Use the coupon code "happy" to get a $5 discount For Order Over $20
Regular price
$45.00 USD
Sale price
$31.00 USD
Unit price
per
Sale
Sold out
Or fastest
delivery Sunday October 08
Order within today
Shipping

Estimated delivery time:

United States: 3-5 working days
United Kingdom: 3-7 working days
South Africa: 6-12 working days
Canada: 5-12 working days
Ireland:6-12 working days
Australia: 5-11 working days
New Zealand: 4-9 working days

Rest of Europe: 4-11 working days
Albania, Austria, Belarus, Belgium, Bosnia, Bulgaria, Croatia, Czech Republic, Denmark, Estonia, Finland, France, Germany, Greece, Hungary, Iceland, Italy, Latvia, Lithuania, Luxembourg, Malta, Netherlands, Norway, Poland, Portugal, Romania,  Slovakia, Slovenia, Spain, Sweden, Switzerland, Ukraine

Asia: 6-12 working days
Hong Kong, Israel, Japan, South Korea, Thailand, Vietnam, Japan, Lebanon, Malaysia, Oman, Pakistan, Qatar, Saudi Arabia, Singapore, Taiwan, Turkey, United Arab Emirates

South/Central America: 6-12 working days
Chile, Colombia, Mexico


Please see checkout for shipping/delivery estimate. Easy Returns and Exchanges

Worldwide Express Air Shipping + Satisfaction Guaranteed!
Returns

We offer a 100% money-back guarantee. If you are not satisfied or your brace doesn't fit right, let us know and we will help you with our free returns and exchanges. We pay the return shipping. Your satisfaction is our top priority!
What is a posture?
Postures vary from person to person. Your carriage is where your bodily structure is in your daily life. The way you sit, stand, walk or sleep are all elements that define your personal posture.

Our posture can be one of the most overlooked aspects of our health, but when done right, it can have a huge impact on our energy circulation levels and neck and back pain. Our skeletal system and muscle tone have the greatest impact on our orientation.

How do posture correctors work?

Before investing your hard-earned money on posture correctors, it's important to understand how they work. Posture correctors are fully adjustable to your spine, body shape and weight. A postural brace will hold your back in place so you can secure your posture for an overall stronger back.
Posture correctors are fully adjustable to your spine, body shape and weight.

If you're habitually slouching, this device will hold your back straight in place to help you readjust your posture until it feels natural and comfortable. Before buying a posture corrector, be sure to check the size chart and choose the one that suits you best. Proper fit under clothing does not cause discomfort and irritation.
How Long Should You Wear a Posture Corrector?

Many corrective traditional devices on the market today are designed to correct poor body alignment by trying to pull your shoulders back. These correctors work exactly as they say; correcting bad structures and pulling your body back, but they also do all the work for you.
How Postural Support Correctors Work

Such devices fail the purpose of high-quality posture correctors because they don't allow your upper back muscles to gain strength. The best posture correctors will not only adjust your posture, but will ultimately help you strengthen your back muscles. Over time, you will feel the urge to use the harness.

The amount of time it takes to develop healthy bearing habits varies from person to person. Some aligner manufacturers claim that wearing braces for about 10 minutes a day can achieve significant results, while others believe that for best results, you need to wear braces for 30 minutes or more a day.

Over time, however, these devices are designed to strengthen your muscles and tone your body, and over time, you'll use the corrector less often. However, it's important to note that you'll need to wear them for as long as they need to help you develop good posture habits.

What are the health benefits of posture correctors?

Now that you know more about how pose correctors work, it helps to understand the big picture of having one. Here are the benefits of posture correctors:
Helps relieve back pain

Reduced Back Pain About 80% of people suffer from low back pain throughout their lives. Most business is done by sitting in an office for long periods of time, which means most people are inactive or even unhealthy. Make room for irritation and back pain.
When your back muscles become weak, you will have to work extra hard to carry the weight, which can lead to irritation and swelling. Posture correctors will help you keep your torso in place, increasing your range of motion. As a result, it takes a lot of stress off your lower back.

improve mental health

Your mental health and posture are directly related. Scientific research shows that people with good posture have better mental function and memory. Scientific research supports the cognitive function and benefits of good posture, which is another reason why you need to pay special attention to it, especially at school and at work.
Help reduce stress levels

In addition to relieving back pain, good posture can also help you reduce cortisol levels significantly. People who sit up straight with good posture are more focused and relaxed. The effect is quieter and less distracting, allowing you to experience a sense of serenity and calm. This effect also applies to your overall state of well-being.
There is a reason for sitting upright with the spine aligned during meditation. If you've been experiencing a lot of anxiety and stress, your posture must be the first place you check. Posture correctors work by aligning your spine, reducing the amount of stress you experience.

improve breathing

Nothing is more life-giving than the air we breathe. The phrase is a lot more literal than hyperbole, meaning that the more oxygen we get into our lungs, the better. Having enough oxygen means having enough oxygen-rich blood to ultimately nourish your tissues and muscles, allowing your brain to form the neural pathways we need to learn and grow.
What to keep in mind when buying a posture corrector

Posture correctors can improve your posture and keep your bones and muscles aligned. This effect, in turn, helps reduce mental and physical fatigue, back pain, stress and abnormal spinal immobilization. Posture correctors help you maintain a good appearance; they can also be used to treat clavicle injuries to keep the spine and back in check.
Posture correctors are primarily prescribed by doctors and physical therapists, which means it is important to consult with your doctor before undergoing this type of treatment. Posture correctors can be purchased online, and you can wear them comfortably in a coat or shorts.

While these devices can be worn for extended periods of time, they may limit certain spinal movements. Therefore, using a posture corrector and a planned exercise program are the best ways to ensure a successful transition.

When should I wear a posture corrector?

Posture correctors fit under your clothing.
You may be wondering when is the best time to wear a posture corrector for maximum benefit. Well, whenever we are in the field for long periods of time or work with our hands, we are all susceptible to bad posture habits. Because posture correctors fit under your clothing, you can wear them comfortably when you:
work in the office

Most people bend over at their desks at work, especially when we're focused on something as important as a report or a long email. Wearing a posture corrector at work will help you sit comfortably in meetings and keep you alert.
working and sitting at a desk

Whether you're studying for a final exam or just flipping through a magazine, if it takes time and forces you to be listless, this is the perfect time to put on your braces.
watching tv like crazy

If you have permanent sitting prints on your couch that you often fall into, wearing orthotics may help, rather than finding an alternate place to rest.
walk

While running a marathon in braces isn't recommended, regularly walking a few blocks around the neighborhood, beach, or park may make a significant difference.
cooking

Cooking food takes a fair amount of time, and you often find yourself lethargic, which may be the perfect time to wear aligners.

If you have back and neck pain and you are wearing braces. You will need to keep using it until you start developing new posture habits. Remember, the best braces will help you tone your body while strengthening your muscles.

When you first buy a posture corrector, wear it for 15 to 30 minutes a day. If you feel pain or tiredness from wearing it (which can easily happen), take it off and wear it again for the next day or two. Carefully add more time gradually until your body gets the hang of the device.
Share
View full details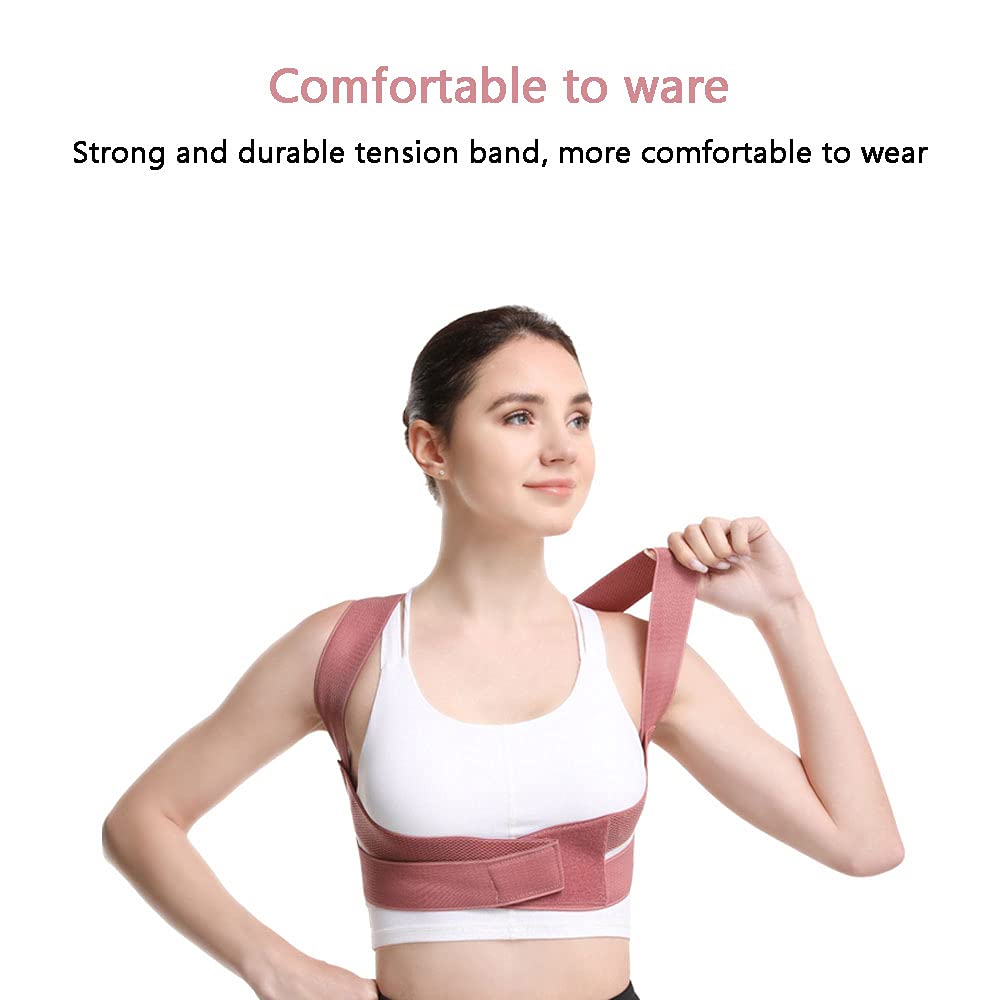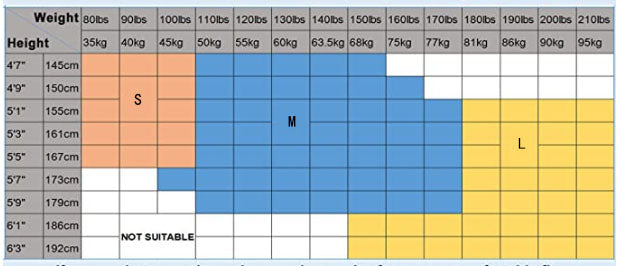 OUR PROMISE TO YOU!
Not 100% satisfied with the brace? No problem, we'll take it back and issue afull refund. No hidden charges.