Use the coupon code "happy" to get a $5 discount For Order Over $20
Regular price
$45.99 USD
Sale price
$37.99 USD
Unit price
per
Sale
Sold out
Or fastest
delivery Thursday September 28
Order within today
Shipping

Estimated delivery time:

United States: 3-5 working days
United Kingdom: 3-7 working days
South Africa: 6-12 working days
Canada: 5-12 working days
Ireland:6-12 working days
Australia: 5-11 working days
New Zealand: 4-9 working days

Rest of Europe: 4-11 working days
Albania, Austria, Belarus, Belgium, Bosnia, Bulgaria, Croatia, Czech Republic, Denmark, Estonia, Finland, France, Germany, Greece, Hungary, Iceland, Italy, Latvia, Lithuania, Luxembourg, Malta, Netherlands, Norway, Poland, Portugal, Romania,  Slovakia, Slovenia, Spain, Sweden, Switzerland, Ukraine

Asia: 6-12 working days
Hong Kong, Israel, Japan, South Korea, Thailand, Vietnam, Japan, Lebanon, Malaysia, Oman, Pakistan, Qatar, Saudi Arabia, Singapore, Taiwan, Turkey, United Arab Emirates

South/Central America: 6-12 working days
Chile, Colombia, Mexico


Please see checkout for shipping/delivery estimate. Easy Returns and Exchanges

Worldwide Express Air Shipping + Satisfaction Guaranteed!
Returns

We offer a 100% money-back guarantee. If you are not satisfied or your brace doesn't fit right, let us know and we will help you with our free returns and exchanges. We pay the return shipping. Your satisfaction is our top priority!
Conditions That Can Benefit From Back Support
In addition to other non-surgical treatments, a back brace may help heal and relieve pain caused by:
Postoperative healing. Rigid braces may be prescribed after spine surgery with the aim of reducing stress on the spine, increasing stability, and limiting movement and micromotion to provide a healthy healing environment. A questionnaire completed by spine surgeons found that the most common reason for a postoperative brace was restriction of activity and movement. The same questionnaire showed that back braces are generally recommended between 3 and 8 weeks after surgery, but the duration varies depending on the patient's needs. 

Isthmus spondylolisthesis. Treatment of isthmic spondylolisthesis with a rigid back brace has been shown to minimize the amount of spondylolisthesis and significantly improve walking ability and pain levels. 2 Rigid braces limit excessive movement of the fractured segment, help manage pain and possibly reduce damage to joints, nerves, and muscles.

Spondylolysis. Similar to isthmus spondylolisthesis, semi-rigid or rigid braces may be recommended to minimize painful fretting at the level of the fractured vertebral body, reducing pain and potentially allowing the fracture to heal. Lumbar braces are thought to prevent or reduce spondylolisthesis (isthmus spondylolisthesis).

Osteoarthritis. The use of rigid or semi-rigid back braces can reduce the instability and painful fretting of spinal osteoarthritis. Additionally, braces can reduce stress on the affected facet joints, reduce pain and make daily movements easier, such as moving from a sitting to a standing position and vice versa.

Vertebral compression fractures. For vertebral compression fractures, rigid or semi-rigid posterior braces are recommended to reduce micromotion at the level of the fracture or affected vertebral body, as well as reduce stress on the spine.

Degenerative disc disease/lumbar disc herniation. When a disc ruptures and/or herniates, rigid or semi-rigid posterior braces can help stabilize and reduce fretting of the affected spinal segment. Back braces can also be used to limit bending and twisting and help carry some of the weight that the discs normally carry.

Spinal stenosis. Braces for lumbar spinal stenosis are designed to relieve pressure on the lower spine and limit fretting, both of which can lead to nerve root irritation and nerve root pain. In some cases, a brace can help adjust posture or transfer weight to the abdomen to relieve pressure on the spine.

Muscle tension and strain. In relatively rare cases, a flexible back support may be recommended to treat a lower back muscle strain. Back braces can help relieve muscle tension by reducing spinal pressure, thereby reducing the amount of force the muscles need to support the spine. Additionally, the heat from the brace can help relax tense muscles, which can help relieve pain. Muscle injuries or weak back braces are generally not recommended for use beyond 2 to 4 days.
Factors for success in Back Support
Some known factors that help underpin success include:
Wear braces as recommended. Consistently wearing a back support is one of the most important factors for success, although there are many reasons why a back support can be difficult to wear, such as discomfort or interference with daily activities. If the back brace is too bulky or uncomfortable, your doctor can help adjust the brace. It is advisable to consult a doctor before giving up the stent entirely.




Think of the brace as a positive help. One study found that back support provided more effective results when it was seen as potentially beneficial and positive about its effects. 4 Encouragement and support from family, friends, or co-workers can help improve attitudes toward back care and its end result.

Stents that do not depend on long-term relief. Back braces are generally recommended for short-term use. back braces for men and women,Wearing a brace longer than recommended is thought to lead to muscle wasting and dependence on the brace, which ultimately weakens the back, increases the chance of injury, and exacerbates pain.
What you get with ZSZBACE Posture Brace?
♥Does not cut arms
♥Super Soft Feel
♥Premium Breathable Materials
♥Strong Support
♥Superior Comfort
♥Minimum Restriction
♥Light Weight
♥Re-align Your Spine Everyday
♥Wear Under or Over Loose Clothing
♥Good Workmanship
♥Fashion
♥Durable
♥Hygienic and Washable
♥Easy to put on by yourself
♥Fully Adjustable without help
Buy our product and forget about:

✔️ Bad posture

✔️ Computer posture
✔️ Kyphoscoliosis
✔️ Shoulder Instability
✔️ Sports Injuries and other related back problems.
ALWAYS STAND STRAIGHT AND LOOK MORE CONFIDENT AND RELAXED!!!

Please note:

Your back and shoulders will slowly adjust and you will build muscle memory for the right posture. Avoid over-tightening the brace because it will cause excessive tension. Wearing a posture support for an extended period of time is never a good idea. It should only be used as a training tool to help retrain your posture to normalcy. Posture support braces are not a substitute for physical therapy or other medical conditions. If symptoms become worse, a doctor should be sought out for advice.
Share
View full details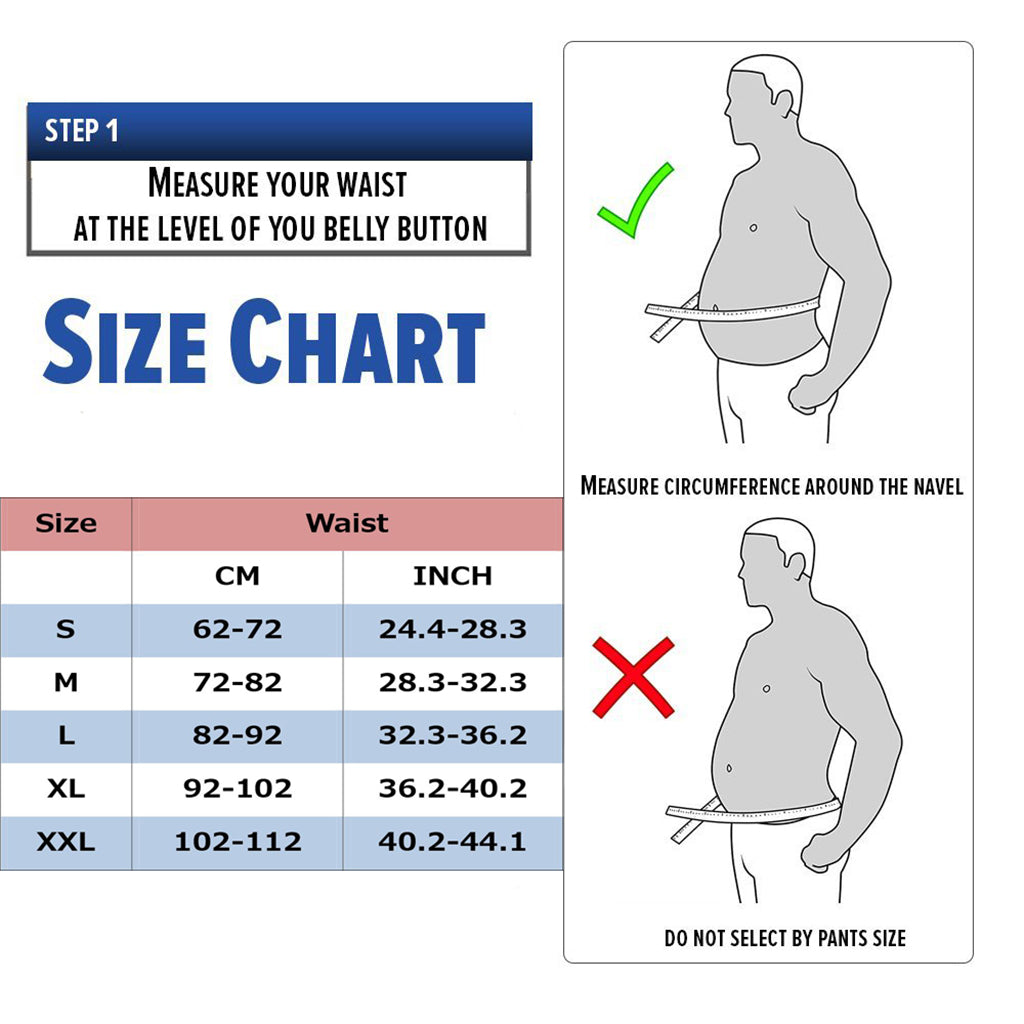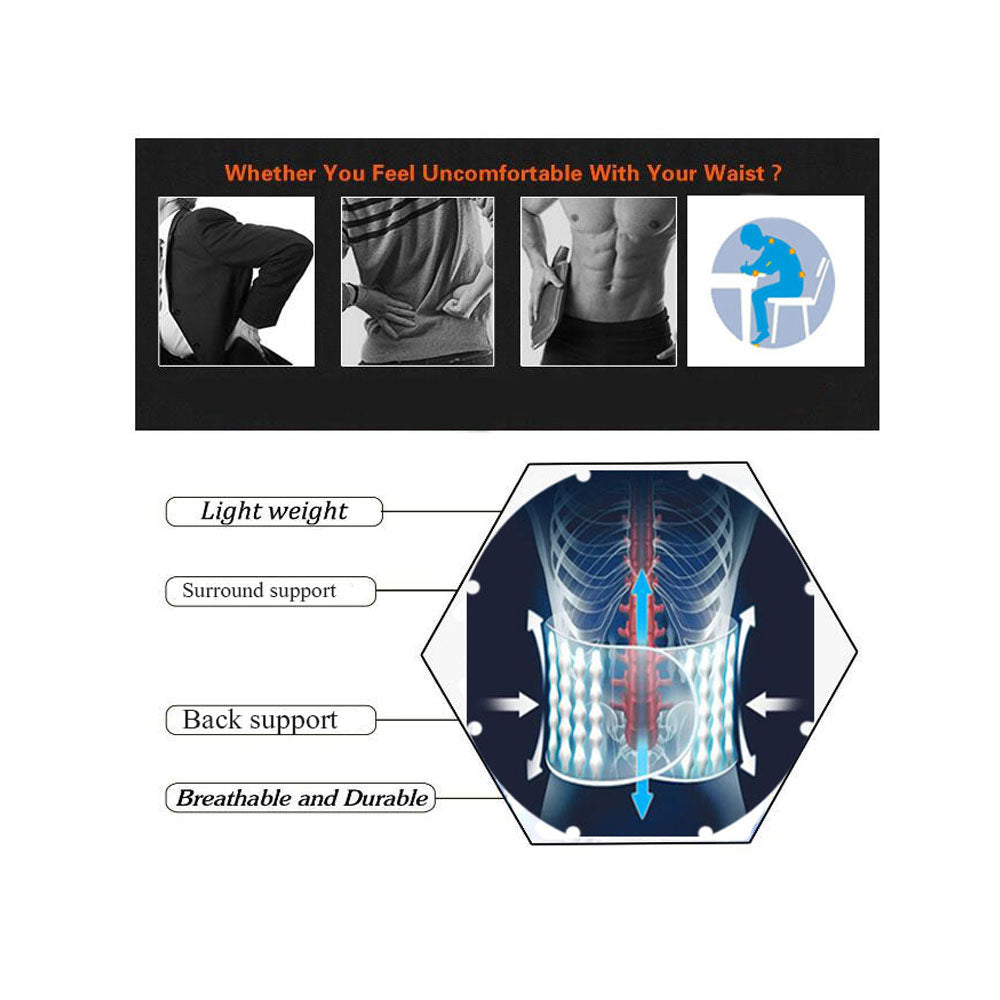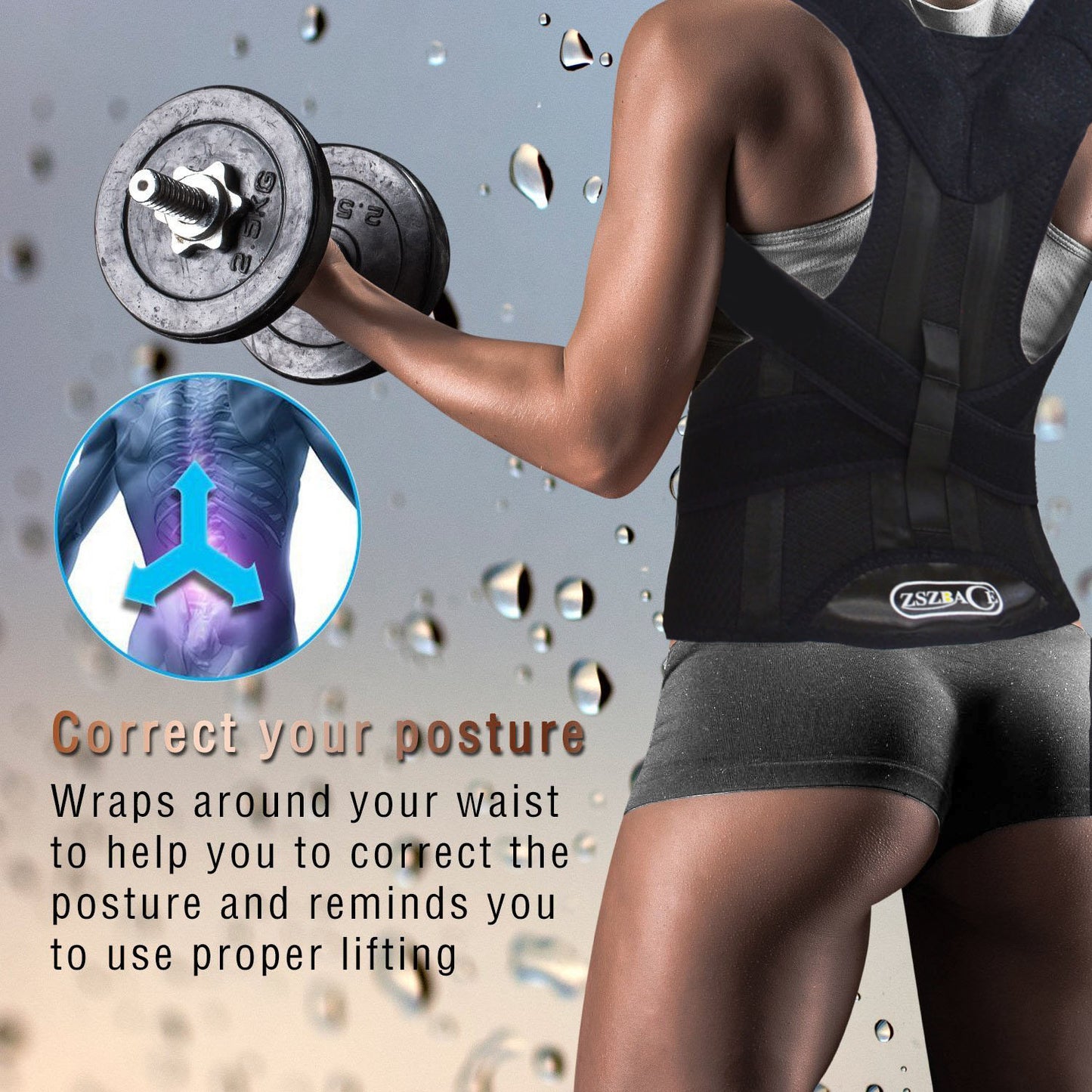 OUR PROMISE TO YOU!
Not 100% satisfied with the brace? No problem, we'll take it back and issue afull refund. No hidden charges.