Use the coupon code "happy" to get a $5 discount For Order Over $20
Regular price
$55.00 USD
Sale price
$45.00 USD
Unit price
per
Sale
Sold out
Or fastest
delivery Sunday October 08
Order within today
Shipping

Estimated delivery time:

United States: 3-5 working days
United Kingdom: 3-7 working days
South Africa: 6-12 working days
Canada: 5-12 working days
Ireland:6-12 working days
Australia: 5-11 working days
New Zealand: 4-9 working days

Rest of Europe: 4-11 working days
Albania, Austria, Belarus, Belgium, Bosnia, Bulgaria, Croatia, Czech Republic, Denmark, Estonia, Finland, France, Germany, Greece, Hungary, Iceland, Italy, Latvia, Lithuania, Luxembourg, Malta, Netherlands, Norway, Poland, Portugal, Romania,  Slovakia, Slovenia, Spain, Sweden, Switzerland, Ukraine

Asia: 6-12 working days
Hong Kong, Israel, Japan, South Korea, Thailand, Vietnam, Japan, Lebanon, Malaysia, Oman, Pakistan, Qatar, Saudi Arabia, Singapore, Taiwan, Turkey, United Arab Emirates

South/Central America: 6-12 working days
Chile, Colombia, Mexico


Please see checkout for shipping/delivery estimate. Easy Returns and Exchanges

Worldwide Express Air Shipping + Satisfaction Guaranteed!
Returns

We offer a 100% money-back guarantee. If you are not satisfied or your brace doesn't fit right, let us know and we will help you with our free returns and exchanges. We pay the return shipping. Your satisfaction is our top priority!
Situations where back support may be useful:
Sprain/Strain - Acute

Postoperative Support: Discectomy, Fusion, Laminectomy

facet syndrome

Unstable: Chronic or traumatic

herniated or herniated disc

spinal stenosis

Fracture Management

discomfort or orthostatic back pain

Degenerative Disc Disease
Types of Back Support:
There are many types of back braces on the market today: good quality, poor quality, expensive, cheap, back braces for different parts of the back: mid and lower lumbar spine, and coccyx or sacrum.
There are also many different designs using different materials such as elastic, soft plastic, hard plastic metal, velcro and laces.

It is important to find a back support:

suitable for you

Very comfortable

feeling supported

Maybe give you some pain relief
Advantages and benefits of using a back support:
When most braces are used today, they have a compression strap that pulls the brace tightly around you. When one or more straps are pulled, this causes compression of the core musculature, resulting in an overall reduction in the volume of the soft tissue in the abdomen. It is this reduction in soft tissue volume that acts as a stabilizer directly around the spine.
Many back injuries or back disorders end up with cycles of inflammation and muscle spasms due to acute injuries or sudden onset of chronic illness. Although the causes of back pain are varied, bracing is a good option for conservative treatment due to the anatomical and functional requirements of our spine.

When back pain occurs (regardless of the cause), spinal musculature responds by contracting into involuntary spasms or voluntary contractions of muscles to protect injured or inflamed joints or soft tissue structures. Muscles are often "in overdrive" with good intentions to protect the spine. In effect, what happens is that a vicious cycle of pain and cramping begins. There are many ways to break this vicious cycle: medication, physical therapy (including ice, heat, therapy, stretching, strengthening, manual therapy, etc.). Finally, as an external stabilizer: back support.

When using a back support, it allows the core muscles that support the spine to relax, rather than being in "overdrive protection mode" all the time. When this happens, you can get up from sitting or lying down and move around instead of having back spasms.

Proprioception is defined as: the unconscious perception of movement and spatial orientation caused by stimuli in the body itself. In humans, these stimuli are detected by nerves in the body itself, as well as by the semicircular canals of the inner ear. The back brace provides the person wearing the brace with external proprioception, allowing them to move, sit and maintain better posture while recovering from an injury.
myth:

1) Weakened muscles:
While this is something you hear a lot, if you wear a back brace, lie down and don't do anything for a long time, wearing a back brace will most likely only lead to weakness. In fact, simply put, if wearing a harness allows you to stand and walk for long periods of time and do activities that you can't do, it's a positive step toward recovery.
One very important thing when using/wearing a back brace is that you follow the strengthening and stretching exercise plan given to you by your healthcare practitioner. Whether or not your back is injured, it's important to keep the core musculature that supports your spine strong and flexible. When wearing a back support, your exercise program becomes critical.

2) Always rely on back support (addicted to wearing back support):

This myth comes back to the importance of maintaining core musculature by maintaining an exercise program. If you do wear a back brace and let the back brace do all the work all the time, you're asking for trouble. What type of exercise, frequency, etc. would your healthcare practitioner best recommend?
Suggest:

For anyone experiencing back pain, there is definitely a place for back support. Professionally fitted back braces offer a safe, non-invasive way to treat current back injuries or prevent chronic conditions from getting worse. Professional guidance from a healthcare practitioner is recommended for your specific back condition, including wear time, exercise, etc.
There are many back supports to choose from, choose carefully and look for good quality. Wearing a back brace can aid in healing, reduce the chance of further injury, help manage pain, support weakened muscles, and promote good posture. It won't cure you, but it will help on many levels. Try several times. Don't overuse it, don't overuse it, take advantage of what today's high-quality back supports can do for you!

ZSZBACE Back Support:
IMPROVE BACK POSTURE- Our posture brace works by training your muscles and spine to return to their natural alignment
RELIEVE YOUR BACK PAIN- Long-term poor back posture can cause various pains in our neck, shoulders and back; Our posture support brace can bring you an effective posture correction experience
BREATHABLE FABRIC & DUAL ADJUSTABLE DESIGN - The back brace is made of breathable fabrics; It makes you stay cool while wearing it; This can fit most sizes of men and women; Simply pull or release the velcro straps to fit your body snugly for the best effects
Share
View full details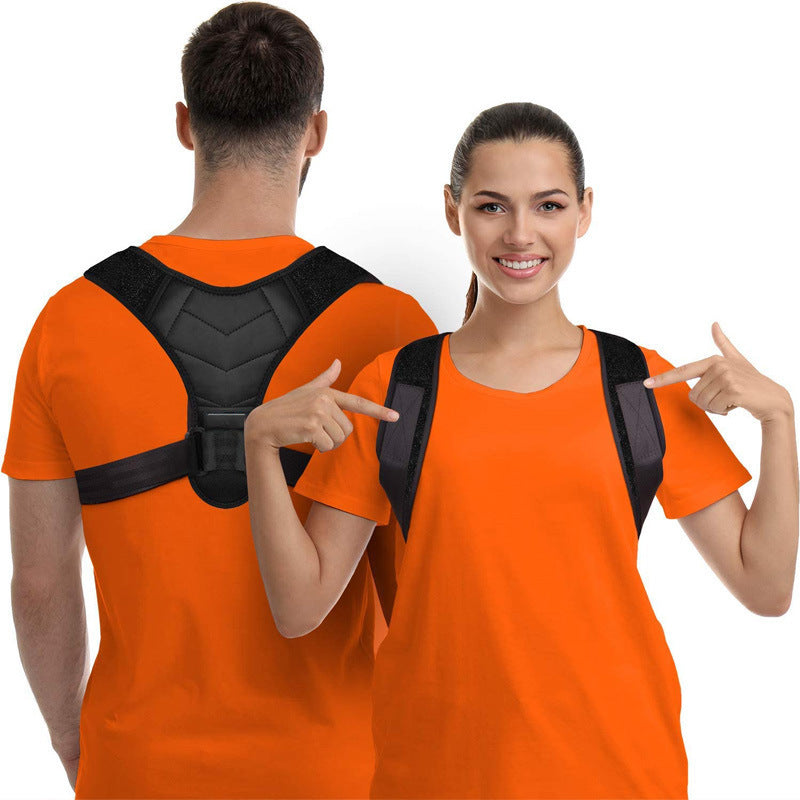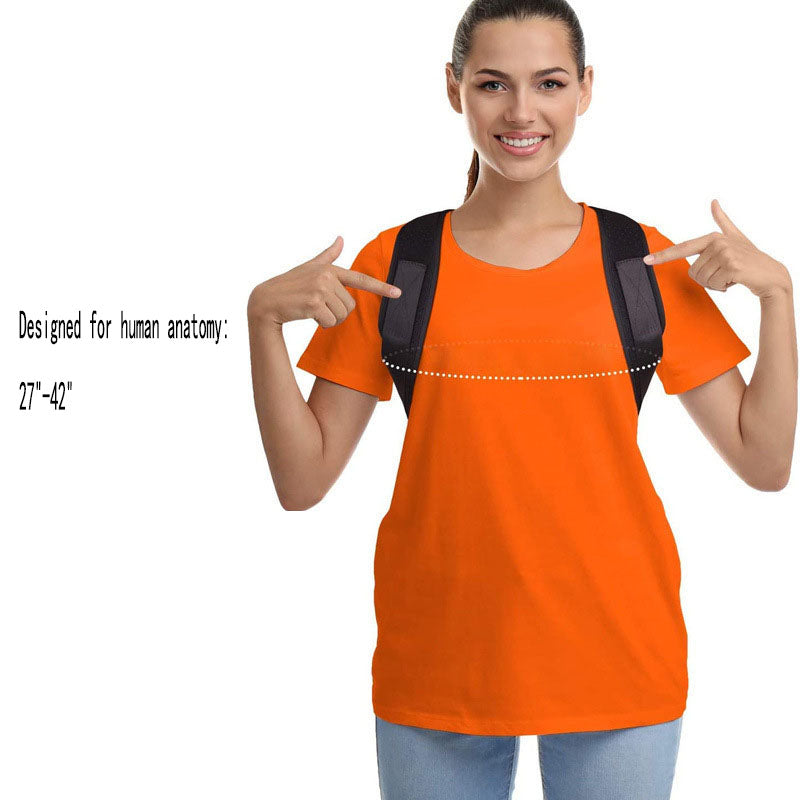 OUR PROMISE TO YOU!
Not 100% satisfied with the brace? No problem, we'll take it back and issue afull refund. No hidden charges.