Use the coupon code "happy" to get a $5 discount For Order Over $20
Regular price
$30.00 USD
Sale price
$55.00 USD
Unit price
per
Sale
Sold out
Or fastest
delivery Friday September 29
Order within today
Shipping

Estimated delivery time:

United States: 3-5 working days
United Kingdom: 3-7 working days
South Africa: 6-12 working days
Canada: 5-12 working days
Ireland:6-12 working days
Australia: 5-11 working days
New Zealand: 4-9 working days

Rest of Europe: 4-11 working days
Albania, Austria, Belarus, Belgium, Bosnia, Bulgaria, Croatia, Czech Republic, Denmark, Estonia, Finland, France, Germany, Greece, Hungary, Iceland, Italy, Latvia, Lithuania, Luxembourg, Malta, Netherlands, Norway, Poland, Portugal, Romania,  Slovakia, Slovenia, Spain, Sweden, Switzerland, Ukraine

Asia: 6-12 working days
Hong Kong, Israel, Japan, South Korea, Thailand, Vietnam, Japan, Lebanon, Malaysia, Oman, Pakistan, Qatar, Saudi Arabia, Singapore, Taiwan, Turkey, United Arab Emirates

South/Central America: 6-12 working days
Chile, Colombia, Mexico


Please see checkout for shipping/delivery estimate. Easy Returns and Exchanges

Worldwide Express Air Shipping + Satisfaction Guaranteed!
Returns

We offer a 100% money-back guarantee. If you are not satisfied or your brace doesn't fit right, let us know and we will help you with our free returns and exchanges. We pay the return shipping. Your satisfaction is our top priority!
What is a Posture Corrector?
While the terms "posture corrector," "posture brace," and "posture support" can be used to refer to many different products, we've focused on the types that we believe are the most effective. Our posture correctors help you strengthen good posture habits by subtly pressing your shoulders back and keeping your spine straight, helping to strengthen good posture and build muscle memory. By wearing a posture corrector for short periods of time each day, you can completely break free from bad posture habits.
Why is good posture important?

While most of us know that good posture is important, it's worth mentioning that it can help you avoid back pain, neck pain, and shoulder pain. The natural "S-curve" of the spine is important for everything from how we feel to how we move, helping to distribute weight evenly across your body, preventing injuries and making walking and moving around more comfortable. If that's not enough motivation to correct your posture, healthy spinal posture also helps your respiratory, circulatory, digestive, and respiratory systems function.
Best working posture corrector:

To help you get the best value for money, we let our product experts choose their favorite posture correctors. We believe that these posture correctors will perfectly help you correct your posture at work, helping you fight back pain and poor posture like never before.
Great For Men and Women. Quickly and Easily Correct Posture – Properly Align Your Neck, Shoulders and Spine.
Reduce Neck, Back and Shoulder Pain – Relieve stress from supporting neck muscles that may induce neck pain and decrease mobility. And aid shoulder and back pain that can be caused by long periods of sitting or lifting.
Help alleviate poor posture, and slouching related pains that increase likelihood of neck, back and shoulder pain.
Promote Postural Awareness - Continual wear of the posture corrector instills a reminder in your body to maintain proper posture. This will improve function and decrease pain leading to overall better posture.
Adjustable Straps for All Body Types, Lightweight, Breathable, & Flexible, Discreet Design – Wearable Under Clothing, Moisture wicking.
Share
View full details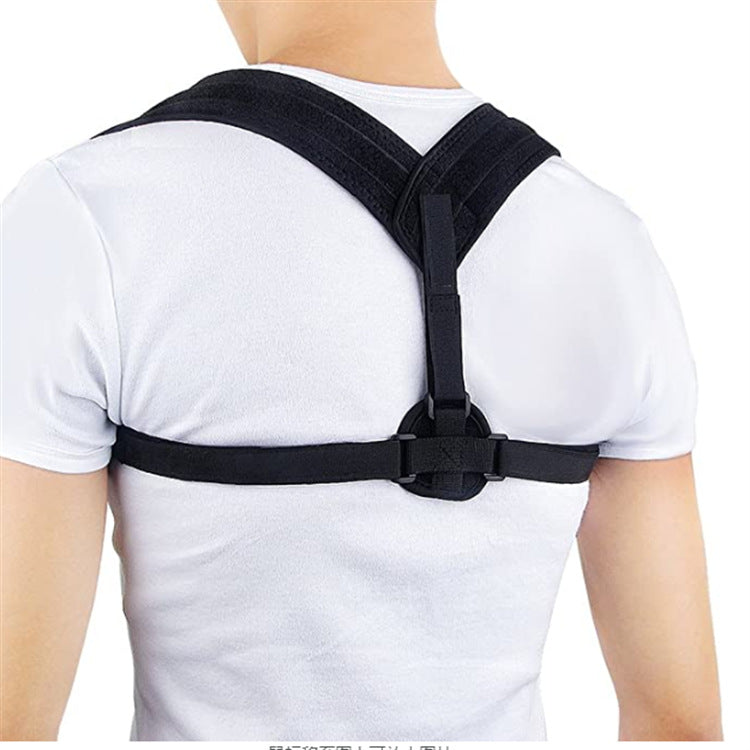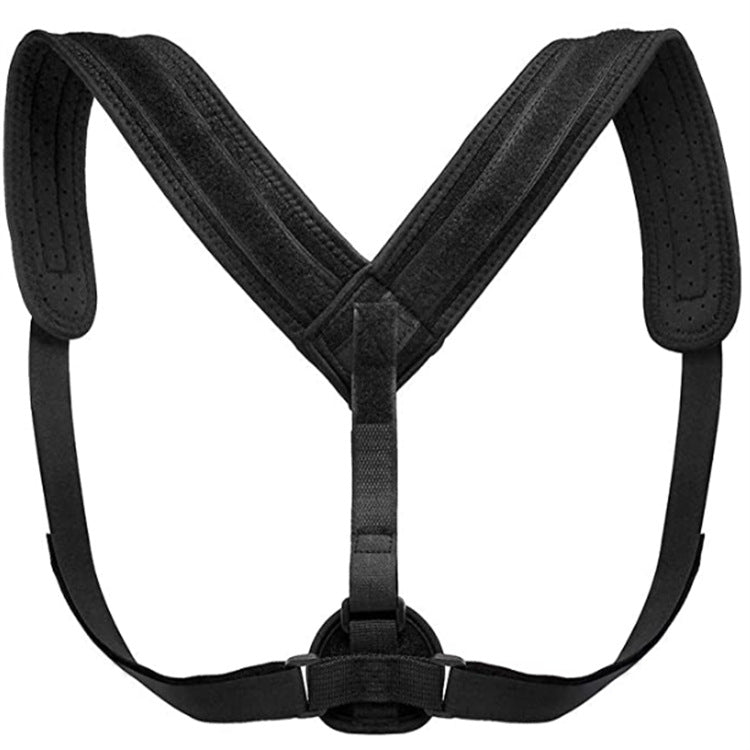 OUR PROMISE TO YOU!
Not 100% satisfied with the brace? No problem, we'll take it back and issue afull refund. No hidden charges.