Use the coupon code "happy" to get a $5 discount For Order Over $20
Regular price
$35.00 USD
Sale price
$17.99 USD
Unit price
per
Sale
Sold out
Or fastest
delivery Thursday December 07
Order within today
Shipping

Estimated delivery time:

United States: 3-5 working days
United Kingdom: 3-7 working days
South Africa: 6-12 working days
Canada: 5-12 working days
Ireland:6-12 working days
Australia: 5-11 working days
New Zealand: 4-9 working days

Rest of Europe: 4-11 working days
Albania, Austria, Belarus, Belgium, Bosnia, Bulgaria, Croatia, Czech Republic, Denmark, Estonia, Finland, France, Germany, Greece, Hungary, Iceland, Italy, Latvia, Lithuania, Luxembourg, Malta, Netherlands, Norway, Poland, Portugal, Romania,  Slovakia, Slovenia, Spain, Sweden, Switzerland, Ukraine

Asia: 6-12 working days
Hong Kong, Israel, Japan, South Korea, Thailand, Vietnam, Japan, Lebanon, Malaysia, Oman, Pakistan, Qatar, Saudi Arabia, Singapore, Taiwan, Turkey, United Arab Emirates

South/Central America: 6-12 working days
Chile, Colombia, Mexico


Please see checkout for shipping/delivery estimate. Easy Returns and Exchanges

Worldwide Express Air Shipping + Satisfaction Guaranteed!
Returns

We offer a 100% money-back guarantee. If you are not satisfied or your brace doesn't fit right, let us know and we will help you with our free returns and exchanges. We pay the return shipping. Your satisfaction is our top priority!
What are compression socks and stockings?
Let's first look at what compression socks and stockings are. Compression socks use a special strong elastic fabric to put pressure on the muscles of the legs, ankles and feet. This helps improve overall circulation and blood flow to your extremities and body.
Compression stockings and stockings have different levels of pressure. Compression levels are measured in mm Hg (millimeters of mercury). This type of measurement is associated with different blood pressure levels. Gravity increases pressure in the veins of the lower extremities, where the effects of force occur. This occurs mainly at the ankles and gradually decreases to the legs. This pressure depends on the vertical distance that blood travels from the foot to the heart. That's why knee-high or thigh-high support hoses are designed to have the highest pressure centered on the ankle and decrease as you move the leg up.

How do compression stockings and stockings actually work?

Compression stockings are similar to tights, but with some very significant differences. Compression stockings and stockings are rated for a certain amount of pressure compared to tights with even pressure. Even pressure means that the tights apply essentially even pressure throughout the tights. The progressive compression design of the compression stockings is designed to fit snugly around the ankle without being as tight around the calf.
Why should I consider compressed products?

Compression stockings and stockings can help with many conditions and problems. E.g:
Long-term swelling, pain, or fatigue in the legs




poor blood flow in the legs

Known risk of blood clots, especially in the legs

History of deep vein thrombosis/family history

prolonged bed rest, such as after surgery

Varicose veins or venous leg ulcers
Advantages of this compression socks:
✅BETTER CIRCULATION: Say goodbye to pain in your legs. Medical grade 15-25 mmHg compression socks offer progressive compression support for muscle stability and enhanced circulation to aid your recovery. In addition, it helps prevent varicose veins, DVT, and blood clots; reduces soreness, swelling.
✅ ALL-DAY COMFORT: Copper, nylon, and spandex blend together for fabric that fits snugly, wicks moisture, dries quickly, and naturally resists odor. Meanwhile, they are lightweight and durable, keeping feet dry, cool, and comfortable.
✅ SHARING GIFTS: Different patterned compression socks could marry style with fashion and health that benefits your feet and leg. Great gift on Holiday, Christmas, New Year, which are perfect for runners, workers, your friends, lovers, families, etc.
✅ ENERGY FOR EVERYTHING YOU DO: Ideal for long-distance travel, compression socks help increase blood flow and decrease swelling when seated or standing for long periods at a time. For example, Teacher, nurse; Athlete for running and training; Post-workout recovery; Roadtrips and Flights; Pregnancy and Maternity.
✅ WASH CARE & SERVICE: Hand washing is recommended, but you may machine wash on the gentle cycle with the garment turned inside out; Do not use bleach; Rinse well and air dry. Our service standard is customer satisfaction and happiness. If you have any questions about the order, please contact us.
Share
View full details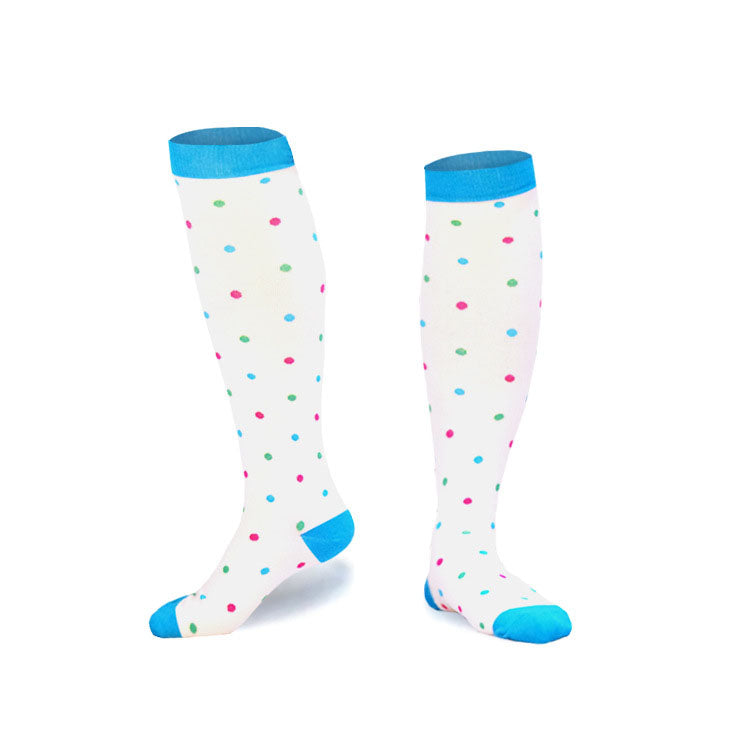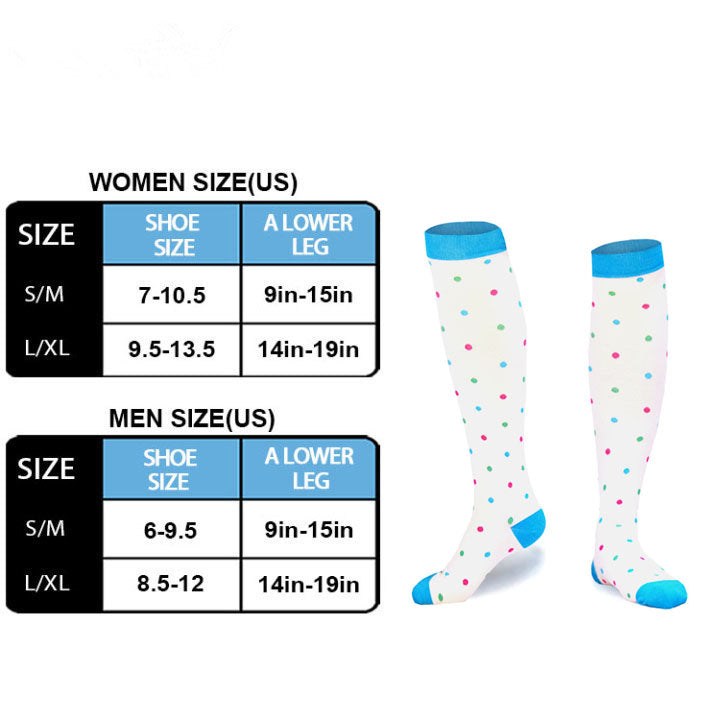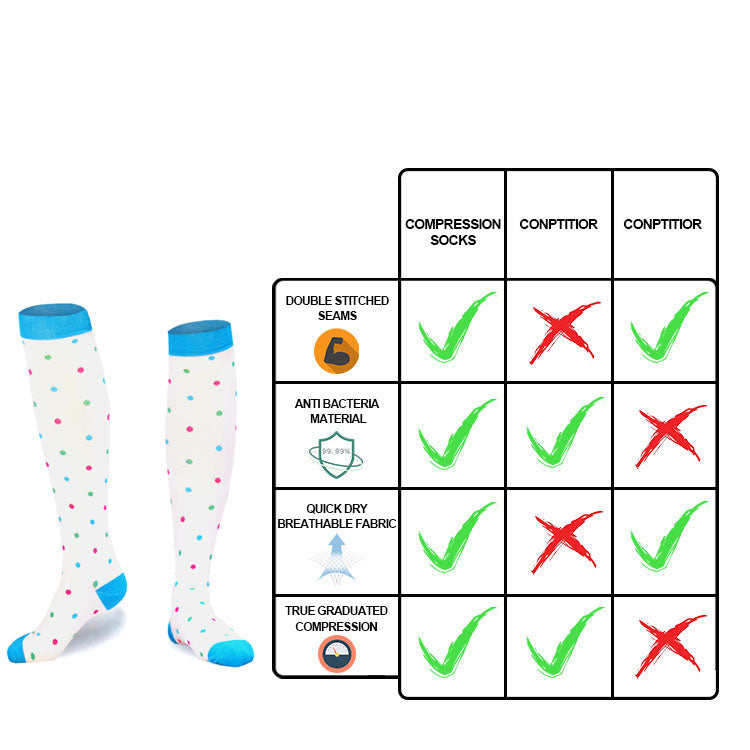 OUR PROMISE TO YOU!
Not 100% satisfied with the brace? No problem, we'll take it back and issue afull refund. No hidden charges.