Use the coupon code "happy" to get a $5 discount For Order Over $20
Regular price
$52.00 USD
Sale price
$38.00 USD
Unit price
per
Sale
Sold out
Or fastest
delivery Saturday September 30
Order within today
Shipping

Estimated delivery time:

United States: 3-5 working days
United Kingdom: 3-7 working days
South Africa: 6-12 working days
Canada: 5-12 working days
Ireland:6-12 working days
Australia: 5-11 working days
New Zealand: 4-9 working days

Rest of Europe: 4-11 working days
Albania, Austria, Belarus, Belgium, Bosnia, Bulgaria, Croatia, Czech Republic, Denmark, Estonia, Finland, France, Germany, Greece, Hungary, Iceland, Italy, Latvia, Lithuania, Luxembourg, Malta, Netherlands, Norway, Poland, Portugal, Romania,  Slovakia, Slovenia, Spain, Sweden, Switzerland, Ukraine

Asia: 6-12 working days
Hong Kong, Israel, Japan, South Korea, Thailand, Vietnam, Japan, Lebanon, Malaysia, Oman, Pakistan, Qatar, Saudi Arabia, Singapore, Taiwan, Turkey, United Arab Emirates

South/Central America: 6-12 working days
Chile, Colombia, Mexico


Please see checkout for shipping/delivery estimate. Easy Returns and Exchanges

Worldwide Express Air Shipping + Satisfaction Guaranteed!
Returns

We offer a 100% money-back guarantee. If you are not satisfied or your brace doesn't fit right, let us know and we will help you with our free returns and exchanges. We pay the return shipping. Your satisfaction is our top priority!
This back brace has 5 great features:

It's easy to put on, like a backpack.
It's good for people who have had back surgery and need support while they recover.
You can adjust the tightness with a system that has two pulleys.
The material is breathable and comfortable.
It can help with many different back problems.
One specific type of back brace is called a TLSO brace. It's like a cast that you can take off. It helps keep your spine in place after surgery or if you have a spinal fracture, and it can also help with posture problems.

If you have pain from bad posture, there are other products that can help you.

This back brace can also help with posture problems that cause pain and lower self-confidence.
This back brace can help with bad posture caused by Parkinson's disease, which can make it hard to stand or sit up straight.
Kyphosis is when your upper back is curved too much, causing pain and a hunched appearance. Our brace can help by holding your spine straight and taking pressure off your vertebrae.
Kyphosis and lordosis are similar conditions where the spine curves too much, but in different parts of the spine. Kyphosis is in the upper back and is common in older women. Lordosis is in the lower back and can be caused by different conditions.
What back conditions can this TLSO brace treat? This brace can help with various back conditions such as kyphosis, scoliosis, swayback, poor posture, spinal stenosis, fractured vertebrae, spinal fractures, and more.
How long can I wear the brace? Always follow your doctor's instructions about how long to wear it.
What size should I get? This brace comes in sizes S-2XL. Look at the sizing chart in the photos to find the best fit for you.
How does it work? The TLSO brace is a two-piece plastic spinal brace that works like a removable body cast. It helps control your spinal posture, reduces pain, prevents further injury, and promotes healing. The brace stretches from the top of your thoracic spine to the bottom of your sacral spine, supporting your entire back.
What is it made of? The TLSO support is made of a polyester mesh belt, nylon and polyurethane pulley handles, woven polyester strings, polypropylene abdominal and back panels, a polyester back pad laminated with polyurethane foam, and nylon hook and loop fasteners.
Who can wear this brace? This back support is adjustable to fit average to plus-size men and women, as well as bigger kids and teens with proper adjustment.
How do I clean it? Wipe the entire brace with a damp cloth and mild detergent. Set flat and allow the brace to air dry completely before reapplying.
Other features: The adjustable compression offers stabilization throughout your post-surgery recovery process. It's also easy and painless to put on and take off.
Share
View full details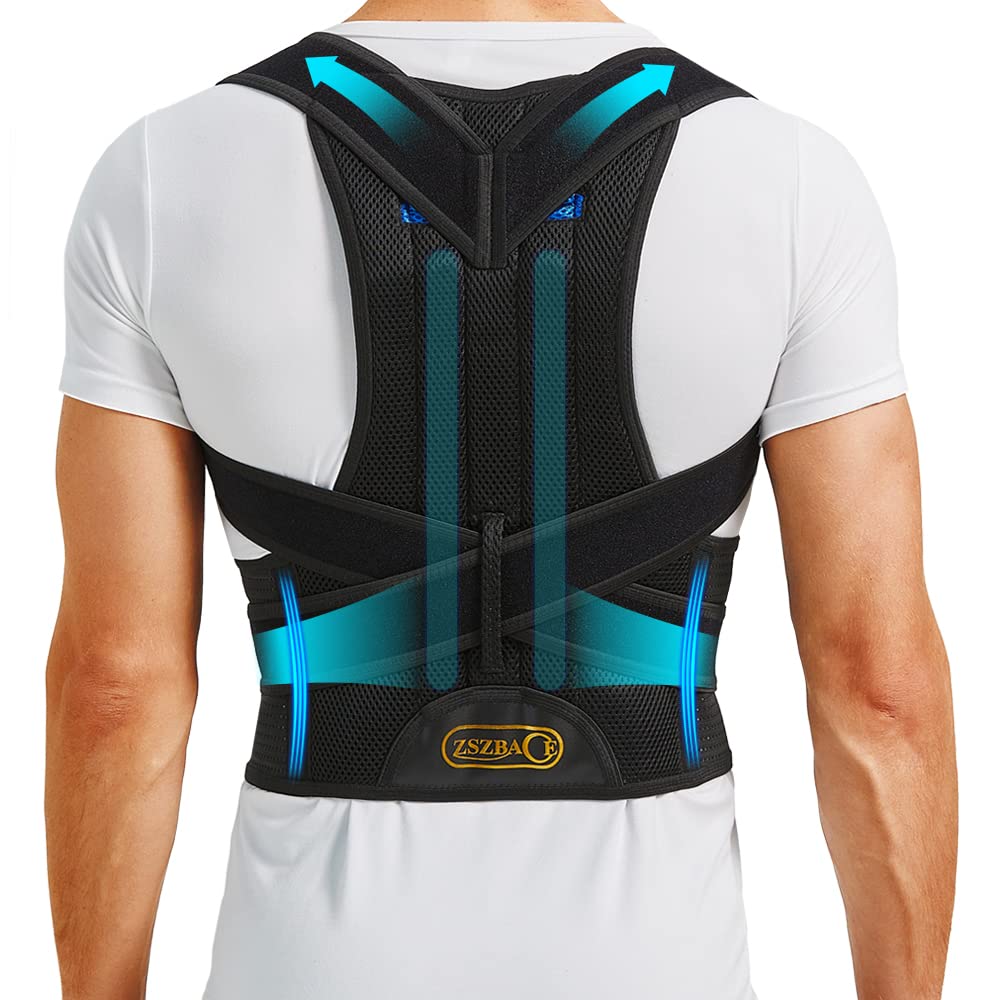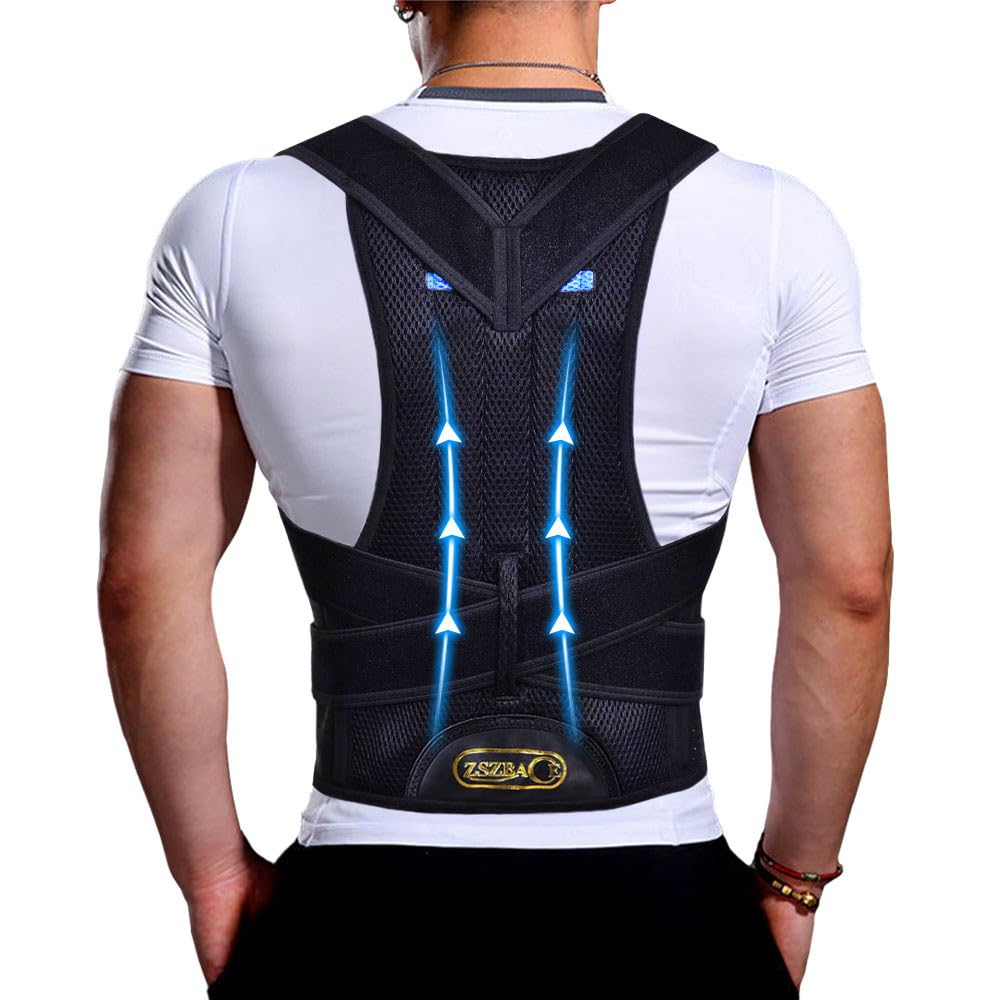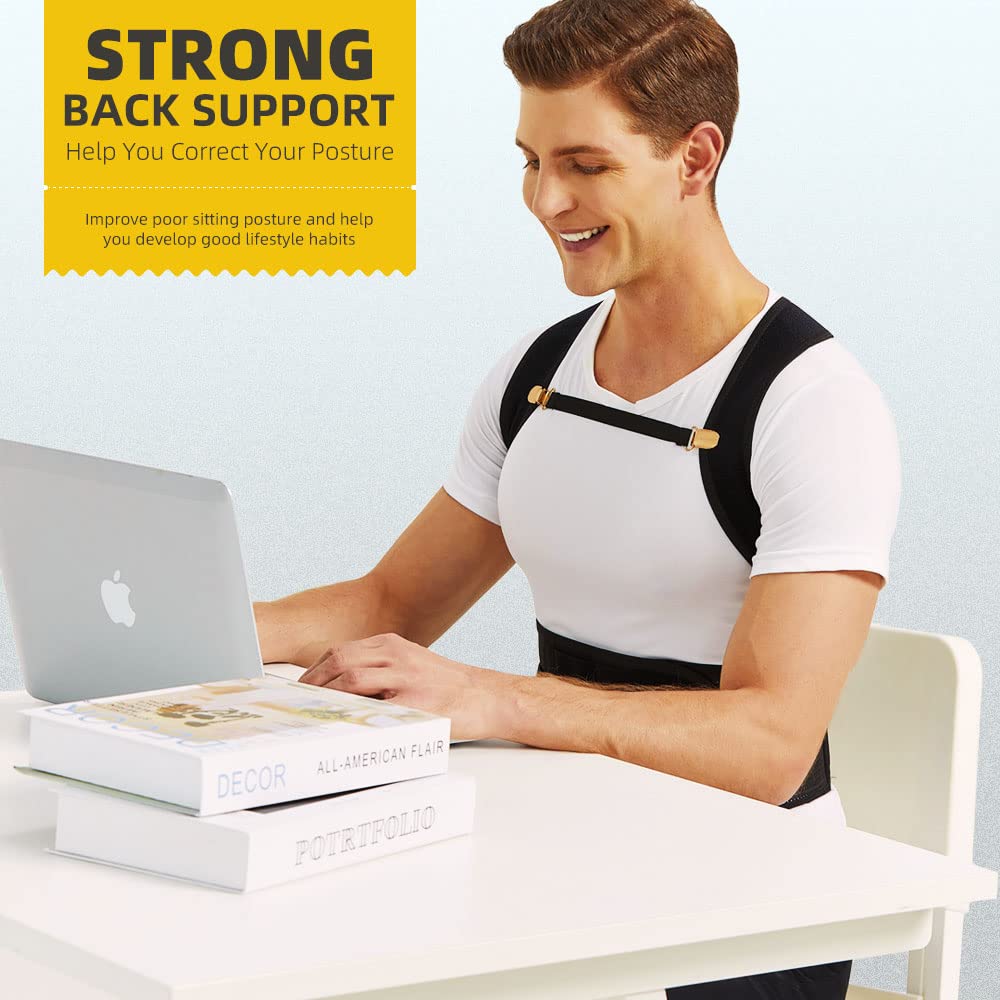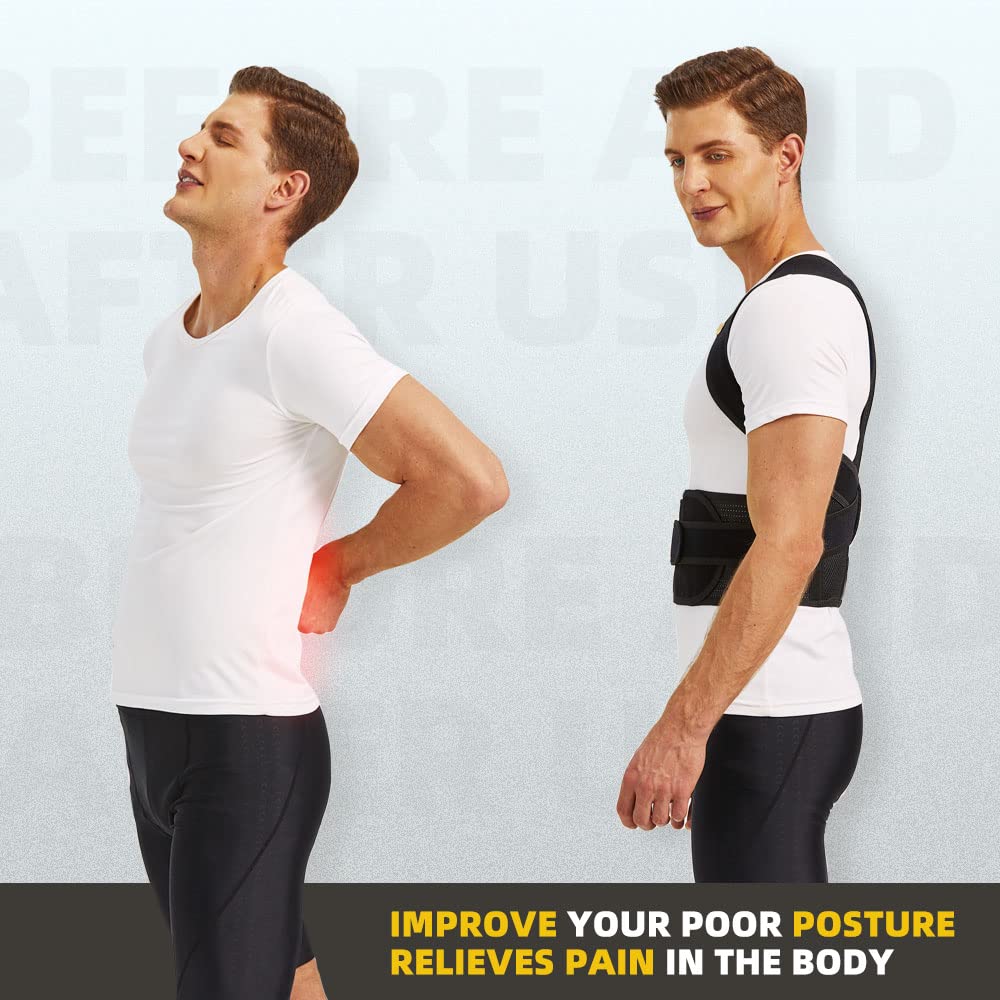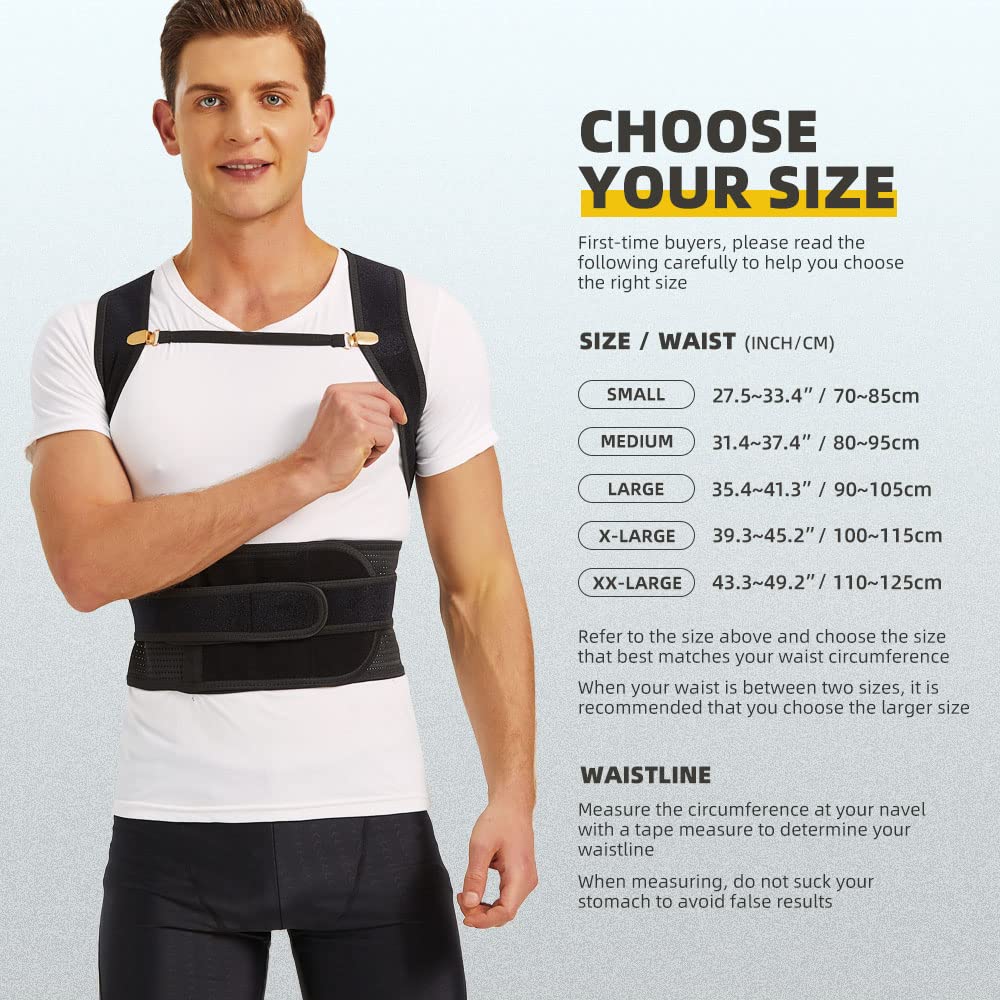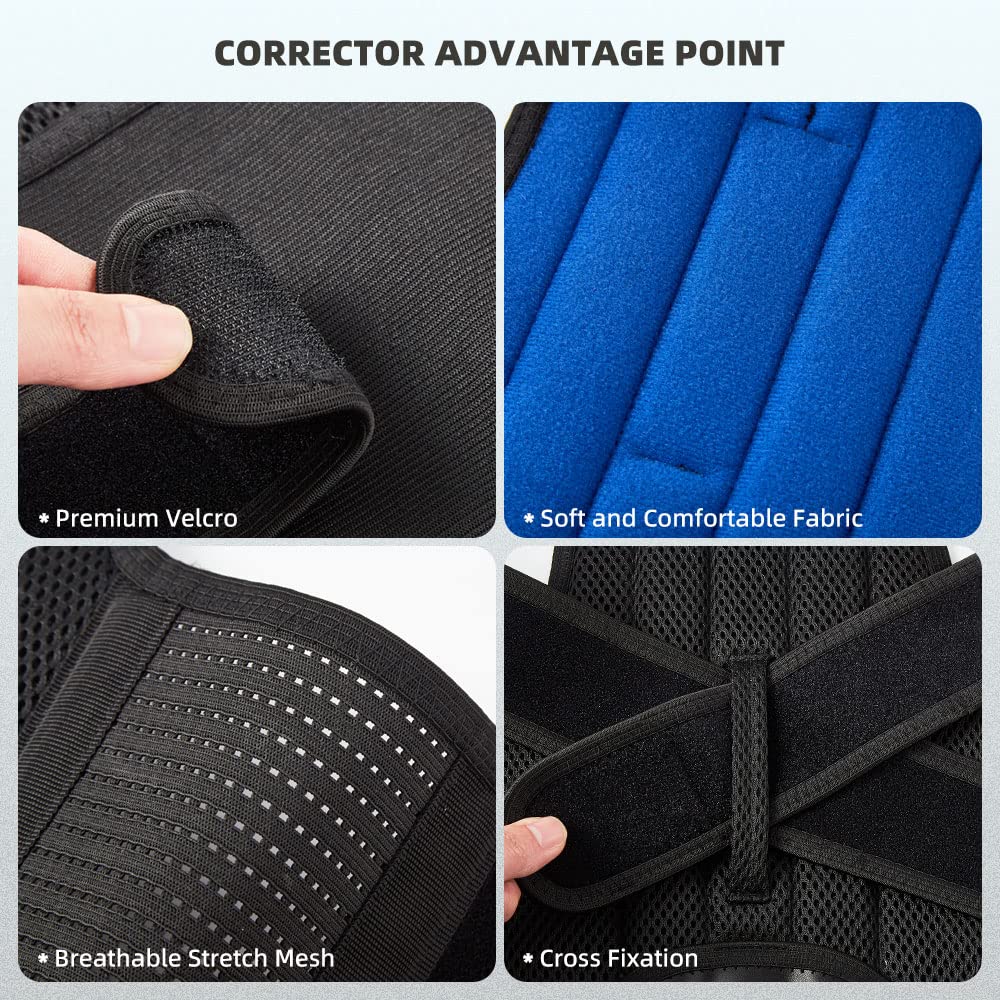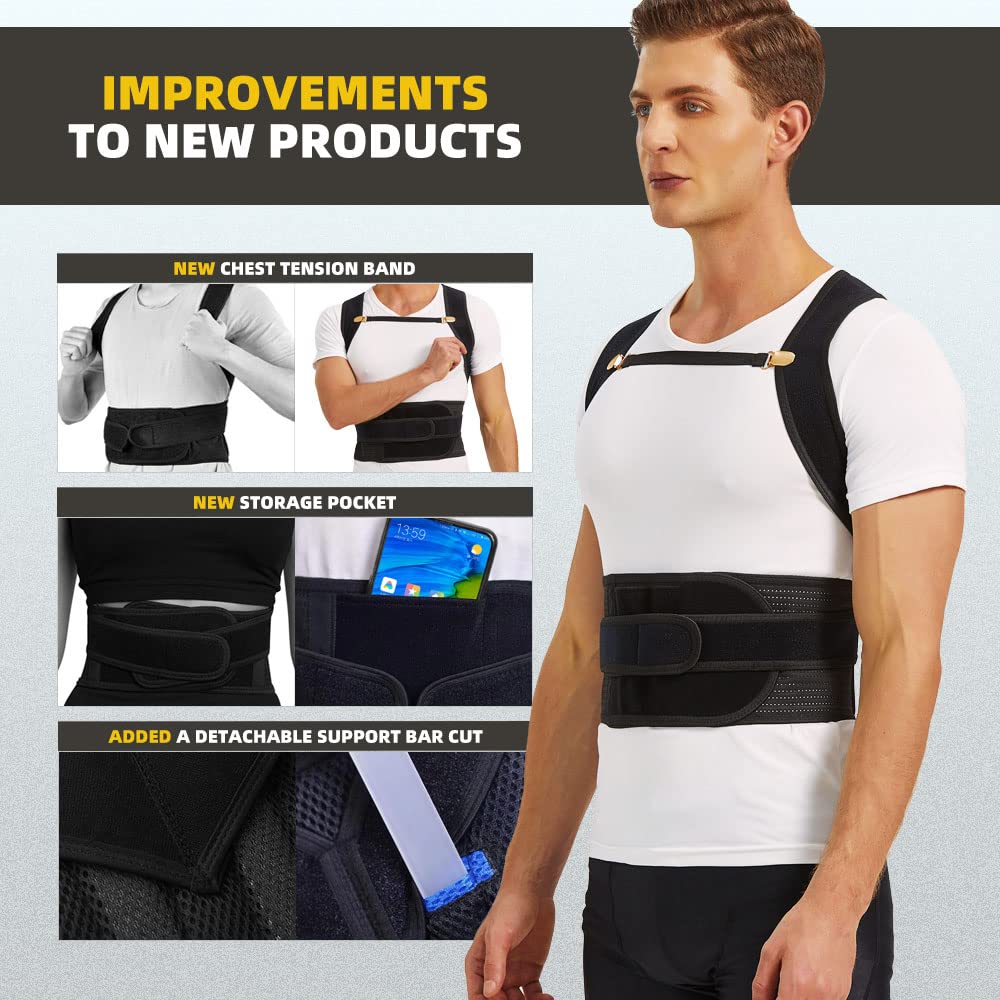 OUR PROMISE TO YOU!
Not 100% satisfied with the brace? No problem, we'll take it back and issue afull refund. No hidden charges.