Use the coupon code "happy" to get a $5 discount For Order Over $20
Regular price
Sale price
$82.00 USD
Unit price
per
Sale
Sold out
Or fastest
delivery Saturday September 30
Order within today
Shipping

Estimated delivery time:

United States: 3-5 working days
United Kingdom: 3-7 working days
South Africa: 6-12 working days
Canada: 5-12 working days
Ireland:6-12 working days
Australia: 5-11 working days
New Zealand: 4-9 working days

Rest of Europe: 4-11 working days
Albania, Austria, Belarus, Belgium, Bosnia, Bulgaria, Croatia, Czech Republic, Denmark, Estonia, Finland, France, Germany, Greece, Hungary, Iceland, Italy, Latvia, Lithuania, Luxembourg, Malta, Netherlands, Norway, Poland, Portugal, Romania,  Slovakia, Slovenia, Spain, Sweden, Switzerland, Ukraine

Asia: 6-12 working days
Hong Kong, Israel, Japan, South Korea, Thailand, Vietnam, Japan, Lebanon, Malaysia, Oman, Pakistan, Qatar, Saudi Arabia, Singapore, Taiwan, Turkey, United Arab Emirates

South/Central America: 6-12 working days
Chile, Colombia, Mexico


Please see checkout for shipping/delivery estimate. Easy Returns and Exchanges

Worldwide Express Air Shipping + Satisfaction Guaranteed!
Returns

We offer a 100% money-back guarantee. If you are not satisfied or your brace doesn't fit right, let us know and we will help you with our free returns and exchanges. We pay the return shipping. Your satisfaction is our top priority!
Elastic back straps for sleep and everyday use
Made from premium soft neoprene and elastic that conforms to the shape of your body, this comfortable sleeping back support provides a great custom fit for anyone. This nighttime back support is ideal for the relief of moderate to severe low back pain, as well as lumbar muscle weakness, strain or instability.
Buy hot and cold gel packs for your sleep support

In addition to this nighttime support benefit, a pocket that can hold a gel pack insert for heat or cold therapy (sold separately). This pocket can also hold a pressure pad for additional compression therapy (also sold separately). Heat and ice are a great way to relieve low back pain and reduce inflammation from an injury or muscle strain.

Buy a Foam Pressure Pad for Your Sleep Back Support

The back support is closed with a contact closure, which means you don't need to twist too much to secure the support.

Comfortable harness for low back pain

The lumbar spine is responsible for supporting the weight of your upper body, which is no easy task—especially when you're under extra stress, such as poor posture, poor weightlifting, wearing high heels, twisting, and more. Not surprisingly, every year many people suffer from lumbar muscle strains, instability and other pain-causing pain in their lower back.
The best way to relieve low back pain is usually a multifaceted approach that includes limited rest time, physical therapy to strengthen and improve lumbar mobility, education to promote good posture and form, and possibly wearing a supportive lumbar support. In some cases, This may include the use of nighttime compression braces, such as this one.

Wearing a back brace at night also prevents further damage while you sleep, resolves inflammation and promotes healing while you rest.

Key Features and Benefits of this Night Back Support Bracket

This 9" tall, comfortable lumbar support is available in a variety of sizes for plus size and obese men and women. The five top rated features of this nighttime lumbar support include:
Made of medical grade elastic and neoprene

The front and sides of this lumbar support belt are made of high-quality elastic material that allows the brace to stretch and conform to your body. The adjustable elastic material is durable enough for everyday activities like walking or exercising. The back of the brace is made of soft neoprene to provide therapeutic warmth for pain relief. This sturdy and comfortable brace also improves your posture by training your lower back muscles and spine to return to natural alignment.
Accommodates cold/hot therapy gel packs or foam pressure pads for added pressure relief

The back panel has a pocket for a heat or cold therapy gel pack or pressure pad for added pressure (both sold separately). Cooling or heating gel packs can help relieve symptoms of chronic low back pain, muscle soreness, post-operative recovery, spondyloarthritis, swelling, tears, stiffness, spasms, strains, herniated discs, herniated discs, hip pain, and more.
Wearing a foam pad on the back brace helps to better stabilize and put more pressure on the painful area. Providing additional compression and pressure improves blood flow and stimulates tissue repair for comfortable and fast back pain relief.

When should heat therapy and cold therapy be used?

Cold therapy reduces inflammation by reducing blood flow. Ice relieves discomfort from acute injuries, sprains or strains, muscle aches, cramps, and swelling. Apply within 48 hours of injury. Heat therapy promotes blood flow and helps muscles relax. For chronic pain, cramps, stiffness, back pain and arthritis.
Dual-pull tension straps provide additional compression and support

This back support brace features dual-pull elastic tension straps in the front for extra compression. This compression helps reduce the body's load on the discs in the lower part of the spine. By pulling the straps out and away from your body, you can easily adjust the straps yourself until you reach the amount of compression you want, then wrap and secure the fasteners. Readjust throughout the day when transitioning from sitting to standing and vice versa. Most people can wear this belt themselves without any assistance.
Plus size available

Perhaps one of the best features of this belt is that it fits people of all sizes. You no longer need to get frustrated with finding the right size for your specific body type. This neoprene back support fits up to 80 inches of belly button circumference. If you're looking for a smaller size, check out our wide range of back support straps to find the perfect brace for you!
Wear this harness while sleeping or throughout the day

People with back pain suffer - they often need to buy two separate braces to provide day and night support. This brace is specifically designed to relieve low back pain day or night, making it the perfect all-in-one solution.
Should I sleep with a back brace?

Consult a medical professional before wearing any brace for an extended period of time. You can wear the back support 24/7 if recommended by your doctor. If you experience pain and discomfort when lying down, try wearing your back support. If it is uncomfortable for you to lie down with a brace, sleep without the brace. Sleep comfortably in this support thanks to its elastic and soft material!
Frequently Asked Questions about the Sleep Harness

What condition/injury does this stent treat? This back support for sleep helps relieve lower back pain, muscle strains, tears or strains, herniated discs, herniated discs, scoliosis, sciatica, spondylolisthesis and hip pain. It can help morbidly obese people who suffer from excessive pain in the lumbar spine.

How does it work? This comfortable lumbar support is specifically designed to provide superior lower back and abdominal support for mild to chronic back pain relief.

When should I wear it? Thanks to the lightweight, latex-free material, you can wear this brace 24/7 if your doctor recommends it. You can sleep on this stand thanks to its comfortable material. Consult a medical professional before wearing any brace for an extended period of time.

what does it do? Made of medical grade elastic and neoprene back panel with nylon hook and loop fasteners. All components are latex free.

Who can wear this brace? Men and women of all ages can benefit from this waist belt. A pregnant woman can even wear this support as long as her belly doesn't exceed the size limit and her doctor approves. We also offer Maternity Support Adhesives.

What should I wear? Undo all seals and lay the stand flat on the floor to identify the top. A pocket opening at the top allows you to insert our compatible pressure pads or hot and cold therapy gel packs. Place the brace behind your body so that it is in the center of your back and the bottom of the brace is at the widest point of your hips. Fold the left side of the stent to the middle of the stomach. Do the same for the right side, but pull hard and secure the closure. Repeat this process with a double-pull tension band to achieve the desired level of compression.

How to adjust the stand? Grab the double-pull tension straps (located on the outside of the stand) and adjust them to make them tighter or looser.

How tall is this stand? The stand tapers from 9 inches in the back to 6 inches in the front.

Washing Instructions: First, remove the pressure pad or cold/heat therapy gel pack (if applicable). Hand wash in warm water with a mild detergent. Air dry completely before reapplying. Do not use high heat for washing or drying.

other functions:

Flexible and comfortable, ideal for bedtime use.

Neutral stents are suitable for average overweight or morbidly obese men and women.

Provides compression to stimulate healing and reduce inflammation.

color: White
Share
View full details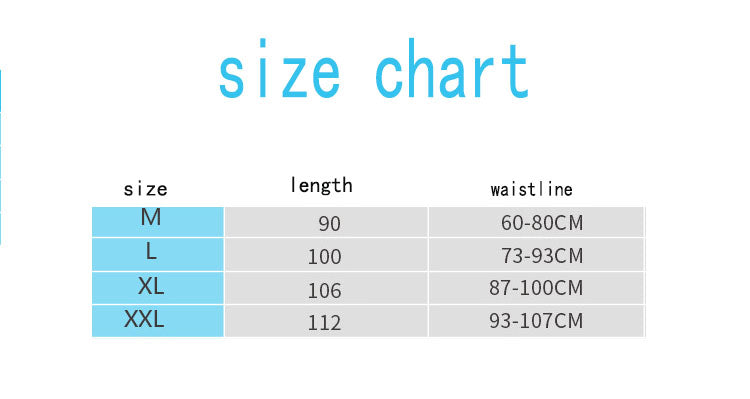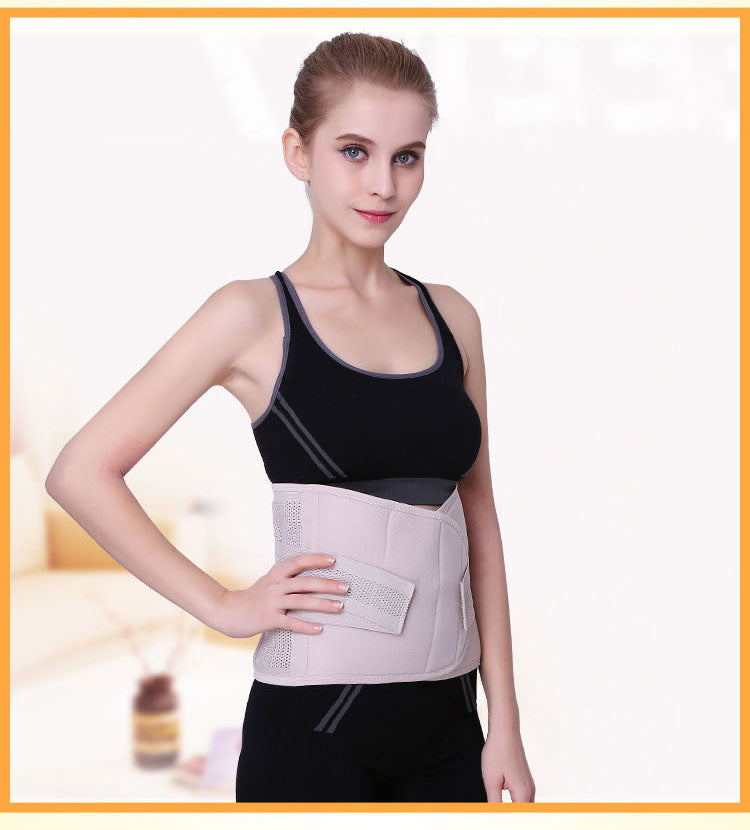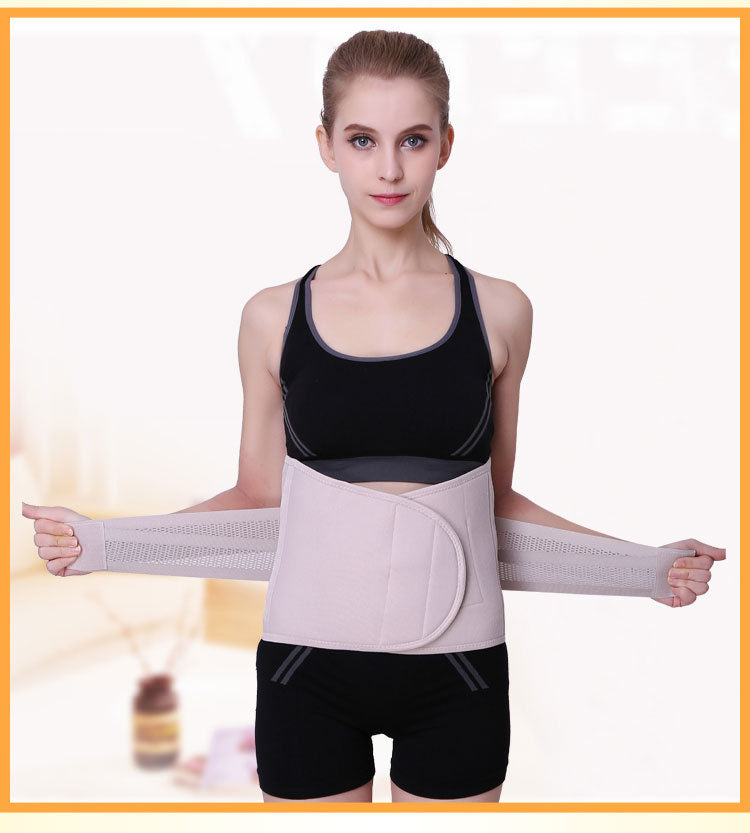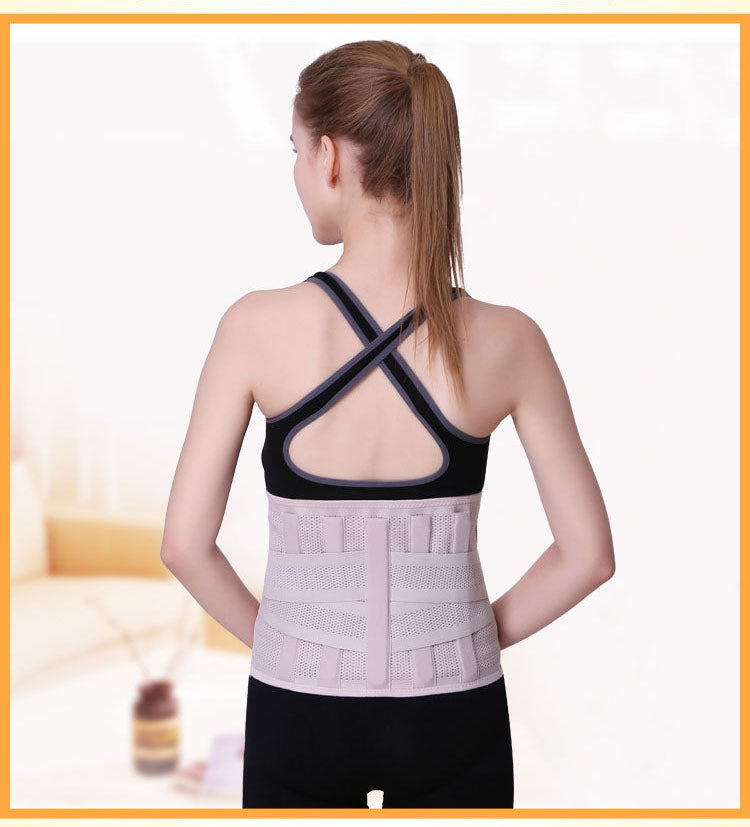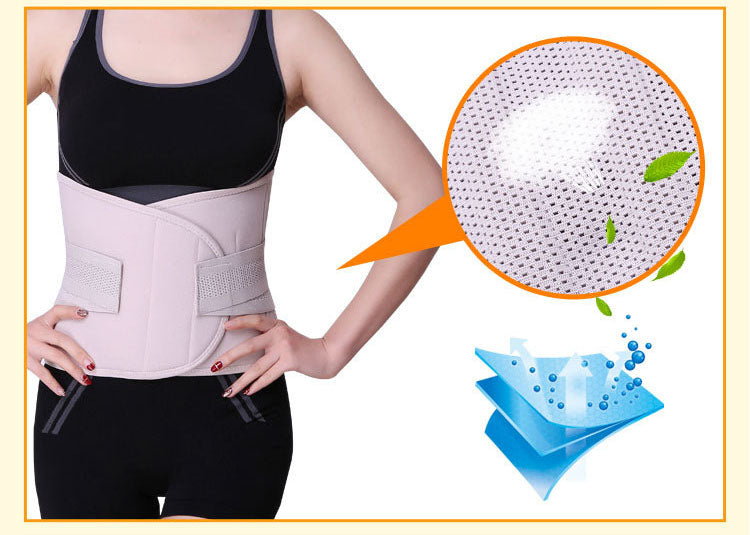 OUR PROMISE TO YOU!
Not 100% satisfied with the brace? No problem, we'll take it back and issue afull refund. No hidden charges.