Use the coupon code "happy" to get a $5 discount For Order Over $20
Posture Corrector for Men and Women, Adjustable Upper Back Brace, Muscle Memory Support Straightener, Providing Pain Relief from Neck, Shoulder, and Upper and Lower Back
Posture Corrector for Men and Women, Adjustable Upper Back Brace, Muscle Memory Support Straightener, Providing Pain Relief from Neck, Shoulder, and Upper and Lower Back
Regular price
$55.00 USD
Sale price
$41.00 USD
Unit price
per
Sale
Sold out
Or fastest
delivery Thursday September 28
Order within today
Shipping

Estimated delivery time:

United States: 3-5 working days
United Kingdom: 3-7 working days
South Africa: 6-12 working days
Canada: 5-12 working days
Ireland:6-12 working days
Australia: 5-11 working days
New Zealand: 4-9 working days

Rest of Europe: 4-11 working days
Albania, Austria, Belarus, Belgium, Bosnia, Bulgaria, Croatia, Czech Republic, Denmark, Estonia, Finland, France, Germany, Greece, Hungary, Iceland, Italy, Latvia, Lithuania, Luxembourg, Malta, Netherlands, Norway, Poland, Portugal, Romania,  Slovakia, Slovenia, Spain, Sweden, Switzerland, Ukraine

Asia: 6-12 working days
Hong Kong, Israel, Japan, South Korea, Thailand, Vietnam, Japan, Lebanon, Malaysia, Oman, Pakistan, Qatar, Saudi Arabia, Singapore, Taiwan, Turkey, United Arab Emirates

South/Central America: 6-12 working days
Chile, Colombia, Mexico


Please see checkout for shipping/delivery estimate. Easy Returns and Exchanges

Worldwide Express Air Shipping + Satisfaction Guaranteed!
Returns

We offer a 100% money-back guarantee. If you are not satisfied or your brace doesn't fit right, let us know and we will help you with our free returns and exchanges. We pay the return shipping. Your satisfaction is our top priority!
How Posture Correctors Work
What all posture correctors have in common is that they are designed to address the muscle imbalances that arise when we are in unhealthy, fixed postures for extended periods of time. While the muscles in the front of the chest (pectoralis) tend to tighten, the muscles in the upper back, including the middle traps and rhomboids, are likely to be overstretched. Orthotics can help activate muscles that haven't been fully exercised and guide them where to go.
This is called proprioception, where the body gets sensory feedback to feel where it should be in space. Proprioception helps you move freely without having to stop and think about every movement. It allows you to close your eyes and touch your nose with your fingers, walk down stairs without looking at every step, or sit in a chair without looking under your hips.

Orthotics allow us to build on proprioception, giving us a keener sense of what good posture feels like and what we need to do to achieve it. "If I start sluggish, the posture corrector will let me know I'm in the wrong position so I can pull my shoulders back or tighten my lower back," Rodriguez says. Ideally, eventually this correction will become second nature.

How to choose a posture corrector

There's no data on which type of aligner works best, and Rodriguez says any aligner can be beneficial if you use it correctly in your everyday life (no, you shouldn't wear one to bed). If you're ready to give it a try, here are a few things to keep in mind:
Does it target your weak spots? There are different posture correctors for different parts of the body. The most common are your shoulders, cervicothoracic junction (where your upper back meets your neck), and your lumbar spine. If you're not sure where your weakness is, look at your pose from the waist up to identify the source of your slack. Is your back arching too much? Try braces with lumbar support. Are your shoulders hunched or your neck leaning forward? Consider a method that helps keep your shoulders down and back. If you do get lost, Rodriguez recommends seeing a physical therapist to help you choose the one that fits your needs and focus on the areas that need support the most.

Does it fit comfortably? You want breathable materials that feel good on your skin and don't cause chafing. It shouldn't contort your body into unnatural positions or hold you in place too rigidly. "If it's uncomfortable, it's not going to work because you're not going to use it," Rodriguez said.
Can I use it myself? You don't want a device that requires a PhD to operate. You want to be able to put it on, adjust and take it off without relying on anyone else to help you tighten it or take it off you.
Does it look ok? See how it fits under your clothes. You will most likely want to hide the pose corrector.
Is the price right? Posture correctors with technical components tend to be more expensive than other types.
This ZSZBACE back support can bring you:
【BUILDS YOUR CONFIDENCE】Posture Corrector for women and men help you open your shoulders, making your bones more healthy, circulatory system better, breathing more smoothly, using it when you are lying at home, in the office, or in your leisure time. In addition, while gradually developing good posture habits, self-confidence can be improved.
【INNOVATIVE BACK SUPPORT DESIGN】This Upgraded back brace posture corrector adopts a high-quality back support plates design. Our back posture corrector ensures alignment and stability, provides support from all angles. If you wear our straight back posture corrector for a period of time , you will develop muscle memory and keep your back straight, which will also help improve your overall spine health and posture. (The support plate can be removed when cleaning)
【DESIGNED FOR COMFORT】When other posture correctors get into your armpits, hurt your skin or feel uncomfortable for a short time, Let Zszbace help you! The Zszbace back brace adopts a new structure, with a new underarm adjustment strap, which can be adjusted according to your comfort. You no longer have to worry about the back support digging into your armpit and hurting your skin. In addition, there is two soft sponge the shoulder pads are specially designed to relieve shoulder pressure.
【ADJUSTABLE PREMIUM QUALITY BREATHABLE FABRIC 】We cut no corners when it comes to quality. The Posture Corrector is made with breathable, strong, washable, and high-quality materials, which will keep your back away from getting heated and sweaty when wearing. Fully adjustable and breathable, which means you will stay cool while improving your posture.
Share
View full details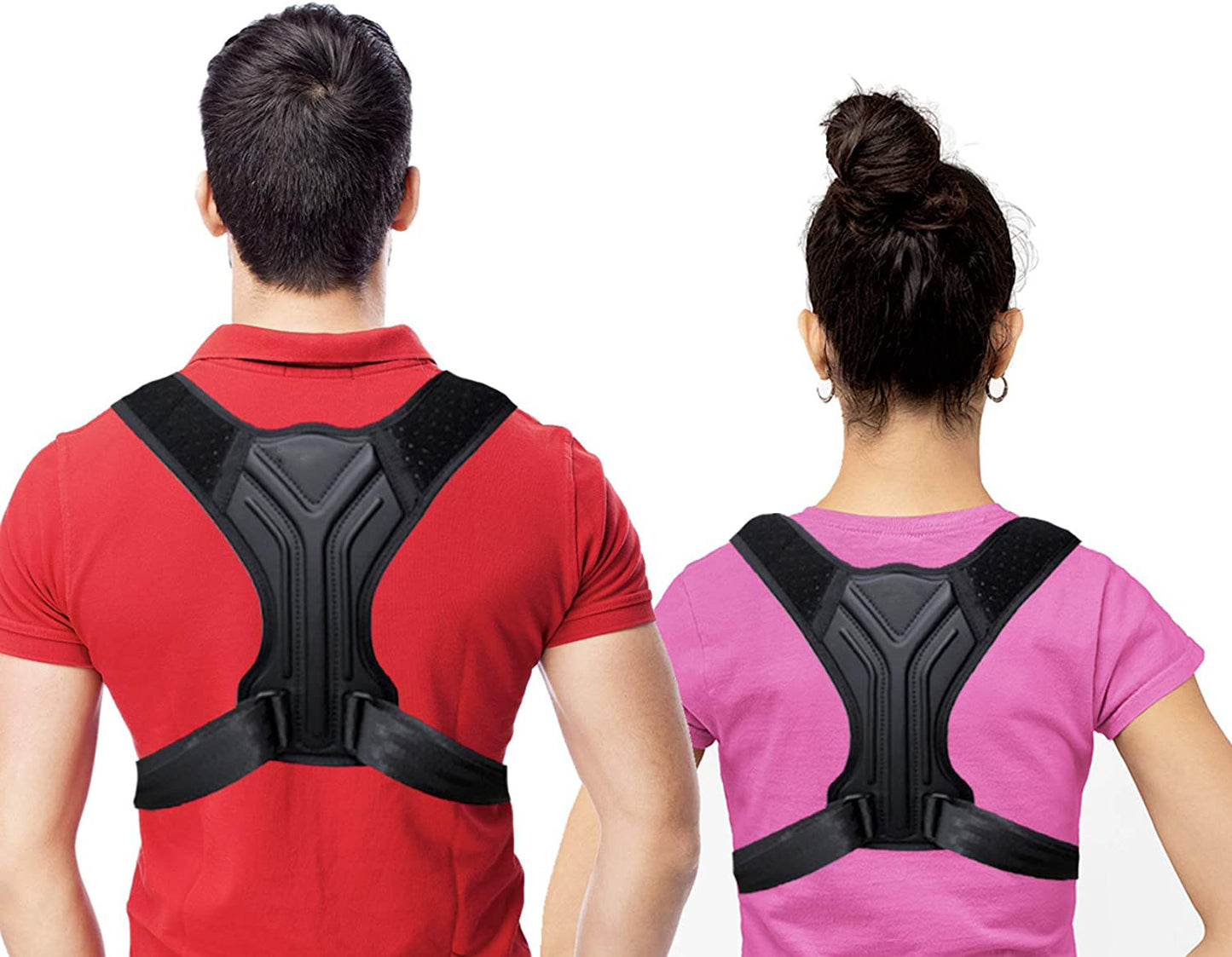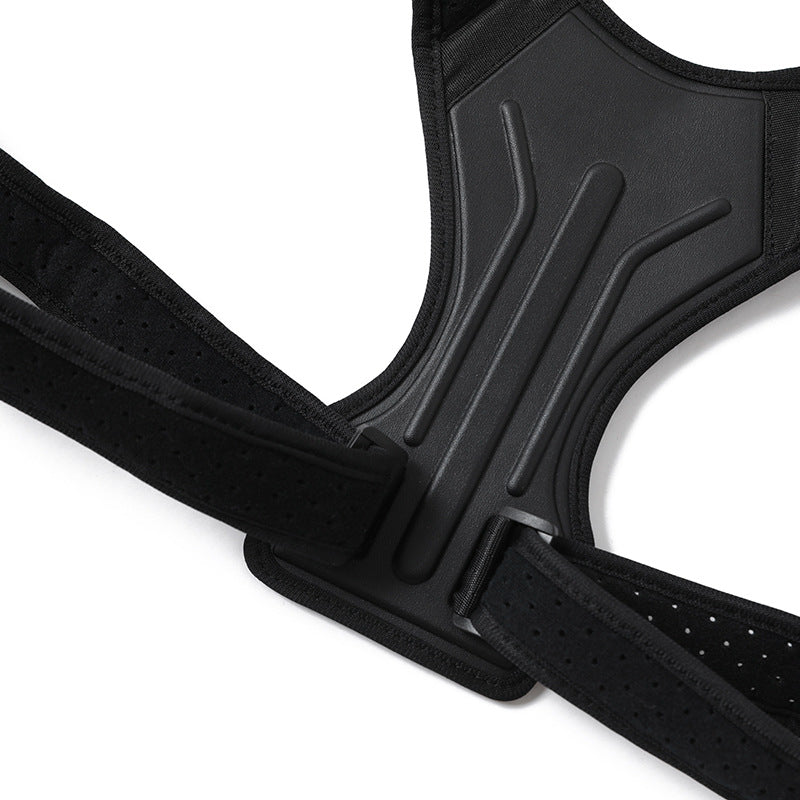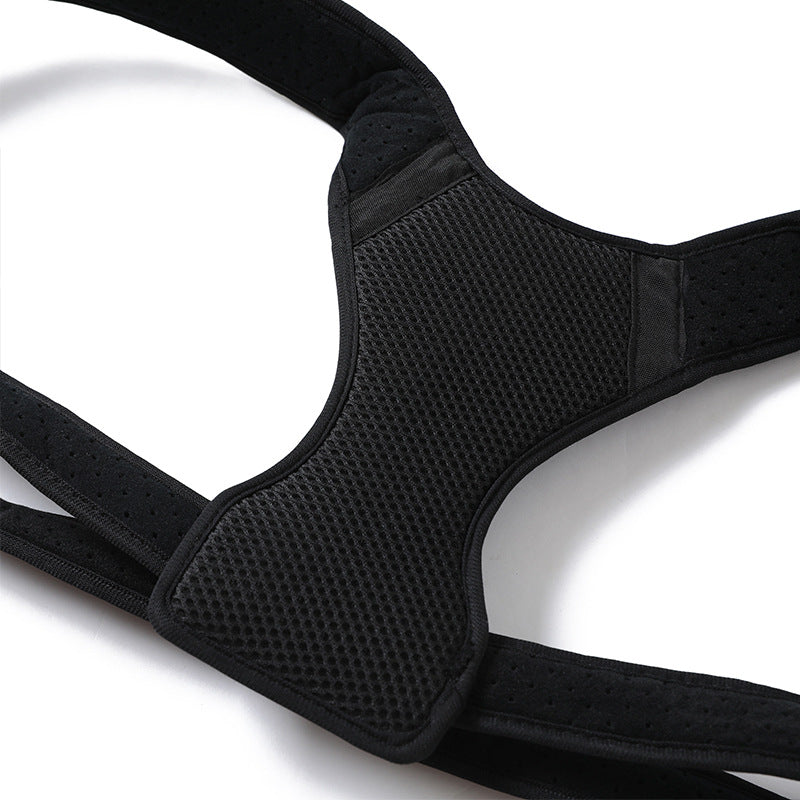 OUR PROMISE TO YOU!
Not 100% satisfied with the brace? No problem, we'll take it back and issue afull refund. No hidden charges.