Use the coupon code "happy" to get a $5 discount For Order Over $20
Posture Corrector for Men and Women, Adjustable Upper Back Brace, Muscle Memory Support Straightener, Providing Pain Relief from Neck, Shoulder, and Upper and Lower Back
Posture Corrector for Men and Women, Adjustable Upper Back Brace, Muscle Memory Support Straightener, Providing Pain Relief from Neck, Shoulder, and Upper and Lower Back
Regular price
$65.00 USD
Sale price
$31.00 USD
Unit price
per
Sale
Sold out
Or fastest
delivery Saturday September 30
Order within today
Shipping

Estimated delivery time:

United States: 3-5 working days
United Kingdom: 3-7 working days
South Africa: 6-12 working days
Canada: 5-12 working days
Ireland:6-12 working days
Australia: 5-11 working days
New Zealand: 4-9 working days

Rest of Europe: 4-11 working days
Albania, Austria, Belarus, Belgium, Bosnia, Bulgaria, Croatia, Czech Republic, Denmark, Estonia, Finland, France, Germany, Greece, Hungary, Iceland, Italy, Latvia, Lithuania, Luxembourg, Malta, Netherlands, Norway, Poland, Portugal, Romania,  Slovakia, Slovenia, Spain, Sweden, Switzerland, Ukraine

Asia: 6-12 working days
Hong Kong, Israel, Japan, South Korea, Thailand, Vietnam, Japan, Lebanon, Malaysia, Oman, Pakistan, Qatar, Saudi Arabia, Singapore, Taiwan, Turkey, United Arab Emirates

South/Central America: 6-12 working days
Chile, Colombia, Mexico


Please see checkout for shipping/delivery estimate. Easy Returns and Exchanges

Worldwide Express Air Shipping + Satisfaction Guaranteed!
Returns

We offer a 100% money-back guarantee. If you are not satisfied or your brace doesn't fit right, let us know and we will help you with our free returns and exchanges. We pay the return shipping. Your satisfaction is our top priority!
Do posture correctors work?
Trying to correct your posture requires answering a few questions first - you've come to the right place. We answer all frequently asked questions below.
With many people now having to balance their daily lives and working from home, it's no surprise that it's starting to have an impact on people's posture. Many people are now spending less and less time away from their desks, and if your work setup isn't the most ergonomic, it's sure to cause you sluggishness and affect your lumbar spine and vertical muscles.

The problem with a poor ergonomic setup is the cumulative stress and load it puts on the joints and muscles, basically it can do quite a bit of damage in the long run. This isn't great news for your spine, of course, but it can also negatively affect your muscles and cardiovascular system.

Posture correctors are effective, however, we recommend that all users continue to exercise to improve their overall posture and muscle strength.

Are Posture Correctors Safe?

Yes, posture correctors are safe to use. Posture correctors should only be used as temporary aids and should not be used for extended periods of time.
Wearing the brace for 15-30 minutes a day should be enough to help relieve these muscles and get you back on track as you struggle to maintain your natural posture. As mentioned above, before or after using the brace - we recommend that you do exercises to further strengthen your muscles and improve your posture.

Are Posture Correctors Good for You?

Yes, they can really help you if you follow the right guidelines. As mentioned above, we do recommend that our users do exercises that will help further strengthen the muscles, as the postural brace starts to put your muscles, neck and back in the right place. A postural brace is a short-term solution (since your goal is to eventually correct your posture without a brace), while you can further strengthen your muscles with exercise.
Postural braces can also provide some support for people with joint injuries, reducing the burden on the user, however, postural aids should not be used to bear the full weight of the wearer's neck, shoulders, or back. When used properly, the brace will help users reduce pain and gain greater mobility.

Many posture correctors on the market are of poor quality and some of the reviews on the site can be very questionable, so we advise users to search carefully. Before we start selling our products, we try competitors' products to see how we can improve them and improve quality.

This zszbace posture corrector can bring you:
【BUILDS YOUR CONFIDENCE】Posture Corrector for women and men help you open your shoulders, making your bones more healthy, circulatory system better, breathing more smoothly, using it when you are lying at home, in the office, or in your leisure time. In addition, while gradually developing good posture habits, self-confidence can be improved.
【INNOVATIVE BACK SUPPORT DESIGN】This Upgraded back brace posture corrector adopts a high-quality back support plates design. Our back posture corrector ensures alignment and stability, provides support from all angles. If you wear our straight back posture corrector for a period of time , you will develop muscle memory and keep your back straight, which will also help improve your overall spine health and posture. (The support plate can be removed when cleaning)
【ADJUSTABLE PREMIUM QUALITY BREATHABLE FABRIC 】We cut no corners when it comes to quality. The Posture Corrector is made with breathable, strong, washable, and high-quality materials, which will keep your back away from getting heated and sweaty when wearing. Fully adjustable and breathable, which means you will stay cool while improving your posture.
【PAIN RELIEF】ZSZBACE back straightener posture corrector is designed to relieve chest hunchback, neck, and back pain caused by long-term work and looking down at mobile phones and computers. This back brace is especially suitable for people with a slight hunchback, people with bowed heads, people who work at the desk for a long time. It provides you with the best back support, Open a pain-free life.
【INVISIBLE IN CLOTH】The correct posture is healthy and sexy for both women and men. Posture corrector upper back bracket is invisible comfortable and beautiful, it is not easy to be noticed when worn under the clothes, and it is still beautiful when worn outside . We recommend that you wear clothes first, and then wear our posture corrector. Suitable for work, study, home, party, leisure, driving, walking, and other occasions.
Share
View full details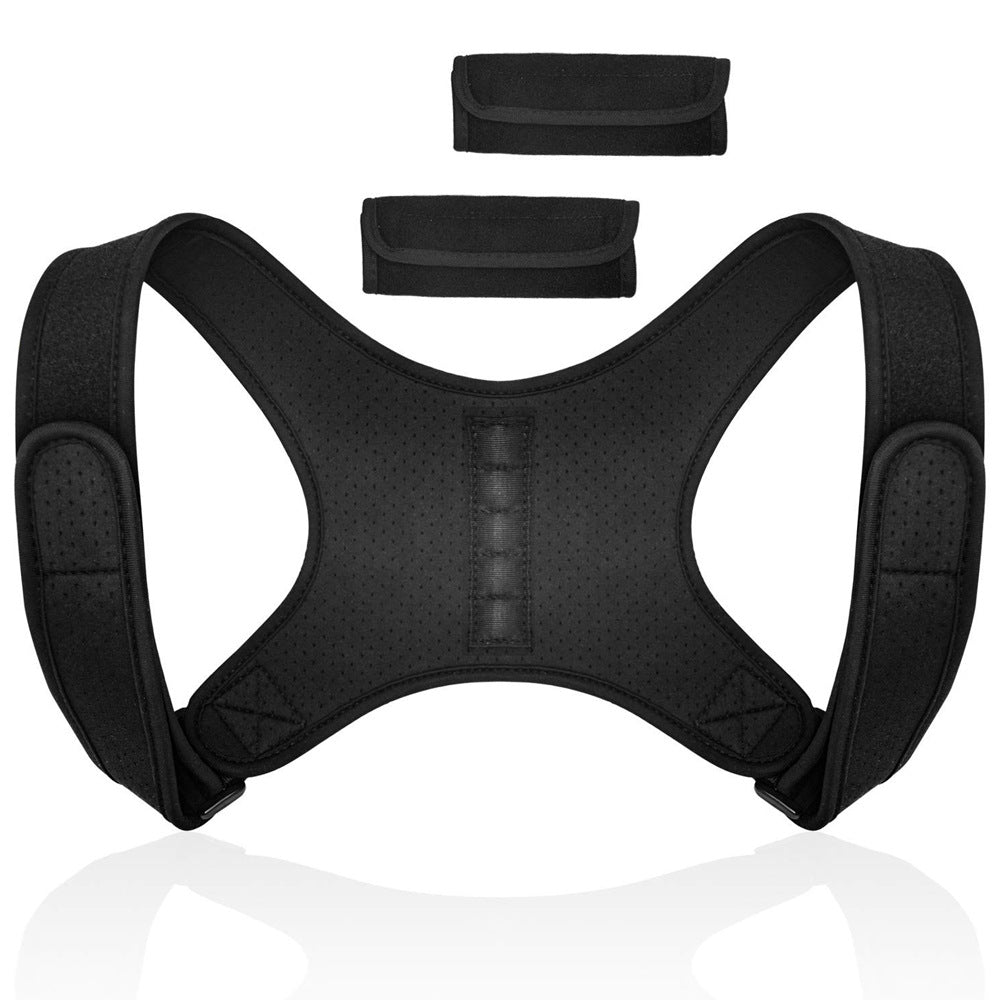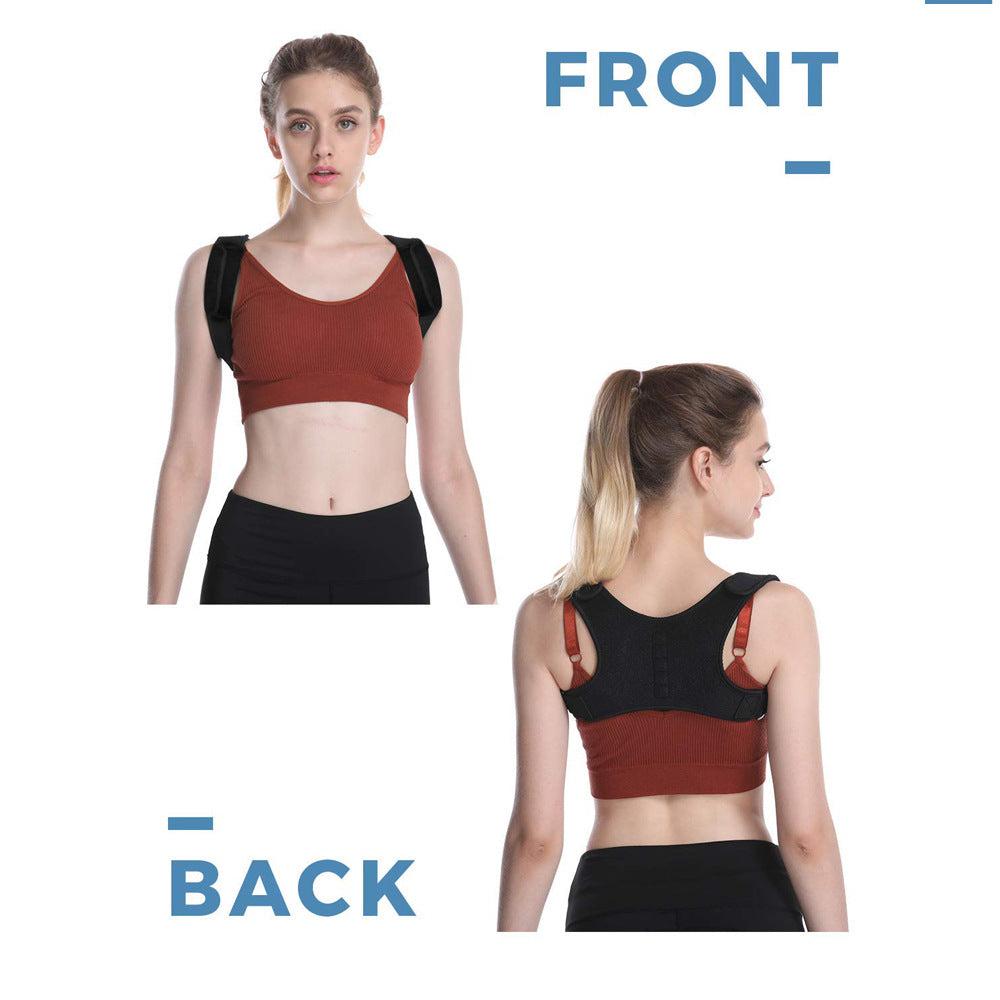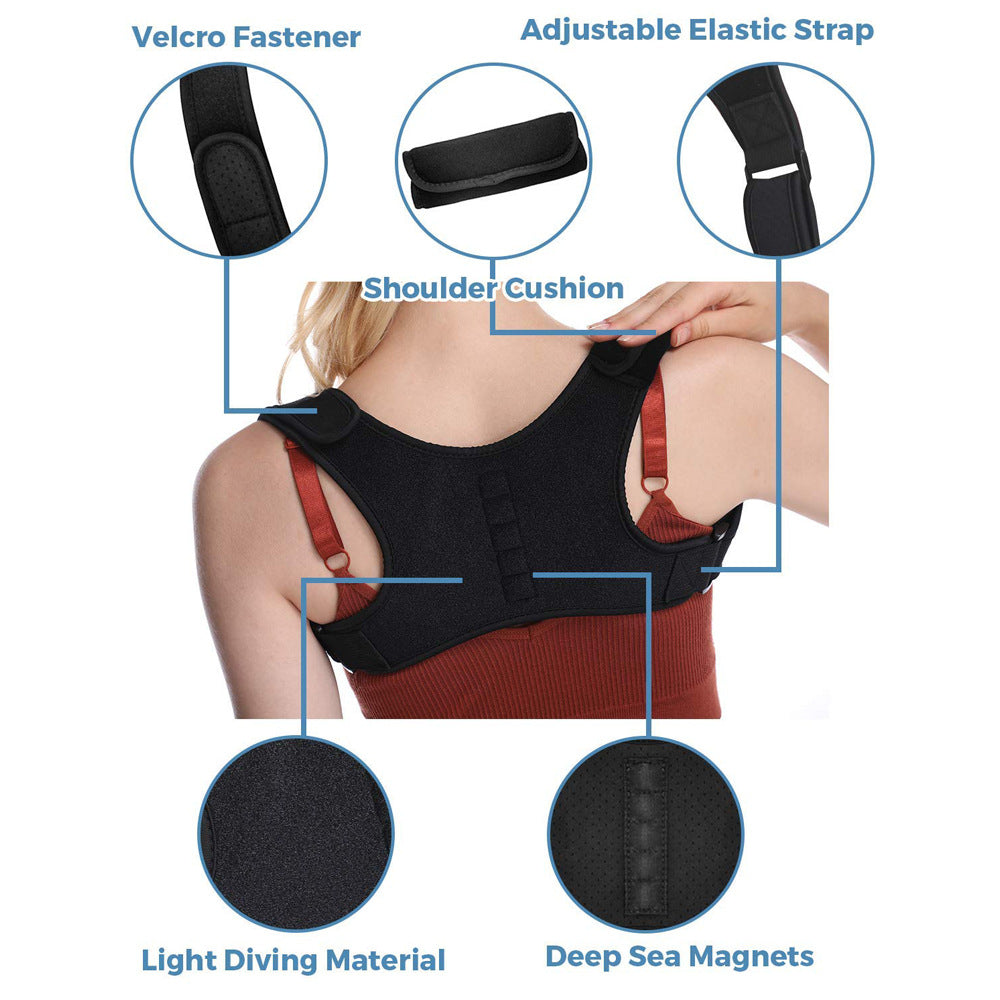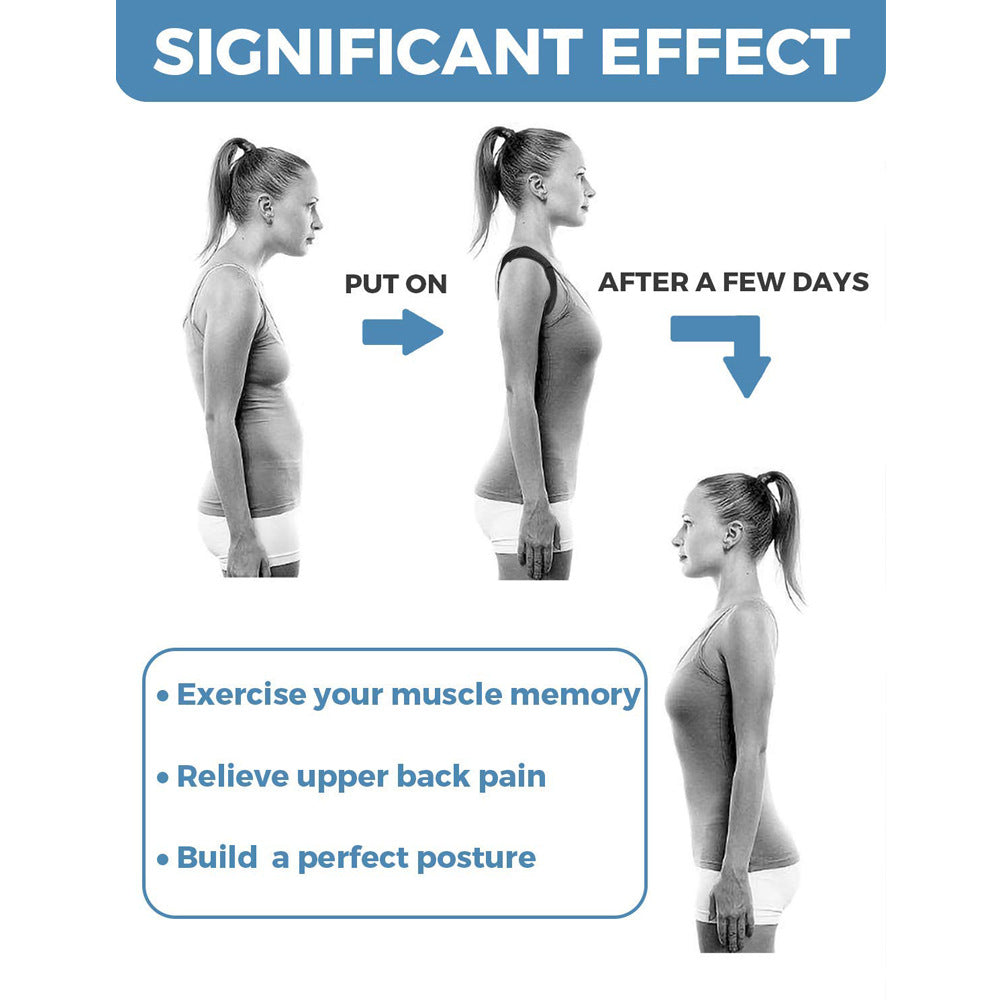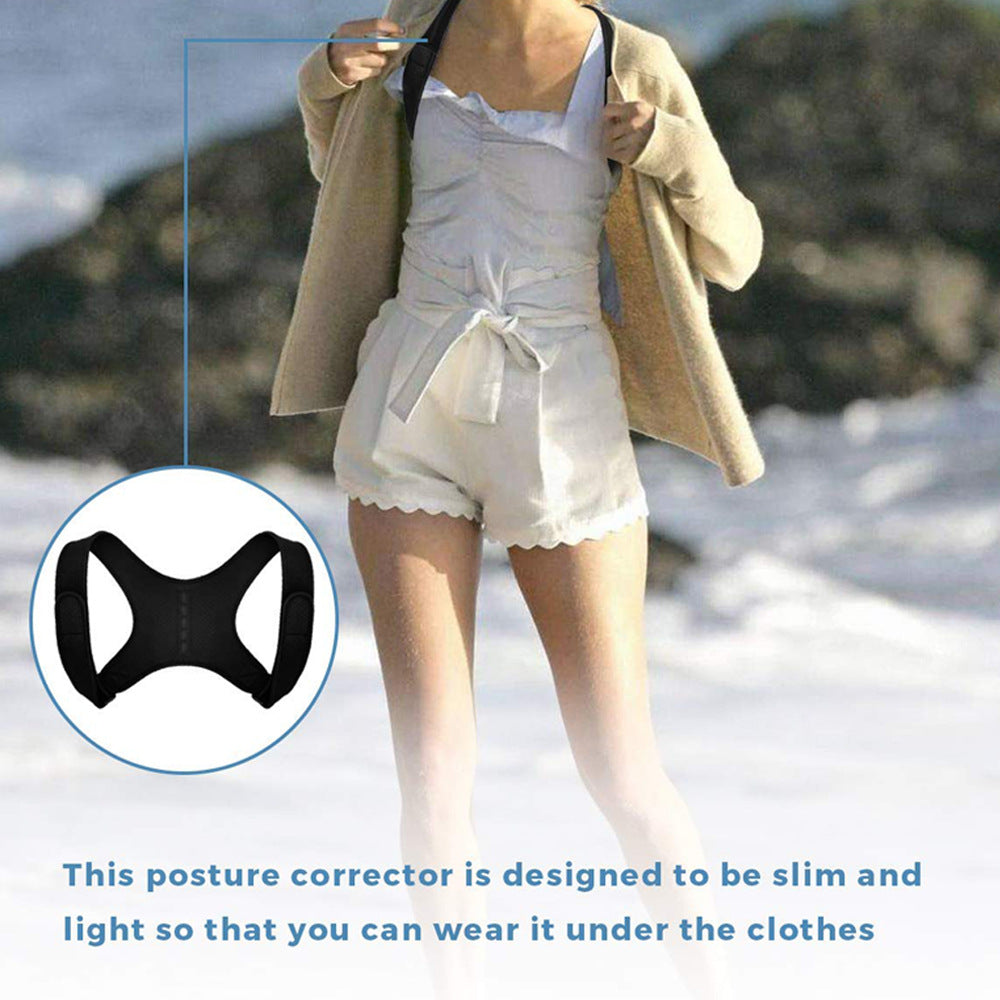 OUR PROMISE TO YOU!
Not 100% satisfied with the brace? No problem, we'll take it back and issue afull refund. No hidden charges.