Use the coupon code "happy" to get a $5 discount For Order Over $20
Posture Corrector for Women and Men, Back Brace Adjustable, Breathable Back Straightener Providing Pain Relief from Clavicle, Neck, Back, Shoulder
Posture Corrector for Women and Men, Back Brace Adjustable, Breathable Back Straightener Providing Pain Relief from Clavicle, Neck, Back, Shoulder
Regular price
$45.00 USD
Sale price
$38.00 USD
Unit price
per
Sale
Sold out
Or fastest
delivery Thursday December 07
Order within today
Shipping

Estimated delivery time:

United States: 3-5 working days
United Kingdom: 3-7 working days
South Africa: 6-12 working days
Canada: 5-12 working days
Ireland:6-12 working days
Australia: 5-11 working days
New Zealand: 4-9 working days

Rest of Europe: 4-11 working days
Albania, Austria, Belarus, Belgium, Bosnia, Bulgaria, Croatia, Czech Republic, Denmark, Estonia, Finland, France, Germany, Greece, Hungary, Iceland, Italy, Latvia, Lithuania, Luxembourg, Malta, Netherlands, Norway, Poland, Portugal, Romania,  Slovakia, Slovenia, Spain, Sweden, Switzerland, Ukraine

Asia: 6-12 working days
Hong Kong, Israel, Japan, South Korea, Thailand, Vietnam, Japan, Lebanon, Malaysia, Oman, Pakistan, Qatar, Saudi Arabia, Singapore, Taiwan, Turkey, United Arab Emirates

South/Central America: 6-12 working days
Chile, Colombia, Mexico


Please see checkout for shipping/delivery estimate. Easy Returns and Exchanges

Worldwide Express Air Shipping + Satisfaction Guaranteed!
Returns

We offer a 100% money-back guarantee. If you are not satisfied or your brace doesn't fit right, let us know and we will help you with our free returns and exchanges. We pay the return shipping. Your satisfaction is our top priority!
Good posture is important
Posture isn't just about how you sit or stand, it's also about how you hold and move your body as you go about your daily tasks and activities.

The ideal posture protects the muscle and bone structures that support the body. Small changes in how you move and hold yourself add up over time. Years of bad habits can add stress to your body and wear down your musculoskeletal system, making it weaker and more prone to injury.

Mechanically, this makes sense because all of our bodily systems are interconnected. Take, for example, what happens when we sit in front of a computer and our shoulders lean forward; to compensate for the change in posture, our neck muscles stretch to raise our head to properly view the screen. Over time, the muscles in the chest tighten and shorten, and the muscles between the shoulder blades and the back weaken and lengthen. These changes affect the mechanics of our shoulders and lower middle back. Ultimately, poor posture puts additional stress on the spine and surrounding muscles, ligaments, and soft tissues.

You can correct bad posture

If you've developed bad posture habits, you're certainly not alone, and it makes sense to take some steps for your long-term health. The good news is that you can get rid of bad posture habits and improve your overall health. With practice, mindfulness, and a little time, good posture habits will become second nature.

This posture corrector can help you:
it relieves back pain
Back pain, shoulder tension and headaches are an increasingly common byproduct of our 24/7 connected world. We don't need to look very far to see what's behind the so-called "spine decline in humans." Our smartphones, computers and office chairs are quietly conspiring to turn us into a chronically lethargic generation, with rounded shoulders and a hunched upper back.

But there is no reason to endure the pain and discomfort associated with poor posture. Smart Posture Correctors are especially suitable for office workers and anyone whose job requires sitting for long periods of time. They help keep your spine straight and pain-free for a great day - a godsend for those with busy schedules that don't allow for stretch breaks.

it energizes you

There's nothing worse than feeling lethargic and unproductive when you have a busy day waiting for you. Sleep, exercise, and a balanced diet are known to keep you alert and looking your best. But did you know that the way you maintain your body can also affect your energy levels? According to posture experts, the alignment of the spine has a direct relationship to the energy produced by the body. There is also a bit of support for the Smart Posture Corrector. By helping you keep your head, neck and shoulders in place, this tiny device can give you instant energy when you need it most.

it boosts confidence

Ask anyone to describe someone who looks confident, and good posture is sure to feature high on their list. The classic pose with hands on hips, chest out, and chin up is synonymous with self-esteem, charisma, and strength. There's a reason you rarely see successful people hunched over in a closed position. They believe in their abilities and are not afraid to show it.

Harvard psychologist Amy Cady and world-renowned life coach Tony Robbins take this "power posing" idea a step further. They believe that a person's body language affects how they feel about themselves and, in turn, how others see them.

With the help of a posture corrector, you can quickly adopt a more open and confident posture in any given situation. As you know, nothing is more attractive to a potential employer and/or romantic partner than confidence and composure.

it is good for breathing

You can breathe a sigh of relief if you practice good posture. That's because keeping your back straight opens up your airways, allowing room for your lungs to expand. As a result, more oxygen enters your bloodstream, helping keep muscles healthy and improving brain function. In fact, research shows that people with good posture are better able to focus on their work and significantly better than their slouchy counterparts.

it reduces stress

For most of us, managing our stress levels is a daily challenge. However, experts agree that facing setbacks is much easier if we have the right posture. Why? Because when our spine is properly aligned, our body produces less of the stress hormone cortisol, and we feel more at peace. Of course, paying more attention to our posture takes practice. While rolling out of a yoga mat and entering lotus pose isn't always possible, smart posture correctors offer a more discreet way to engage your body.

What you should know about this zszbace posture corrector:

【REGAIN YOUR CONFIDENCE WITH GOOD POSTURE】Our back posture corrector provides more effective support to your posture that will help you develop muscle memory to keep your back straight overtime. Pull your muscles and spine back to original alignment for posture improvement. Our posture corrector for men keeps you away from slouching and hunching looks. It will also help improve your overall spine health, Improve confidence.
【HIGH-QUALITY FABRIC、COMFORTABLE AND ADJUSTABLE 】Our product is sturdy but lightweight, breathable, washable. Our back straightener posture corrector Shoulder-wrap design makes you feel very comfortable, breathable features suitable for summer wear. Without ever getting uncomfortable or irritating your skin as most other cheaper posture correctors do, it won't cause armpit pain. Velcro design, you can adjust the tension freely.
【SUITABLE FOR MUCH OCCASIONS】The back brace posture corrector product design is small and exquisite. You can wear it invisibly under your coat while at home, office, driving, walking, shopping, or at a party. There is no need to feel self -conscious because the back posture corrector is undetectable under your shirt or clothes. The upper abdomen strap prevents sagging of the chest and helps you easily create an elegant body curve.
【THE PERFECT GIFT FOR PAIN RELIEF】posture corrector for men and women designed to relieve chest hunchback, neck, and back pain caused by long-term work and looking down at mobile phone and computer. This back brace posture corrector is especially suitable for people with a slight hunchback, people with bowed heads, long-term desk workers, and office workers. You can give it to suffering relatives, friends, lovers, colleagues, neighbors so that they feel happy and healthy!
【INNOVATE DESIGN & EASY TO WEAR】 Follow the scientific concepts of ergonomics and mechanics, forming a multi-structure exquisite tailored streamline design. Wear the posture corrector upper back brace according to your body shape and adjust the belt freely. Please control the time within about 15 to 25 minutes when first using, and then increase 20 minutes each day until wearing 2 hours every day.
Share
View full details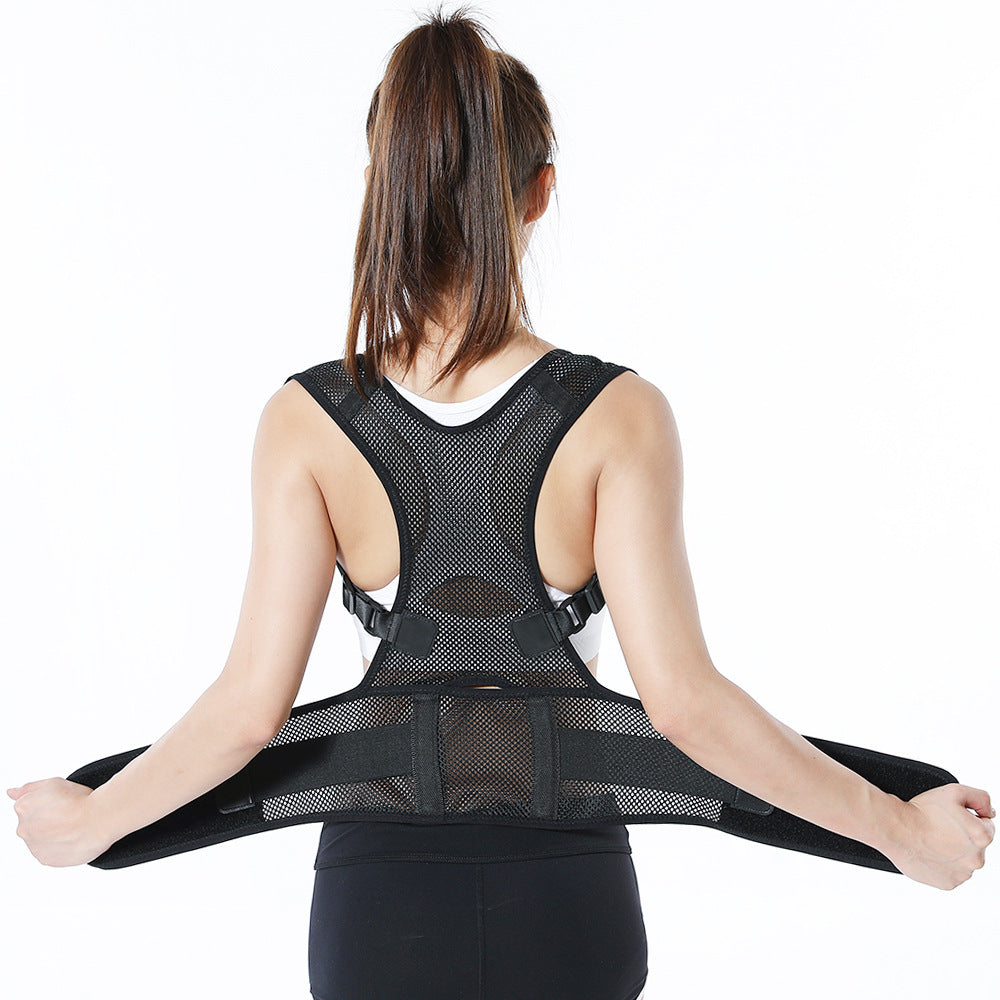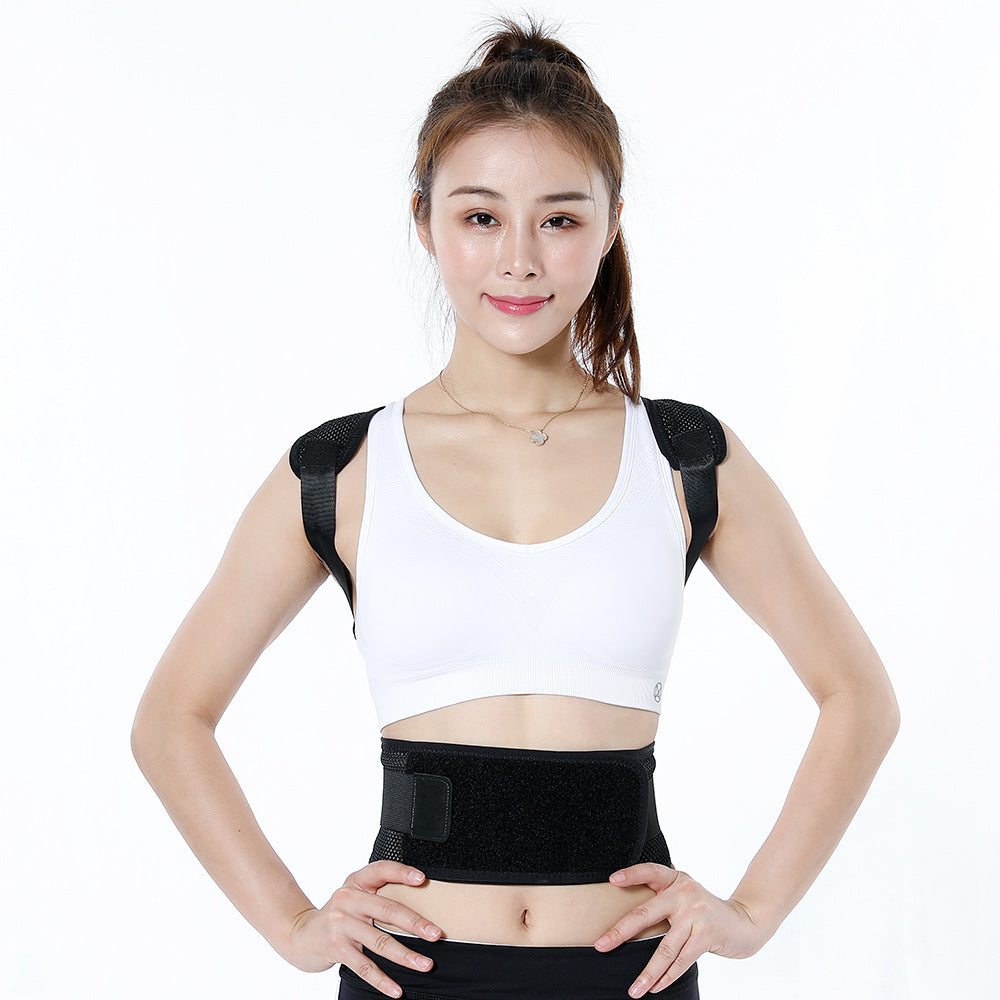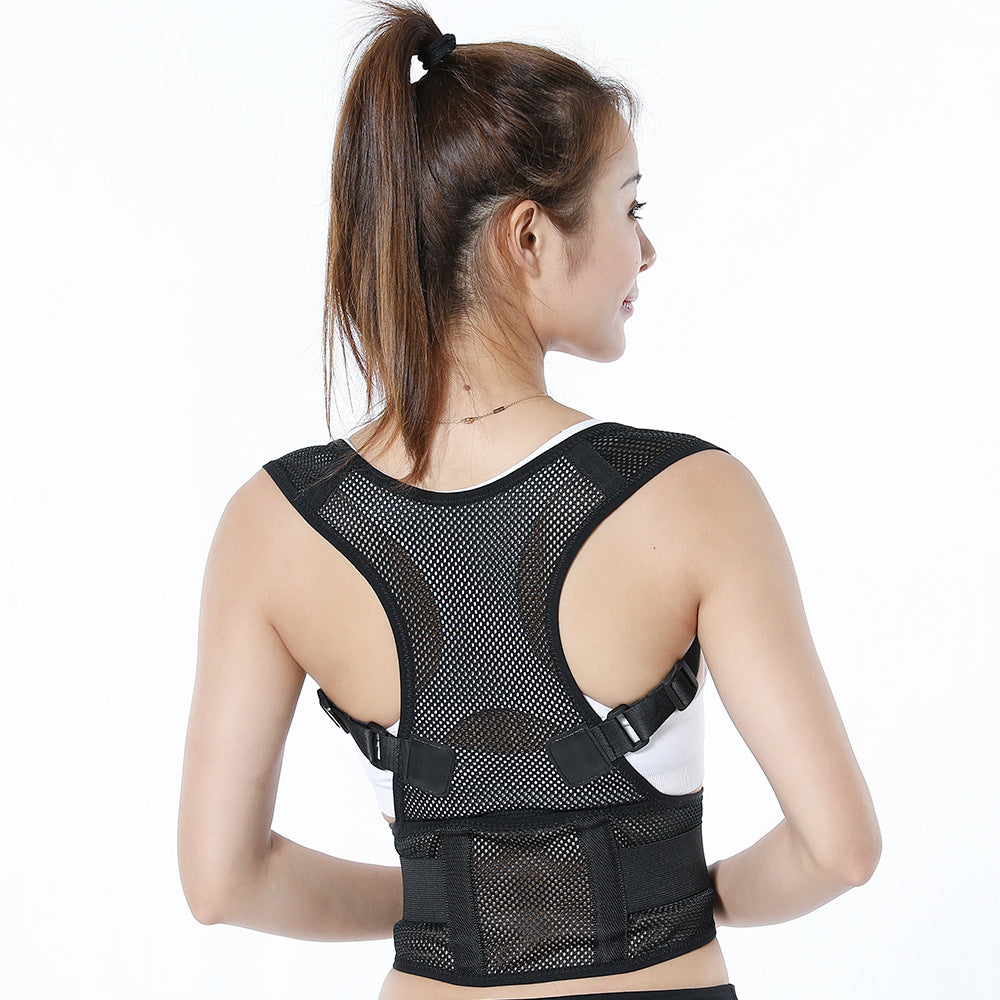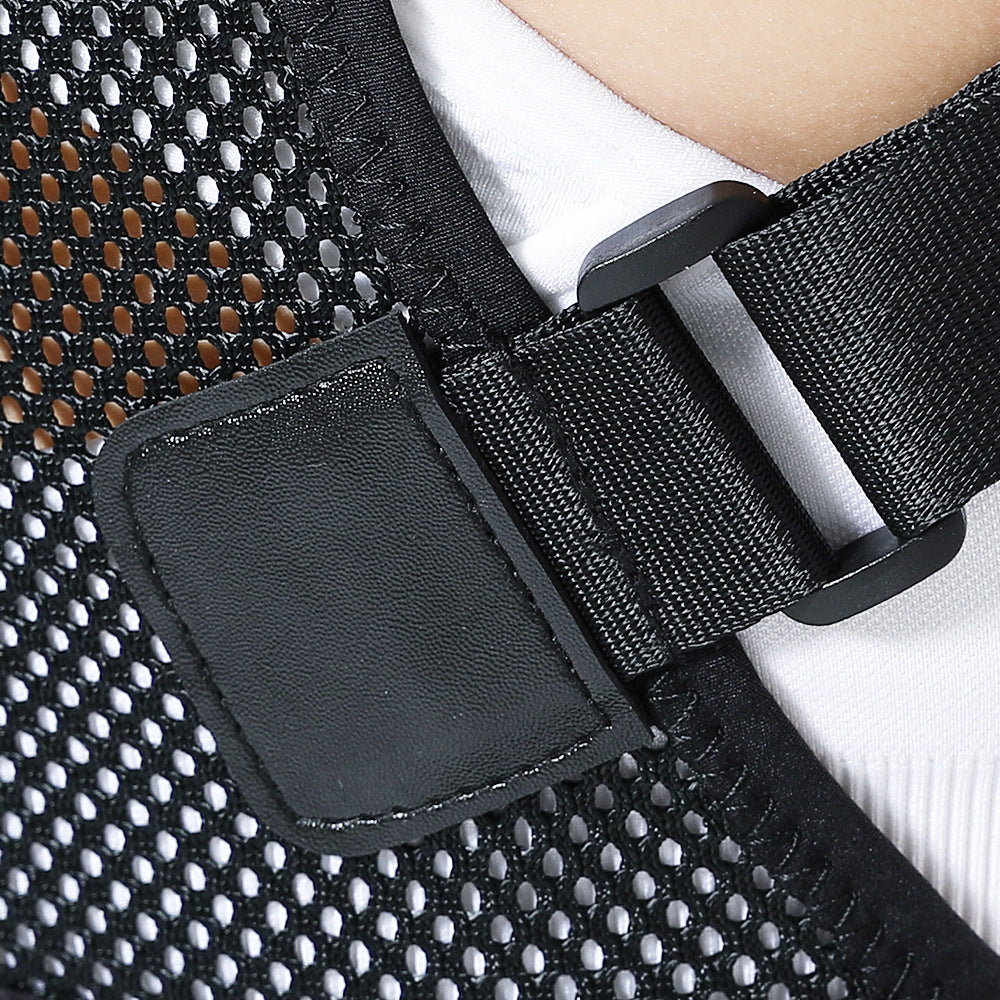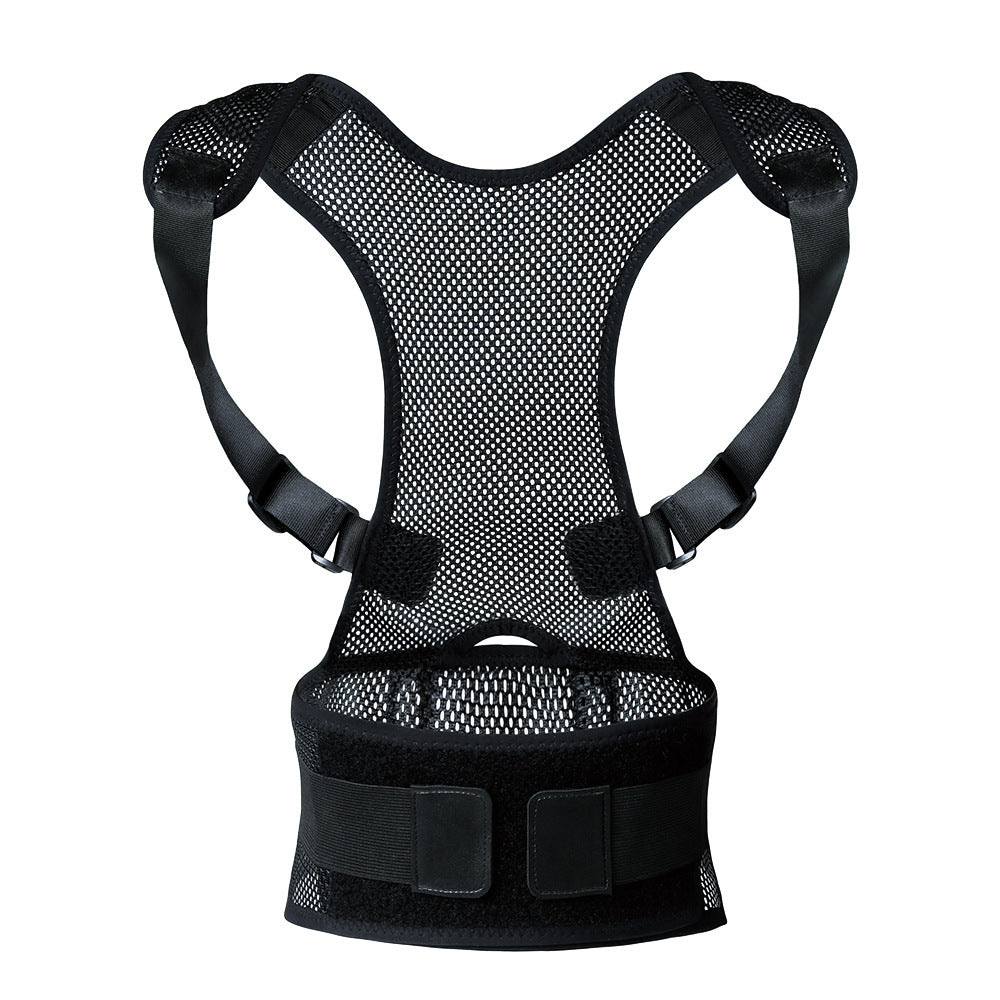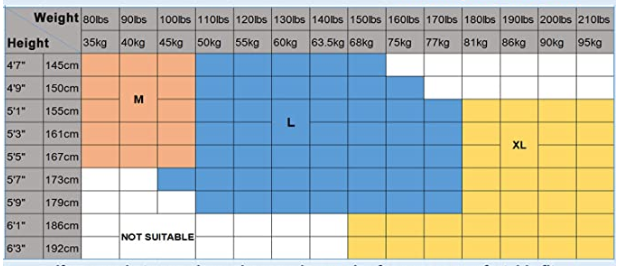 OUR PROMISE TO YOU!
Not 100% satisfied with the brace? No problem, we'll take it back and issue afull refund. No hidden charges.