Use the coupon code "happy" to get a $5 discount For Order Over $20
Regular price
$55.00 USD
Sale price
$46.90 USD
Unit price
per
Sale
Sold out
Or fastest
delivery Sunday October 08
Order within today
Shipping

Estimated delivery time:

United States: 3-5 working days
United Kingdom: 3-7 working days
South Africa: 6-12 working days
Canada: 5-12 working days
Ireland:6-12 working days
Australia: 5-11 working days
New Zealand: 4-9 working days

Rest of Europe: 4-11 working days
Albania, Austria, Belarus, Belgium, Bosnia, Bulgaria, Croatia, Czech Republic, Denmark, Estonia, Finland, France, Germany, Greece, Hungary, Iceland, Italy, Latvia, Lithuania, Luxembourg, Malta, Netherlands, Norway, Poland, Portugal, Romania,  Slovakia, Slovenia, Spain, Sweden, Switzerland, Ukraine

Asia: 6-12 working days
Hong Kong, Israel, Japan, South Korea, Thailand, Vietnam, Japan, Lebanon, Malaysia, Oman, Pakistan, Qatar, Saudi Arabia, Singapore, Taiwan, Turkey, United Arab Emirates

South/Central America: 6-12 working days
Chile, Colombia, Mexico


Please see checkout for shipping/delivery estimate. Easy Returns and Exchanges

Worldwide Express Air Shipping + Satisfaction Guaranteed!
Returns

We offer a 100% money-back guarantee. If you are not satisfied or your brace doesn't fit right, let us know and we will help you with our free returns and exchanges. We pay the return shipping. Your satisfaction is our top priority!
The Benefits of Using Posture Correctors Before Traveling
it helps reduce back pain
Remember, when it comes to stress, the problem is not a short-term one. This is long term.
Incorrect posture is a major cause of back pain, so simply correcting it can often change the world.
Posture correctors are basically braces that you wear on your arms and cover your back to help keep your spine straight while wearing them. They support your shoulders back and stabilize your collarbone, and keep your muscles in proper alignment.

Wearing a brace prevents your spine from being held in an abnormal position, which is what causes your pain. While you may get used to poor posture in your everyday life, when you have to sit for long periods of time, like on a bus or on a long flight, that's when you really start noticing the pain.

If you find yourself with rounded shoulders and a hunched back, you might consider using a postural brace for 15 to 30 minutes a day. This pulls your muscles back to their natural position, which means you can sit comfortably all the time when you're on a plane.

prevent breathing problems

Poor posture can have many long-term side effects, but one of them is on your breathing. A hunched posture usually causes the muscles around your chest to tighten, which means your chest cavity has less room to expand, so you start breathing faster and shallower.
People with poor posture often report tightness in their chest, may experience suffocation and suffocation when traveling in high-altitude countries, or be unable to fully participate in truly active adventures. But a posture brace can solve this problem.

Working to straighten your spine back to its natural position means you can strengthen your deep breathing pattern, which increases core stability, helps improve tolerance for high-intensity exercise, and reduces the risk of muscle fatigue and injury.

If there's one thing you don't need while traveling, it's breathing problems, especially since going abroad for a doctor often ends up being very expensive.

Helps improve your appearance

Despite the boom in tourism in Vietnam and surrounding countries, many travelers still have no idea what to expect when they arrive.
Honestly, no one is accusing Disney of being too handsome with its hunchback. While this may seem like a superficial reason to use a back brace, appearance can instill confidence, which is very important for your mental health.
Being able to stand up straight improves your appearance, which means you can actually be proud of your photos taken overseas. You want to enjoy your vacation, not hide in a hotel room because of your awkward posture.

Standing straight is also considered a sign of respect in many countries, so if you're trying to make a good impression when traveling in places like Germany, Sweden, or China, being slouchy can be seen as impolite and very rude.

Helps relieve back injuries

If you recently discovered that you have a minor back injury, you may not need to cancel your trip just yet. Posture correctors can often help relieve this pain and allow you to recover faster.
However, it is very important to consult your actual doctor/physician and you need to follow their advice. Posture correctors can work wonders and provide very fast results, but they are not a substitute for actual medical treatment.

Helps improve sleep

Sleep is one of the most important aspects of enjoying overseas travel; if you're going to enjoy a full day of adventure, you need plenty of rest, but people with back pain often find it uncomfortable to sleep on their backs.
Postural braces provide proper support as you straighten your spine to its natural position and reduce pain when you lie down to sleep. You may find that after wearing a posture corrector for a few days, you can sleep more comfortably.

When to wear a postural brace

Whenever you're sitting for long periods of time, it's a good time to wear a posture brace. This could be when you're at the office, binge watching TV, or just reading. Even when you're actually on your flight.
You can wear them mostly under clothing, so even if you're in public, you can wear it without anyone realizing it. While it's not recommended that you wear them during vigorous exercise, if you're just walking around, you're fine.

If you feel like you've improved your posture enough by including the brace in your daily routine so that you can actually travel without it, that's great! If you do want to incorporate it into your travels, try wearing it when you're least active.

It's a great time to wear it to decompress in front of the TV at the end of the evening, or if you're going out for a long dinner reservation. You can also wear it if you're walking on the beach, but just avoid physical activities that require a full range of flexibility.

Advantages of ZSZBACE Back Support:

Correct bad posture, relieve pain immediately - This Posture Corrector is designed to fix or prevent bad posture with comfortable and strong back and shoulder support, it relieves back, shoulder, neck and collarbone pain and restores Correct memory of the muscles and make it easier to work or stand for long periods of time. In addition, it prevents poor posture caused by laziness and protects your overall spine health.
Invisible under your clothes - the ZSZBACE back brace belt is very easy to wear. Through Velcro and elastic soft sponge cushion shoulder belt, you can adjust yourself to achieve the ideal fit. At the same time, it is invisible under the clothes. You can wear it when you go out to work, exercise, yoga or leisure! ZSZBACE orthosis is different from other traditional back supports. It allows you to move completely freely without interfering with your daily life.
Usage advice - when you wear it for the first time, start from 15 to 30 minutes a day, gradually increase in 15 minute increments when you feel comfortable, and then gradually wear it for 2 hours. Tighten the shoulder straps regularly to pull the shoulders further back until they lie flat against the wall. Over time, with muscle memory, your body will maintain the correct posture without orthotics.
Customer first tradition - each of our back brace has been strictly tested and made with love, because we believe you deserve the best. If you have any questions about this braces, please feel free to contact us. Our high-quality customer service will give you satisfactory service. Including free return or refund.
Share
View full details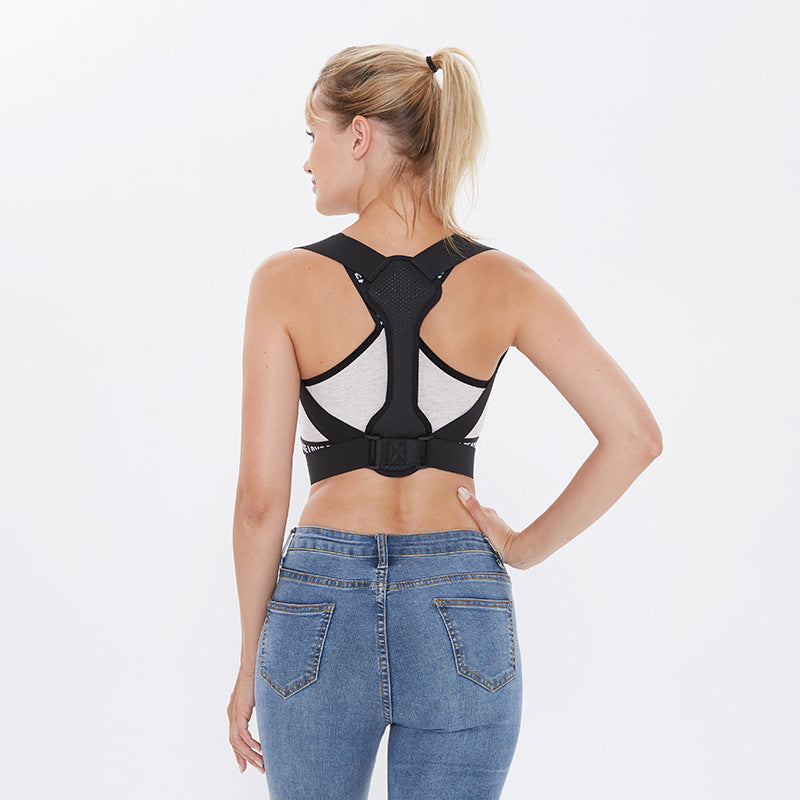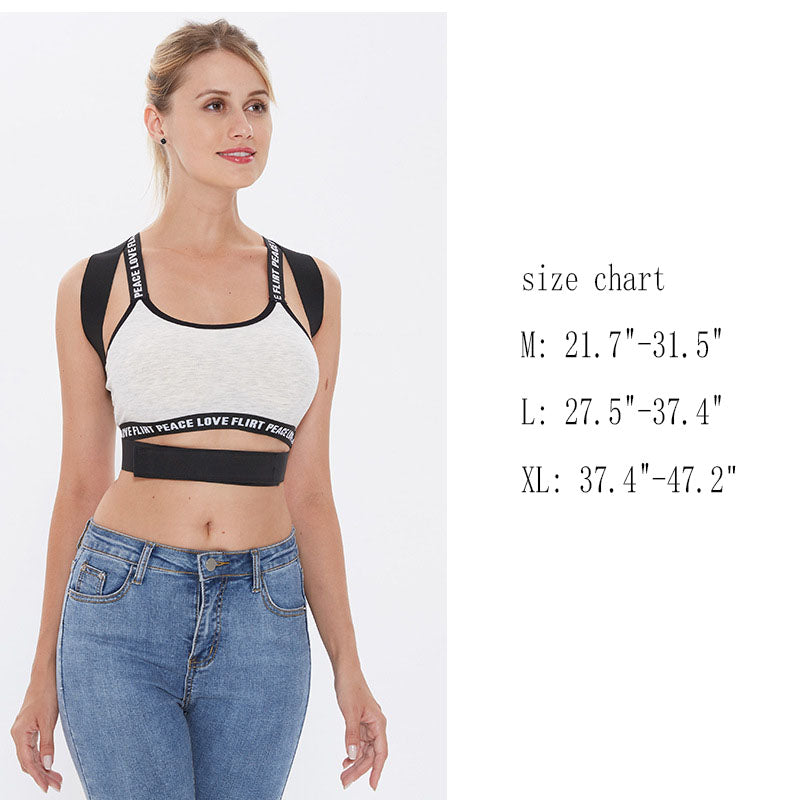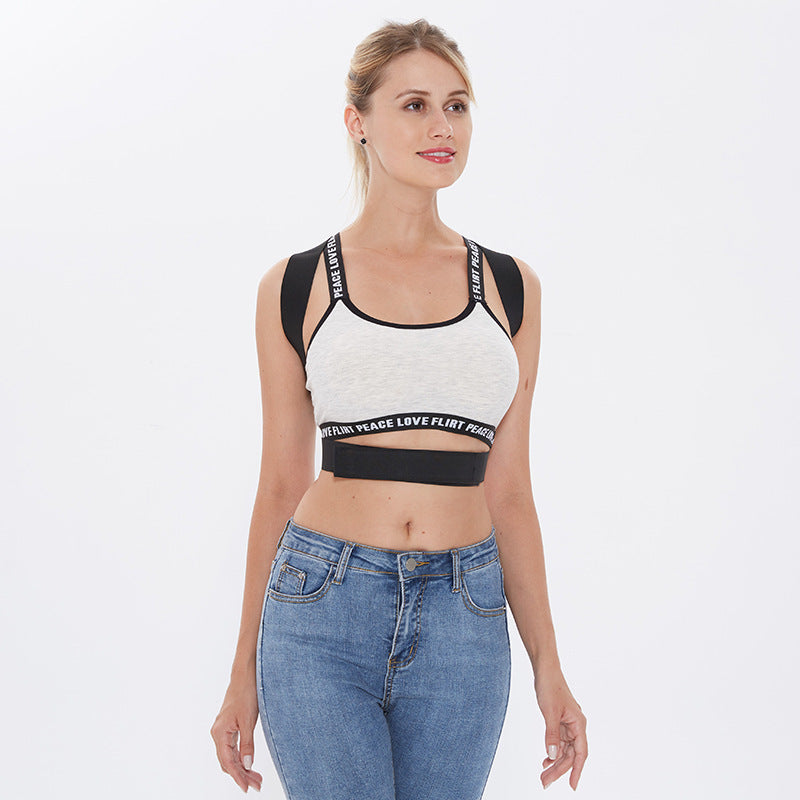 OUR PROMISE TO YOU!
Not 100% satisfied with the brace? No problem, we'll take it back and issue afull refund. No hidden charges.