Use the coupon code "happy" to get a $5 discount For Order Over $20
Regular price
$55.00 USD
Sale price
$36.00 USD
Unit price
per
Sale
Sold out
Or fastest
delivery Saturday September 30
Order within today
Shipping

Estimated delivery time:

United States: 3-5 working days
United Kingdom: 3-7 working days
South Africa: 6-12 working days
Canada: 5-12 working days
Ireland:6-12 working days
Australia: 5-11 working days
New Zealand: 4-9 working days

Rest of Europe: 4-11 working days
Albania, Austria, Belarus, Belgium, Bosnia, Bulgaria, Croatia, Czech Republic, Denmark, Estonia, Finland, France, Germany, Greece, Hungary, Iceland, Italy, Latvia, Lithuania, Luxembourg, Malta, Netherlands, Norway, Poland, Portugal, Romania,  Slovakia, Slovenia, Spain, Sweden, Switzerland, Ukraine

Asia: 6-12 working days
Hong Kong, Israel, Japan, South Korea, Thailand, Vietnam, Japan, Lebanon, Malaysia, Oman, Pakistan, Qatar, Saudi Arabia, Singapore, Taiwan, Turkey, United Arab Emirates

South/Central America: 6-12 working days
Chile, Colombia, Mexico


Please see checkout for shipping/delivery estimate. Easy Returns and Exchanges

Worldwide Express Air Shipping + Satisfaction Guaranteed!
Returns

We offer a 100% money-back guarantee. If you are not satisfied or your brace doesn't fit right, let us know and we will help you with our free returns and exchanges. We pay the return shipping. Your satisfaction is our top priority!
What are the benefits of wearing a back support?
Most people in the world experience back pain at some point in their lives. While many causes of back pain include injury and illness, an alarming number of back pain cases include incorrect weightlifting and poor posture.
A popular way to prevent back pain and improve posture is to wear a back brace.
The back brace supports your back in the best position and prevents you from straining while sitting and standing. The back support is perfect for work, exercise and a variety of other situations.

Are you considering wearing a back support? Here are some of the benefits you will experience.

It is important to note that the back support is not meant to be worn all the time. Below are some activities that may be suitable for wearing a brace, but should not be worn for more than 2 hours per day. Excessive use of a back brace can actually lead to muscle wasting and weakened core function.

Immobilized

Did you know that immobilization is good for your back and spine?

Unnecessary exercise can help prevent back pain, especially if you've ever had a back injury or spinal surgery. In some cases, immobilization is essential for your back to heal properly.

That's what the back brace does. The brace prevents major movements in the back area. These movements include flexion, extension, and rotation.

This helps prevent your back from reaching its full potential, preventing back pain and further injury.

If you are using a back brace to prevent movement, make sure you are purchasing the correct back brace. There are many different types of braces that provide more protection from movement.

improve your posture

Your spine should be in an upright position with your shoulders back, your chest up, and your core tucked in. But how many of us are sitting and standing in this position? Many of us stoop and bend our spines.

Not only can this lead to poor posture, but it can also lead to severe back pain. Poor posture can also lead to spinal weakness and even deformity and make you more prone to injury.

What is the best way to ensure healthy spine alignment? A back brace forces your spine into a straight position. When you find yourself starting to have postural problems, put on a harness.

prevent back pain

Back pain can affect many areas of our lives. It can make working, exercising, or even performing simple daily functions unbearable.

Back pain can range from mild to severe. Mild patients may experience back pain, but this is only a minor inconvenience. Others suffer from severe back pain, usually as a symptom of an injury or event.

People with various types of back pain will notice that certain movements and postures can exacerbate their back pain. As mentioned earlier, in order for your back to heal, your back must limit certain movements. This is where the rear brace comes in.

The back brace prevents unnecessary movement that could further damage your back. This helps to tone the spine and strengthen the back muscles. Your back can heal and your back pain will be lessened.Back braces also take support away from important areas of the back, such as the spine, discs, and vertebrae. This relieves pain by reducing the pressure on these areas to support your back.
they are easy to wear

While you think you might need a back support, you want to know how to wear it.

Luckily, they're easy to wear, and you can often wear them under clothing. That's because they're designed to be easily fastened and less noticeable under clothing.

But there are some best practices when choosing a back brace.

First, wear the correct size. You will need to take some measurements, such as your clothing size and back size.

You'll know you're the right size when the back support fully covers your lower back and tailbone. It also shouldn't be too loose or too tight.

They treat countless back ailments

While back braces are not a cure, they can definitely help manage the symptoms of countless different back conditions. These include:

kyphosis




ankylosing spondylitis

Osteoporosis

back muscle sprain

Spinal cord injury

Scoliosis

spinal tumor

spinal fracture

whipping

Spondylolisthesis
 Before trying bracing as a treatment, discuss your options with your doctor.
All back disorders are different and require varying degrees of treatment. There are also different types of back braces - one may benefit you more than another.

It's a holistic approach to treatment

Because of pain medication addiction, many pain sufferers are seeking holistic pain relief. If back pain is your problem, a back brace is an effective overall treatment option.

Straps don't just cover up pain.

They work by improving your posture, supporting your back, and strengthening your back muscles. This helps remove a lot of stress from the back, heals the back and spine and prevents pain completely.

A back brace can also prevent your back from getting worse. You'll be at less risk of injury, no more pain, and other back and spine conditions.

Help strengthen your core and back

Do you want to be better? Wearing a back brace provides countless strengthening benefits for your back and core.

Your core is the center of your body. Your core should be the area that supports your body, not your back. But a lot of people have a weak core, so the support falls on their backs. But this can lead to pain and even injury.

Back support forces the spine to straighten and the abdomen to tighten. This forces your abdominal muscles to accept the support you're putting on your back, helping to strengthen your abs.

Additionally, the back brace will help strengthen the back and spine by forcing the muscles to align.

For the best reinforcement, wear a fitness-specific harness. These are ideal to wear while exercising.
Share
View full details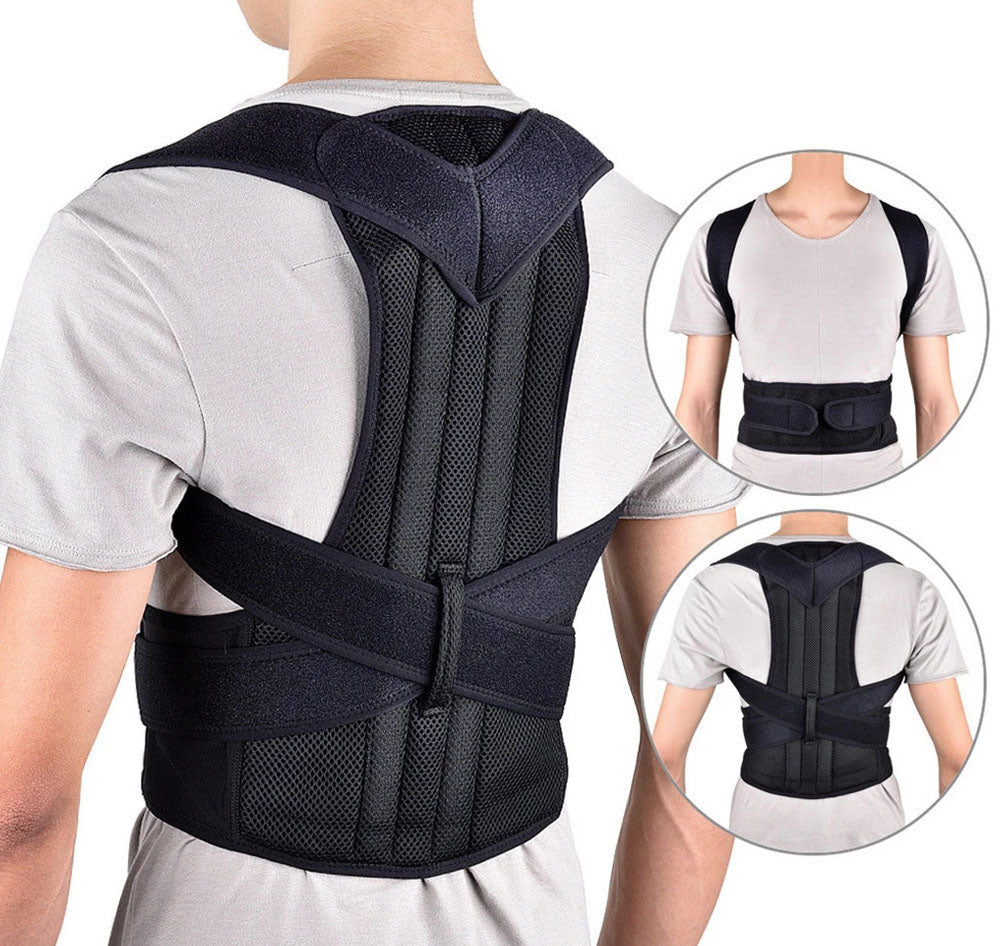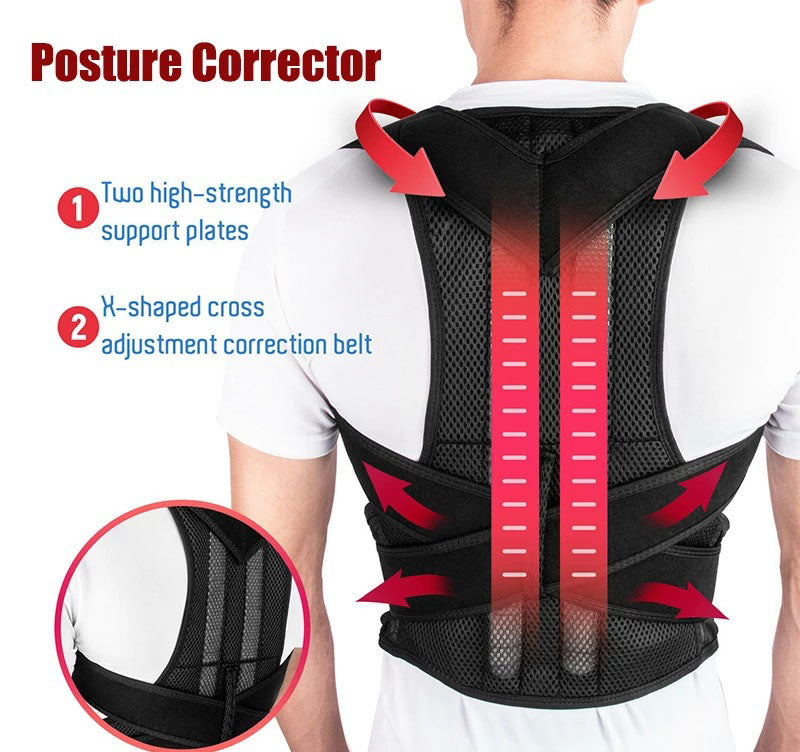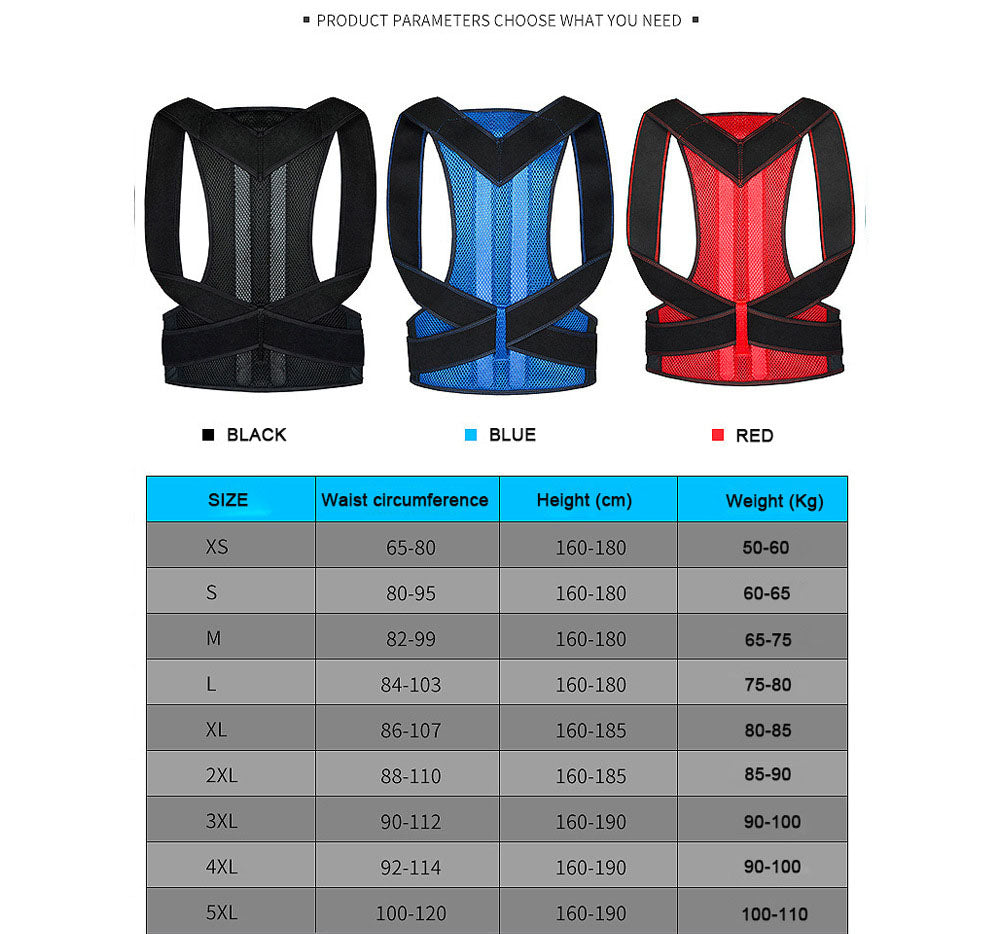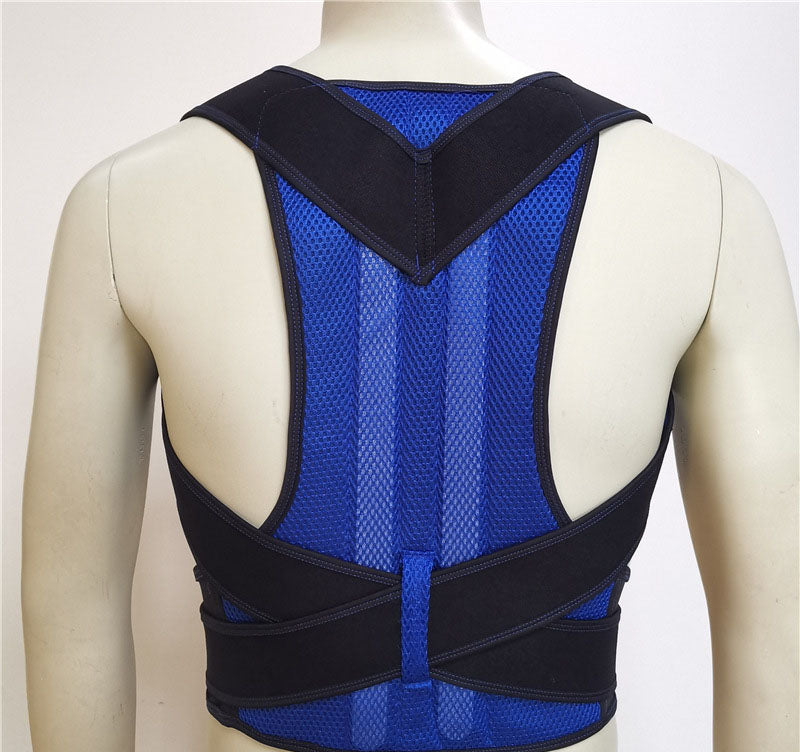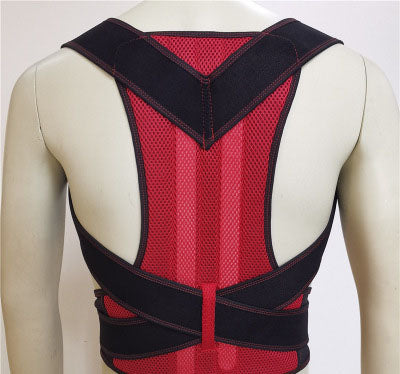 OUR PROMISE TO YOU!
Not 100% satisfied with the brace? No problem, we'll take it back and issue afull refund. No hidden charges.