Use the coupon code "happy" to get a $5 discount For Order Over $20
Regular price
$39.00 USD
Sale price
$30.99 USD
Unit price
per
Sale
Sold out
Or fastest
delivery Sunday October 08
Order within today
Shipping

Estimated delivery time:

United States: 3-5 working days
United Kingdom: 3-7 working days
South Africa: 6-12 working days
Canada: 5-12 working days
Ireland:6-12 working days
Australia: 5-11 working days
New Zealand: 4-9 working days

Rest of Europe: 4-11 working days
Albania, Austria, Belarus, Belgium, Bosnia, Bulgaria, Croatia, Czech Republic, Denmark, Estonia, Finland, France, Germany, Greece, Hungary, Iceland, Italy, Latvia, Lithuania, Luxembourg, Malta, Netherlands, Norway, Poland, Portugal, Romania,  Slovakia, Slovenia, Spain, Sweden, Switzerland, Ukraine

Asia: 6-12 working days
Hong Kong, Israel, Japan, South Korea, Thailand, Vietnam, Japan, Lebanon, Malaysia, Oman, Pakistan, Qatar, Saudi Arabia, Singapore, Taiwan, Turkey, United Arab Emirates

South/Central America: 6-12 working days
Chile, Colombia, Mexico


Please see checkout for shipping/delivery estimate. Easy Returns and Exchanges

Worldwide Express Air Shipping + Satisfaction Guaranteed!
Returns

We offer a 100% money-back guarantee. If you are not satisfied or your brace doesn't fit right, let us know and we will help you with our free returns and exchanges. We pay the return shipping. Your satisfaction is our top priority!
Clavicle fracture sling for treatment of clavicle fracture

This simple clavicle fracture brace is great for clavicle pain relief (find out what might be causing it) and postural support. The shoulder straps of the shoulder brace hold your shoulders in a retracted position, immobilizing the clavicle area as needed for a broken clavicle, separation of the clavicle (AKA, Acromioclavicular (AC) joint sprain/strain) or a broken sternum.
You can also use the collarbone immobilizer as a postural support, forcing you to sit up straight with your shoulders back. However, you might want to check out this posture corrector as it's easier to adjust while you're wearing it. It's important to note that while a collarbone brace and postural brace look similar, they function differently - learn more about collarbone and postural braces here.

Is this collarbone brace comfortable to wear?

Clavicle braces in all sizes are padded to make the broken collarbone sling more comfortable to wear. The felt material of the straps is covered with a breathable, tight-fitting fabric that is soft against the skin. Thanks to this mix of materials, the clavicle brace is very lightweight.
All of these comfort features become even more important when you consider that the recovery time for a clavicle fracture is usually around six to eight weeks for adults and three to six weeks for children. Depending on the severity of your injury, ask your doctor how often you should wear this brace and for how long.

Is this stand easy to put on?

You will be pleasantly surprised that you can easily use this collarbone strap even with a broken collarbone. However, you may need some help to get the shape just right. The sling wraps around your shoulders like a backpack, or you can wear it over your head like a t-shirt. The fit can be tightened or loosened by adjusting the length of the harness straps using the fasteners. However, you should have someone help you put on the stand and make the first adjustments.
Since the adjustment straps are in the back, you have to reach your arms behind you to pull the straps yourself - which can further damage your collarbone. Therefore, we recommend that someone assist you.

This multifunctional clavicle splint with protective pads is latex free.

How to use this brace to heal from a clavicle fracture

Fractures of the thin collarbone connecting the arm to the body are common, especially in children and young adults. That's because the collarbone doesn't fully harden until about age 20. Even babies can sometimes break their collarbone on their way through the birth canal! Therefore, our clavicle brackets are available in 2X small, extra small and small sizes for babies, toddlers and children.
A fall or bump on the shoulder is a common reason for this break. Thankfully, most clavicle fractures heal well with nonsurgical treatment.

Fractured collar treatment usually involves wearing an arm sling or collarbone brace to support the weight of the arm and relieve pain. Immobilization of the clavicle area is important to protect it from additional damage and to allow healing.

You should also ice the collarbone area regularly. This can reduce swelling and relieve pain if you are dealing with a broken collarbone. Once the swelling subsides, you may need some physical therapy to restore strength and range of motion in your shoulders and arms.

In some cases, such as if your fracture is displaced so that the bone is displaced, you may need surgery to hold the bone in place while it heals. After that, you may need to wear a sling or other type of collarbone immobilizer.

What other shoulder or collarbone injuries could be causing my pain?

The same forces that can cause a broken collarbone can also cause a shoulder separation, also known as an acromioclavicular (AC) joint sprain/strain. Because of this injury, the ligaments that hold the clavicle to the shoulder blade are either overstretched or, in more severe cases, torn.
AC Connector Separation

Your treatment for AC joint separation will begin with stopping aggravating activities, using ice packs by wearing shoulder therapy ice packs, and taking medication to address pain and swelling. Rest may also temporarily involve immobilizing your arm in a sling to relieve stress on the joint and promote healing. Eventually, physical therapy may be required. Most people return to normal within a few weeks.
If the pain persists or the tear is severe, surgery is needed to repair the burst shoulder. Then you'll want to wear some sort of post-op brace for shoulder surgery recovery.

sternum fracture

This versatile support can also be used as a brace for sternum fractures. This may be needed after a fracture of the sternum (sternum) in the center of the chest that connects the first seven ribs to the collarbone. As you might imagine, this is not an easy bone to break.
Fractures of the sternum usually occur in car accidents, where the chest hits the steering wheel or seat belt. Fractures of the sternum are often associated with other internal injuries that can be very serious, so it is important to rule out these traumatic injuries through a doctor's examination.

Treatment of sternum fractures focuses on reducing pain and limiting movement while taking care not to limit normal chest expansion. So you'll have to rest from aggravated activities and postures, use ice and pain relievers to deal with swelling and pain, and possibly wear a broken sternum brace like this.

bad posture

Putting a brace on your sternum to help you straighten your back can protect your sternum from additional damage. If posture is poor, trying to sit up straight can also help encourage deep breathing, which is important for preventing complications. You may also want to try these back strengthening exercises to help with your posture.
As mentioned, this also applies to the low profile postural stand. Posture-reminder straps keep your shoulders in place and keep you from getting lethargic. Since children (especially teens) often need such reminders, the fact that this support is provided in child sizes is great.

Frequently Asked Questions About This Clavicle Bracket

What conditions/injuries does this collarbone wrap treat? It can help with many sources of clavicle and shoulder pain, including a fractured clavicle, shoulder separation (AC joint separation), shoulder dislocation, or a fractured sternum.
How does it work? Cushioned shoulder straps hold the shoulders in a retracted (rolled back) position, immobilizing the collarbone area and preventing damaging movements. The chest brace also supports the shoulders, which can help relieve pain in addition to supporting this area. Wearing a demobilizer for clavicle fractures, sternum fractures, etc. can give the wound a chance to heal. A collarbone bandage can also be a good reminder not to relax.
When should I wear it? You should follow your doctor's instructions for use. Typically, doctors recommend wearing a brace for a clavicle fracture for about six to eight weeks. For children, this time frame may be even shorter. You may have to wear a collarbone protector both day and night, and then take it off for a shower.
How to put on a clavicle brace? Thread the unsecured strap through the triangular D-ring and secure with the fasteners. Slide your arms and shoulders into the straps like a backpack. You may need someone to help you get the right fit. The medical wrap should keep the shoulders in a comfortable rolled-back position. It shouldn't be too tight so as not to limit the loop.
Washing Instructions Close all fasteners and hand wash in warm water with mild soap. The stand should air dry. Do not use high heat to wash or dry the clavicle splint.
Share
View full details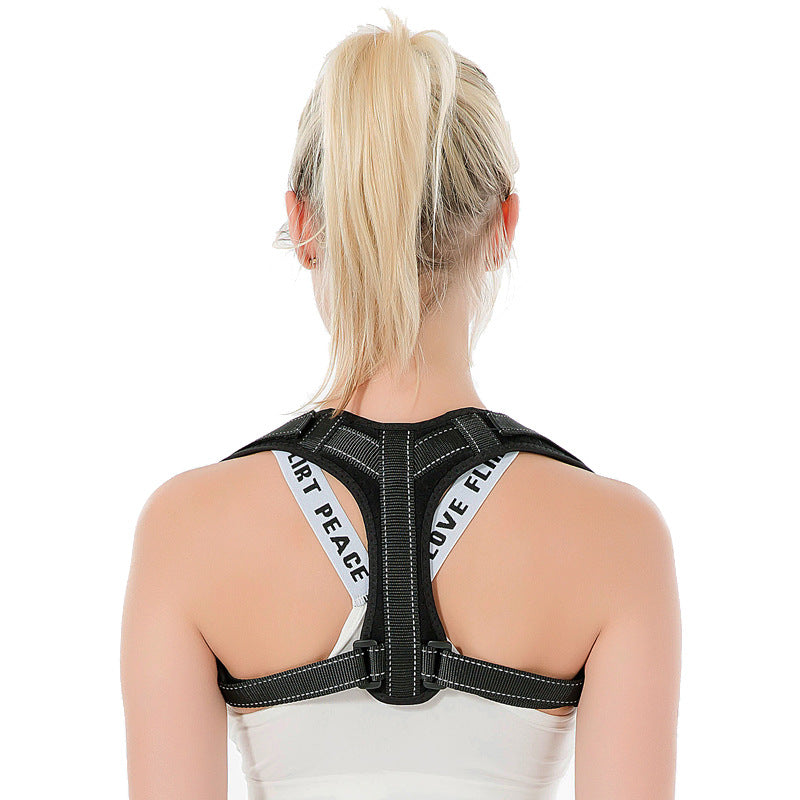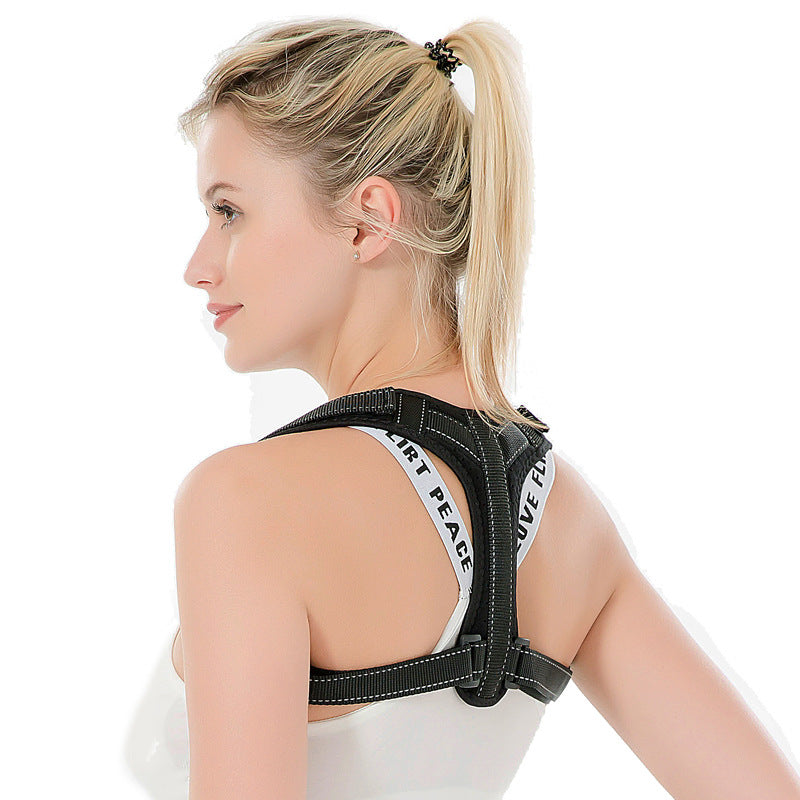 OUR PROMISE TO YOU!
Not 100% satisfied with the brace? No problem, we'll take it back and issue afull refund. No hidden charges.