Use the coupon code "happy" to get a $5 discount For Order Over $20
Regular price
$46.00 USD
Sale price
$52.00 USD
Unit price
per
Sale
Sold out
Or fastest
delivery Sunday October 08
Order within today
Shipping

Estimated delivery time:

United States: 3-5 working days
United Kingdom: 3-7 working days
South Africa: 6-12 working days
Canada: 5-12 working days
Ireland:6-12 working days
Australia: 5-11 working days
New Zealand: 4-9 working days

Rest of Europe: 4-11 working days
Albania, Austria, Belarus, Belgium, Bosnia, Bulgaria, Croatia, Czech Republic, Denmark, Estonia, Finland, France, Germany, Greece, Hungary, Iceland, Italy, Latvia, Lithuania, Luxembourg, Malta, Netherlands, Norway, Poland, Portugal, Romania,  Slovakia, Slovenia, Spain, Sweden, Switzerland, Ukraine

Asia: 6-12 working days
Hong Kong, Israel, Japan, South Korea, Thailand, Vietnam, Japan, Lebanon, Malaysia, Oman, Pakistan, Qatar, Saudi Arabia, Singapore, Taiwan, Turkey, United Arab Emirates

South/Central America: 6-12 working days
Chile, Colombia, Mexico


Please see checkout for shipping/delivery estimate. Easy Returns and Exchanges

Worldwide Express Air Shipping + Satisfaction Guaranteed!
Returns

We offer a 100% money-back guarantee. If you are not satisfied or your brace doesn't fit right, let us know and we will help you with our free returns and exchanges. We pay the return shipping. Your satisfaction is our top priority!
What is a Posture Corrector? Why use it?
If a person often suffers from bad posture such as a hunched back or a hunched neck for a long time, he can use a posture corrector to correct his poor posture.
Posture correctors are items made of leather, cotton, thermal cotton, and elastic materials that are used to correct a person's poor posture. Posture correctors have been clinically proven to improve a person's posture.

Posture correctors are designed for the elderly and those who sit in front of a computer for long periods of time. It's a quick and easy way for them to permanently correct bad posture.

Here are some examples of incorrect postures:

When sitting, standing, or walking, lean your shoulders and neck forward.




A lordosis is a condition in which the lower back (the backbone) curves forward to a great extent.

The head is raised too high or too low when walking.

Posture correctors can be used to permanently correct the bad postures described above.
Can Posture Correctors Help Keep Your Back Straight?

Naturally, posture correctors can help correct a crooked back and shoulders. They have been clinically proven to do so. However, choosing the right posture corrector is crucial to correcting your posture.
Who uses posture correctors?

Ladies, elderly women and men who sit in front of computers for long periods of time are the main users of posture correctors.
What are the benefits of posture correctors?

Posture correctors are simple to use and offer several health benefits. Here are some of the health benefits offered by posture correctors:
Convenience: They're especially useful for people who sit in front of the computer for long periods of time and don't have time to exercise.




It eliminates back pain: As more and more people sit in chairs in front of computers for official business, back pain and back stiffness are becoming more common.

Flexible and painless: Wearing a posture corrector at work is a great way to keep your back in the correct position throughout the day. When you keep your back in place throughout the day, back discomfort is reduced and your back becomes more flexible. If your back is more flexible and pain-free, you can do more activities.

It lifts your mood: Correct posture promotes concentration, reduces tension, and increases physical flexibility.

It reduces stress: when you do any activity with the correct posture or just stand with the correct posture, your body relaxes and the stress level decreases. If you maintain proper posture, the cortisol levels in your body will decrease.

You'll be more active: Only a healthy and strong body allows you to take on a lot of work. To live a healthy and active life, maintain proper posture.

It Improves Your Self-Esteem: This position helps reduce fear and anxiety, while also improving one's self-esteem.

You'll stay healthy even as you age: sore and crooked backs are telltale signs of old age. If you maintain proper posture from a young age, you will age more slowly and stay healthy even as you get older.

You will feel fresher: If you maintain the correct posture, your body will become healthier. If your body is strong and healthy, you will absorb more oxygen. If you consume more oxygen, you will feel more refreshed and energized throughout the day.
Now that you've seen the multiple health benefits of maintaining proper posture, I'm sure you'll all strive to do it throughout the day.
What to look for in a posture corrector?
You should choose a posture corrector that is gentle on your body and not rigid, as this will prevent your body from being forced into positions that can cause pain and distress. It is not advisable to rely solely on these devices, so they should be used in conjunction with a posture-enhancing exercise program.
Best Overall: The shoulder straps should provide support for the upper body and help avoid hunched over and incorrect posture.




Best for Full Back Support: Full back support is provided by some posture correctors, which hang over your shoulders like a backpack and attach to your midsection. It provides support for the upper and lower back of your body.

Sturdy shoulder support: This form of support usually supports your upper back and is a good option if you have a large chest. These correctors are gentle on the skin and can be worn under clothing.

Braces for temporary relief: While braces have their own set of benefits, they don't look unsightly on the outside and aren't suitable for all activities. However, there are specific garments with built-in posture correction; the only downside is that it can be expensive.
How long have you been wearing a posture corrector?
The time it takes to develop correct posture varies from person to person. Some posture correctors are designed to be worn for 10 minutes per day, while others are designed to be worn for 30 minutes or more per day. Over time, you can use them less as they strengthen your muscles and improve your alignment. You can wear them as long as you develop the necessary posture habits.
What you should know about wearing the ZSZBACE back support:

PROPER POSTURE IS HEALTHY AND SEXY FOR WOMEN AND MEN: Our posture corrector ensures alignment and stability. If you wear our posture corrector for some time, you will develop a muscle memory, which means that even without the posture corrector, you will stay straight and keep yourself upright. In comparison with the other posture correctors, which are very rigid and restrict the movement of the arms by doing
BACK POSTURE CORRECTOR: Posture brace for women & men , to prevent hunching, slouching, scoliosis or 'computer posture'. Push your shoulders back and align spine to enjoy your activities pain-FREE
GOOD POSTURE IS HEALTHY AND SEXY FOR MEN & WOMEN: Our Posture Corrector ensures alignment and stability. Wearing our back brace for some time develops muscle memory which means you'll keep & hold back straight even without the posture corrector device.
DISCREET BACK STRAIGHTENER.:Posture corrector for women made of breathable latex-free material, ULTRA comfortable and invisible under your clothes. It is the #1 discreet upper back posture corrector for home, the office and sports
INVISIBLE & UNDETECTABLE UNDER CLOTHES: No need to feel self-conscious about wearing our brace. Our adjustable design is discreet enough to wear under your shirt or blouse. You can wear it while at work, home or out and no one will know you have it on
Share
View full details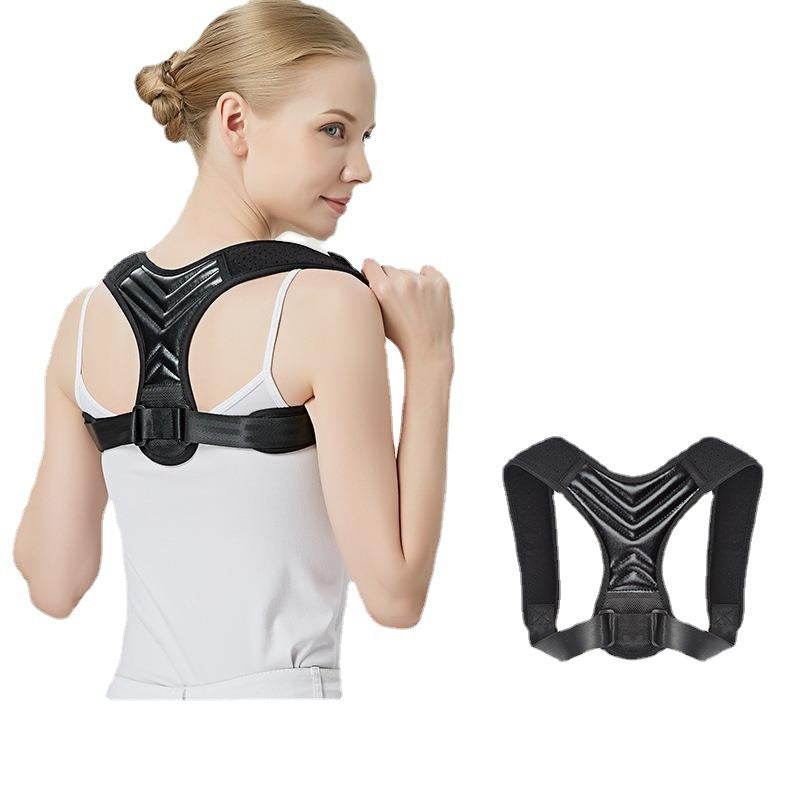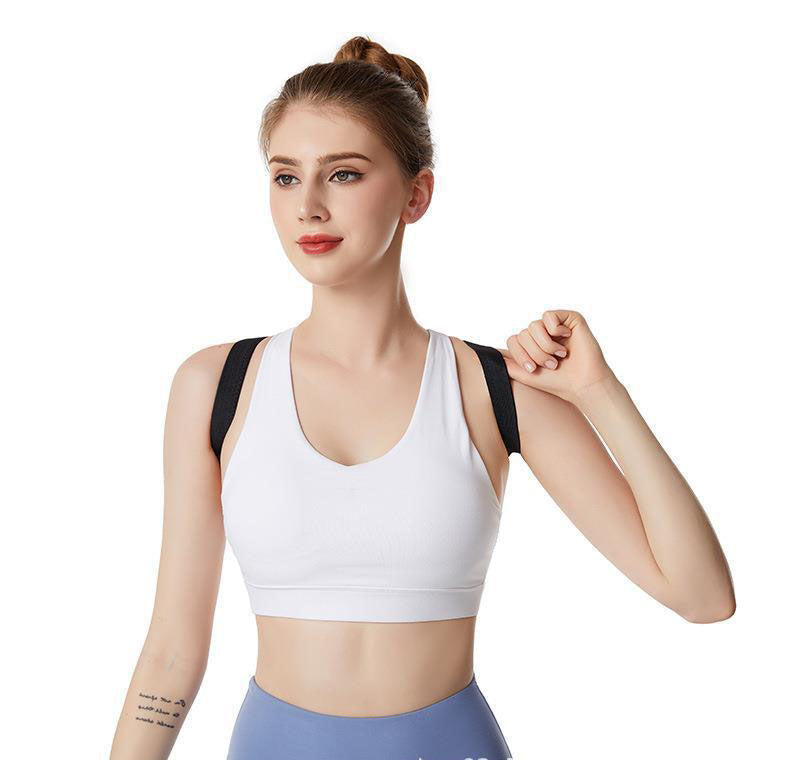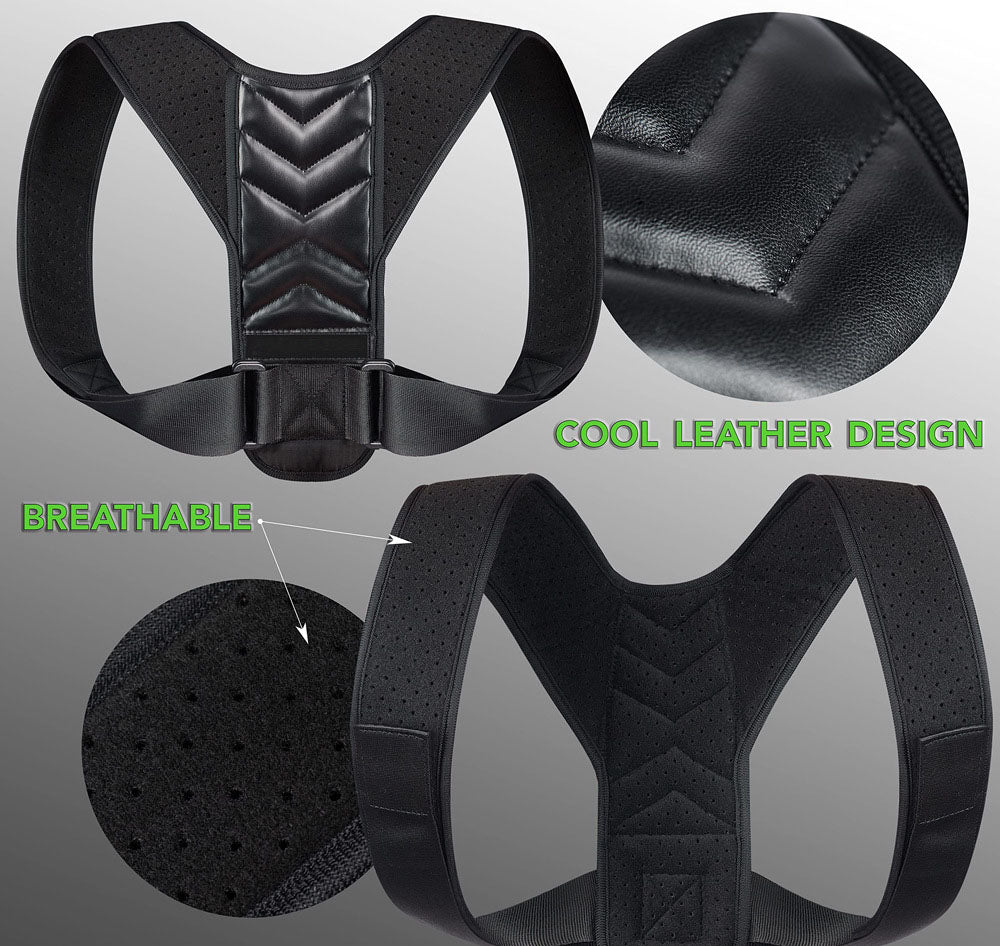 OUR PROMISE TO YOU!
Not 100% satisfied with the brace? No problem, we'll take it back and issue afull refund. No hidden charges.