Use the coupon code "happy" to get a $5 discount For Order Over $20
Self-warming knee pads, Knee warmers, Warm knee pads, Warmth therapy knee brace, Winter warm knee brace pain relief, for leisure and all kinds of sports - Unisex - 1 pair
Self-warming knee pads, Knee warmers, Warm knee pads, Warmth therapy knee brace, Winter warm knee brace pain relief, for leisure and all kinds of sports - Unisex - 1 pair
Regular price
$26.00 USD
Sale price
$15.99 USD
Unit price
per
Sale
Sold out
Or fastest
delivery Thursday December 07
Order within today
Shipping

Estimated delivery time:

United States: 3-5 working days
United Kingdom: 3-7 working days
South Africa: 6-12 working days
Canada: 5-12 working days
Ireland:6-12 working days
Australia: 5-11 working days
New Zealand: 4-9 working days

Rest of Europe: 4-11 working days
Albania, Austria, Belarus, Belgium, Bosnia, Bulgaria, Croatia, Czech Republic, Denmark, Estonia, Finland, France, Germany, Greece, Hungary, Iceland, Italy, Latvia, Lithuania, Luxembourg, Malta, Netherlands, Norway, Poland, Portugal, Romania,  Slovakia, Slovenia, Spain, Sweden, Switzerland, Ukraine

Asia: 6-12 working days
Hong Kong, Israel, Japan, South Korea, Thailand, Vietnam, Japan, Lebanon, Malaysia, Oman, Pakistan, Qatar, Saudi Arabia, Singapore, Taiwan, Turkey, United Arab Emirates

South/Central America: 6-12 working days
Chile, Colombia, Mexico


Please see checkout for shipping/delivery estimate. Easy Returns and Exchanges

Worldwide Express Air Shipping + Satisfaction Guaranteed!
Returns

We offer a 100% money-back guarantee. If you are not satisfied or your brace doesn't fit right, let us know and we will help you with our free returns and exchanges. We pay the return shipping. Your satisfaction is our top priority!
Don't let knee pain take over your life!
Get instant knee pain relief with the help of these Heat Warm Knee Brace! If you suffer from this pain for any reason, this handy cool medical find is for you.
Adaptive infrared hyperthermia technology

Self-heating and magnetic stand design

Stimulate the knee points.

Radically improves blood circulation in the knee area.

Effectively relax knees and joints!

Reduce physical fatigue, inflammation and pain.

Regulates the nervous system.

It even helps burn excess body fat in the process.

Easy-to-use soft self-adhesive material

Safe, comfortable and breathable

Lightweight and portable - easy to carry and use anytime, anywhere!

 Make a great gift for yourself or someone you care about.
Great for athletes and active lifestyle lovers
Strengthen knees and joints

Effectively protects the knee from further injury for those with previous knee injuries

 Prevents knee hyperextension during competition for those who enjoy volleyball, basketball, hockey, and even wrestling, kickboxing, and other contact sports

It is also the ideal equipment for those who like extreme sports such as BMX and skateboarding.
Great for elderly use or those dealing with joint pain
Keep your knees warm in cold weather/season

Alleviate or even prevent cold weather caused by

Ideal for those who are prone to knee pain due to old age, or those suffering from knee conditions such as arthritis, osteoarthritis, arthralgia and/or leg muscle pain.
Great for people with swollen knees and joints
Effectively promote blood circulation through acupressure

Thermotherapy relaxes and unclogs veins

Reduce inflammation and relieve swelling caused by joints
Knee pain is quick and easy with these reliable self-heating tourmaline knee braces! No need to look for anything expensive or time-consuming. This is the answer to your prayers!
【Premium Material】 Warm Knee Guard uses elastic, skin-friendly and soft polyester to create knee warmers that are comfortable and breathable to the touch when worn, and protect the knee from cold weather.

【Knee protector non-slip】 Our joint warmer has a certain elasticity and fit, increases the friction between knee support and knee, which makes the knee protector less slippery. Keep your knees warm.

【Knee warmer winter knee protector】 The thermal knee support keeps the knees warm and comfortable and offers sufficient heat protection for people with rheumatism, knee pain, joint pain and knee injuries. Soft, skin-friendly material that does not irritate the skin.

【Knee Pads Knee Warmer Windproof】 The knee protector from fits perfectly for outdoor, leisure, cycling, motorcycling, snowboarding, skiing, ice skating, snowmobiling, skiing, camping, hiking, climbing, hunting, running, yoga, horse riding, dancing, motorcross, ice skating, etc. It always offers enough warmth and security for the knees.
Characteristics:

1. Made of high quality material, which is safe and comfortable to wear.
2. With self-heating wormwood dot matrix materials, blood circulation is improved, metabolism is promoted, meridians are dredged and immunity is strengthened.
3. Can effectively help relieve physical local fatigue and pain, anti-inflammatory and analgesic, swelling.
4. It can also help protect your knees during daily activities and health care.
Purpose of use:

1. Apply directly to the knee.
2. Twice a day, approx. 1-2 hours each time (do not use while sleeping)
Share
View full details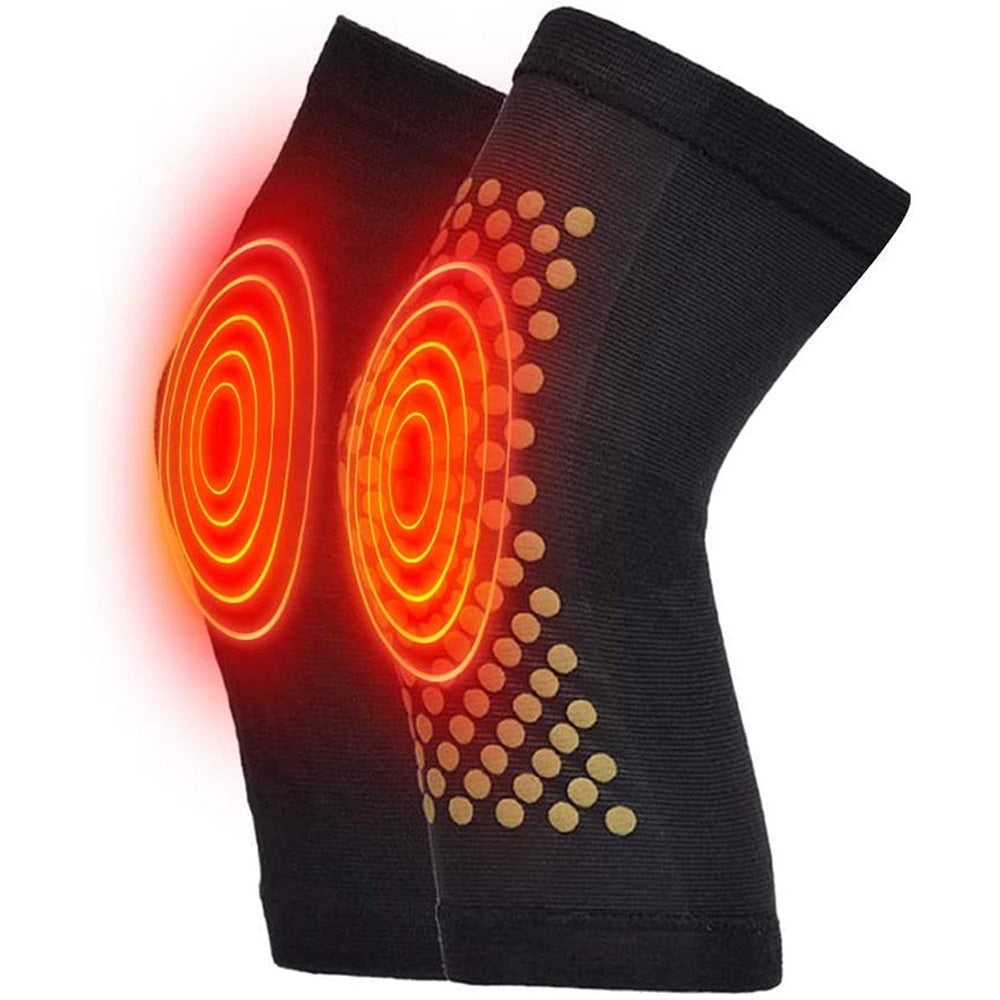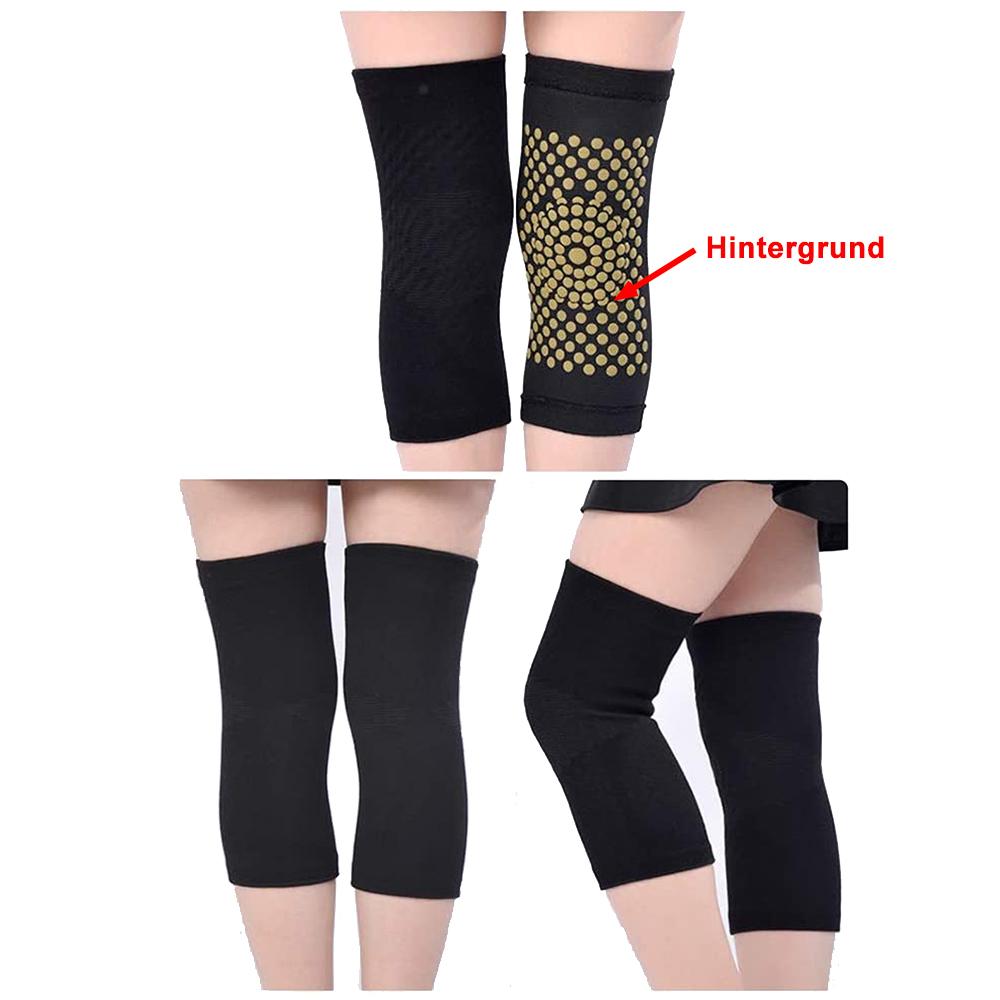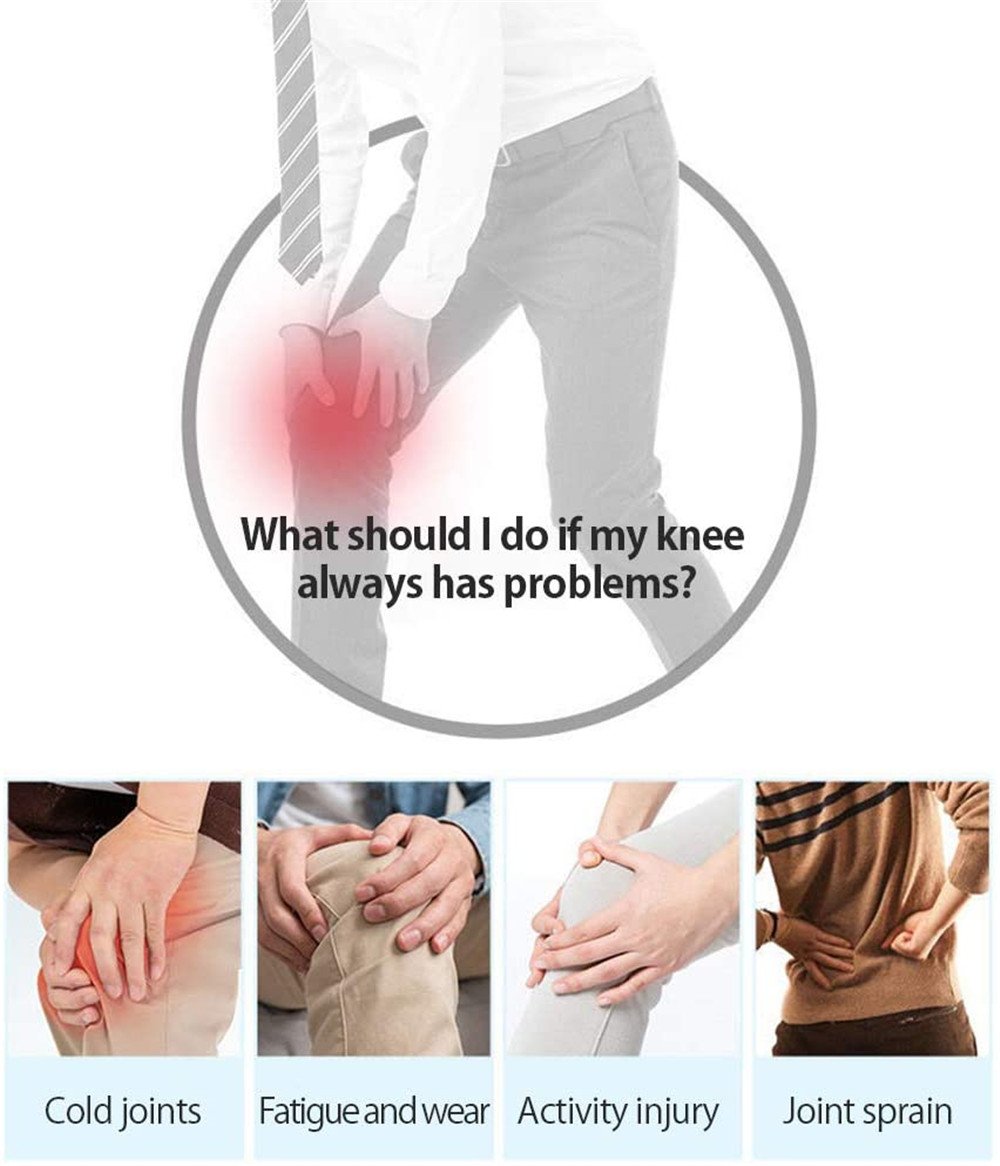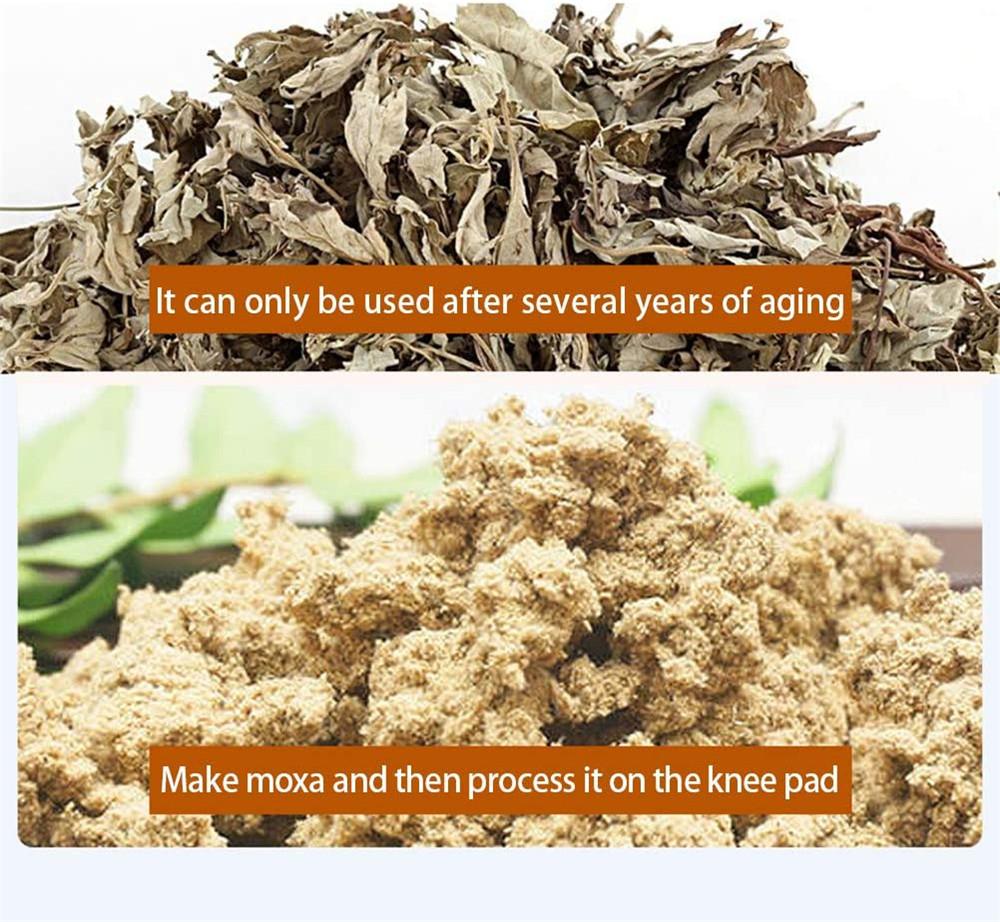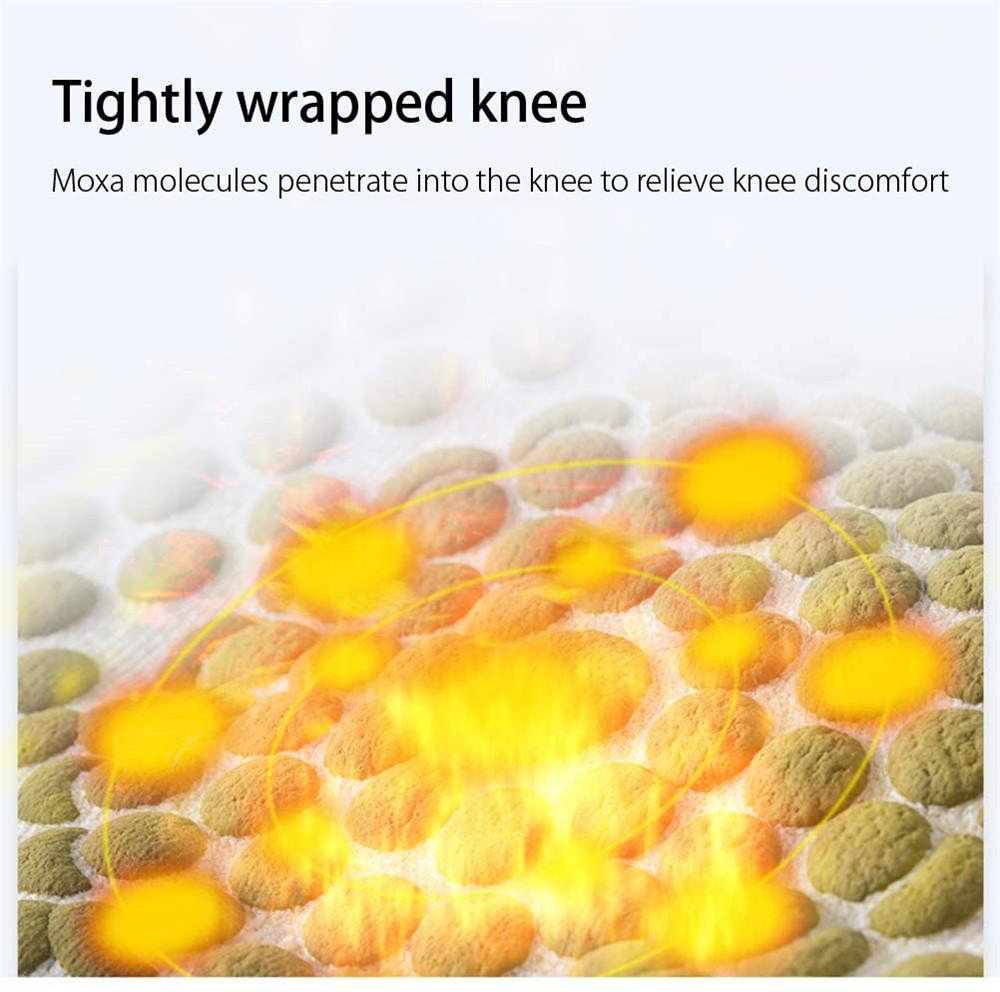 OUR PROMISE TO YOU!
Not 100% satisfied with the brace? No problem, we'll take it back and issue afull refund. No hidden charges.