Use the coupon code "happy" to get a $5 discount For Order Over $20
Regular price
Sale price
$31.00 USD
Unit price
per
Sale
Sold out
Or fastest
delivery Sunday October 08
Order within today
Shipping

Estimated delivery time:

United States: 3-5 working days
United Kingdom: 3-7 working days
South Africa: 6-12 working days
Canada: 5-12 working days
Ireland:6-12 working days
Australia: 5-11 working days
New Zealand: 4-9 working days

Rest of Europe: 4-11 working days
Albania, Austria, Belarus, Belgium, Bosnia, Bulgaria, Croatia, Czech Republic, Denmark, Estonia, Finland, France, Germany, Greece, Hungary, Iceland, Italy, Latvia, Lithuania, Luxembourg, Malta, Netherlands, Norway, Poland, Portugal, Romania,  Slovakia, Slovenia, Spain, Sweden, Switzerland, Ukraine

Asia: 6-12 working days
Hong Kong, Israel, Japan, South Korea, Thailand, Vietnam, Japan, Lebanon, Malaysia, Oman, Pakistan, Qatar, Saudi Arabia, Singapore, Taiwan, Turkey, United Arab Emirates

South/Central America: 6-12 working days
Chile, Colombia, Mexico


Please see checkout for shipping/delivery estimate. Easy Returns and Exchanges

Worldwide Express Air Shipping + Satisfaction Guaranteed!
Returns

We offer a 100% money-back guarantee. If you are not satisfied or your brace doesn't fit right, let us know and we will help you with our free returns and exchanges. We pay the return shipping. Your satisfaction is our top priority!
The 5 Top Rated Low Back Pain Features of This Belt
Simple, painless application and removal
Lumbar spine conditions and injuries can be extremely painful for even the slightest wrong move. This low back pain brace is designed with painless application in mind. Simply wrap the lumbar back support around the pain area and secure it in front. Plus, taking it off at the end of the day is just as easy! If you're dealing with severe lumbar pain, try the same pack application while putting it down.
Easily adjustable for personalized support

This lower back support features dual-pull elastic tension straps in the front to help increase or decrease the amount of compression and pressure you want. Simply pull the straps out and away from your body until you reach the amount of compression you want and hold. On top of that, there are four removable aluminum braces located on the back of the low back brace to help prevent any uncomfortable rolling or bunching throughout the day. Support braces flex to perfectly fit the shape of your lower back, providing the ultimate custom support for your lumbar spine.
Increase productivity and efficiency

Waist belts can support your lower back while you work, sit, walk, exercise, you name it! When you wear this Herniated Disc Back Brace, you are able to keep up with your daily activities while still managing your back pain or condition and preventing any further pain or injury. Don't let your back pain stop you from doing the things you love.
Made of comfortable and breathable material

If you wear a back support all day, you know how uncomfortable and warm it can get. This lower back support brace is designed for your comfort and all day use. The adjustable elastic material for support is durable enough for everyday activities such as walking, working or exercising. The back of this stand consists of a soft, breathable foam and cloth laminate that is very comfortable against the skin. With this lightweight pack you don't have to worry about sweating, you can wear it over or under your clothes, it's up to you!
Helps treat and manage various low back pain conditions

Lower back pain can be caused by many different conditions and injuries. Maybe you slept wrong, or maybe you've been dealing with chronic back pain for years. Either way, this lumbar harness has you covered when it comes to relieving current pain and preventing any further injury or pain. Use this lower back support in a variety of situations and injuries, such as:
General or chronic low back pain




herniated disc

Nerve compression or spinal stenosis

sciatica

Muscle strain, strain, or weakness

expansion disk

low back pain in early pregnancy

Spondylolisthesis

Degenerative Disc Disease

hip pain

back spasms
Is this lower back compression pack right for me?
If you are looking for adjustable pressure support that can help relieve, treat and manage your low back pain throughout the day, this waist harness is for you. Whether you're in the recovery process or just looking for extra support while exercising or working, a back support strap can provide you with a range of benefits. Compression helps reduce inflammation and relieve stress, while removable braces conform to your body for ultimate support. In addition, you can always adjust the amount of pressure placed on your back using the tension bands on the sides of the wrap to provide different levels of support during your recovery from lower back pain. Whether you're dealing with a lower back muscle strain or degenerative disc disease, you can use this support to find the best pain relief.
What is the best treatment for degenerative disc disease?

Lumbar disc degeneration is very painful because this is where your spine experiences the most movement and stress. If you're dealing with painful degenerative disc disease, it's likely to include low levels in your lower back, persistent chronic pain, and random episodes of more severe pain. Wearing a compression wrap, such as this lumbar brace, can help relieve pressure and pressure on the lumbosacral spine, giving the area a chance to heal and recover. It's also a cost-effective way to avoid expensive spine surgery.
Frequently Asked Questions about this Lumbar Support Brace

What diseases/injuries can a back pain brace treat? Use this support to help treat and manage low back pain, herniated discs, degenerative disc disease, hip pain, herniated discs, spondylosis, muscle strains, nervousness and back spasms.

Who can wear a back brace?

What should I wear?

Undo all seals and lay the stand flat on the floor to identify the top. There are openings at the top that allow you to remove the metal struts.

Place the brace behind your body, centered on your back, with the bottom of the brace at the widest point of your hips.

Fold the left side of the stent to the middle of the stomach.

Wrap around the right side, pulling firmly to secure the flap.

Repeat this process with a double-pull tension band to achieve the desired level of compression.

How do I know what size to buy? Using a soft/flexible tape measure, find the circumference around the hip in inches. Please refer to the size chart above to find your size.

When should I wear a lumbar support? Thanks to the lightweight, latex-free material, you can wear this brace 24/7 if your doctor recommends it. Thanks to its soft material, you can also sleep comfortably in this stand. It is recommended to speak with a medical professional before wearing a brace for an extended period of time.

How do I adjust this lower back support bracket? Grab the double-pull tension straps (located on the outside of the brace) and adjust them to make them tighter or looser, then reapply the closure.

What material is this lumbar belt? The front of the lower back support and tension band is made of elastic. The back panel is made of soft and breathable foam/cloth laminate with polyurethane foam and polyester fabric overlays. The removable stand is aluminum and all components of the stand are latex free.

Cleaning Instructions: To clean the stand, first, remove the stay and close all seals. Hand wash in warm water with mild soap. Do not use bleach. The stand should air dry. Do not use high heat for washing or drying.
Padded back panel provides ultimate comfort

Removable pillars help prevent any gatherings throughout the day

Treat and manage any mild to chronic low back pain
Share
View full details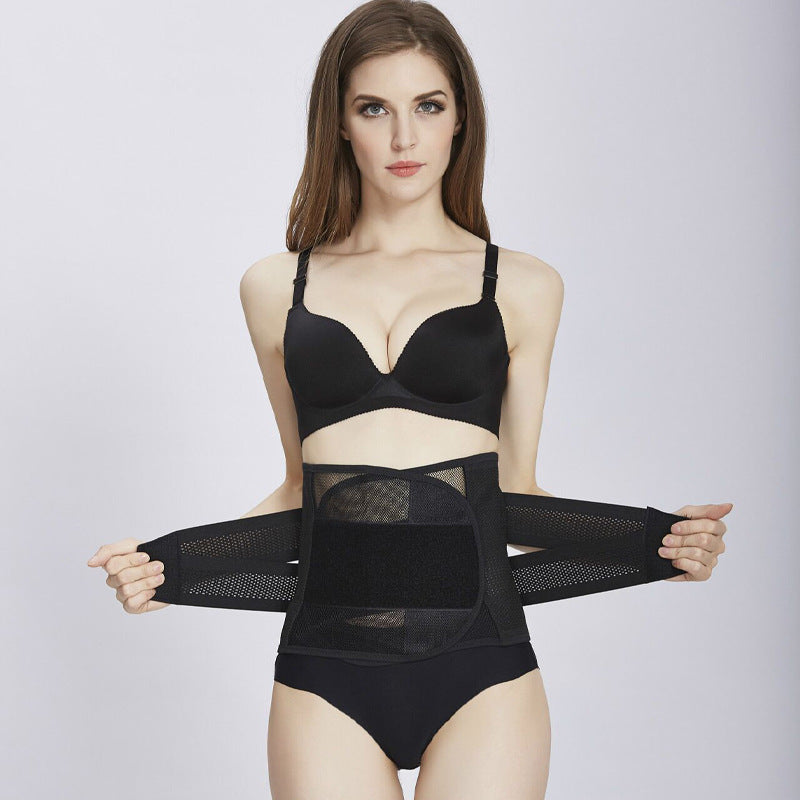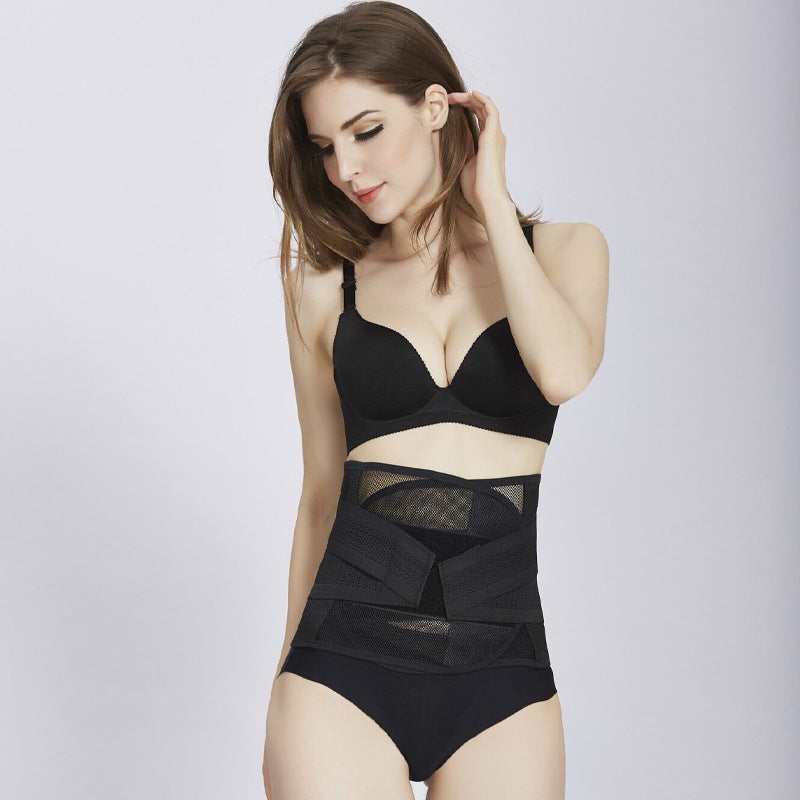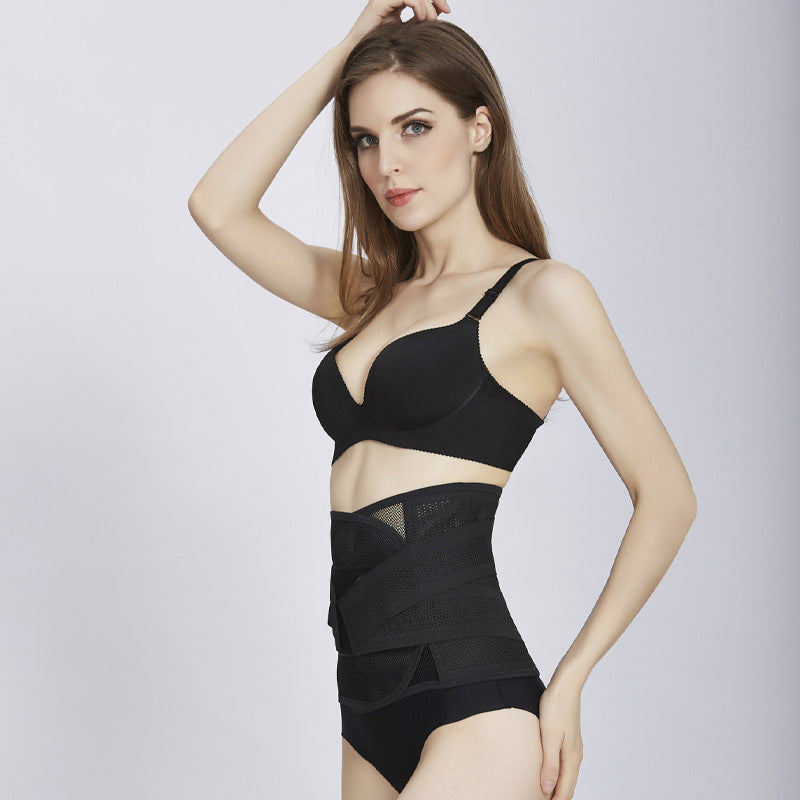 OUR PROMISE TO YOU!
Not 100% satisfied with the brace? No problem, we'll take it back and issue afull refund. No hidden charges.