Use the coupon code "happy" to get a $5 discount For Order Over $20
Regular price
Sale price
$48.00 USD
Unit price
per
Sale
Sold out
Or fastest
delivery Sunday October 08
Order within today
Shipping

Estimated delivery time:

United States: 3-5 working days
United Kingdom: 3-7 working days
South Africa: 6-12 working days
Canada: 5-12 working days
Ireland:6-12 working days
Australia: 5-11 working days
New Zealand: 4-9 working days

Rest of Europe: 4-11 working days
Albania, Austria, Belarus, Belgium, Bosnia, Bulgaria, Croatia, Czech Republic, Denmark, Estonia, Finland, France, Germany, Greece, Hungary, Iceland, Italy, Latvia, Lithuania, Luxembourg, Malta, Netherlands, Norway, Poland, Portugal, Romania,  Slovakia, Slovenia, Spain, Sweden, Switzerland, Ukraine

Asia: 6-12 working days
Hong Kong, Israel, Japan, South Korea, Thailand, Vietnam, Japan, Lebanon, Malaysia, Oman, Pakistan, Qatar, Saudi Arabia, Singapore, Taiwan, Turkey, United Arab Emirates

South/Central America: 6-12 working days
Chile, Colombia, Mexico


Please see checkout for shipping/delivery estimate. Easy Returns and Exchanges

Worldwide Express Air Shipping + Satisfaction Guaranteed!
Returns

We offer a 100% money-back guarantee. If you are not satisfied or your brace doesn't fit right, let us know and we will help you with our free returns and exchanges. We pay the return shipping. Your satisfaction is our top priority!
Features of the Best Abdominal or Stomach Support Band
Drape tummy care is comfortable and lightweight
This belly lift is made from lightweight materials to ensure you don't overheat or sweat while wearing the sling. It's comfortable enough that you can wear it all day, or even wear it under or over clothes depending on your preference or whatever is most comfortable. If you're looking for a slimmer belly wrap or a wrap that works out and burns fat, our Plus Size Belly Wrap is a great choice!
Extra-large girdle easily adjusts to your body shape

Dual tension straps on the front allow you to adjust the compression level of the stand. The shoulder straps are easy to adjust to your shape and size. Whether you're looking for maximum support or light support, you can adjust the corset to suit your needs.
Abdominal support belt plus size with optional foam inserts for extra support

This abdominal support features a removable foam pad for back support. This cushion helps provide extra support for your spine and is 8 inches wide for maximum coverage. The foam inserts also help prevent the stand from rolling or bunching up.
Abdominal sling uses fastening straps for maximum pressure

All straps are secured by fasteners, making it easy to modify the straps to be tighter or looser. You can adjust these straps at any time of the day, and the straps can also be easily applied without assistance.
I can wear this stomach brace to help...

Disc Injury/Problem?
It is not surprising that people who are morbidly obese experience more return problems or problems than others, due to the extra pressure placed on the spine as described above. But more specifically, many overweight men and women can have problems with their spinal joints/discs because of the high tension in these areas. This tension often leads to herniation, bulging, and degenerative discs.
Other back problems that plus-size individuals are more likely to develop are:

compression fracture




Osteoporosis

spinal stenosis

Rheumatoid Arthritis
Bad posture?
Obesity can also lead to poor posture, and it has many negative health effects that many people are unaware of.
Some of the negative health effects of incorrect posture include:

low energy level




Chronic neck, back and spine discomfort

hypoxia

heart problems

Migraine

Digestive problems
Fortunately, the level of compression this brace provides ensures that your body's center of gravity is aligned and straight - correcting your postural posture. Wondering how good your current posture is? Take our quiz to find out!
In addition to wearing this lumbar brace to help relieve your pain, try our Fat Posture Brace to help train your muscles quickly to stand in the right position.

pregnancy period?

Many pregnant women experience back pain at some point during pregnancy, especially in the lower back or pelvic area. Wearing maternity clothing can be an excellent option for reducing this pain and discomfort that women experience. This stand is a great option because its adjustable features and universal size allow you to loosen the belt as your baby grows.
After stomach surgery?

For those who qualify for bariatric surgery, there are many bariatric surgery options. After you've had a tummy tuck, liposuction, hysterectomy, or other similar procedures, the skin on your stomach is likely to sag. This brace can help patients during recovery and keep or hide excess skin as you work to get rid of it.
Wearing a harness harness like this one will greatly ease your discomfort. Whether you have chronic back pain or spinal problems, wearing a brace can help you get the relief you need. Looking for other similar fat back braces? Check out our wide selection of braces you can buy that are made for plus-size or larger.

Frequently Asked Questions about this Stomach Support Belly Band and Fat Belt

What Conditions Does This Abdominal Abdominal Brace Treat?

This brace helps support your bowels while also relieving tension in your back. If you're considered a heavy person, the extra weight you're carrying can take a toll on your back, leading to lower back pain or even injury.

How do I know which size to buy?

Using a soft tape measure, find the circumference of your body at the widest point in inches. This stand is universally sized to fit body circumferences from 42" to 60".

How to put on the stand?

Place the belly pad in front and place the pad under or above your belly. Wrap the strap around you and secure it to the front of the pad. Put your back behind you and center it in the middle of your lower back. Next, grab the sides of the back forward and secure them to the abdominal pad. Pull the elastic tension straps outward to increase the compression, then attach them to the back. Finally, foam inserts are optional and can be placed inside the back piece for added support and comfort.

What is the height of the belt?

This stand is 8 inches high all around for full coverage.

When can I wear this dress to help me lose weight?

Not only does this brace help you look slimmer, it also promotes weight loss. It supports your abs and helps you maintain posture, which has been shown to make you feel energized and more active.

What is this fat belt made of?

This gastric adhesive consists of a blend of polyester, nylon and spandex materials. The front pad is made of nylon, cotton and polyurethane materials. The removable insert is made of foam for ultimate comfort. The stand is made in the USA.

Can I wash my teeth?

Yes, first make sure everything is closed. Hand wash the belt with mild soap in warm water, then lay flat to air dry. Do not use high heat to wash and dry
Share
View full details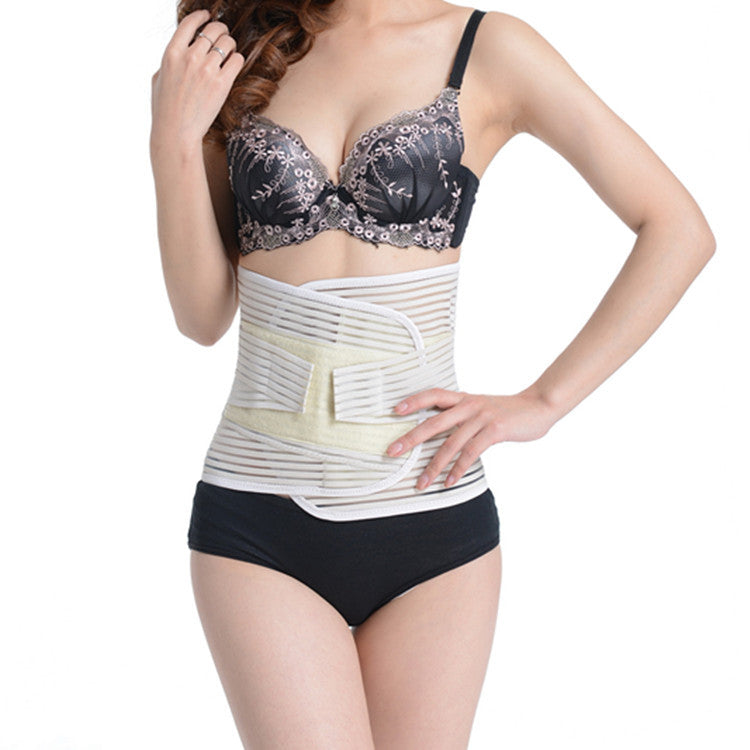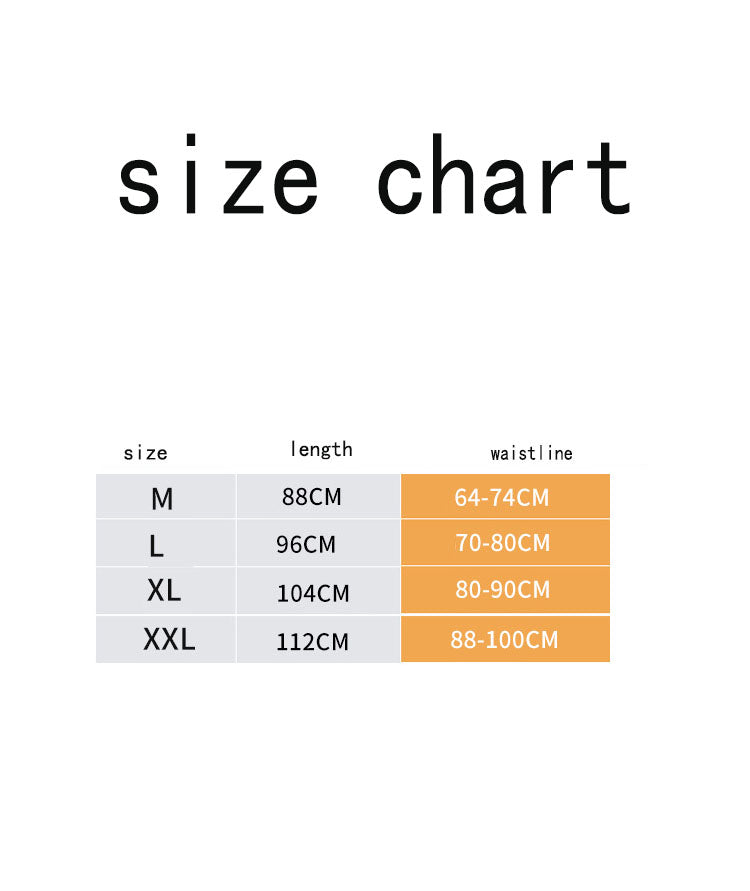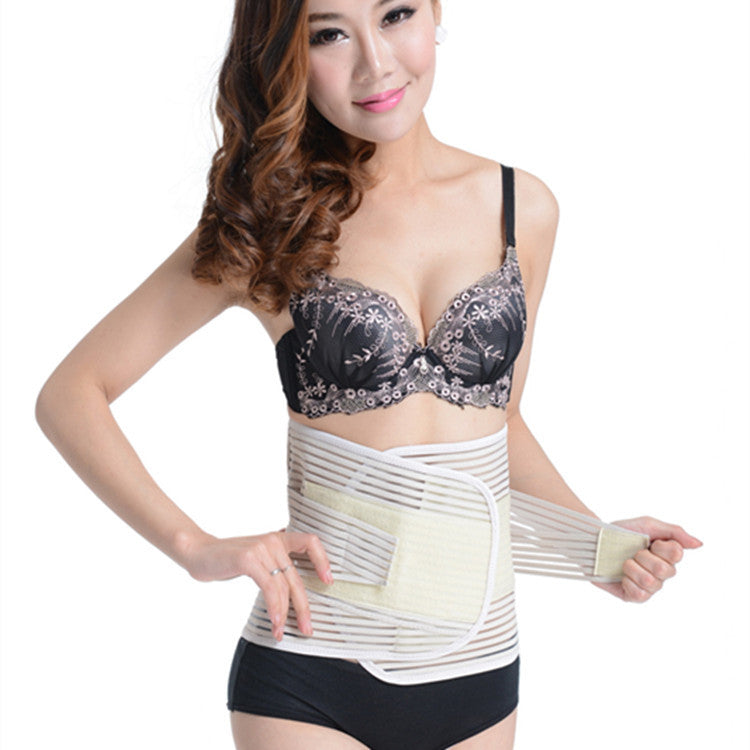 OUR PROMISE TO YOU!
Not 100% satisfied with the brace? No problem, we'll take it back and issue afull refund. No hidden charges.