Use the coupon code "happy" to get a $5 discount For Order Over $20
Regular price
$65.00 USD
Sale price
$49.99 USD
Unit price
per
Sale
Sold out
Or fastest
delivery Sunday October 08
Order within today
Shipping

Estimated delivery time:

United States: 3-5 working days
United Kingdom: 3-7 working days
South Africa: 6-12 working days
Canada: 5-12 working days
Ireland:6-12 working days
Australia: 5-11 working days
New Zealand: 4-9 working days

Rest of Europe: 4-11 working days
Albania, Austria, Belarus, Belgium, Bosnia, Bulgaria, Croatia, Czech Republic, Denmark, Estonia, Finland, France, Germany, Greece, Hungary, Iceland, Italy, Latvia, Lithuania, Luxembourg, Malta, Netherlands, Norway, Poland, Portugal, Romania,  Slovakia, Slovenia, Spain, Sweden, Switzerland, Ukraine

Asia: 6-12 working days
Hong Kong, Israel, Japan, South Korea, Thailand, Vietnam, Japan, Lebanon, Malaysia, Oman, Pakistan, Qatar, Saudi Arabia, Singapore, Taiwan, Turkey, United Arab Emirates

South/Central America: 6-12 working days
Chile, Colombia, Mexico


Please see checkout for shipping/delivery estimate. Easy Returns and Exchanges

Worldwide Express Air Shipping + Satisfaction Guaranteed!
Returns

We offer a 100% money-back guarantee. If you are not satisfied or your brace doesn't fit right, let us know and we will help you with our free returns and exchanges. We pay the return shipping. Your satisfaction is our top priority!
Will a posture brace fix my posture?
Posture braces really work and can help improve your posture. However, they do not permanently fix your posture. Posture corrector brackets are only a temporary solution. Posture braces really put you in a better posture and remind you to maintain a more upright posture. However, this is only temporary. The permanent solution to improving your posture is to actually use your muscles. We all have great postural muscles! They just didn't do their job. They need to retrain as they become weak from sitting, texting, etc. Do Posture Corrector Brackets Really Work?
I recommend that people wear postural braces temporarily. This is a great product to "feel" how your posture should be. However, prolonged use of postural supports can actually weaken the postural muscles, making your posture worse in the long run. It's like wearing a cast. When your muscles are in a cast, they get weaker/smaller from not using them. The same thing happens with years of postural bracing. Your muscles will stop working and stop working because the brace will do all the work.

The benefits of posture correctors

Posture braces do have some great benefits. The main benefit is that it instantly improves your posture. It also gives a "feel" of good posture. It's important for people to understand what good posture is and let them know how it feels. Temporarily worn posture braces are a great way to trigger your body to remember good posture. I recommend that people wear braces for short periods of time. Use the postural support for a quick 10-15 minute workout, then take it off. After removing the stand, try to remember how it feels and try to hold that position without the stand. This is the best way to use a postural brace. Short cycle. This will remind you to maintain a good upright posture and still allow your OWN muscles to work.
Benefits of Posture Brackets:

Improve upright posture

reduce tension

appearance

Reduce stress/fatigue

improve blood flow

Relieve neck/back pain

Improve shoulder mobility
Recommendations for when to wear a posture corrector

Week 1-2
I recommend initially wearing the postural brace for about 1-2 hours per day. This is to give your body a "feel" for good posture. Even when you're wearing the brace, try to be conscious about your posture. This will help you remember how it felt when you took it off. Remember to perform postural strengthening/stretching exercises with the brace off.
Week 3-4

I recommend reducing the time to only 30-45 minutes per day. At this point, you should think more about your posture every day. So you don't need to wear the brace for a long time. It is important to continue strengthening/stretching your muscles throughout the day to help fix your posture permanently.
Weeks 5-6

You shouldn't use the stand too much at this point. Your posture should improve, and you need to slowly start getting out of postural support. Only wear the brace regularly for 10-15 minutes, then try to hold that position without the brace. Continue strengthening/stretching to maintain your improved posture.
Advantages of ZSZBACE back support:

SAY HELLO TO A PAIN-FREE LIFE- The posture corrector aims to relieve chronic back pain and make long working or standing hours a breeze to get through. By aligning properly your posture, it takes pressure off of key areas, thus alleviating back, neck , shoulder and clavicle pain.
INNOVATIVE DESIGN- Our proprietary design is orthopedically created to correct your posture in the most comfortable way . Fully adjustable and breathable, you can easily wear it even under your clothes, and conquer your day in a pain-free fashion.
DEVELOP CORRECT POSTURE ON YOUR OWN & REGAIN CONFIDENCE- Start wearing our back straightener for 5-10 minutes per day and then raise the time to an hour or two at a time. After a while, you will notice you tall stander, look healthier and feel absolutely better- all on your own!
CREATED TO LAST- We cut no corners when it comes to quality. Our back brace features high-end durable stitching and it remains silky soft to the touch, breathable, without ever getting uncomfortable or irritating your skin like most other cheaper posture correctors do.
A LEGACY IN CUSTOMER SATISFACTION- ZSZBACE is built on a long history of customer satisfaction, and we would not have made it without you. That's why we want you to be 100% confident in your purchase and with each posture corrector you get a LIFETIME Warranty , no questions asked!
Share
View full details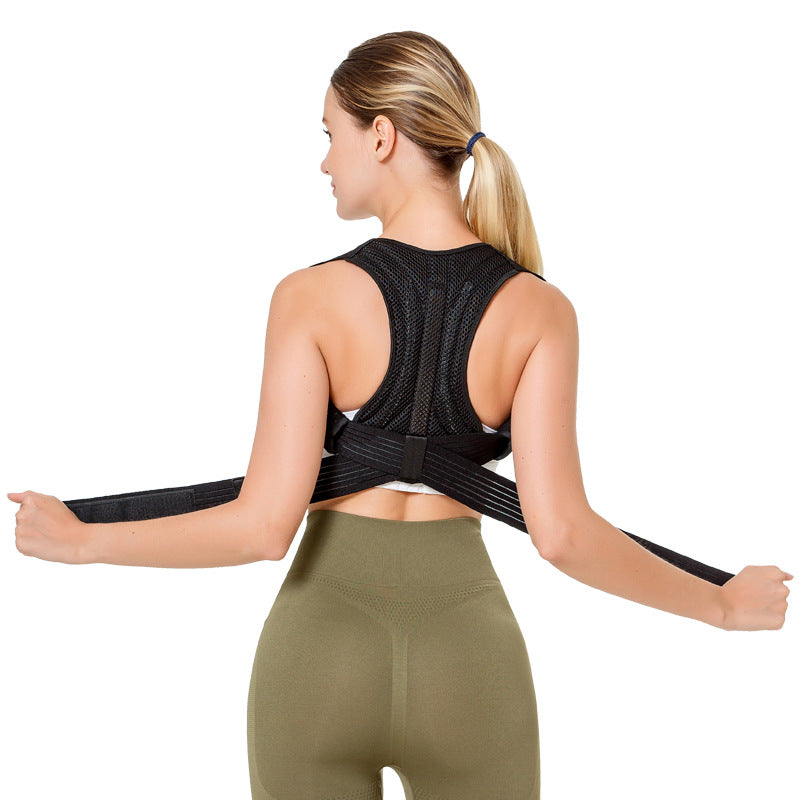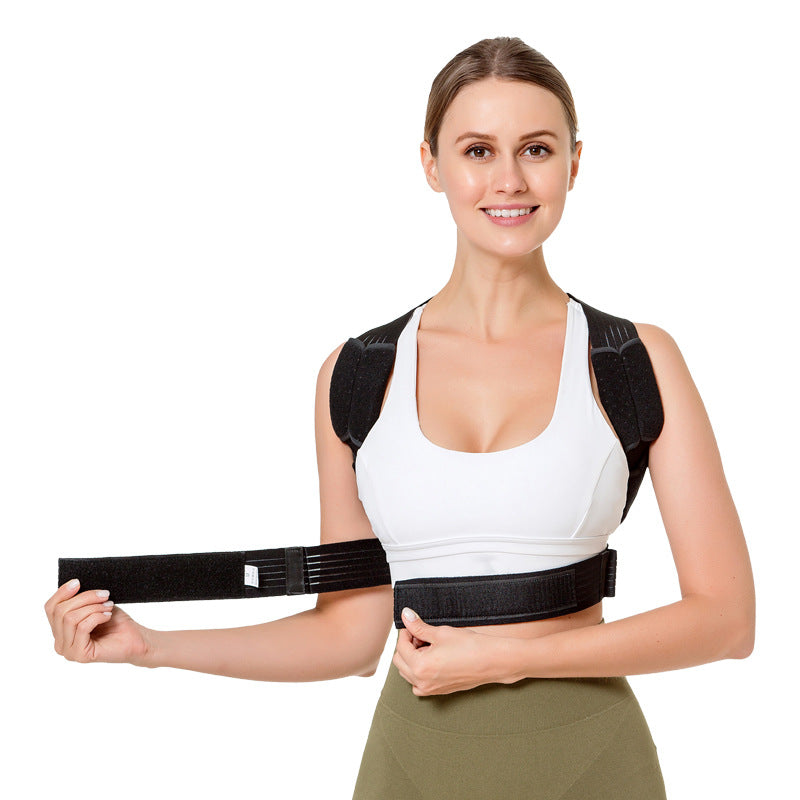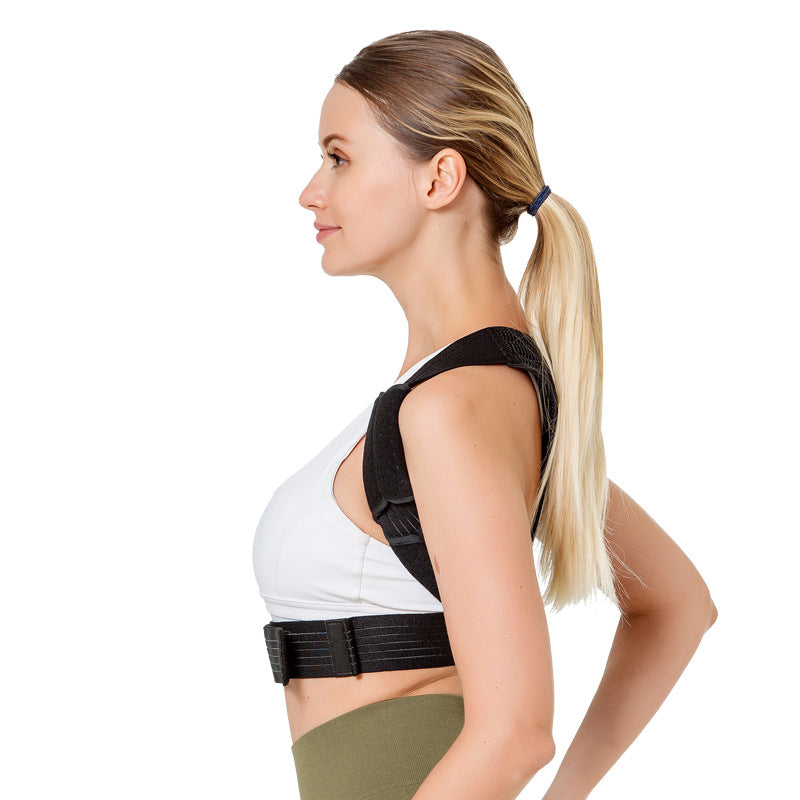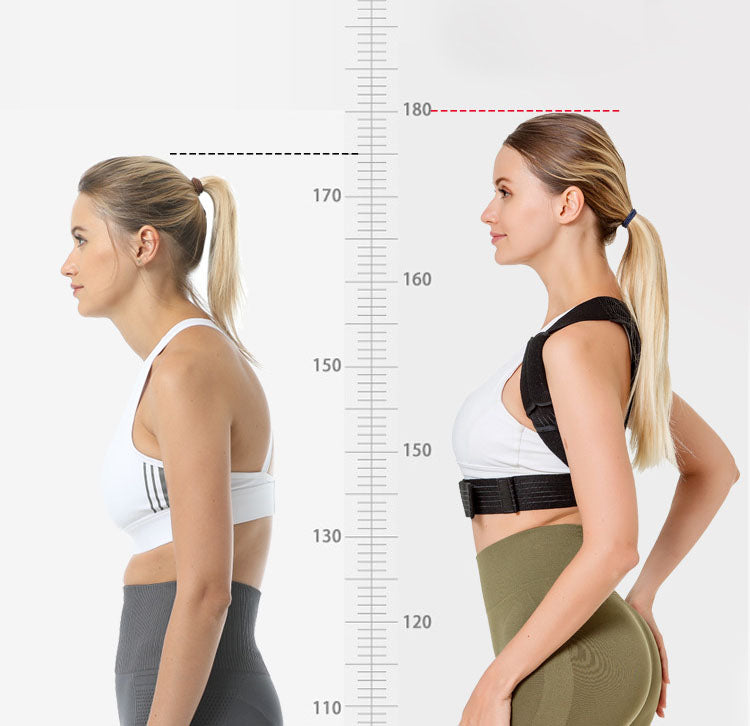 OUR PROMISE TO YOU!
Not 100% satisfied with the brace? No problem, we'll take it back and issue afull refund. No hidden charges.