Use the coupon code "happy" to get a $5 discount For Order Over $20
Regular price
Sale price
$69.00 USD
Unit price
per
Sale
Sold out
Or fastest
delivery Saturday September 30
Order within today
Shipping

Estimated delivery time:

United States: 3-5 working days
United Kingdom: 3-7 working days
South Africa: 6-12 working days
Canada: 5-12 working days
Ireland:6-12 working days
Australia: 5-11 working days
New Zealand: 4-9 working days

Rest of Europe: 4-11 working days
Albania, Austria, Belarus, Belgium, Bosnia, Bulgaria, Croatia, Czech Republic, Denmark, Estonia, Finland, France, Germany, Greece, Hungary, Iceland, Italy, Latvia, Lithuania, Luxembourg, Malta, Netherlands, Norway, Poland, Portugal, Romania,  Slovakia, Slovenia, Spain, Sweden, Switzerland, Ukraine

Asia: 6-12 working days
Hong Kong, Israel, Japan, South Korea, Thailand, Vietnam, Japan, Lebanon, Malaysia, Oman, Pakistan, Qatar, Saudi Arabia, Singapore, Taiwan, Turkey, United Arab Emirates

South/Central America: 6-12 working days
Chile, Colombia, Mexico


Please see checkout for shipping/delivery estimate. Easy Returns and Exchanges

Worldwide Express Air Shipping + Satisfaction Guaranteed!
Returns

We offer a 100% money-back guarantee. If you are not satisfied or your brace doesn't fit right, let us know and we will help you with our free returns and exchanges. We pay the return shipping. Your satisfaction is our top priority!
Targeted Back Pain Relief: Neoprene Foam Pressure and Compression Pads for Lower Back Support
Whether it's an injury, spinal surgery, or chronic disease, back pain isn't fun. Your back muscles are used continuously for many activities, including exercising, walking, sitting, standing, sleeping, and more. Back pain can have a major impact on your quality of life and ability to function normally throughout the day.
The large surface area of ​​your lower back and surrounding muscles can be difficult to treat unless you have the proper materials. Fortunately, this pressure pad can cover most of your lower back.

Wearing a neoprene pad on the back brace helps provide better stability and puts more pressure on the painful area. Depending on your injury, providing additional pressure and pressure improves blood flow and stimulates tissue repair for comfortable and quick back pain relief.

Combined with back support, this padded neoprene pad helps:

Improve bad posture




stabilize your back




Provides pressure relief to painful areas




Improve comfort



4 Reasons Why People Love This Soft, Padded Back Pad for Sciatica and Lumbar Support

Easy to apply and remove
The application process for this neoprene foam pressure pad support is very simple. A back support, such as a lumbar support, is necessary for the pressure pad to function properly. Once you have purchased and obtained the low back support, locate the top of the back support by laying it flat and identifying the pocket openings.
Once you find the top, place the pressure pad in the pocket. Once inserted, center the back support on the lower back. Pull the left side firmly across the middle of the abdomen. Pull tight, fold the right side and secure. Repeat to attach double-pull tension straps and adjust as needed.

Neoprene material

Made of soft, warm, padded neoprene material that promotes circulation and compression for fast recovery!
Low profile, flexible fit

The flexible fabric keeps you moving and active during all-day wear and comfortable all night long while you sleep. It's a very low profile pressure pad, which means it's not bulky and can be worn under clothing if desired.
Frequently Asked Questions about this Neoprene Back Pad

What conditions/injuries can this harness padded support treat? Use in conjunction with a back brace to help relieve sciatica, spinal stenosis, chronic to severe low back and hip pain caused by stiffness, muscle aches, spondylolisthesis, spondylolisthesis, tense nerves, slips or herniated discs, lateral spine Bends, spasms, etc.

How does it work? Increased pressure and pressure can help improve blood flow to the injured area and stimulate tissue repair for comfortable, fast back pain relief.




When should I wear it? Due to its lightweight fit, you can wear this pressure pad and back brace 24/7 if recommended by your doctor. Be sure to speak with a medical professional before wearing any brace for an extended period of time.




what does it do? Latex-free neoprene.




How tall is this padded back pad? The black and grey padded waist pad measures 11.5" at the top, 9" at the bottom and 7.5" high and fits most back supports with open pockets or slots.




Washing Instructions: Hand wash in warm water with mild soap. Lay flat to air dry completely before reapplying.




Colour: Black.
Share
View full details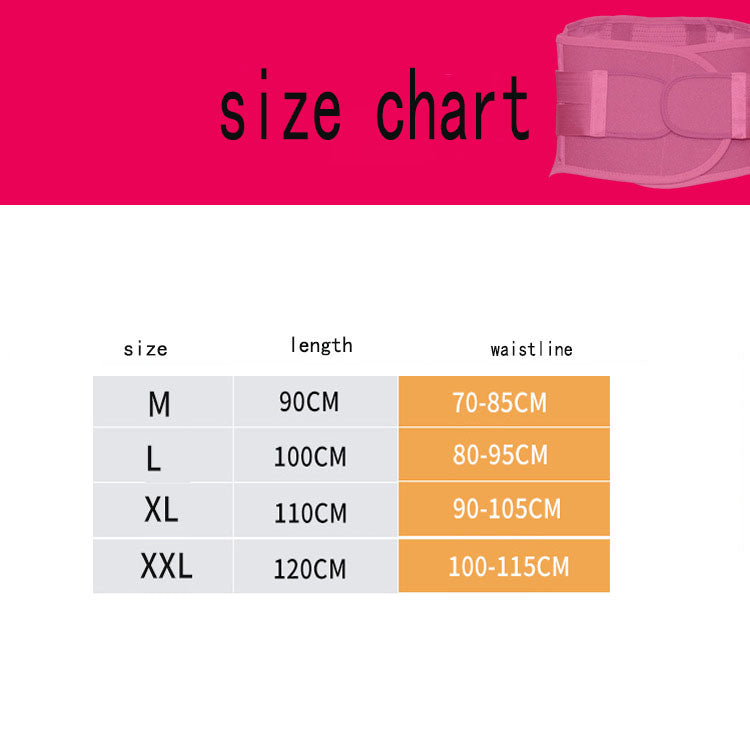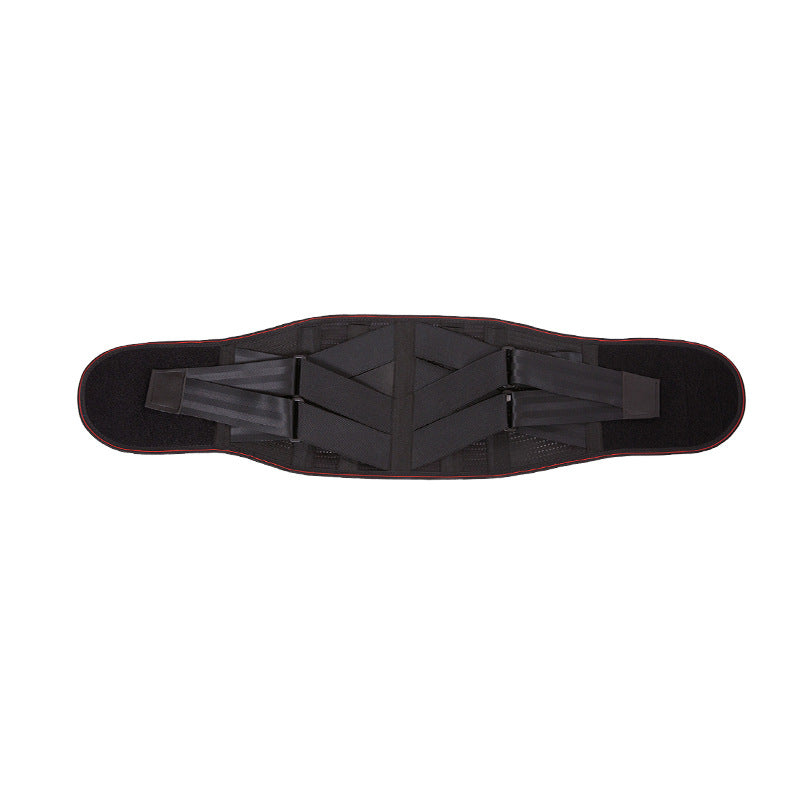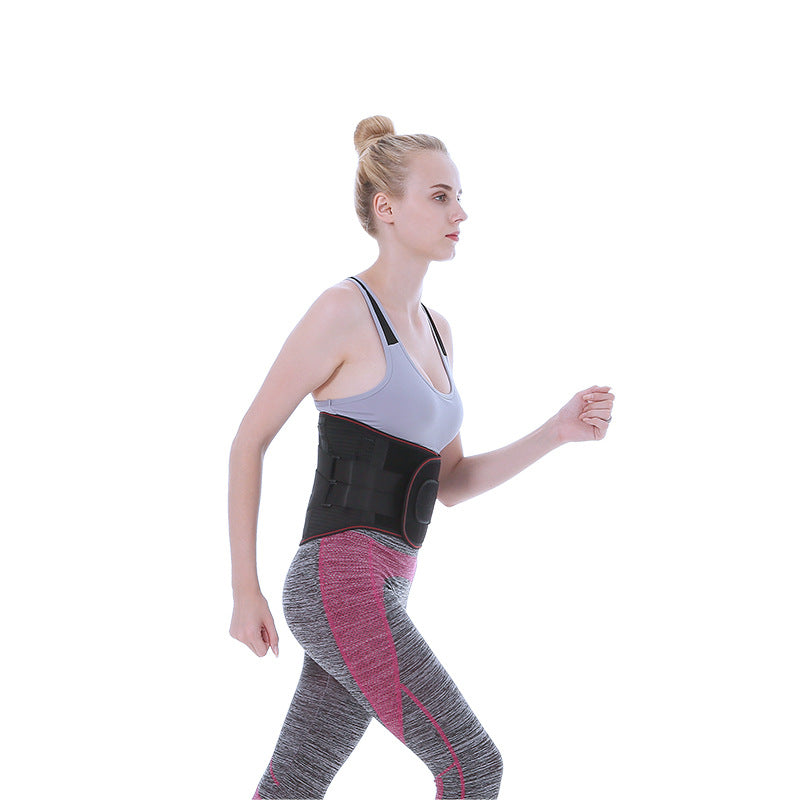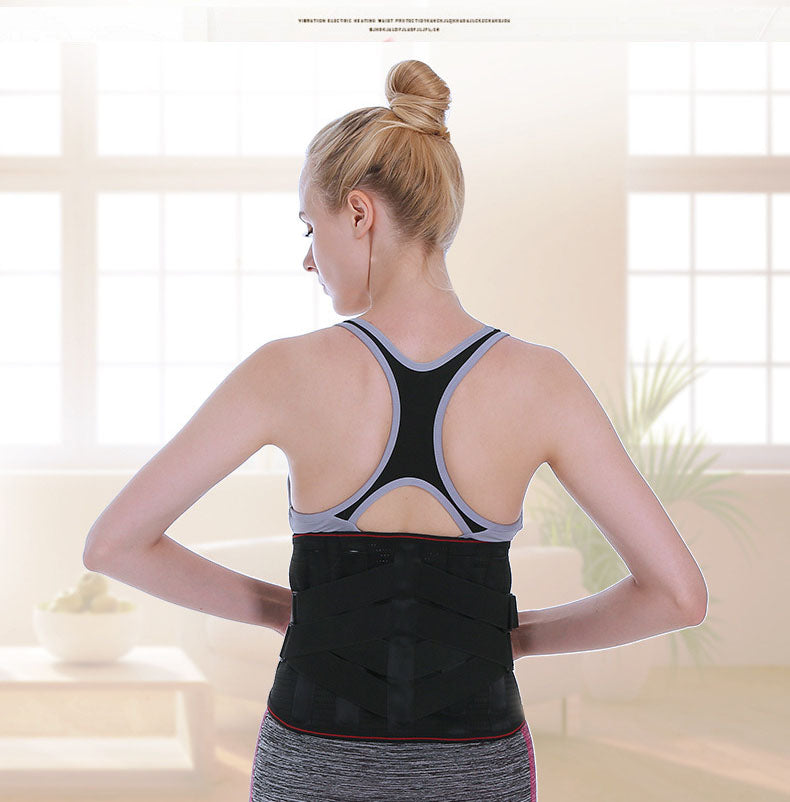 OUR PROMISE TO YOU!
Not 100% satisfied with the brace? No problem, we'll take it back and issue afull refund. No hidden charges.