Use the coupon code "happy" to get a $5 discount For Order Over $20
Regular price
Sale price
$60.00 USD
Unit price
per
Sale
Sold out
Or fastest
delivery Sunday October 08
Order within today
Shipping

Estimated delivery time:

United States: 3-5 working days
United Kingdom: 3-7 working days
South Africa: 6-12 working days
Canada: 5-12 working days
Ireland:6-12 working days
Australia: 5-11 working days
New Zealand: 4-9 working days

Rest of Europe: 4-11 working days
Albania, Austria, Belarus, Belgium, Bosnia, Bulgaria, Croatia, Czech Republic, Denmark, Estonia, Finland, France, Germany, Greece, Hungary, Iceland, Italy, Latvia, Lithuania, Luxembourg, Malta, Netherlands, Norway, Poland, Portugal, Romania,  Slovakia, Slovenia, Spain, Sweden, Switzerland, Ukraine

Asia: 6-12 working days
Hong Kong, Israel, Japan, South Korea, Thailand, Vietnam, Japan, Lebanon, Malaysia, Oman, Pakistan, Qatar, Saudi Arabia, Singapore, Taiwan, Turkey, United Arab Emirates

South/Central America: 6-12 working days
Chile, Colombia, Mexico


Please see checkout for shipping/delivery estimate. Easy Returns and Exchanges

Worldwide Express Air Shipping + Satisfaction Guaranteed!
Returns

We offer a 100% money-back guarantee. If you are not satisfied or your brace doesn't fit right, let us know and we will help you with our free returns and exchanges. We pay the return shipping. Your satisfaction is our top priority!
Benefits of this Waist Trim belts:
back support
More benefits of waist trimming belts Health professionals and chiropractors instruct patients with back and spinal trauma to wear waist trimmers and compression bandages.

This provides support for the back and is ideal for correcting posture.

For those unfortunate enough to have poor posture and back pain at the end of the day, compressions offer you the physical therapy part of your recovery.

Wearing a waist trimmer does benefit.

If you have problems with your lower back, a waist trimmer provides extra support if you need to sit up straight and take the pressure off your back.


slimming effect
Waist trimmers are like a new age corset, allowing you to have a slimmer waist while wearing them.

In fact, it did not reduce the raised area in the middle area.

Diet reminder
A waist trimmer is a good reminder that you need to eat better and exercise properly.

You need to push yourself more for natural weight loss, because waist trimmers won't let you shed those inches and pounds effortlessly.

When your lower back is compressed, it's another reminder that instead of eating a lot, it's better to switch to a salad or watch your diet and hit the gym after the workday.

Isn't this a good thing?

Waist trimmers give you the pressure of motivation to achieve your fitness goals.

Can be worn anytime, anywhere
Another benefit of a waist trimmer is that you can wear it anytime, anywhere.

You can wear it under your clothes while working, sitting in front of the computer, or going to the grocery store.

The waist trimmer's waistband is made of non-porous synthetic neoprene. Its main purpose is to collect sweat so you can make it work whenever you want.

reduce belly fat
Lose Belly Fat We all know that belly fat doesn't go away so quickly.

It's actually really hard to get rid of it in your belly. Wearing a waist trimmer is a great tool for reducing belly size with the help of proper exercise.

As mentioned, you can wear it anytime, anywhere. You can also use it during exercise.

improve posture
Waist trimming belt improves posture To look good, you need to have a good body posture.

Having an amazing body posture increases confidence, personality and outlook on life.

Wearing a waist trimmer can go a long way in correcting your body posture, as it tightens your abs and forces you to stand up straight.

The belt provides you with extra support as you work out.

boost your self-confidence
One of the biggest benefits of wearing a waist trimmer is that it really boosts your self-confidence. If you are short, having a good posture will make you look tall.

It inspires you to work harder and get motivated to eat healthy, mindfully, and do lots of exercise.

Advantages of ZSZBACE Waist Trimmer:
☀DESIGN OF stomach TRIMMER BELT: Wide enough to cover the stomach area and stay put during exercise; Thick enough to produce the heat and burn the fat, hook&loop closure to make sure that the belt is fastened tightly around the abs. Our stomach trimmer belt has a good amount of hook&loop to make people of many different sizes able to wear this trimmer belt easily.A spandex belt provides more cinching ability for this trainer.
☀BACK SUPPORT:The body shaper belt is very stretchy in the right places and provides tons of support on your sides and back. Provides instant abdominal compression and lumbar support.If you have lower back issues,our waist trainers,like a compression binder around the waist to offer lumbar support, help relieve pain and improve posture. Reduces risk of Injury; Keep muscles warm, Improve posture, Stabilize spine. Provides support that helps prevent a herniated disc, Lumber muscle strain, Back pain.
☀FUNCTION WORKOUT SHAPEWEAR CORSETS:Our weight loss waist trainer also smooths your post baby stomach flab,Ideal for providing compression and support for after pregnancy,postpartum recovery or c section surgery,Excellent choice as a postpartum belly wrap because it provides a firm support to your waist and flattens your stomach with an easily adjustable waist trimmer band,and can be used during work, daily outfit, workout, fitness or sauna.
Share
View full details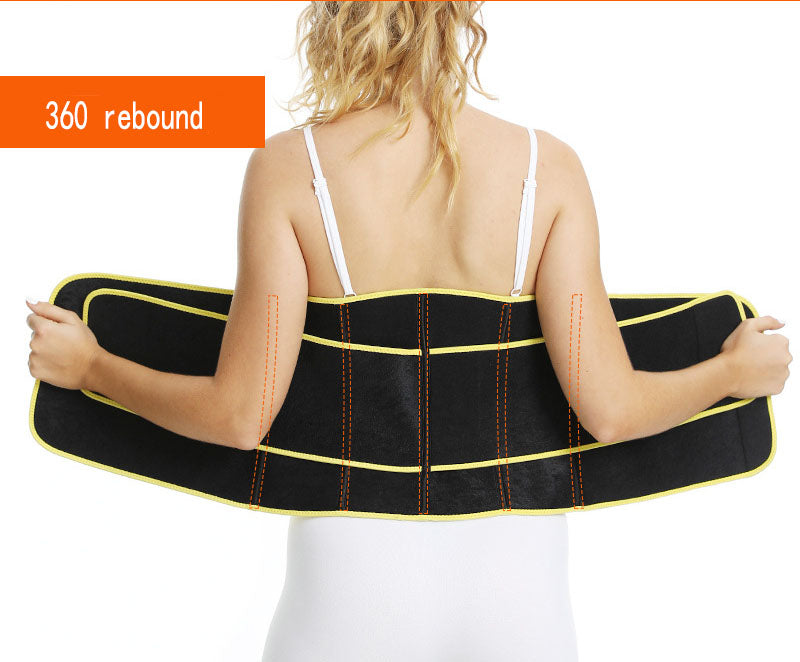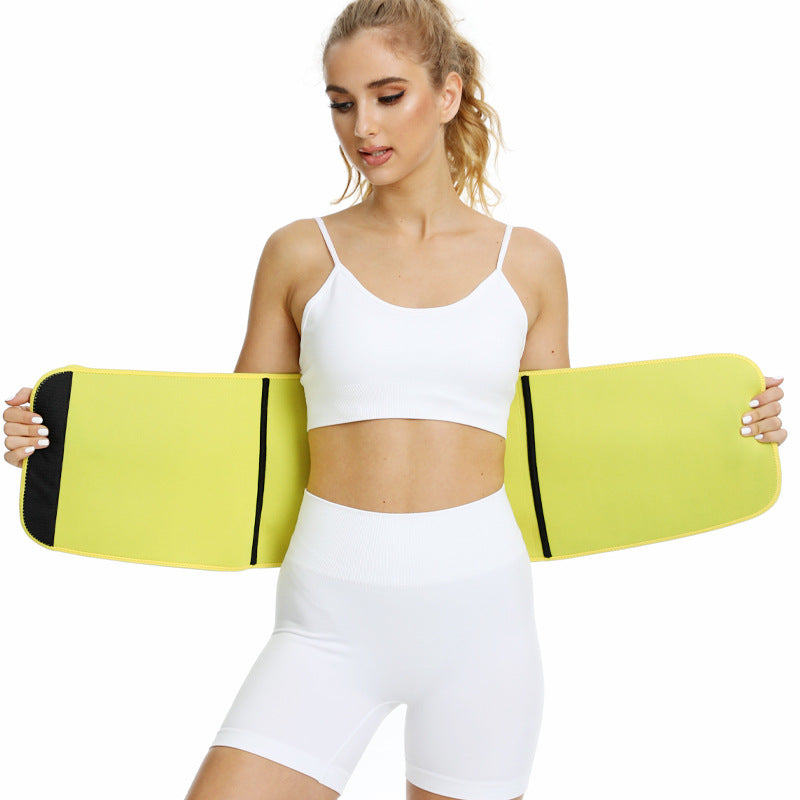 OUR PROMISE TO YOU!
Not 100% satisfied with the brace? No problem, we'll take it back and issue afull refund. No hidden charges.