Use the coupon code "happy" to get a $5 discount For Order Over $20
Regular price
$17.99 USD
Sale price
$17.99 USD
Unit price
per
Sale
Sold out
Or fastest
delivery Saturday September 30
Order within today
Shipping

Estimated delivery time:

United States: 3-5 working days
United Kingdom: 3-7 working days
South Africa: 6-12 working days
Canada: 5-12 working days
Ireland:6-12 working days
Australia: 5-11 working days
New Zealand: 4-9 working days

Rest of Europe: 4-11 working days
Albania, Austria, Belarus, Belgium, Bosnia, Bulgaria, Croatia, Czech Republic, Denmark, Estonia, Finland, France, Germany, Greece, Hungary, Iceland, Italy, Latvia, Lithuania, Luxembourg, Malta, Netherlands, Norway, Poland, Portugal, Romania,  Slovakia, Slovenia, Spain, Sweden, Switzerland, Ukraine

Asia: 6-12 working days
Hong Kong, Israel, Japan, South Korea, Thailand, Vietnam, Japan, Lebanon, Malaysia, Oman, Pakistan, Qatar, Saudi Arabia, Singapore, Taiwan, Turkey, United Arab Emirates

South/Central America: 6-12 working days
Chile, Colombia, Mexico


Please see checkout for shipping/delivery estimate. Easy Returns and Exchanges

Worldwide Express Air Shipping + Satisfaction Guaranteed!
Returns

We offer a 100% money-back guarantee. If you are not satisfied or your brace doesn't fit right, let us know and we will help you with our free returns and exchanges. We pay the return shipping. Your satisfaction is our top priority!
When you don't need a belt
We also cringe when we see people wearing their belts doing crunches or bicep curls. As fitness enthusiasts, we don't want anyone to use a belt unless they need to.

Therefore, you should not buy one of the world's greatest weightlifting belts from us in the following situations:

You can't squat or deadlift
Of course, there are some other weightlifting belts that may be beneficial for weightlifting. Bread and butter? Squats and deadlifts. Serious lifters looking to add kilos to their main lift will benefit from a belt. If you're exercising with machine weights for a long time, you don't need a weight belt.

Even athletes who train bodyweight exercises or dumbbell exercises won't find much benefit from belts. The belt should only be used when moving a lot of weight on the bar. Squats, deadlifts, presses, etc.

Perfect form and heavyweight
There's a reason you see some of the biggest, worst guys in the gym using belts. Why? They are moving heavy objects in near-perfect form. If the form isn't perfect, they get hurt.

These types of people need a belt to overcome plateaus and smash personal records. Belts do nothing to heal bad form. In fact, you can add more weight with a belt. Extra weight in bad shape is never a good idea. Belts can even reinforce this bad form. Therefore, you should avoid the belt until you are consistently moving heavy weights with good form.

Proper stabilization
Part of the main problem some people have with weight belts is core stability. If you've never lifted weights without a belt, your core muscles are probably much weaker than the surrounding area.

So you won't be able to lift nearly the same amount of weight when you take off the seat belt. It's a foolproof injury tip. Instead, avoid using a belt when learning how to lift weights. Once you've maximized your novice's benefits, adding a belt might be a good idea.

Old wounds and blood pressure
Last but not least, belts should be avoided by people with hernias or high blood pressure. Weightlifting belts can significantly exacerbate these problems and even exacerbate old nagging injuries.


When Weightlifting Belts Are a Good Idea
Now we're going to talk about the good stuff. There's a reason why many bodybuilders use weightlifting belts with every workout. Why? Because they offer great benefits to intermediate and advanced lifters.

In fact, most people don't do some heavy barbell squats without a belt. In short, once you have enough weight on the bar, you need a belt to move it safely.

Here are some other reasons why lifting straps are a good idea:

Injury Prevention
Lifting straps can help prevent serious injuries, especially orthopedic injuries, when you are under heavy loads. Make no mistake. When you move 80% or more of your reps while squatting or deadlifting, a belt allows you to use ideal form while avoiding injury.

In fact, many would argue that a belt is necessary for someone who can squat or deadlift 2x or more of their body weight. The legs respond better to training and grow faster than the abs and lower back. Therefore, the belt can compensate for any imbalance between leg strength and core strength.

More weight
Why are weightlifting belts so popular? Because they let you lift more weight! Well-trained athletes often find that their maximum weight increases by 5-15% after one to two weeks of training with the belt. This adds a lot of weight.

For an 80kg person who squats twice his body weight, a 15% increase in his squat is equivalent to an increase of 24kg in one rep. Just a week's worth of fitness accessories and that's a huge improvement.

However, there is a caveat. Unless you're an intermediate-to-advanced lifter, you're probably using a belt to limit your gains until the right time. Be patient, young grasshopper. Don't covet your gains!

Break through the plateau
Natural trainees who stay on a certain plateau will always benefit from incorporating a weightlifting belt into their workouts. There's no quicker way to topple a rep's max PR than with a few workouts on the belt.

Not only does the belt actually make you stronger, but you'll mentally believe you can lift weights. Belts help break down mental plateaus just as much as physical ones.

Improved biomechanics
The study concluded that the belt ensures ideal biomechanics during squats and deadlifts. Weightlifting belts force you to lift more with your legs than your back. This is ideal since your legs adapt to heavy stimulation faster than any other muscle group.

Belts improve biomechanics by reducing spinal extension, spinal curvature, and to a lesser extent lateral flexion.

Reduce spinal pressure
When wearing a belt, the intra-abdominal pressure in your body can increase by more than 40%. In doing so, compression of the entire lower back disc can be reduced by up to 50%. This will greatly reduce the stress on your lower back.

But it's not all because of the belt. The belt doesn't actually support your spine. The belt actually supports your abs. The increased abdominal pressure is what supports the spine when you move heavy objects. It's your body's response to the belt, and it provides benefits for your back and main lifts.

Who Can Benefit From a Weight Lifting Belt?

Lifting belts increase intra-abdominal pressure. Increasing pressure to your core through our workout will make you feel safer and increase core stability giving you much more power lifting heavy weights. If a lifter is squatting heavy or pulling big, a belt will increase performance on those lifts.

Main Features:

-Auto-Locking Roller Buckle
-Double Stitching Construction
-Lightweight and Ultra Durable

5 Star Experience

Built tough for your workouts, our high performance weightlifting belt is durable, offers extreme support, effective and fully portable, will last many years of usage and give you the results you want. We're so confident that you'll absolutely love our lifting belts that if somehow you aren't 100% satisfied, just contact us and we'll take them back for a full refund!
Share
View full details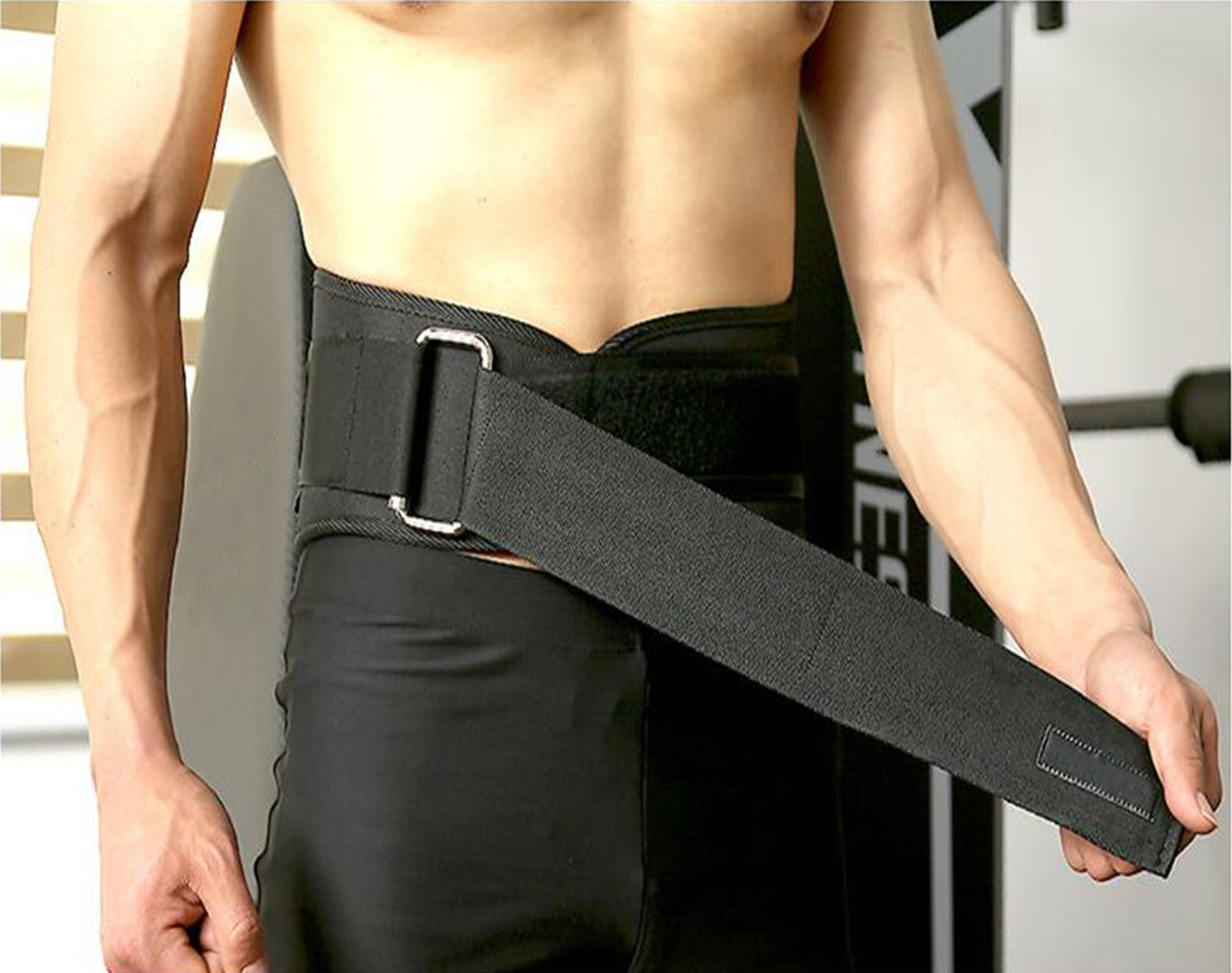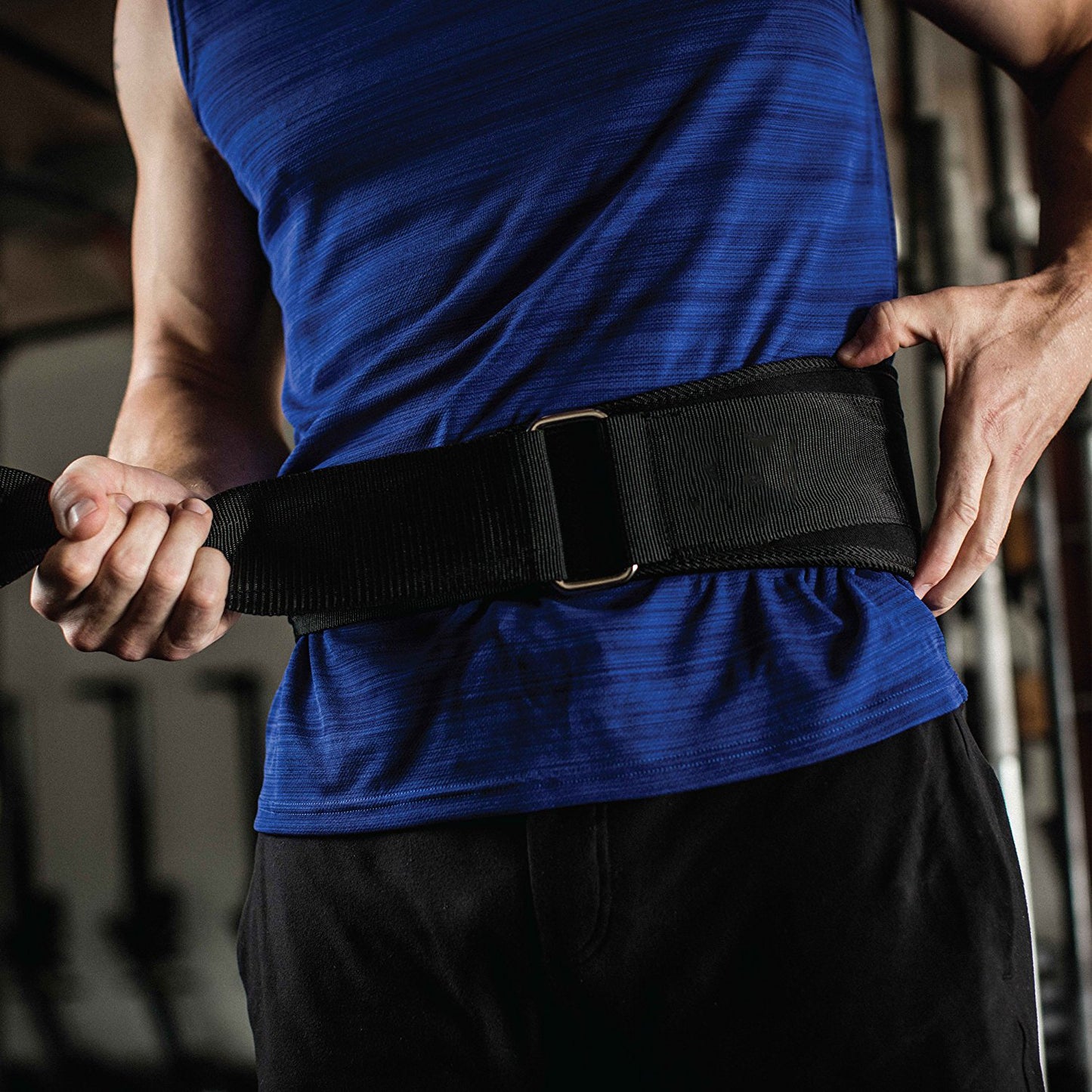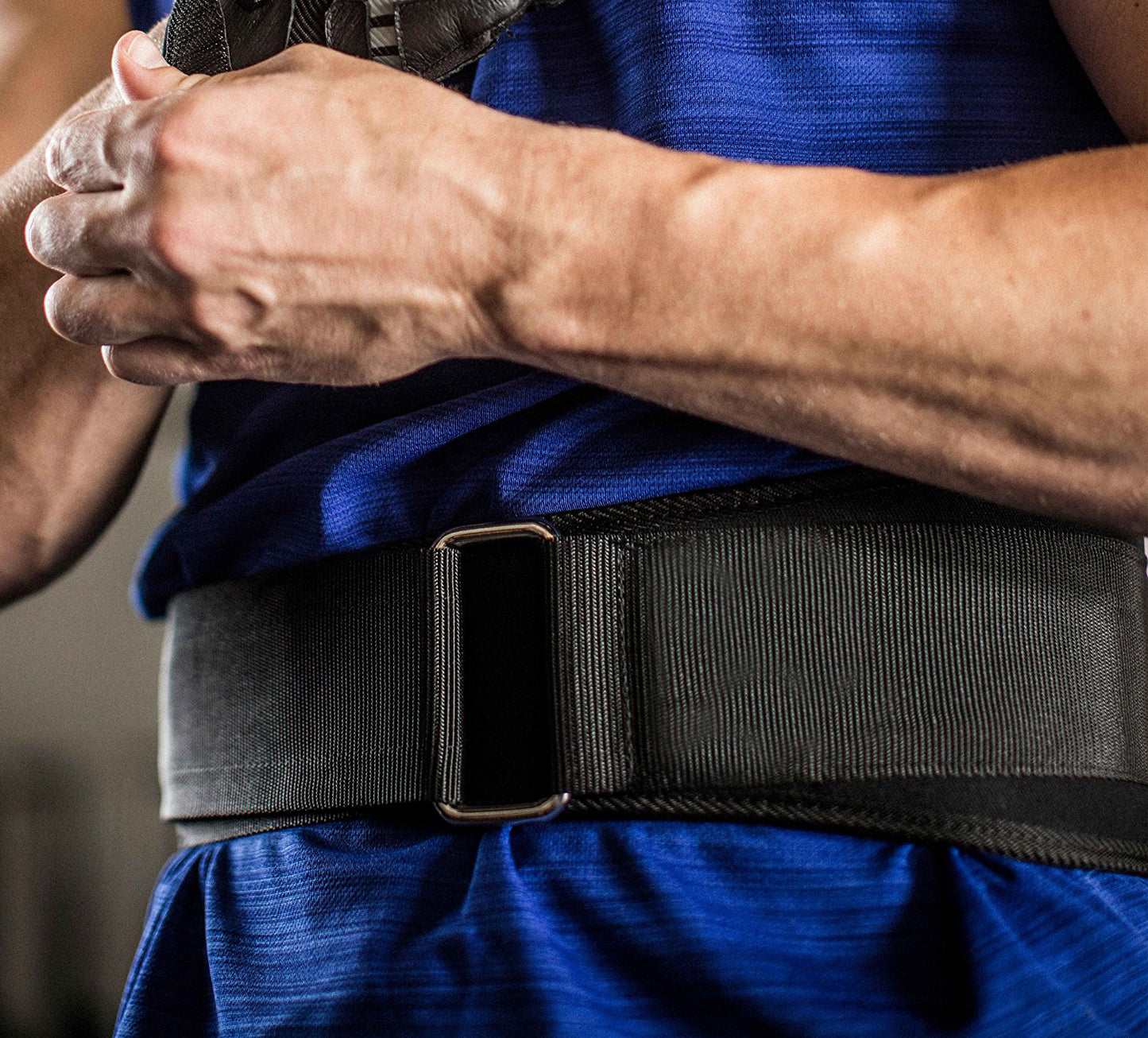 OUR PROMISE TO YOU!
Not 100% satisfied with the brace? No problem, we'll take it back and issue afull refund. No hidden charges.