Use the coupon code "happy" to get a $5 discount For Order Over $20
Regular price
$32.99 USD
Sale price
$32.00 USD
Unit price
per
Sale
Sold out
Or fastest
delivery Thursday September 28
Order within today
Shipping

Estimated delivery time:

United States: 3-5 working days
United Kingdom: 3-7 working days
South Africa: 6-12 working days
Canada: 5-12 working days
Ireland:6-12 working days
Australia: 5-11 working days
New Zealand: 4-9 working days

Rest of Europe: 4-11 working days
Albania, Austria, Belarus, Belgium, Bosnia, Bulgaria, Croatia, Czech Republic, Denmark, Estonia, Finland, France, Germany, Greece, Hungary, Iceland, Italy, Latvia, Lithuania, Luxembourg, Malta, Netherlands, Norway, Poland, Portugal, Romania,  Slovakia, Slovenia, Spain, Sweden, Switzerland, Ukraine

Asia: 6-12 working days
Hong Kong, Israel, Japan, South Korea, Thailand, Vietnam, Japan, Lebanon, Malaysia, Oman, Pakistan, Qatar, Saudi Arabia, Singapore, Taiwan, Turkey, United Arab Emirates

South/Central America: 6-12 working days
Chile, Colombia, Mexico


Please see checkout for shipping/delivery estimate. Easy Returns and Exchanges

Worldwide Express Air Shipping + Satisfaction Guaranteed!
Returns

We offer a 100% money-back guarantee. If you are not satisfied or your brace doesn't fit right, let us know and we will help you with our free returns and exchanges. We pay the return shipping. Your satisfaction is our top priority!
wearing a posture corrector
First, let's understand that not slouching or sitting in good posture is not just a bad habit. Why we say this is because poor posture can impair our quality of life.
In short, when your posture is poor, your entire health suffers.

Yes, we know correcting bad posture is not easy. Fortunately, however, you can correct your poor posture with a high-quality posture corrector. It can help you sit up straight, heal yourself, and give your back a much-needed rest.

Now, let's try to answer the important question here: "Why should you consider wearing a posture corrector?" First, in our modern lifestyle, spending hours looking at computer screens, being listless, sitting on sofas for long periods of time, etc., It doesn't help us maintain good posture. We hope most of you agree with this, right? 

To help maintain good posture, we should start using a posture corrector. While this is a simple reason to start using a posture corrector, braces have many other health benefits. Let's take a look at the benefits of wearing a posture corrector here:

It will relieve your back pain:

Back pain has become one of the common problems today, with almost 80% of people suffering from low back pain for the rest of their lives. As mentioned above, today, most businesses are done from a chair, which means people are less active and fit. This makes people more susceptible to back pain and irritation. When your back muscles weaken, you'll have to make up for it by carrying weights in other ways, which can lead to irritation and swelling.
Wearing a posture corrector keeps your torso in place, increases your range of motion and takes most of the load off your lower back.

bad posture problem

It will help to fix:

Certain spinal conditions require you to immobilize your back for a period of time. For example, traumatic injuries such as spinal fractures or surgical fusions require you to immobilize to limit the amount of movement in the injured area. It is important to note that the fixation should be done in a very controlled manner so that there are no problems with the healing process. Without immobilization, you may inadvertently exacerbate the condition during your daily activities.
Posture corrector braces will limit certain movements, such as extension and rotation, thereby helping with immobilization.

It will enhance your mental health:

Your posture is directly related to your mental health. Several studies [2] have shown that people with good posture enhance mental function and memory. Science also supports the benefits of maintaining good posture on cognitive function. Aren't these reasons enough to make us pay attention to our posture every day, especially at work or school?
Wearing a posture corrector will not only correct your posture, but also enhance your mental health.

It will lower your stress level:

Good posture is a great starting point for lowering cortisol levels in the body. People who sit up straight and have good posture are more relaxed and attentive. This translates into overall well-being and can even help create a meditative state of mind. Currently, if you feel excessive stress and anxiety, it is recommended that you check your posture.
Since the posture corrector brace will keep your spine straight, it will naturally reduce the stress you experience on a daily basis.

It will prevent spinal stress:

Listlessness can put a lot of stress on your spine, shoulders, and neck. Every inch your head sticks forward puts more pressure on your spine. Therefore, it is important to get your head back into the correct position.
Wearing a firm posture brace will prevent and stop listlessness, which will subsequently help relieve back and neck pain. [ 3 ]

This will help get rid of your drowsiness:

Everyone goes through some sleepy days. Even if it doesn't look complicated, you can't keep it the same. If not checked early, these effects can be frustrating and reduce your productivity. At the same time, over-reliance on energy drinks and caffeine can disrupt your sleep cycle and even lead to dependence.
The secret to an energy treasure lies in the correct alignment of the spine. Using a posture corrector to fix your posture will help you stay energized and energized as you go about your daily activities.

It will help restore your natural muscle tissue:

One of the main goals of using a posture corrector is to restore and strengthen your musculature to help maintain correct posture. At first, this might even seem awkward to those who are used to such a bad situation. However, over time, posture correctors can change your muscle memory, and even if you're not wearing a brace, you'll start to stay upright before you know it.
In this way, a high-quality posture corrector bracket will help restore your natural musculature.

Improve bad posture

It will boost your self-esteem:

If you've ever searched the web for inspirational and self-development videos, you've heard of the famous superhero pose. It involves placing your fists on your hips and standing up straight with your chest out. According to science, this particular pose reduces a person's fear and helps increase confidence almost immediately.
Using a posture corrector will not only improve your posture, but also boost your self-confidence as a by-product.

Now you can get all the above benefits in just one product "Posture Corrector Bracket", imagine the benefits you will enjoy in your personal and business life! It's amazing, right?

The ZSZBACE Posture Corrector will be able to

1. restore the body's natural curvature
2.spread the spinal pressure and relieve fatigue
3. Effectively protect the neck and waist
4.achieve the effect of positioning lock and easily shape the body.
Tips for using

1.This product must be worn in underwear or other clothing, and should not be worn directly.
2.Please do not use it while you sleep or over-tighten your body.
3.Do not use allergies and those who are prone to inflammation and redness due to sweat.
4. This product is not allowed to be modified, processed or repaired. Also, please do not use this product outside the range of functions.
Tips for siza selection

❤Please select the appropriate size according to the user's height, waist circumference (please measure the waist height / belly circumference: 3 cm on the navel)
❤Not too tight or too loose. If you have any questions about the size, please feel free to leave your problem!
❤Adults please choose L sizes, S/M is more suitable for children.
Share
View full details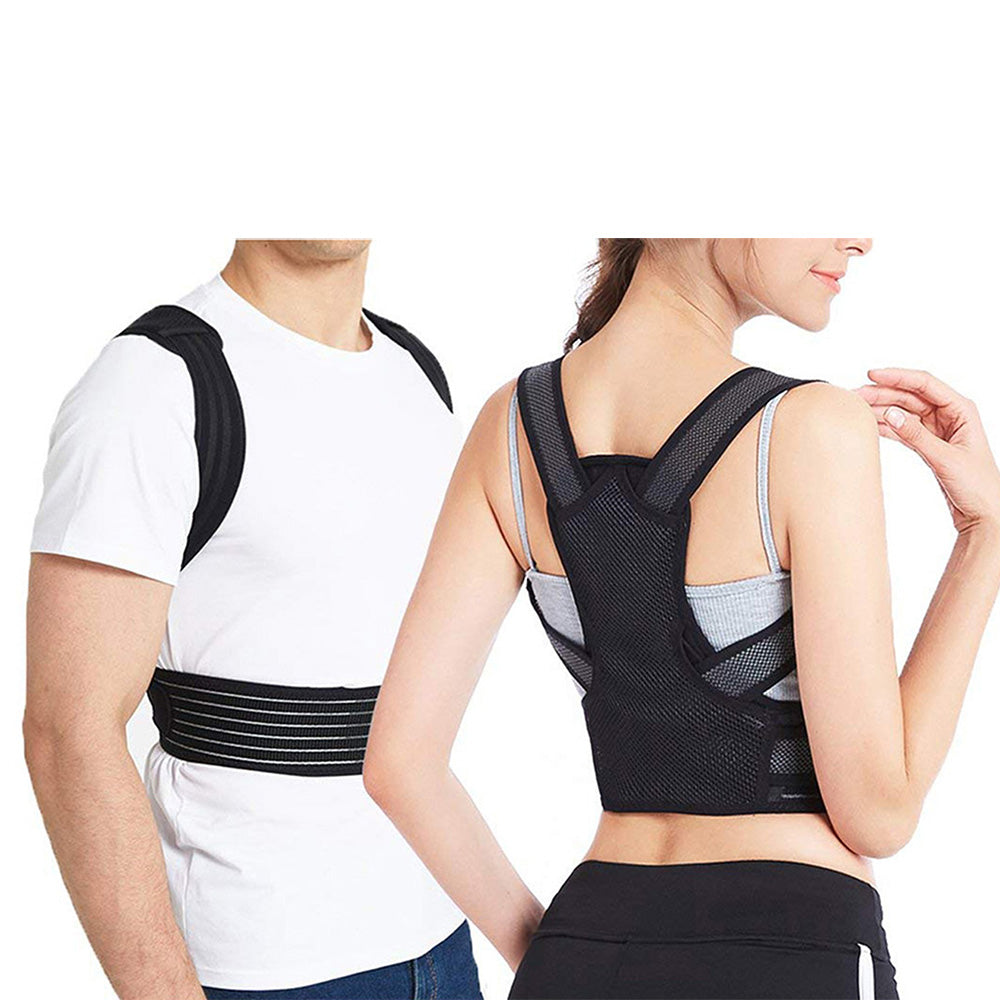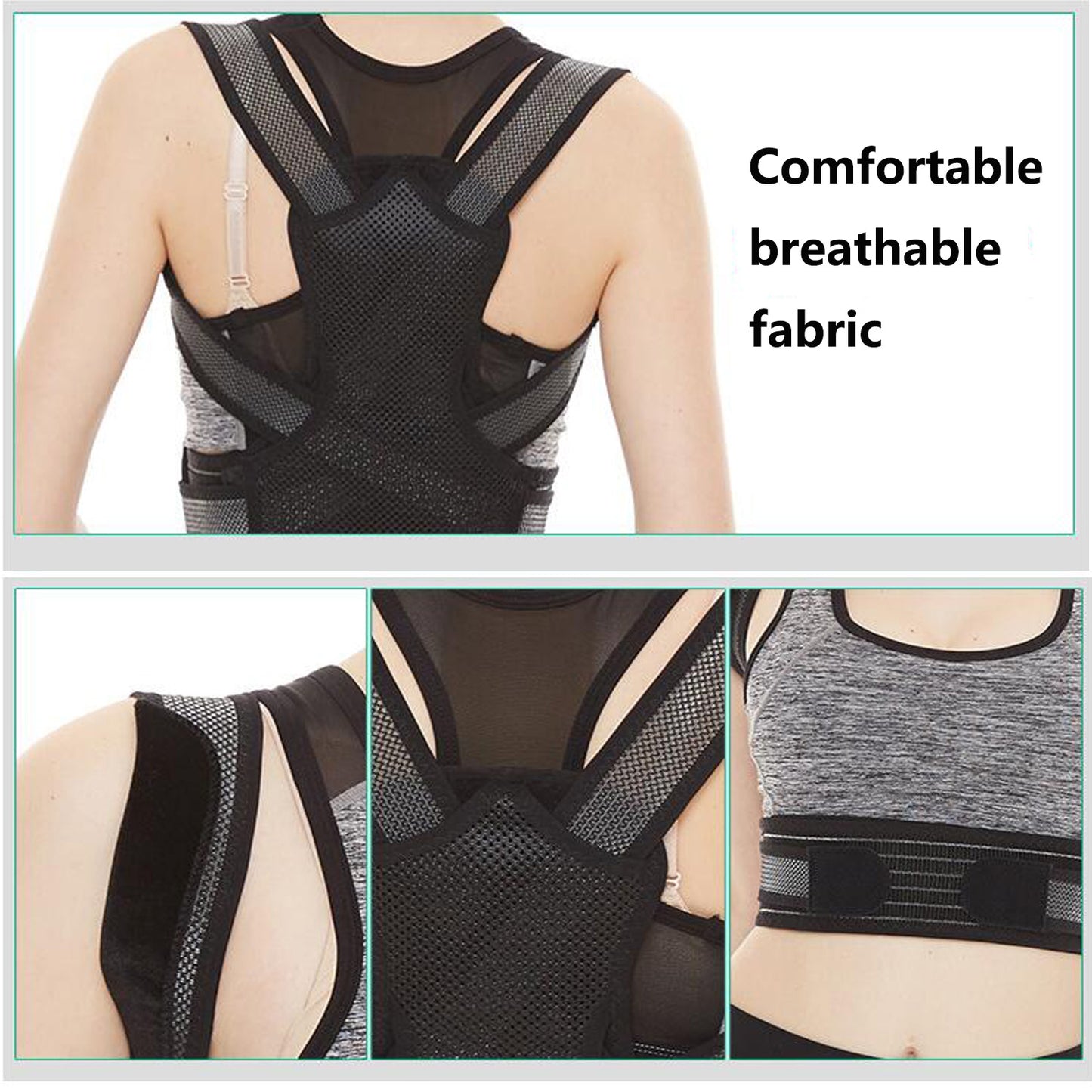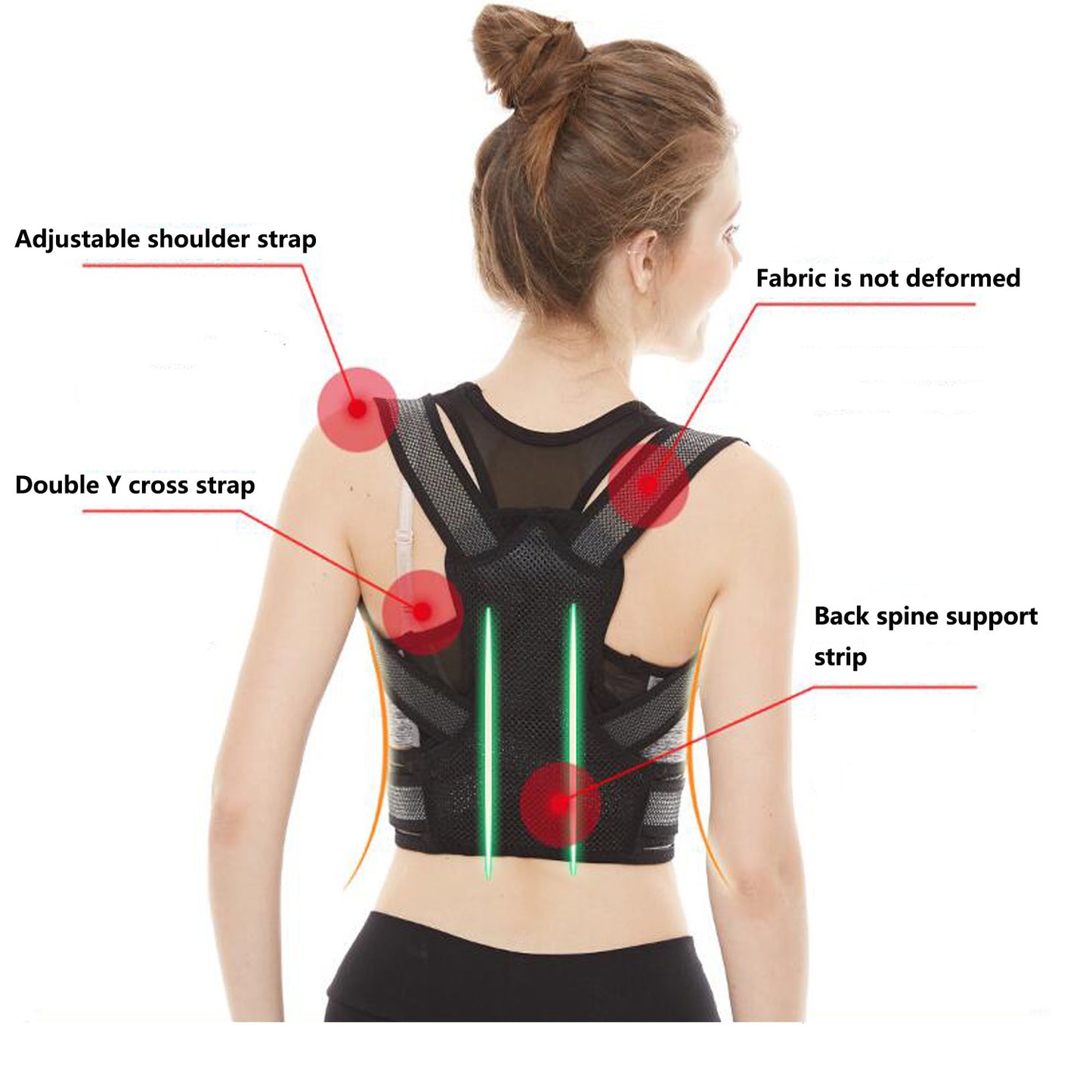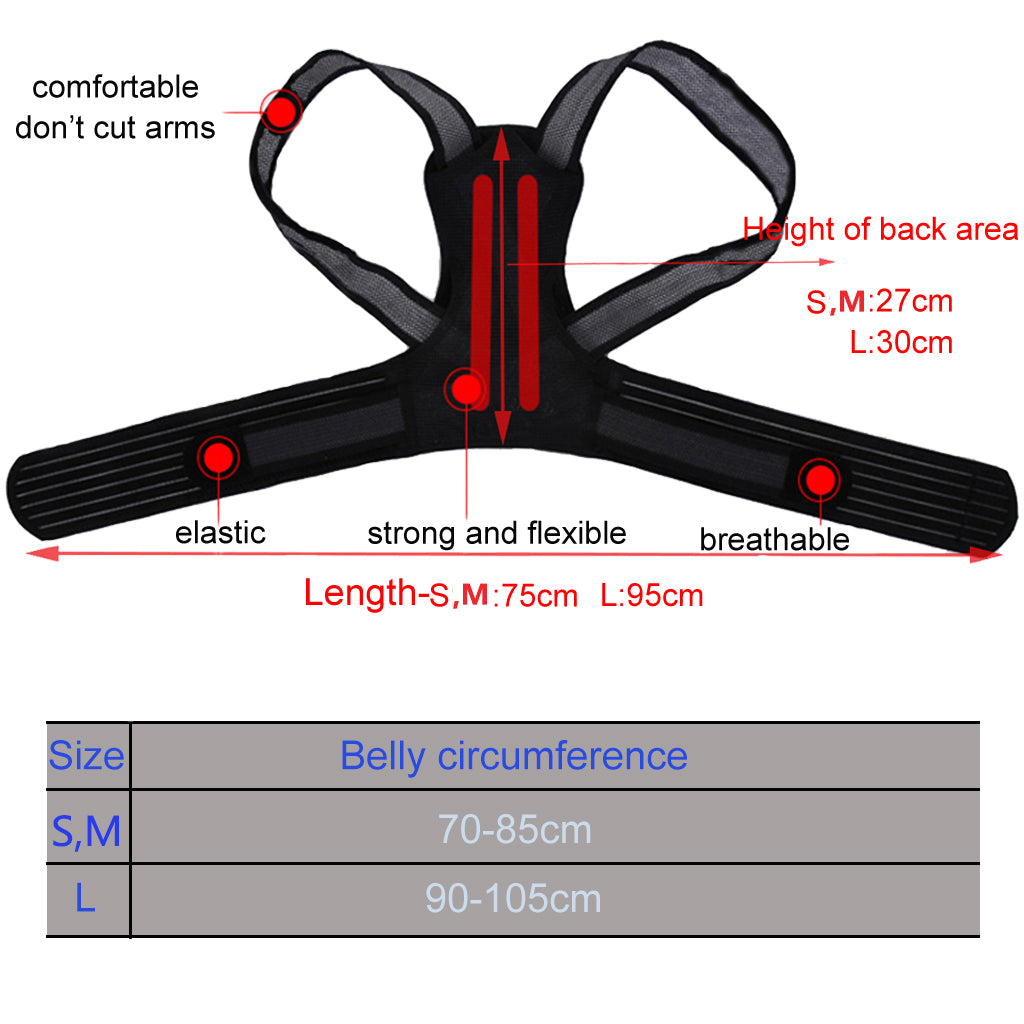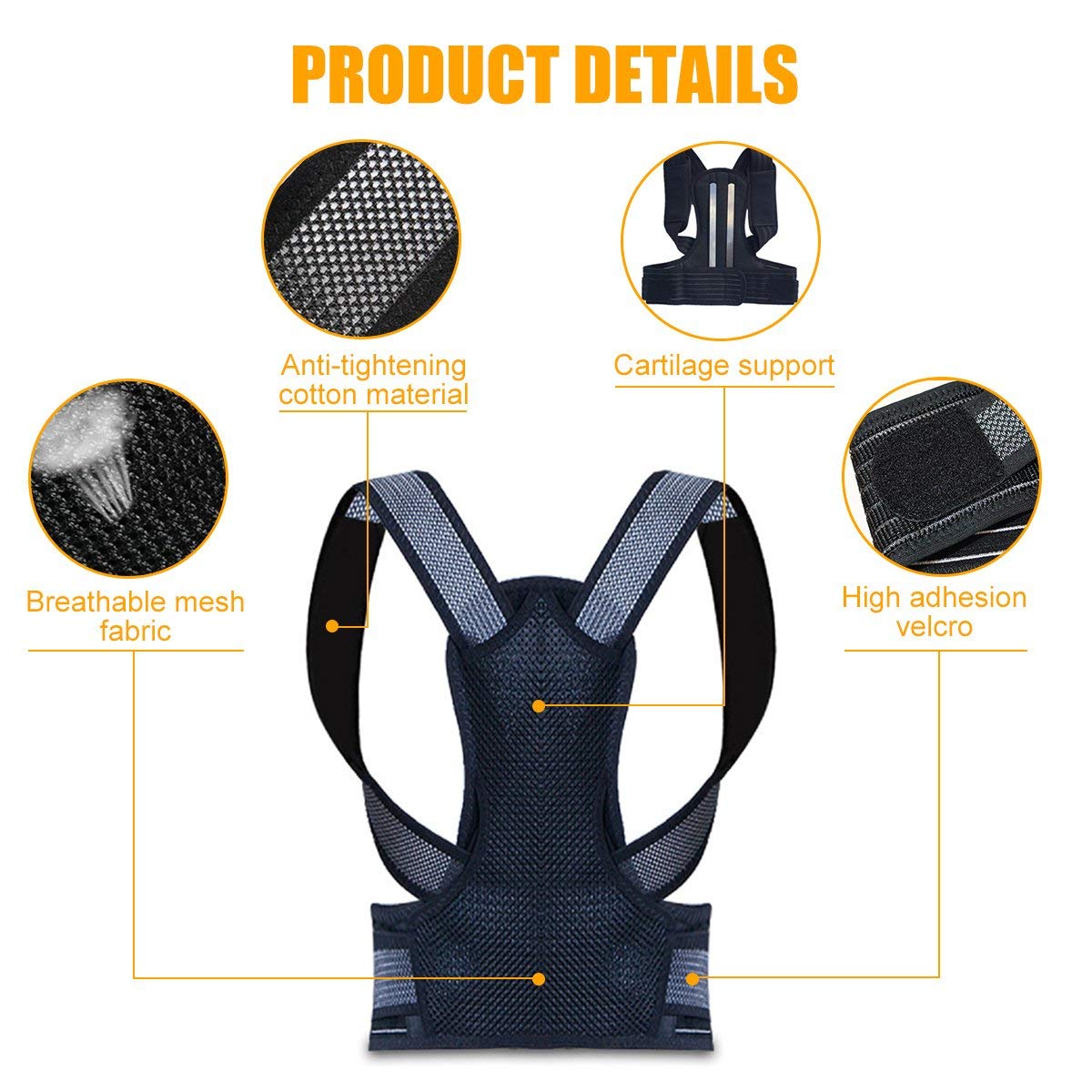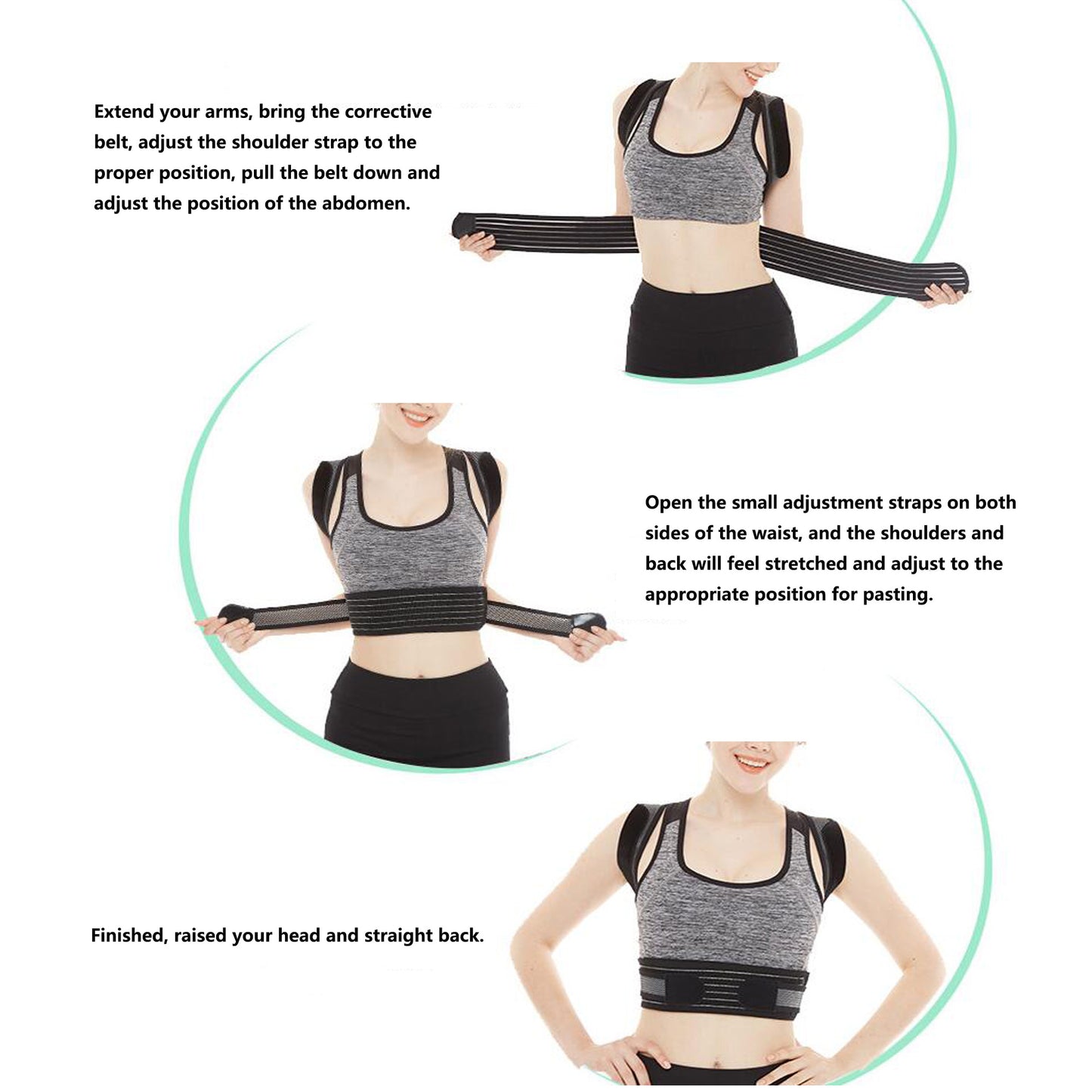 OUR PROMISE TO YOU!
Not 100% satisfied with the brace? No problem, we'll take it back and issue afull refund. No hidden charges.