Use the coupon code "happy" to get a $5 discount For Order Over $20
Regular price
$20.99 USD
Sale price
$20.99 USD
Unit price
per
Sale
Sold out
Or fastest
delivery Thursday September 28
Order within today
Shipping

Estimated delivery time:

United States: 3-5 working days
United Kingdom: 3-7 working days
South Africa: 6-12 working days
Canada: 5-12 working days
Ireland:6-12 working days
Australia: 5-11 working days
New Zealand: 4-9 working days

Rest of Europe: 4-11 working days
Albania, Austria, Belarus, Belgium, Bosnia, Bulgaria, Croatia, Czech Republic, Denmark, Estonia, Finland, France, Germany, Greece, Hungary, Iceland, Italy, Latvia, Lithuania, Luxembourg, Malta, Netherlands, Norway, Poland, Portugal, Romania,  Slovakia, Slovenia, Spain, Sweden, Switzerland, Ukraine

Asia: 6-12 working days
Hong Kong, Israel, Japan, South Korea, Thailand, Vietnam, Japan, Lebanon, Malaysia, Oman, Pakistan, Qatar, Saudi Arabia, Singapore, Taiwan, Turkey, United Arab Emirates

South/Central America: 6-12 working days
Chile, Colombia, Mexico


Please see checkout for shipping/delivery estimate. Easy Returns and Exchanges

Worldwide Express Air Shipping + Satisfaction Guaranteed!
Returns

We offer a 100% money-back guarantee. If you are not satisfied or your brace doesn't fit right, let us know and we will help you with our free returns and exchanges. We pay the return shipping. Your satisfaction is our top priority!
Almost every athlete has suffered at least one knee injury in their career. Your knees are important in everything from running to lifting heavy equipment. The more active you are, the more likely they are to experience knee pain. When this happens, you'll usually find yourself wearing at least one type of knee brace during and after your recovery. Of course, you don't have to need and wear knee pads for a sports injury. Many people do this simply to prevent or relieve pain from non-injury-related causes. Even if you won't be back on the court for a few days or weeks, knee pads can get you back on your feet quickly. Here are five great reasons why you might find yourself wearing knee braces.
protect knees from injury

By far the most common use of knee braces is not to respond to injuries, but to prevent them. Many athletes wear compression or mini knee pads to help prevent their knees from being pushed too far or in the wrong direction, in case of problems on the field or during practice. This means that athletes are actually more free to play as hard as they can, while increasing comfort, since minor accidents are less likely to cause injuries that keep them out of competition.
Braces used for prevention and protection are often referred to as functional braces because they are used while the knee is still fully functional, allowing athletes to perform physical activities more freely. If your knee is prone to pain or twisting, either at work or during exercise, consider trying a functional base to ensure your knee stays healthy.

Support knees after rehabilitation

Often after a knee injury, you may regain full function, but the knee itself may still be weak and in a later stage of the healing process. Trying to do business as usual with a recently rehabilitated knee is a risky decision. The thing is, if you go through an extra accident before your knee is fully healed and re-strengthened, it can hurt more and more seriously than the first time. This is another reason why many athletes wear functional knee pads on the field.
The brace acts as a stabilizing factor, protecting and supporting the knee to prevent subsequent injury. If you've had a significant knee injury in the past 6 months, it's usually a good idea to wear a knee brace when doing any difficult or high-intensity activity. This will ensure that even if something goes wrong, your knee can continue to heal and even save you from a serious fall without suffering additional damage.

Repair injured knee
After a knee injury, your doctor will most likely recommend wearing a knee brace right away. Whether you suffer from a sprain, hyperextension, or one of the many other types of knee injuries, you may find yourself in a brace for anywhere from a week to a few months. These braces are called rehabilitation braces because they help you recover from an injury. Rehabilitation braces are useful because they protect the injured area and prevent you from doing anything that could further damage it.
Wearing a rehabilitation brace allows you to move around while your knee heals, rather than sitting or staggering a lot. They are usually like the intersection between the splint and the knee joint, with padded hinges aligned with the sides of the knee. After an injury, they provide mobility by keeping your walking weight away from the knee itself. The stiff design also ensures that your knee doesn't turn unpleasantly in one direction or bend excessively, preventing additional injury from combining weight with loose motion.

Support Arthritis Knee

If you have arthritis in your knee, walking around can be uncomfortable and exercise may seem impossible. However, many professional and amateur athletes maintain active lifestyles with the help of assistive equipment rather than letting arthritis dictate their choices. For knee pain, you can restore mobility and mobility with a type of brace called an unloading brace. As the name suggests, offload braces distribute weight from the knees to the stronger areas of the legs, while the knees themselves are solely responsible for directing the movement.
If you have knee arthritis and your activity level is affected, consider talking to your doctor to see if removing the brace can make the difference you're looking for. These braces allow aging athletes and seniors to get back on the field, or at least back on the power-walking path, and stay healthy beyond retirement age despite arthritis.

Prevent swelling

Swelling is often one of the biggest concerns when treating minor knee injuries. This can also increase pressure and exacerbate pain when extra blood and other fluids pool around the wound causing swelling. It can even significantly slow down the healing process if allowed to continue. This is why most standard RICE (rest, ice, compression, elevation) recovery principles are based on reducing swelling. Compression is the primary state of recovery, usually achieved first with a quick-applied elastic bandage, but for the next few days and weeks you'll want something that will keep the swelling up without having to constantly rewrap
That's what compression stents are for. They hold tightly and provide a stable source of compression throughout the day without the need for elastic bandages. Some compression braces even include built-in pouches that can hold hot/cold packs, allowing you to perform compressions and ice packs without taking up your hands. This means you can do low-activity work without holding a bag of ice cubes every two hours.

There are many reasons and situations for wearing knee braces, each of which is personalized to an individual's needs. There are many different types of knee pads made for different purposes, and many people find themselves wearing one at some point in their lives. If you have frequent knee pain, recently experienced a sports injury, or just want to prevent injury the next time you work out, consider a humble knee brace.

Working out and following a healthy lifestyle is of paramount importance. Nevertheless, we should always keep in mind that taking care of and properly supporting our knees should never be neglected.

Prevent Injuries, Reduce Pain And Help Your Body Recover At A Faster Pace

The ZSZBACE, 7mm knee support sleeves have been specially designed to provide maximum support and shield your knees against injuries caused by intense workout. These incomparably sturdy knee compression braces keep your knee joints steady and warm in order to reduce injury risks.

What is more, they provide orthopedic support and compression and they help you enhance your performance and enjoy full range mobility even after being injured.

Ideal For All Athletes And Fitness Enthusiasts

These top notch knee compression sleeves are the best choice for anyone who like to exercise and take care of their body. They are suitable for powerlifting, weightlifting, cross fit training and countless other types of intense exercising.

Keeping you satisfied is our priority. This is why we offer you a 1 year money back guarantee in case these support and compression knee sleeves do not meet all your demands.

Do Not Waste Time And Place Your Order Now While Supplies Still Last!
Share
View full details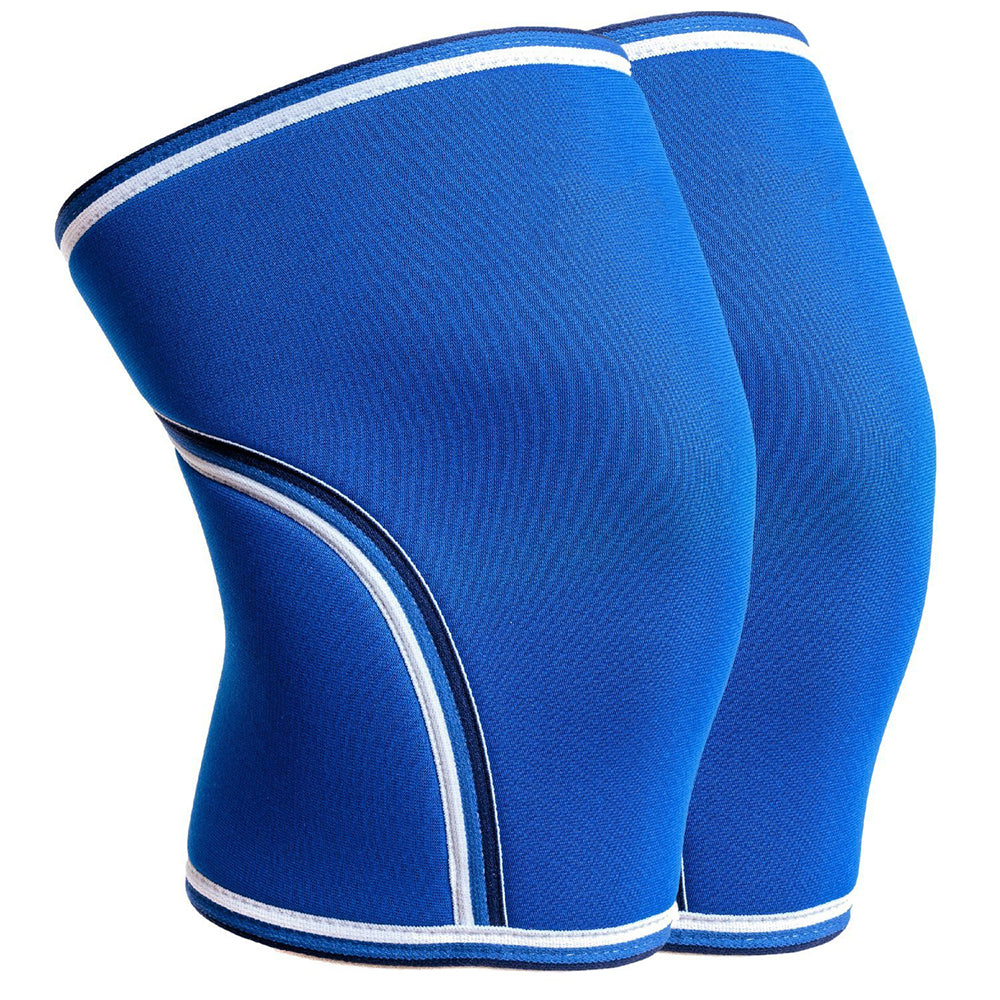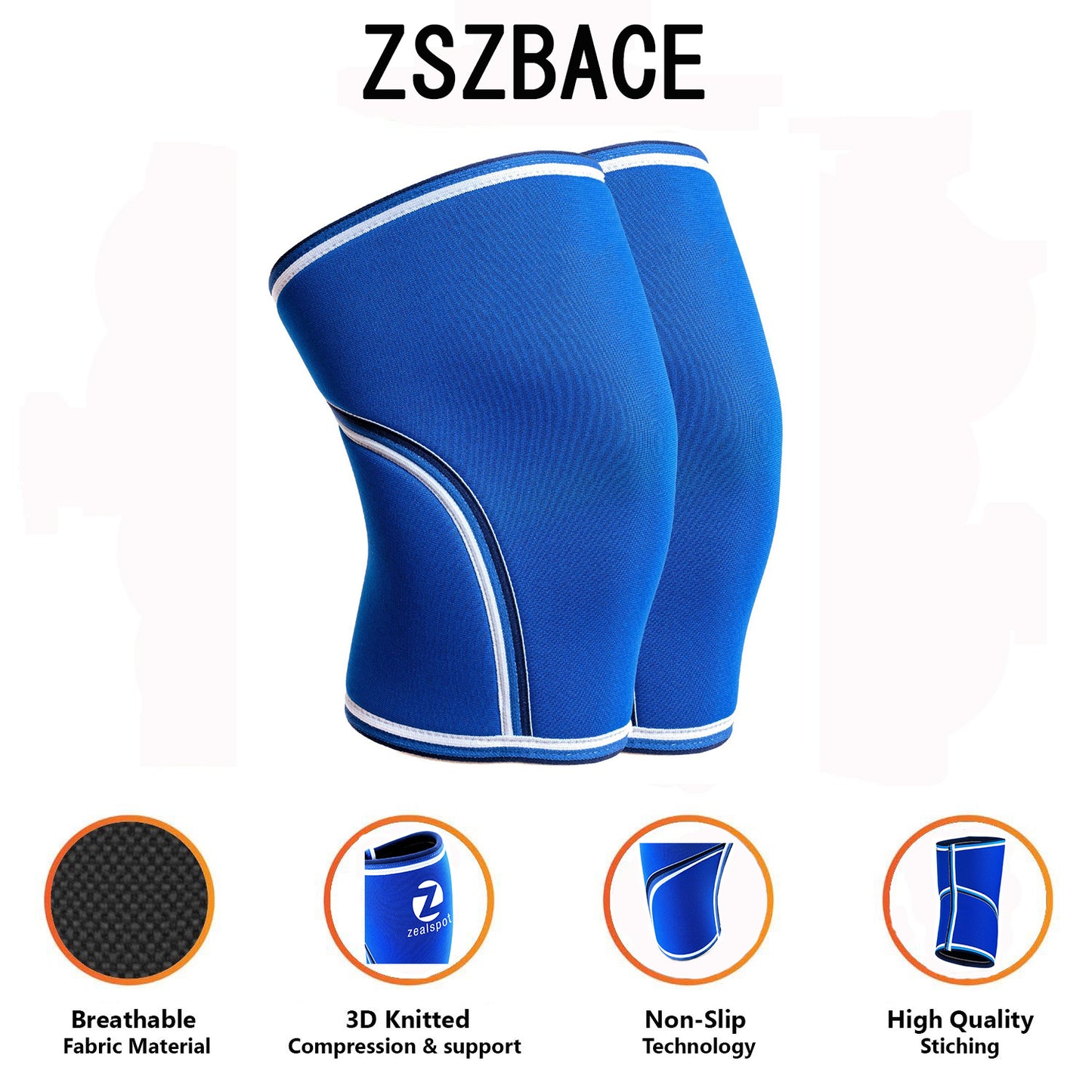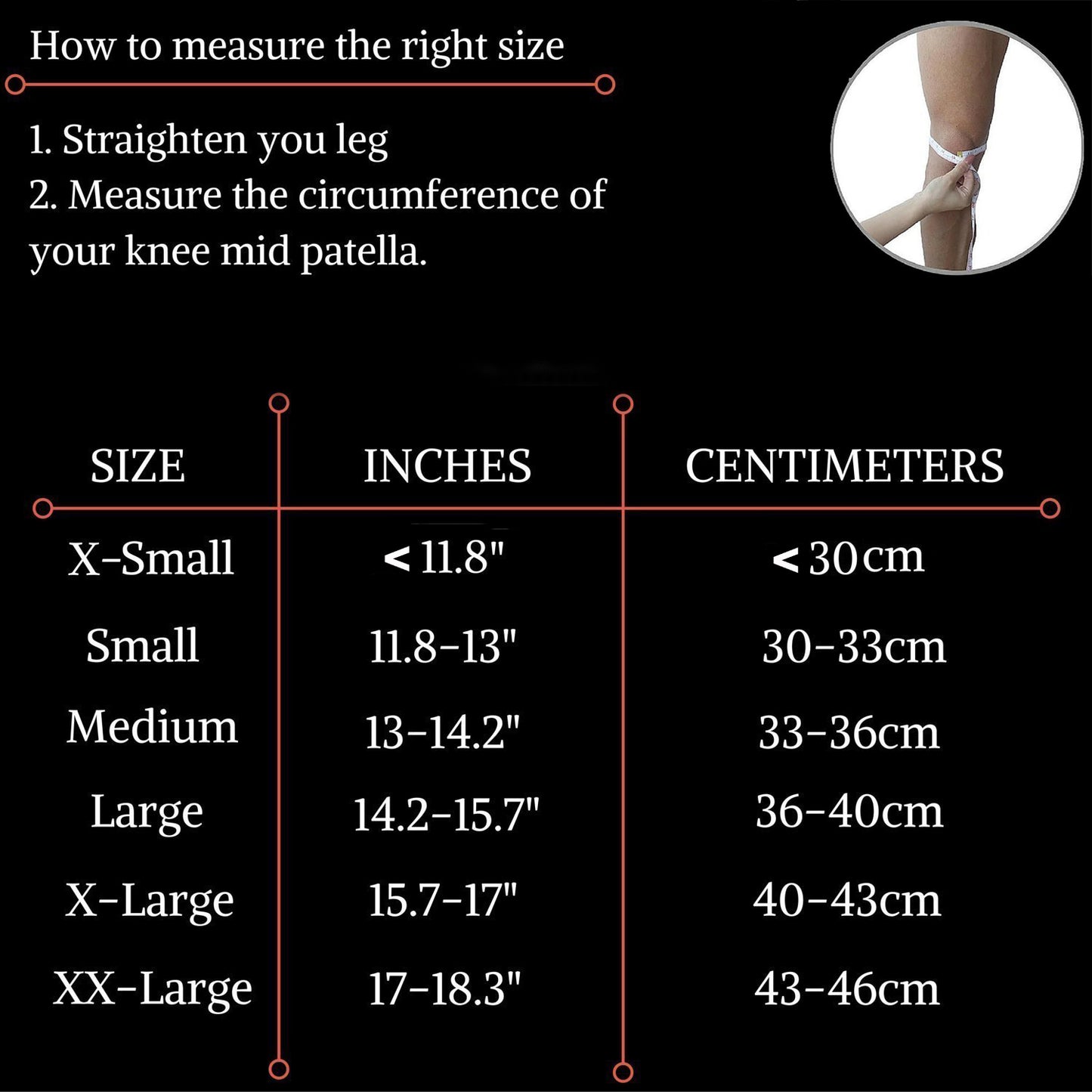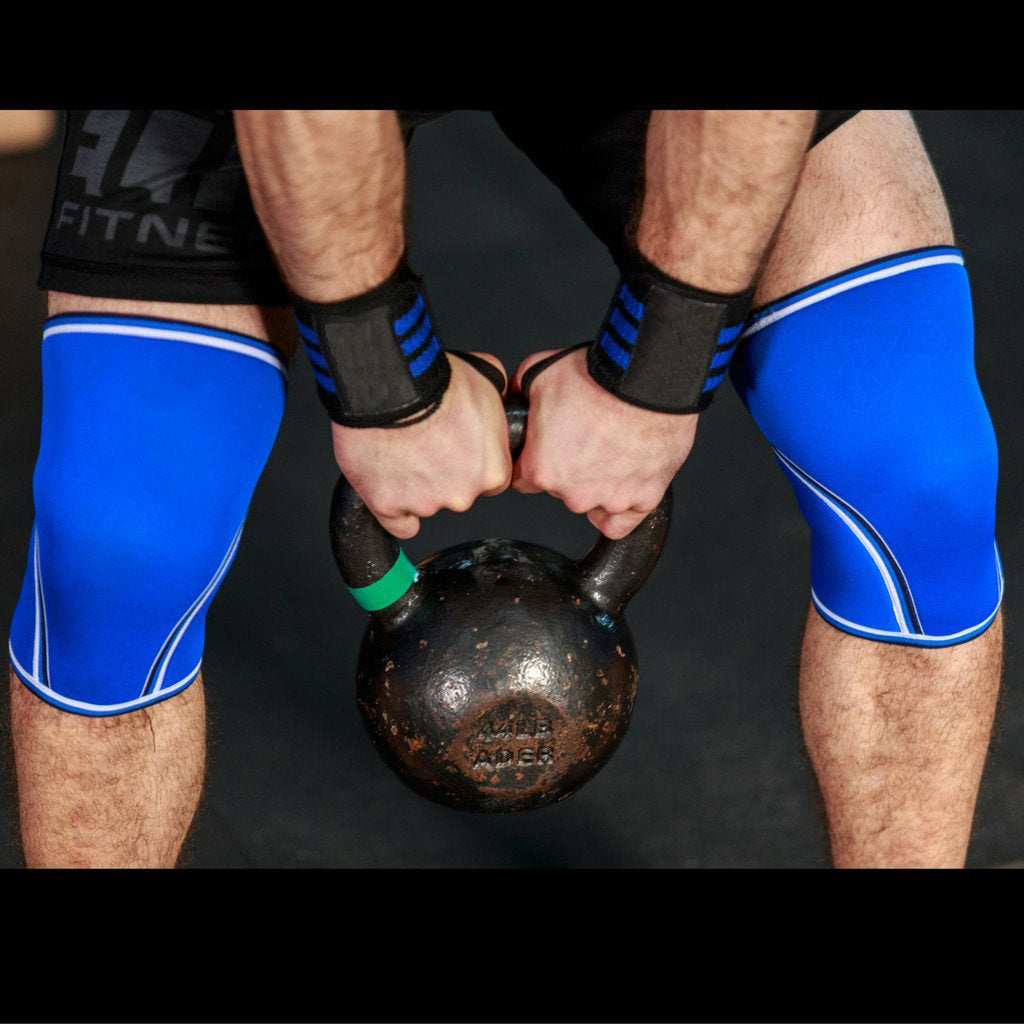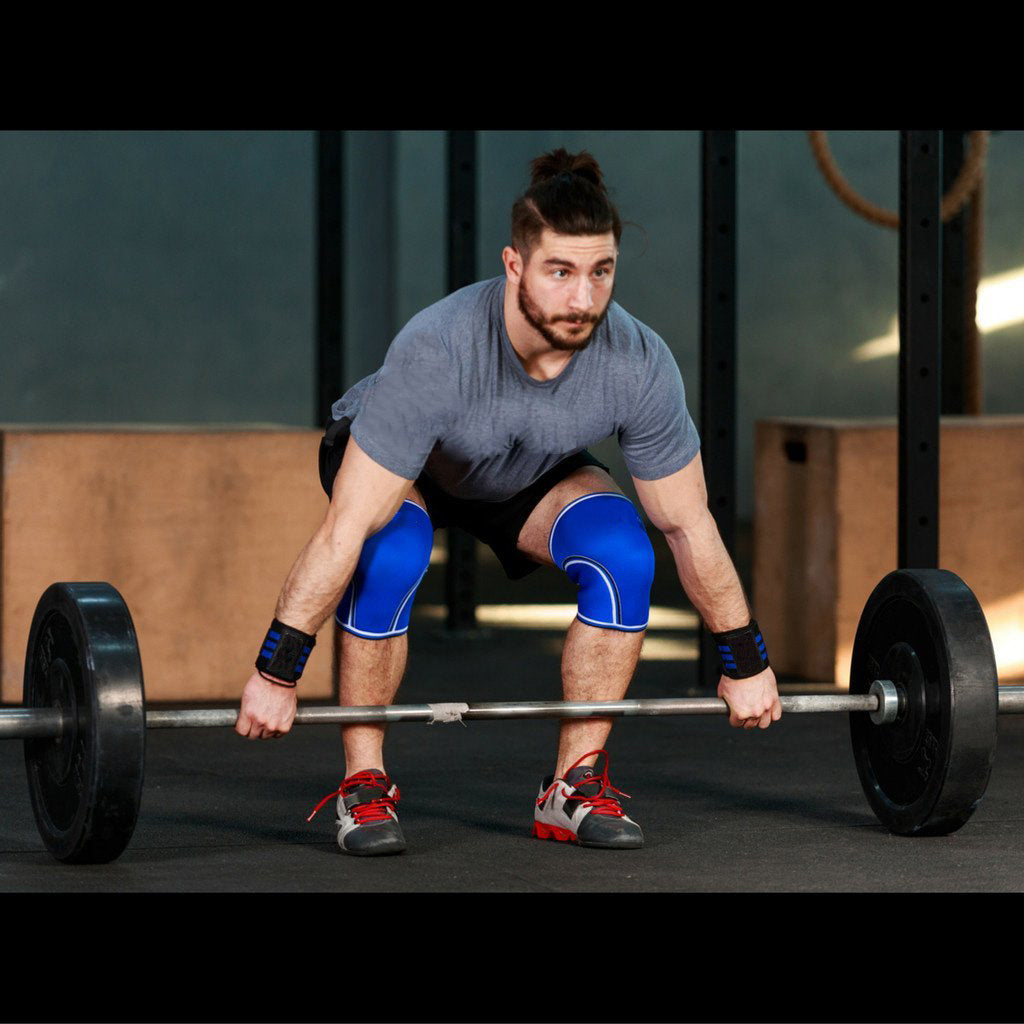 OUR PROMISE TO YOU!
Not 100% satisfied with the brace? No problem, we'll take it back and issue afull refund. No hidden charges.