Use the coupon code "happy" to get a $5 discount For Order Over $20
Regular price
$20.99 USD
Sale price
$20.99 USD
Unit price
per
Sale
Sold out
Or fastest
delivery Sunday October 08
Order within today
Shipping

Estimated delivery time:

United States: 3-5 working days
United Kingdom: 3-7 working days
South Africa: 6-12 working days
Canada: 5-12 working days
Ireland:6-12 working days
Australia: 5-11 working days
New Zealand: 4-9 working days

Rest of Europe: 4-11 working days
Albania, Austria, Belarus, Belgium, Bosnia, Bulgaria, Croatia, Czech Republic, Denmark, Estonia, Finland, France, Germany, Greece, Hungary, Iceland, Italy, Latvia, Lithuania, Luxembourg, Malta, Netherlands, Norway, Poland, Portugal, Romania,  Slovakia, Slovenia, Spain, Sweden, Switzerland, Ukraine

Asia: 6-12 working days
Hong Kong, Israel, Japan, South Korea, Thailand, Vietnam, Japan, Lebanon, Malaysia, Oman, Pakistan, Qatar, Saudi Arabia, Singapore, Taiwan, Turkey, United Arab Emirates

South/Central America: 6-12 working days
Chile, Colombia, Mexico


Please see checkout for shipping/delivery estimate. Easy Returns and Exchanges

Worldwide Express Air Shipping + Satisfaction Guaranteed!
Returns

We offer a 100% money-back guarantee. If you are not satisfied or your brace doesn't fit right, let us know and we will help you with our free returns and exchanges. We pay the return shipping. Your satisfaction is our top priority!
What are knee pads?
Knee pads are different from knee pads. Knee braces provide some support for the knee without hindering its natural range of motion or immobilizing the joint in any way. This makes the knee brace unsuitable for providing support after a knee injury or surgery, but rather is designed to protect the knee from future injury or the risk of further damage to the injured area. This protection is especially important for athletes who put pressure on their knees every day during activities such as running, jumping or lifting weights.

The knee brace also adds a valuable compression element that increases blood flow to the area and reduces pain during and after a workout, as well as any post-workout swelling. The knee sleeve is made of neoprene material, making the knee sleeve a great option to wear after an injury, as it provides some support but still allows the knee to strengthen naturally.

The main difference between knee braces and knee braces is that knee braces are designed to protect the front knee and patella, whereas knee braces do not provide the same ligament support. This makes the sleeve a poor choice for those with unstable knees.

How do Sports Compression Knee Brace work?
Your knee joint is made up of bones, cartilage, ligaments, tendons and muscles. The knee joint can carry a lot of weight over a considerable range of motion. However, structures in the knee can be damaged or dislocated. Your knee can be injured from a hard blow during physical activity, or it can be injured by an underlying medical condition.
Different types of knee braces vary according to their function and level of support. While some knee braces are designed to protect the knee from injury, others support the knee to manage pain. If the knee is prone to injury, a knee brace can also help stabilize the knee and immobilize it to optimize healing after the injury.

When to use knee pads?
Knee sleeves don't need to be worn all the time, but there are some great benefits for those who wear them during workouts. Knee pads can be the perfect companion when running, jumping, or performing knee-centric lifts like deadlifts or squats, not only helping you move more safely and for longer, but also preventing that familiar Soreness after an old workout.

New athletes may not get the same relief from knee sleeves as those who have been training for several years. This is because over time, as you run further or lift heavier weights, the added weight gradually puts more and more of the knee on the tendon, causing pain and joint weakness. That's why seasoned athletes are quicker to praise the benefits of knee pads than those new to the field.

Unfortunately, while knee braces can help, they are not a substitute for proper training and technique. Years of incorrect technique training can be disastrous for athletes and their knees. However, for those looking to retrain their muscles to do things the right way with the right technique, a knee brace can provide good support and limit pain when this happens. Simply put, when you combine the right equipment with the right technique, you'll get the right strength and efficiency, long-term and faster.

ZSZBACE Lifting Offers Premium Accessories for Weightlifting Workouts

- Carefully Crafted With Premium Quality Neoprene and Reinforced Stitching
- Ergonomic Sleeve Design for Extra Comfort and the Perfect Fit
Who can benefit from using Knee Sleeves?

• Beginners as well as seasoned fitness individuals - a "Must Have" for Squatting
• Anyone that wants to improve performance, prevent injury or rehabilitate an old knee injury
• Both men and women
Sleeves Functionality

- INCREASE PERFORMANCE: Whether you're an elite athlete or a novice, these sleeves help you to perform at the top of your ability
- AVOID INJURY: By adding support to our body's weaker joints we can avoid unnecessary injury and pain
- SPEED UP RECOVERY: The compression helps relieve muscle and joint pain as well as aids in muscle recovery & rehabilitation
- WARMING EFFECT: The sleeves efficiently reduce stiff muscles and joints by retaining heat, which in turn reduces risk of injury
- Use for all kinds of Workout such as Powerlifting, Cross Training, Gym and other Fitness Activity
Inside Package

- 1 Pair of Knee Sleeves
Our Guarantee

We are so confident in our ZSZBACE Lifting weight lifting accessories that we offer a 1 Year Manufacturer's Warranty
Click the ADD TO CART Button at the Top of this Page to Protect Your Knees NOW!

Share
View full details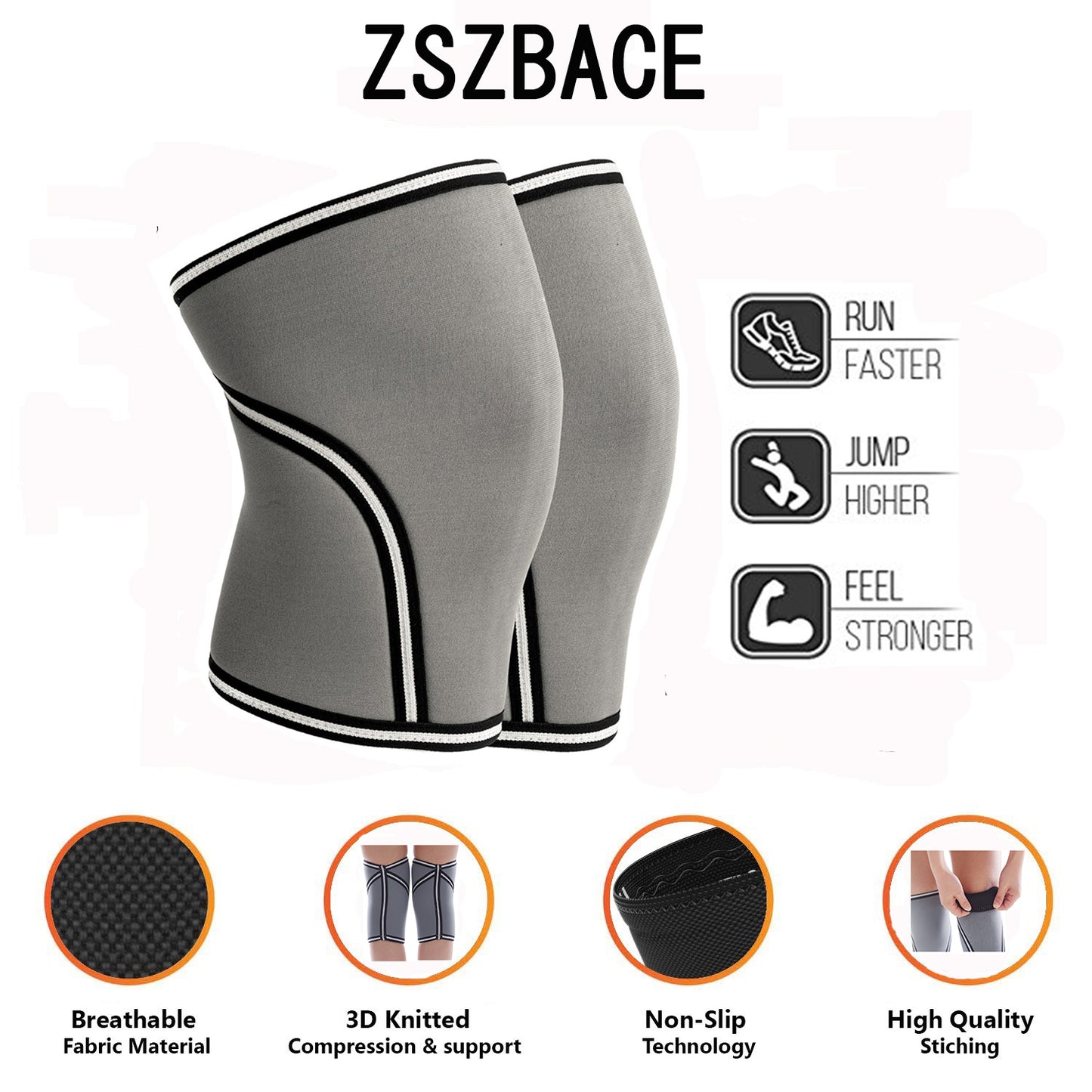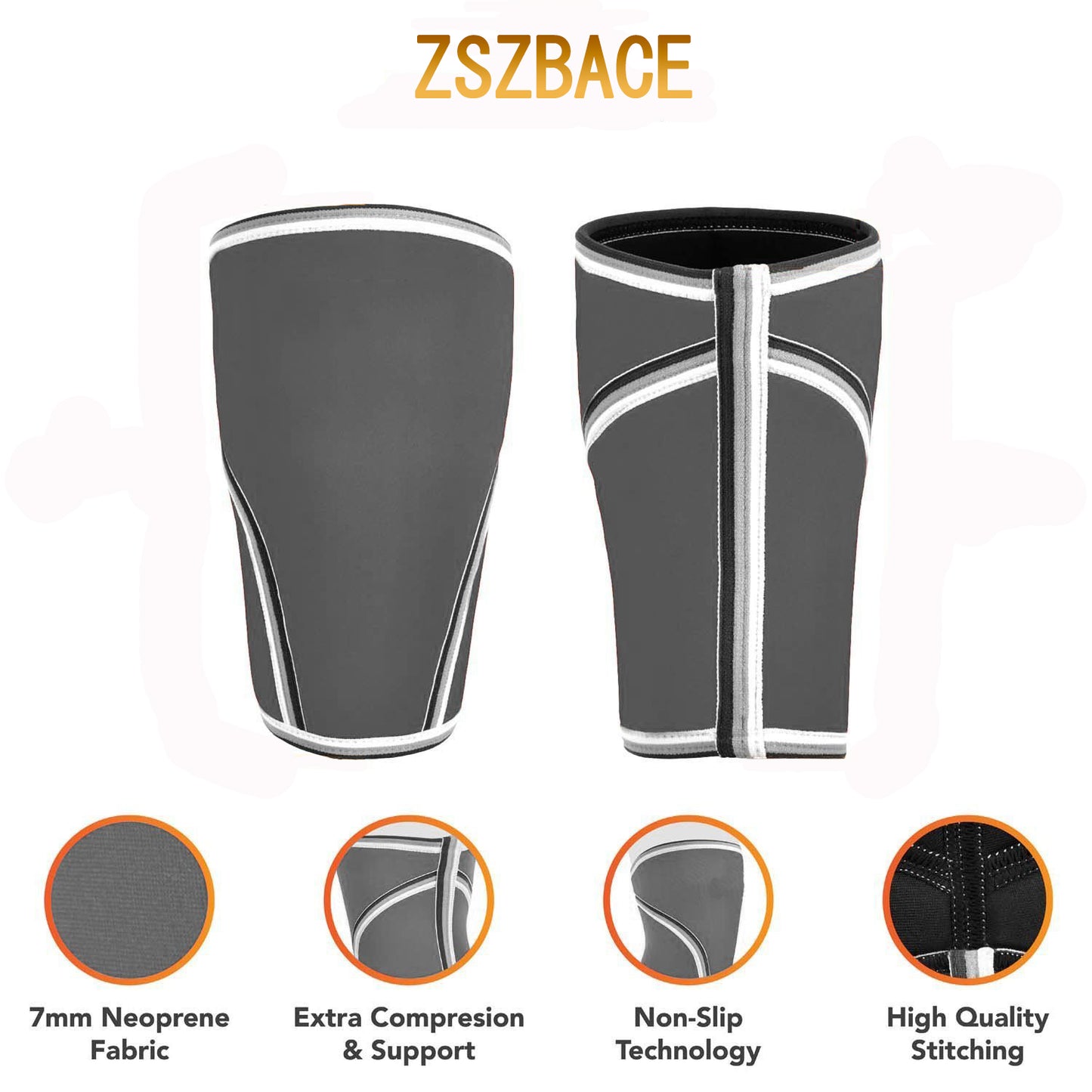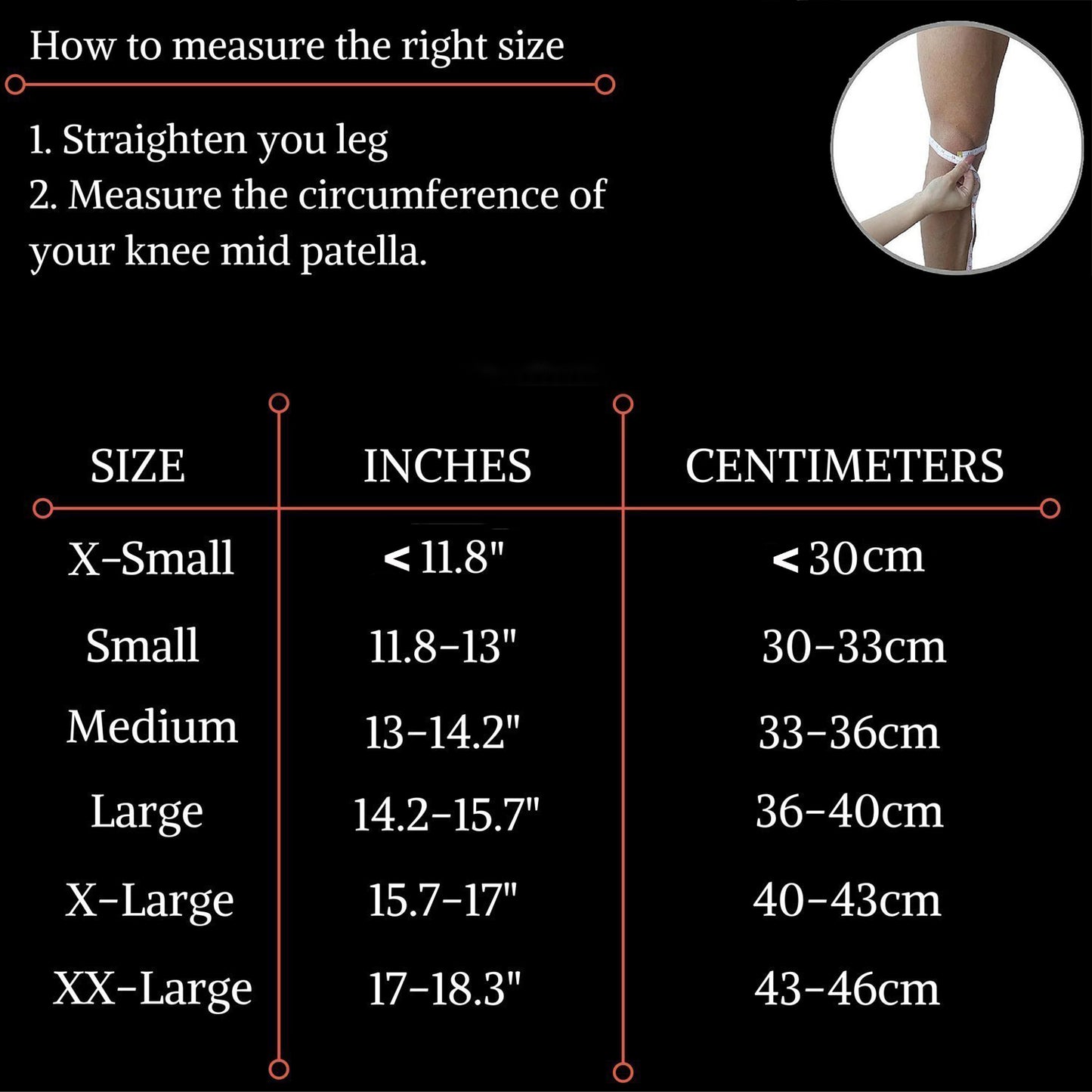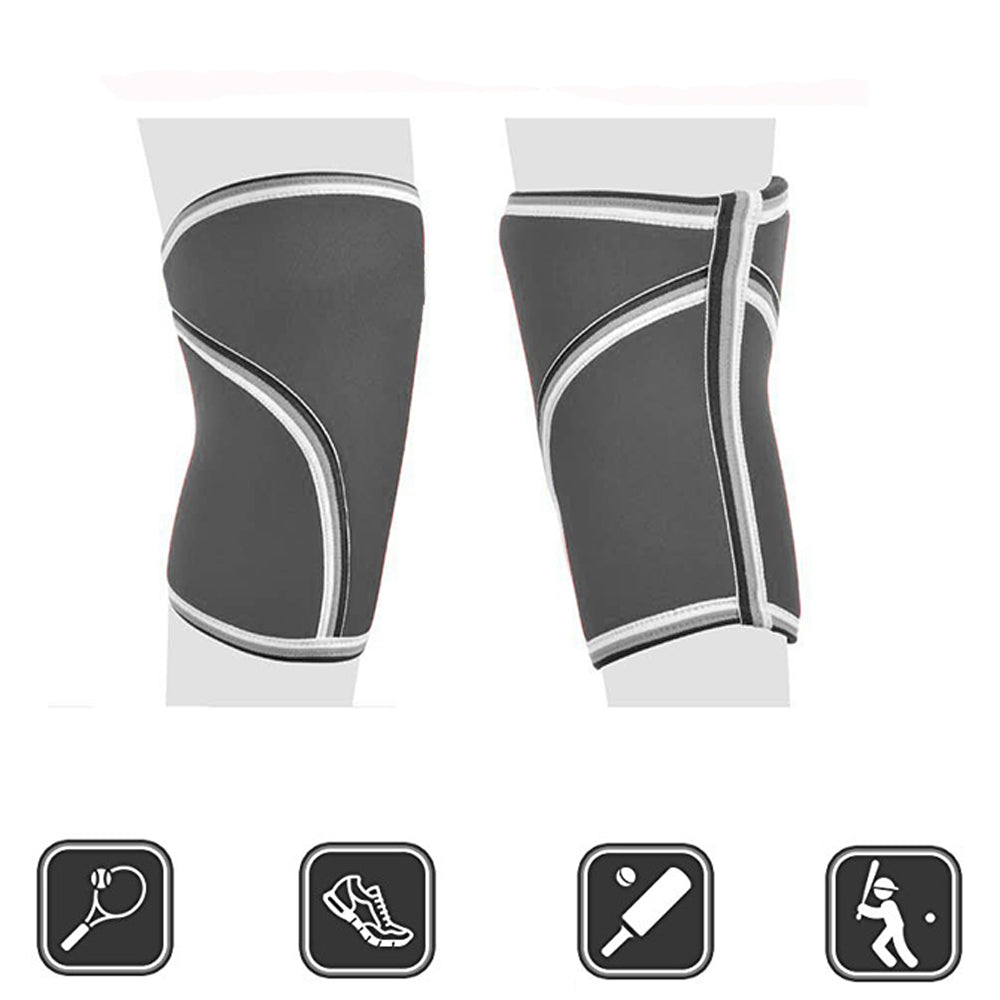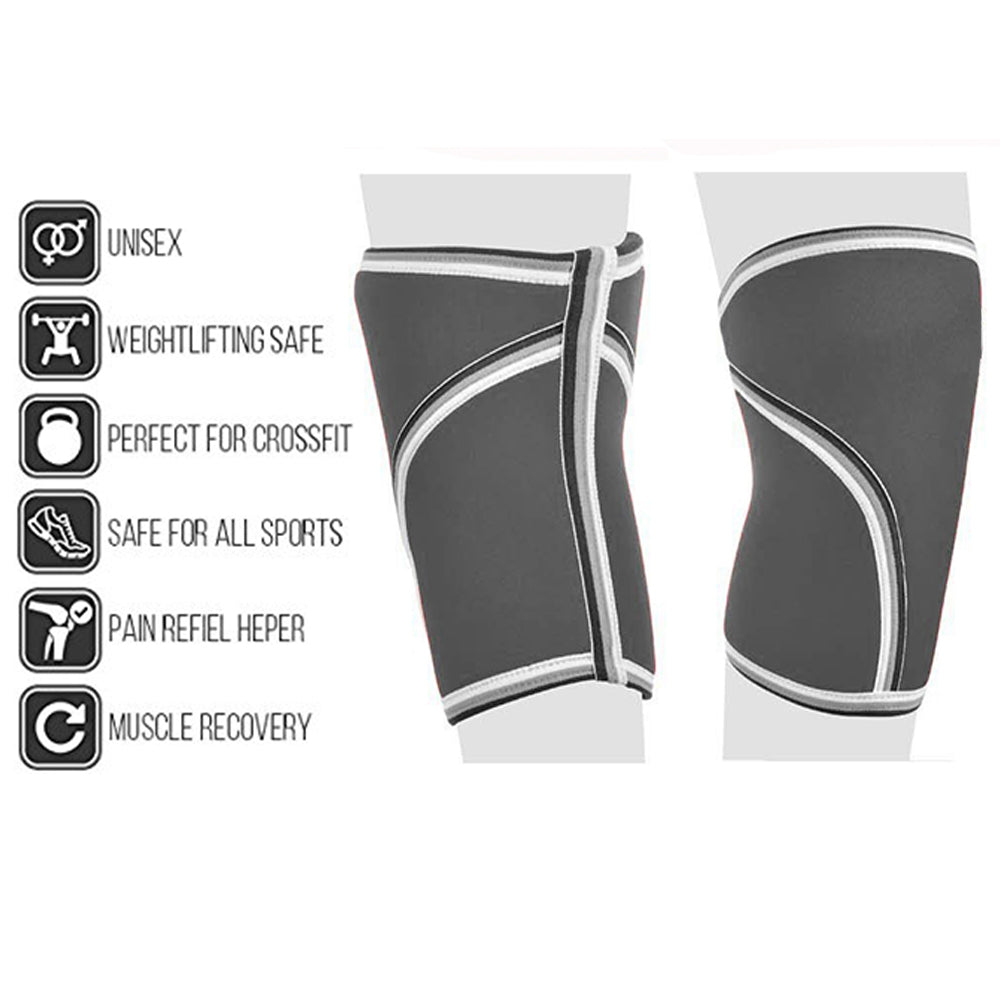 OUR PROMISE TO YOU!
Not 100% satisfied with the brace? No problem, we'll take it back and issue afull refund. No hidden charges.