Use the coupon code "happy" to get a $5 discount For Order Over $20
Regular price
$35.00 USD
Sale price
$27.99 USD
Unit price
per
Sale
Sold out
Or fastest
delivery Saturday September 30
Order within today
Shipping

Estimated delivery time:

United States: 3-5 working days
United Kingdom: 3-7 working days
South Africa: 6-12 working days
Canada: 5-12 working days
Ireland:6-12 working days
Australia: 5-11 working days
New Zealand: 4-9 working days

Rest of Europe: 4-11 working days
Albania, Austria, Belarus, Belgium, Bosnia, Bulgaria, Croatia, Czech Republic, Denmark, Estonia, Finland, France, Germany, Greece, Hungary, Iceland, Italy, Latvia, Lithuania, Luxembourg, Malta, Netherlands, Norway, Poland, Portugal, Romania,  Slovakia, Slovenia, Spain, Sweden, Switzerland, Ukraine

Asia: 6-12 working days
Hong Kong, Israel, Japan, South Korea, Thailand, Vietnam, Japan, Lebanon, Malaysia, Oman, Pakistan, Qatar, Saudi Arabia, Singapore, Taiwan, Turkey, United Arab Emirates

South/Central America: 6-12 working days
Chile, Colombia, Mexico


Please see checkout for shipping/delivery estimate. Easy Returns and Exchanges

Worldwide Express Air Shipping + Satisfaction Guaranteed!
Returns

We offer a 100% money-back guarantee. If you are not satisfied or your brace doesn't fit right, let us know and we will help you with our free returns and exchanges. We pay the return shipping. Your satisfaction is our top priority!
Why good posture is important
You may have heard about the many benefits of maintaining good posture. Not only does it give you strength in the area of ​​your body that experiences the most chronic pain, which is your lower back, it also helps reduce tension in your neck, shoulders, and upper back.
But you know good posture can also:

Boost your energy levels




help you breathe better

Keeps you in proper form while exercising

Reduce the chance of injury while doing physical activity

make you look taller
Yes, practicing and maintaining good posture contributes to your overall health and ease of daily activities.
Most of us understand the importance of good posture, but sometimes we forget to prompt ourselves to sit up straight or maintain a neutral spine.

To solve this problem, many people find relief through posture correctors.

What to look for in a posture corrector

Typing "posture corrector" into the online search bar will return you to the options page. This is great news if you know what you're looking for. Otherwise, it can feel overwhelming.
Here are a few things to consider when deciding which posture corrector is right for you.

encourages muscle activation

There are definitely benefits to being braced with the right bracing. But, overall, bracing is a double-edged sword.
If you keep supporting the spine in a certain position, it can atrophy the spinal muscles and become lazy,, spinal neurosurgeon and chief of the spine at St. John's Hospital in Santa Monica, Calif. and founder of NeuroVella Brain Spa .

With this in mind, the goal of a posture corrector should be to activate the muscles. That's why he recommends the soft brace: it reminds the body and our postural muscles that this is the best position.

potency

Narrowing your search to posture correctors that focus on key areas can improve the effectiveness of your product. The most important postural areas are:
neck




neck-thoracic junction

lower back
comfortable
No matter how effective a posture corrector is, if it's too uncomfortable, people will struggle to wear it. If people don't wear it, the efficacy factor becomes irrelevant.
I find that the most comfortable are also the most effective, as are the soft ones, as they tend to keep the muscles active and prevent atrophy.

easy to use

Posture correctors that provide support but are easily self-adjusting are recommended so that people don't have to rely on others to help them put on, take off, and adjust tension.
Being able to wear the correct posture under or over clothing is also a key feature when choosing the right clothes for you.

Support areas

Posture correctors come in a variety of styles to support your neck, lower back, or your entire upper body. Make sure you choose a product that fits your needs and targets the areas where you need support most.
About this ZSZBACE Clavicle Support:
STAND AND SIT STRAIGHT WITH EASE: No more hunched shoulders and painful back! The world as it is today may have primed us for living with rounded shoulders, tilting our heads as we check our messages on the phone, slumping over the steering wheel when driving or spending hours at work sitting at our desk. However, this does not mean that we need to suffer. Support your body with this adjustable back brace corrector and improve your posture today – plus, it is invisible under your clothes!
RELIEVE MUSCLE AND JOINT ACHES: Maintaining the right posture will not only help add a few inches to your frame, but it will literally save you from visits to the doctor's office and pain medication. The brace keeps your upper back and neck in good alignment, so that your joints and spine are no longer stacked in a way that adds tension to the muscles and ligaments. Thus, you will soon move with more ease and comfort without putting your body at risk for injury.
OPTIMAL SUPPORT FOR A HEALTHY POSTURE: Whether you are sitting or standing and need some good support for your aching neck or upper back, this posture corrector will work wonders for you! Unlike most thoracic braces out there that are rigid and feel uncomfortable for the body , this fully adjustable posture corrector provides stability and support without restricting your movement in any way.
ONE SIZE FITS ALL: Our comfortable back straightener is designed to fit all sizes with ease, ideal for both women and men with scoliosis, kyphosis, upper back pain and any other posture misalignment. Featuring high-end extra durable stitching, the brace is made to last for a really long time. What is more, the breathable material allows your skin to breathe so you can wear it for many hours every day, without any discomfort.
Share
View full details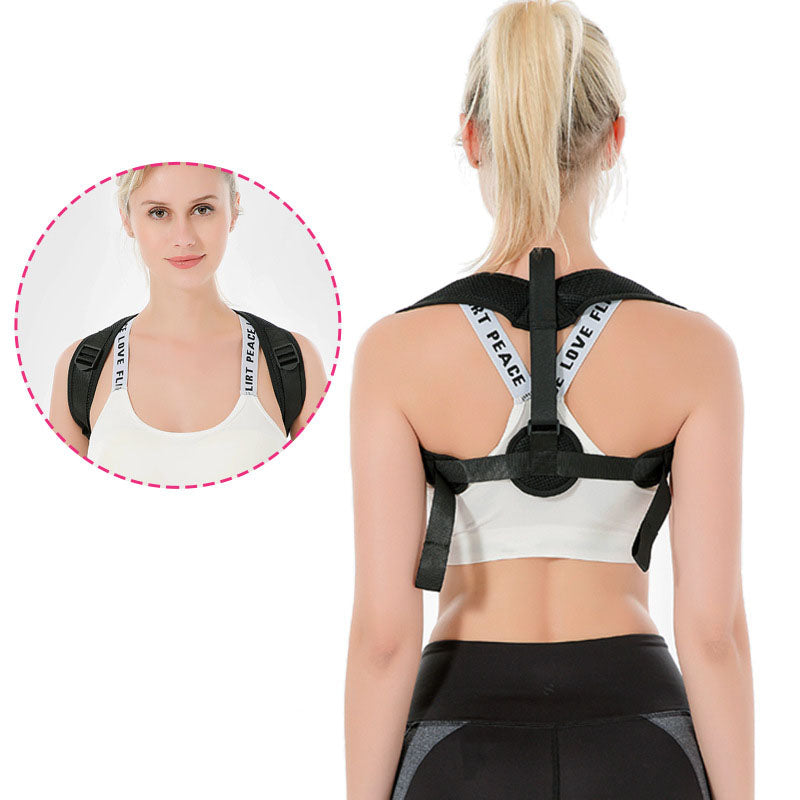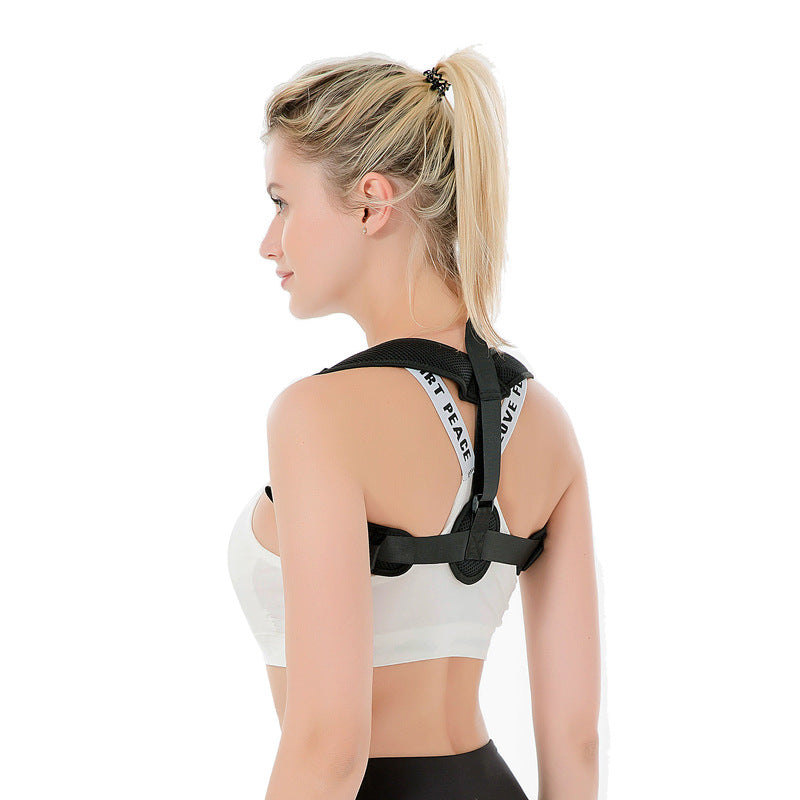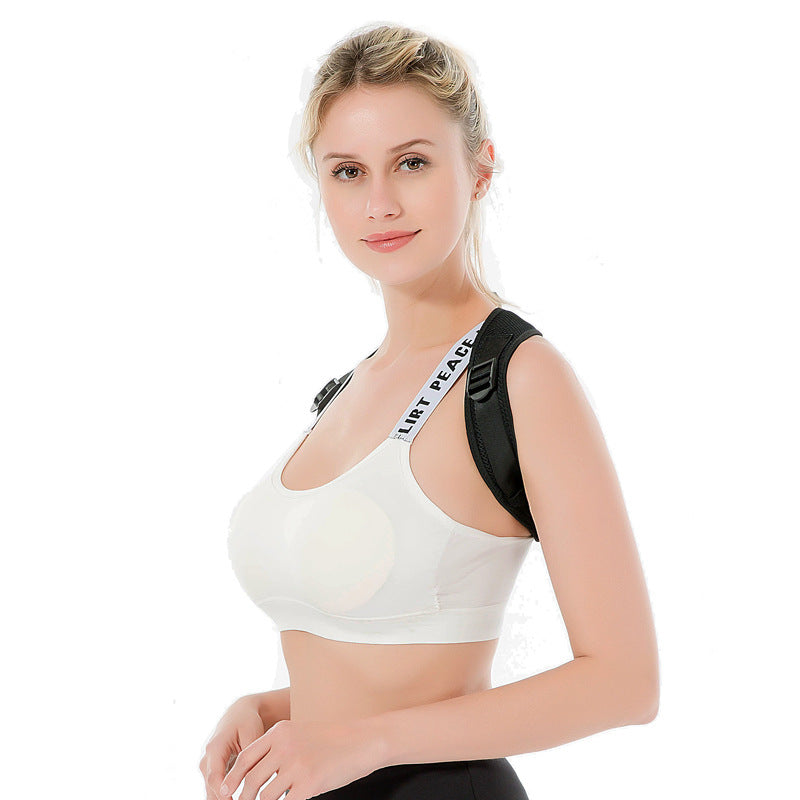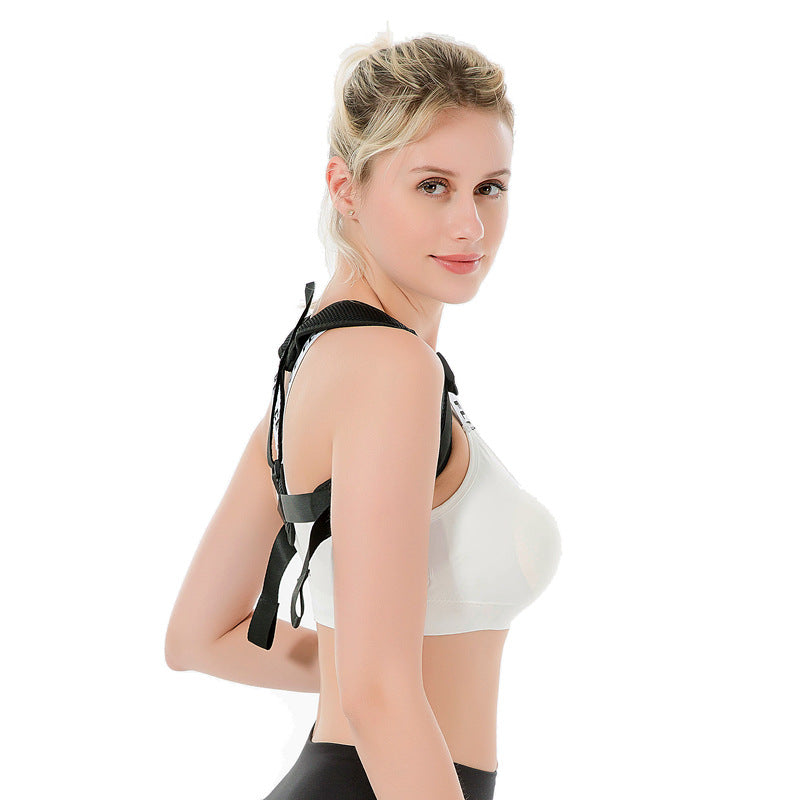 OUR PROMISE TO YOU!
Not 100% satisfied with the brace? No problem, we'll take it back and issue afull refund. No hidden charges.