Use the coupon code "happy" to get a $5 discount For Order Over $20
Regular price
$26.99 USD
Sale price
$15.99 USD
Unit price
per
Sale
Sold out
Or fastest
delivery Thursday December 07
Order within today
Shipping

Estimated delivery time:

United States: 3-5 working days
United Kingdom: 3-7 working days
South Africa: 6-12 working days
Canada: 5-12 working days
Ireland:6-12 working days
Australia: 5-11 working days
New Zealand: 4-9 working days

Rest of Europe: 4-11 working days
Albania, Austria, Belarus, Belgium, Bosnia, Bulgaria, Croatia, Czech Republic, Denmark, Estonia, Finland, France, Germany, Greece, Hungary, Iceland, Italy, Latvia, Lithuania, Luxembourg, Malta, Netherlands, Norway, Poland, Portugal, Romania,  Slovakia, Slovenia, Spain, Sweden, Switzerland, Ukraine

Asia: 6-12 working days
Hong Kong, Israel, Japan, South Korea, Thailand, Vietnam, Japan, Lebanon, Malaysia, Oman, Pakistan, Qatar, Saudi Arabia, Singapore, Taiwan, Turkey, United Arab Emirates

South/Central America: 6-12 working days
Chile, Colombia, Mexico


Please see checkout for shipping/delivery estimate. Easy Returns and Exchanges

Worldwide Express Air Shipping + Satisfaction Guaranteed!
Returns

We offer a 100% money-back guarantee. If you are not satisfied or your brace doesn't fit right, let us know and we will help you with our free returns and exchanges. We pay the return shipping. Your satisfaction is our top priority!
5 Situations You Should Wear Copper Fit Compression Socks:
Treating Foot Problems
Copper compression stockings are often used to treat foot-related problems, especially for people with poor blood circulation, inflammation such as arthritis, and slow healing of wounds caused by diabetes. Because they improve blood flow, promote skin health, and fight infectious microbes, these copper-infused compression socks can prevent a variety of health problems in the veins of the feet, ankles, calves, and legs. They can also help maintain good blood circulation as you recover from surgery.
while running

Wearing ill-fitting socks while running is a bad idea, as they can cause chafing from friction and can also cause poor circulation in the legs. Unless you're wearing the right gear, it can take a while for your feet and legs to recover from the stress of running. 5-Toe Brass Socks improve blood flow and reduce lactic acid build-up in leg muscles by providing full coverage of the foot and toes, thereby speeding their recovery and ensuring better performance. Since copper is antibacterial, these socks help prevent odor as well as athlete's foot and other infections.
when stretched

If you do yoga, Crossfit, or other sports that involve a lot of stretching and pulling, copper-infused compression socks can help prevent leg cramps and strains. Unlike the constant tension caused by running, these exercises can put sudden stress on your muscles. Copper compression stockings offer similar benefits to prolonged strains and sudden stretches or pulls by preventing odors, maintaining optimal blood circulation, and helping your legs recover faster.
pregnancy period

Pregnant women often face leg cramps, swollen ankles or feet, and other leg-related problems such as varicose veins and deep vein thrombosis (DVT). During the third trimester, hormonal changes in your body can also lead to increased blood volume, blood clotting, and clotting. All of these problems can be prevented by improving circulation in the legs. By wearing copper compression socks, you can keep your legs healthy throughout your pregnancy.
when flying

Air travel can wreak havoc on your legs. You don't get much exercise while standing in line or walking around the airport and spend anywhere from a few hours to almost a day on a plane. Sitting and standing for long periods of time can cause many problems, especially for older pilots and people with poor circulation, edema or leg problems. Copper compression stockings improve blood circulation while traveling and prevent joint pain, heaviness in the legs and swelling of the feet or ankles. That's not all! Multiple rounds of research have been conducted to fully determine the overall potential of these revolutionary copper socks. Here's an informative video detailing how each property of copper can help keep your skin safe and healthy, as well as the product's potential applications.
Your Legs Deserve Results

Get your blood circulating in style! ZSZBACE Socks are Great for relief of varicose veins or other leg swelling issues. Use them every day, night, or both.

The results are a boost in circulation, delivering an enhanced oxygen blood flow keeping you going harder, for longer, and recovering faster.


Because Pushing Yourself That Extra Mile Matters!

Feel the immediate Comfort and remarkable design of your New Stamina Compression Socks. Immediately Rub your hands across the Quality Fabric and stitching, and designed easy to get on even though they are a Compression Sock! Stamina Socks Wash well without losing compression keeping all the excellent vascular toning benefits.

Because Your Legs Need Love Too

Get the Results you need with an excellent durable Compression Sock, constructed with a new fashionable look, and in a variety colors!
Share
View full details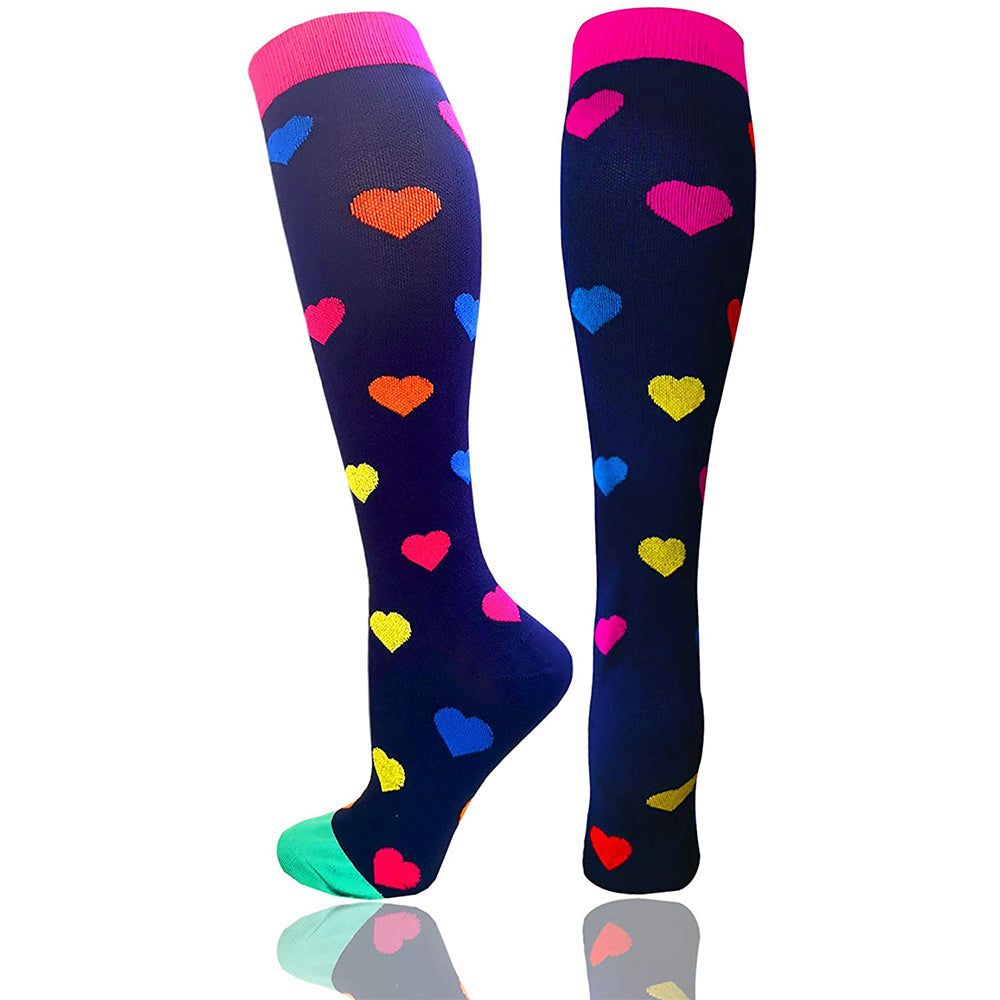 OUR PROMISE TO YOU!
Not 100% satisfied with the brace? No problem, we'll take it back and issue afull refund. No hidden charges.