Use the coupon code "happy" to get a $5 discount For Order Over $20
Regular price
$26.99 USD
Sale price
$15.99 USD
Unit price
per
Sale
Sold out
Or fastest
delivery Thursday December 07
Order within today
Shipping

Estimated delivery time:

United States: 3-5 working days
United Kingdom: 3-7 working days
South Africa: 6-12 working days
Canada: 5-12 working days
Ireland:6-12 working days
Australia: 5-11 working days
New Zealand: 4-9 working days

Rest of Europe: 4-11 working days
Albania, Austria, Belarus, Belgium, Bosnia, Bulgaria, Croatia, Czech Republic, Denmark, Estonia, Finland, France, Germany, Greece, Hungary, Iceland, Italy, Latvia, Lithuania, Luxembourg, Malta, Netherlands, Norway, Poland, Portugal, Romania,  Slovakia, Slovenia, Spain, Sweden, Switzerland, Ukraine

Asia: 6-12 working days
Hong Kong, Israel, Japan, South Korea, Thailand, Vietnam, Japan, Lebanon, Malaysia, Oman, Pakistan, Qatar, Saudi Arabia, Singapore, Taiwan, Turkey, United Arab Emirates

South/Central America: 6-12 working days
Chile, Colombia, Mexico


Please see checkout for shipping/delivery estimate. Easy Returns and Exchanges

Worldwide Express Air Shipping + Satisfaction Guaranteed!
Returns

We offer a 100% money-back guarantee. If you are not satisfied or your brace doesn't fit right, let us know and we will help you with our free returns and exchanges. We pay the return shipping. Your satisfaction is our top priority!
Copper socks are good for your health

Copper has a variety of benefits for your health, and the invention of copper in clothing can provide these benefits in a number of ways. As far as socks go, copper-infused socks can help you have healthier, softer, more comfortable feet, using science and technology that's easy to understand when things break down.

First, copper is a naturally occurring material, it is a material that comes into contact with the body. Knowing this, it's easy to understand how the copper used in socks can help promote the health of your feet, as you're giving your feet a natural material that your body is already using and looking for.

Copper socks have natural antifungal and antibacterial properties, as well as the ability to improve circulation, and these benefits begin as soon as they touch the feet. You don't need to wait or wear copper socks over and over again before seeing or feeling any type of results, because they have the ability to work their magic right away. However, having said that, the benefits of these socks will increase over time, so the socks will feel better when you wear them more regularly.

A pair of copper socks also naturally stimulates the body's ability to produce collagen and capillaries to promote healthy blood flow, which aids in the healing, softening, and skin health process. These benefits allow you to help your feet function better on a healthy scale, so you can keep your feet looking and feeling fresh every day.



Copper socks are good for your health Copper socks work for almost any type of person, and people with diabetes and those with rough or calloused feet can reap the same benefits by incorporating copper socks into their daily wardrobe. Copper socks are also often recommended for people with frequent beriberi attacks, as copper's natural antifungal properties can help reduce beriberi fungus.
COMPRESSION SOCKS BENEFITS AND FEATURES:
- Improve venous blood flow.Stimulates blood flow
- Stimulates oxygen delivery to muscles.
- Circulation support to fight Reduced Fatigue.
- Prevents lactic acid production.
- Keeps your feet dry.
- Provides for full range of motion and flexibility.
- They protect your legs from small scratches.

Professionals who can benefit from compression socks:
- Athletes and active people involved with Sports, running, hiking, cycling.
- Masseurs, cosmetologists, and stylists
- Frequent travelers or anyone taking a long plane flight
- Teachers and people who work in Warehouse, packing, or delivery occupations
- Business people with desk positions that require prolonged sitting
- Construction workers, chefs, line workers, and restaurant serving staff
- Or you are just that loving person wanting to show how much you care but running short of gift ideas.

What can compression do?
Improve blood flow, move faster, react quicker and use less energy. Designed to promote oxygen flow preventing cramping, fatigue, swelling and helps in muscle recovery, spider, varicose veins and diabetic. Help relieve pain & discomfort related to plantar fasciitis.

Perfect for sports
Help regulate temperature. Perfect for any season, be it summer or winter! Keep your legs protected in the hot summer and warm in the winter. Ideal for long-runs, trail running, marathons and tennis players looking to improve their performance.

Perfect for daily wear
You can ware them all day and night, also we have lots of color combinations to suit your needs on specific occasions.

Tips:
For more comfortable, order a larger size.
For more compression, order a smaller size.
Share
View full details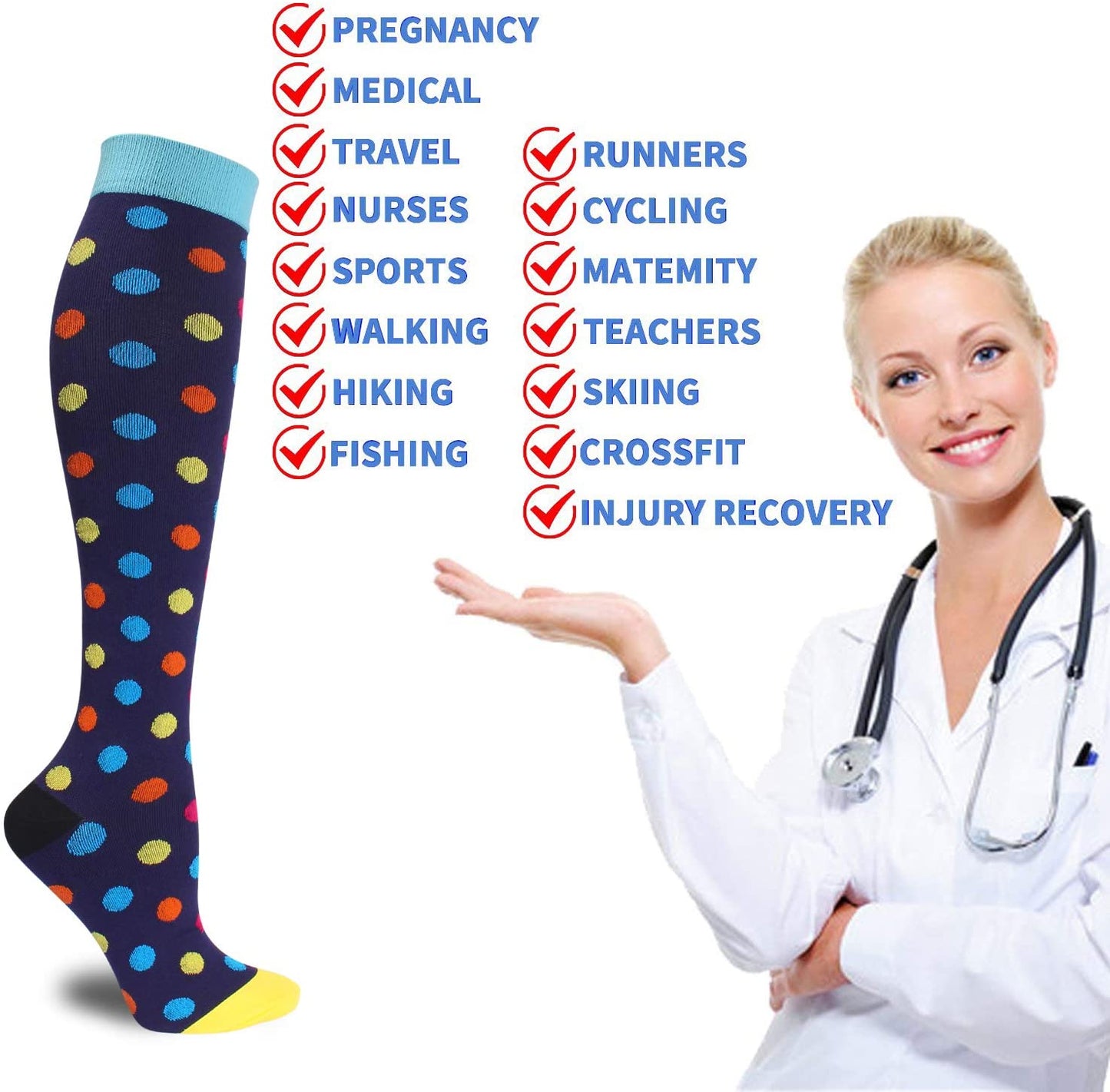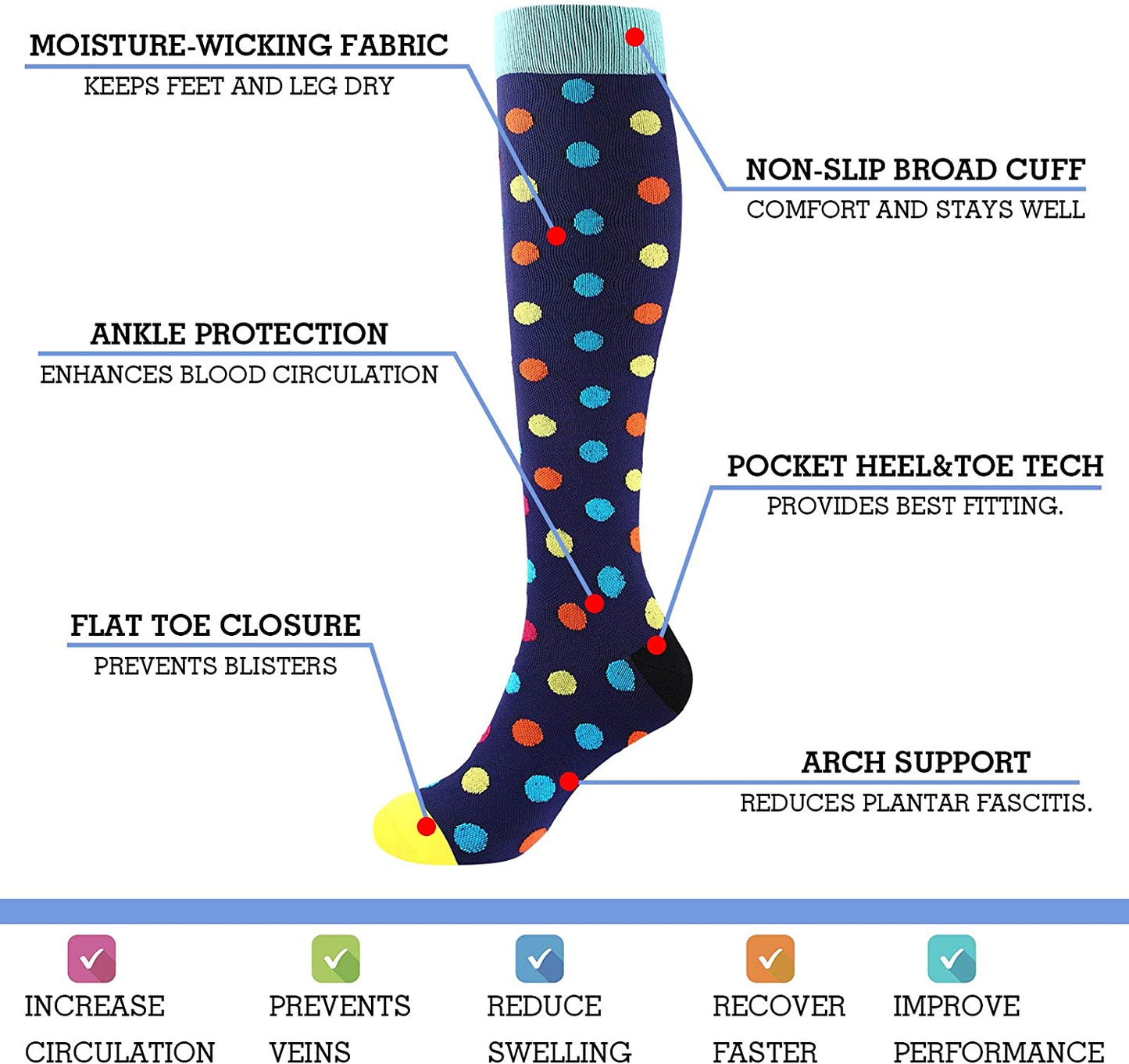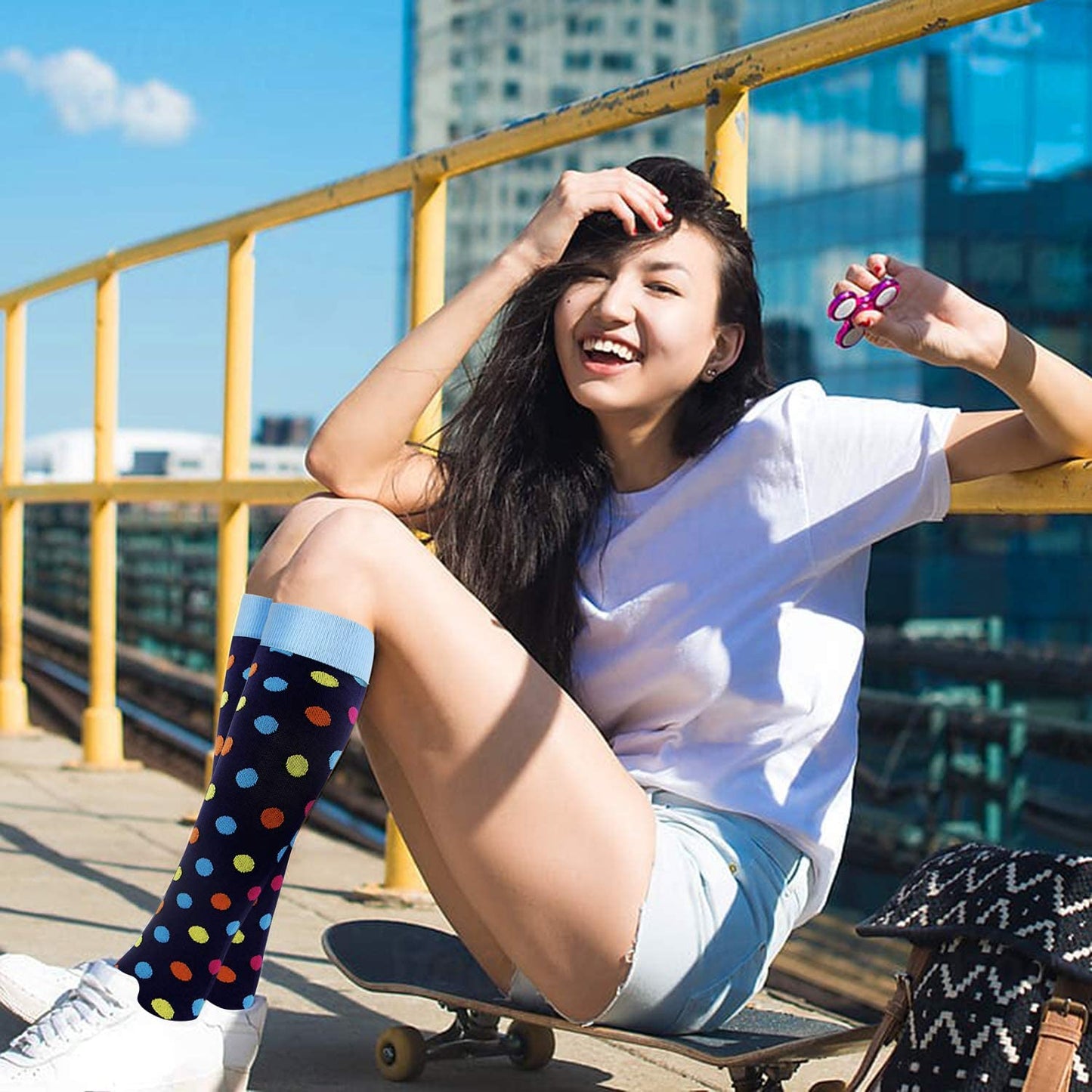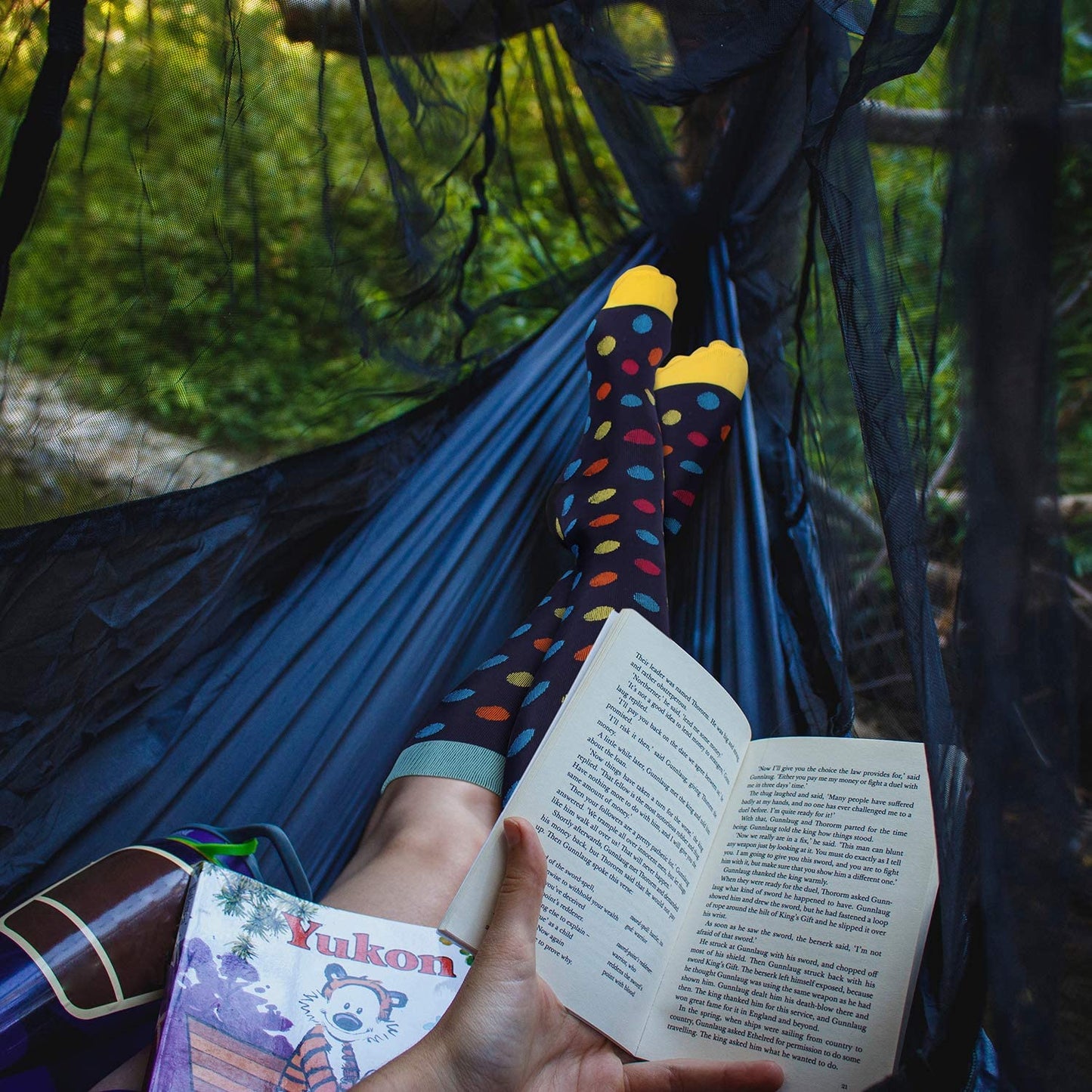 OUR PROMISE TO YOU!
Not 100% satisfied with the brace? No problem, we'll take it back and issue afull refund. No hidden charges.