Use the coupon code "happy" to get a $5 discount For Order Over $20
Regular price
$25.00 USD
Sale price
$14.99 USD
Unit price
per
Sale
Sold out
Or fastest
delivery Thursday December 07
Order within today
Shipping

Estimated delivery time:

United States: 3-5 working days
United Kingdom: 3-7 working days
South Africa: 6-12 working days
Canada: 5-12 working days
Ireland:6-12 working days
Australia: 5-11 working days
New Zealand: 4-9 working days

Rest of Europe: 4-11 working days
Albania, Austria, Belarus, Belgium, Bosnia, Bulgaria, Croatia, Czech Republic, Denmark, Estonia, Finland, France, Germany, Greece, Hungary, Iceland, Italy, Latvia, Lithuania, Luxembourg, Malta, Netherlands, Norway, Poland, Portugal, Romania,  Slovakia, Slovenia, Spain, Sweden, Switzerland, Ukraine

Asia: 6-12 working days
Hong Kong, Israel, Japan, South Korea, Thailand, Vietnam, Japan, Lebanon, Malaysia, Oman, Pakistan, Qatar, Saudi Arabia, Singapore, Taiwan, Turkey, United Arab Emirates

South/Central America: 6-12 working days
Chile, Colombia, Mexico


Please see checkout for shipping/delivery estimate. Easy Returns and Exchanges

Worldwide Express Air Shipping + Satisfaction Guaranteed!
Returns

We offer a 100% money-back guarantee. If you are not satisfied or your brace doesn't fit right, let us know and we will help you with our free returns and exchanges. We pay the return shipping. Your satisfaction is our top priority!
Who can benefit from wearing compression socks?
Compression socks are good for many situations. Your doctor may recommend that you wear compression stockings:
Improve leg circulation




Reduce swelling in legs and ankles

Improve lymphatic drainage

Standing up after sitting for a while to deal with orthostatic hypotension or low blood pressure

Prevent blood from building up in the veins of the legs

Prevention of deep vein thrombosis in the legs

prevent venous ulcers

Reduce pain associated with varicose veins

Reversal of venous hypertension
Compression socks are also useful in other situations:
Athletes sometimes wear compression socks on their arms or hands during a workout, practice, or competition to help improve blood flow and oxygen delivery. Some athletes also wear compression wraps to help speed up their post-workout recovery.

For people in wheelchairs, compression stockings can help improve blood flow and reduce swelling in the legs.
Pregnant women with swollen legs, feet, or ankles may need to wear compression stockings to reduce the chance of swelling. Most pregnant women see the best results when they put on compression stockings in the morning as a precaution, not after swelling.
Airplane passengers or crew on long or frequent flights may want to wear compression stockings to help increase circulation and reduce the risk of developing deep vein thrombosis, or blood clots.
For people who work standing up all day, compression stockings can help reduce fatigue, pain, or swelling by increasing blood and oxygen flow to the legs and feet.
Tips for Wearing Compression Socks
Put on compression socks
If you wear compression stockings, you should put on the compression stockings or compression stockings like any other socks - first pull it over your foot, then spread your legs. If you're having trouble putting on compression stockings, try applying a small amount of talc to your feet or legs. Try pulling the compression stocking all the way up so that the pressure is well distributed across your feet and legs. Try not to allow socks to pile up in any particular place. Your compression stockings should fit firmly and tightly against your skin, but should not be painful.
Take care of your compression stockings

You can put on compression stockings in the morning when you're dressed and take them off before bed (unless your doctor advises otherwise). You may need to get used to wearing compression socks, but if they fit, they shouldn't be painful or too cumbersome to wear most or all day. You should buy at least two pairs of compression socks so you can wash and dry them between uses, just like any other socks or stockings.
Combining a lightweight feel with advanced compression technology, these short socks are built for everyday use. Whether you're playing golf, running, or any other sport, these socks will increase circulation and prevent injury.
Ultralight design and hydrophobic materials improve breathability

Seamless toe-closure for maximum comfort

Anatomically padded cushioning, anti-blister, anti-hotspot

Supremely smooth yet durable

Low-maintenance ownership - machine wash and hang dry
Share
View full details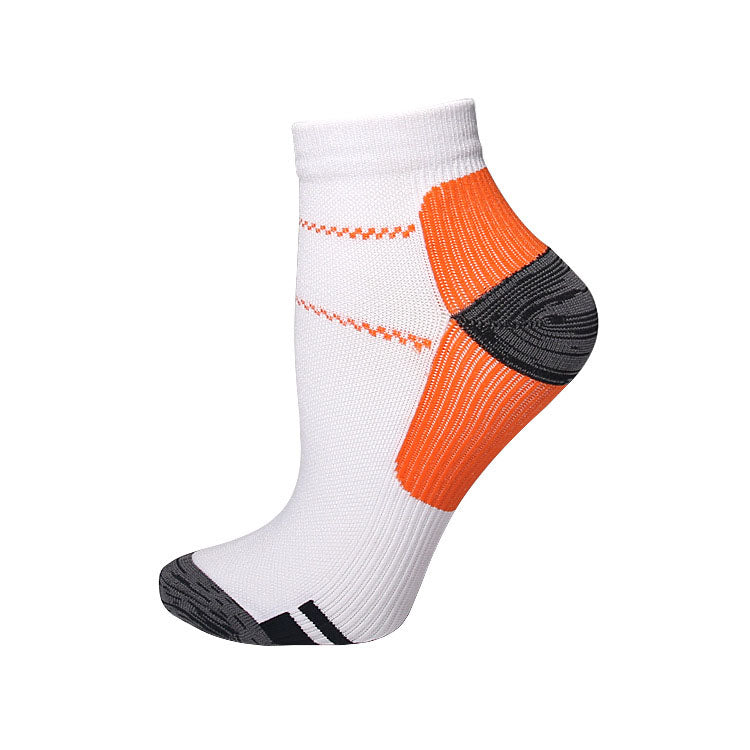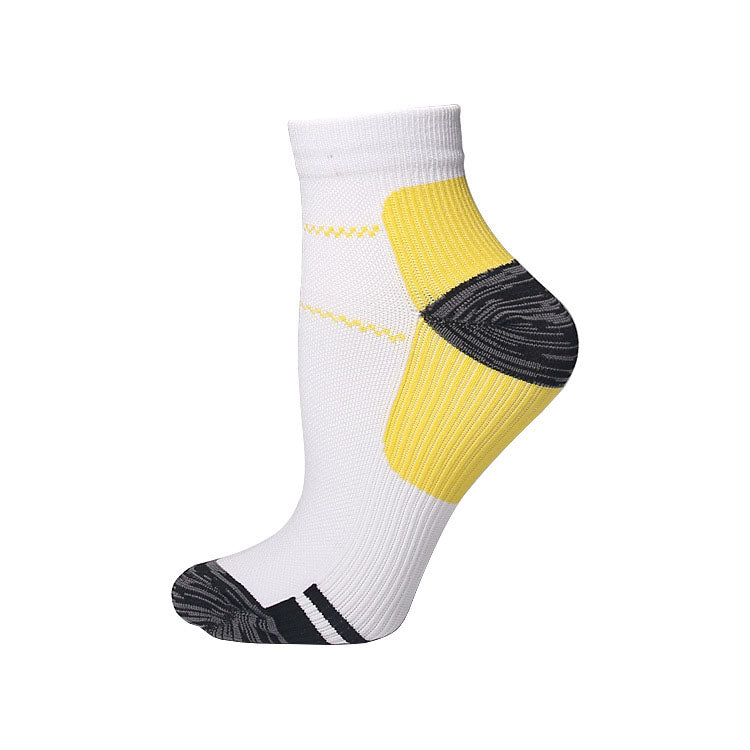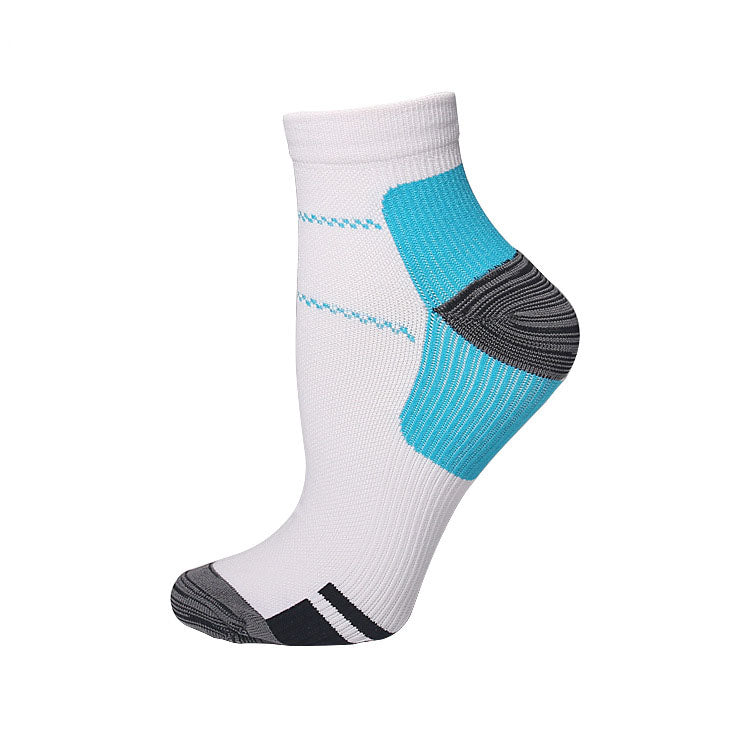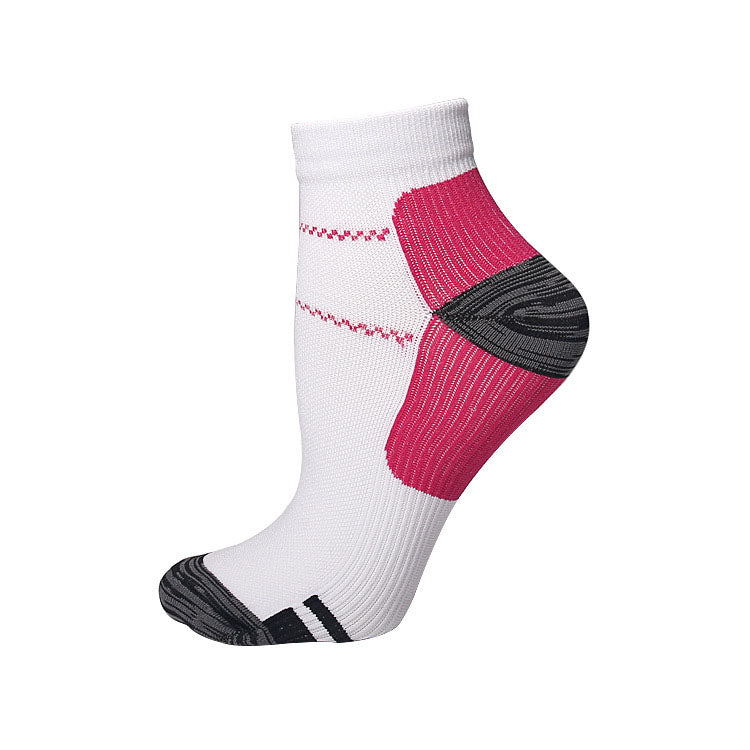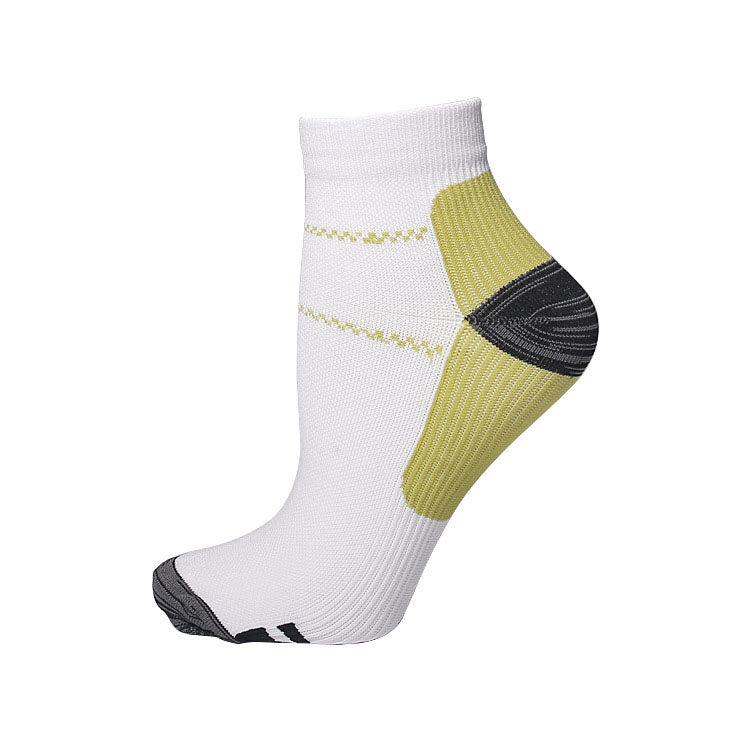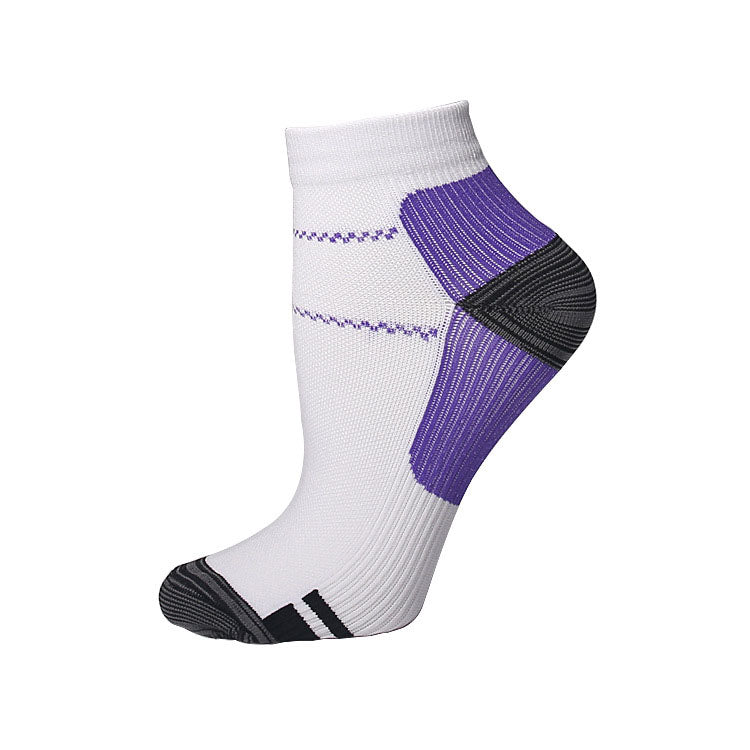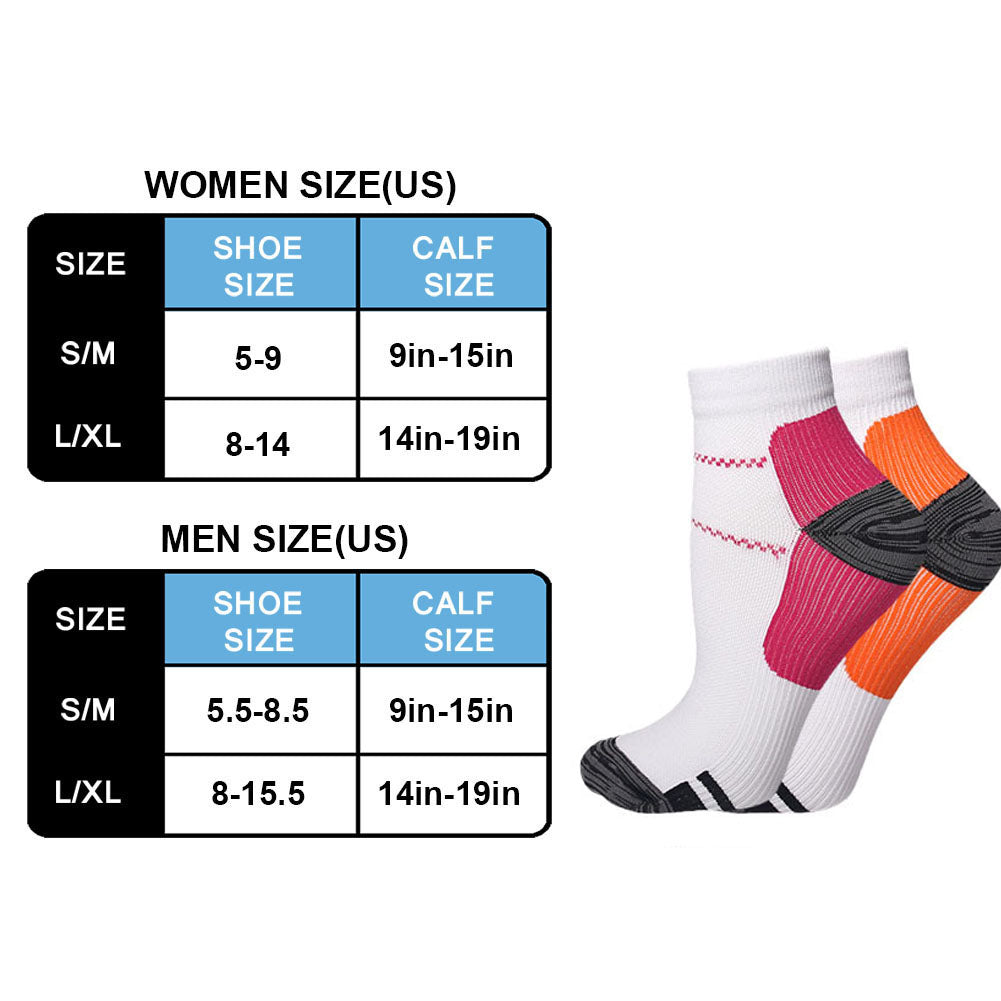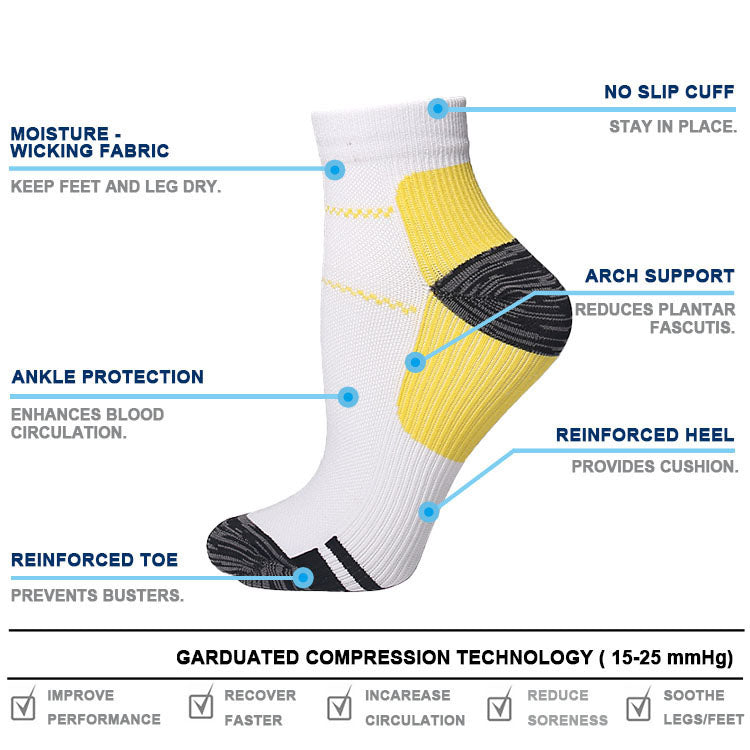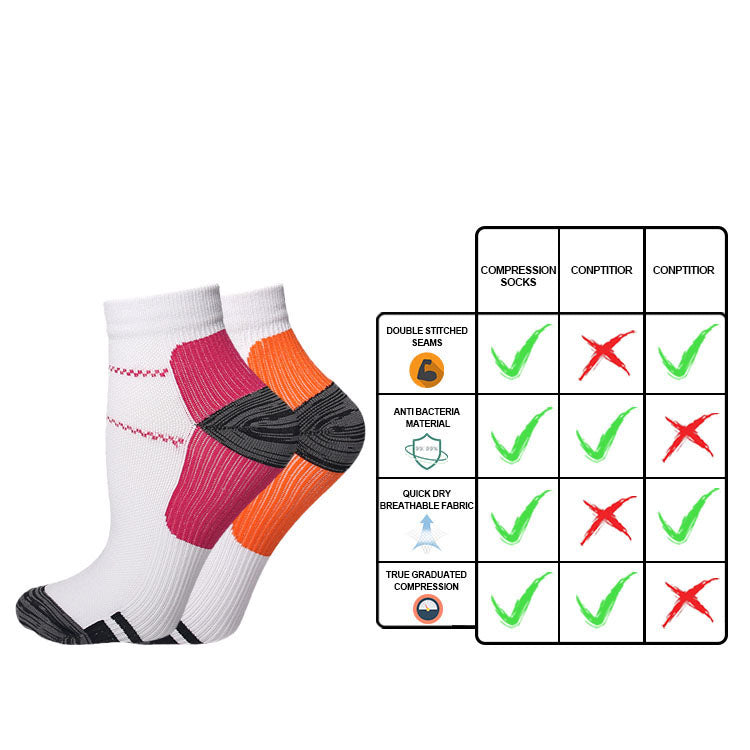 OUR PROMISE TO YOU!
Not 100% satisfied with the brace? No problem, we'll take it back and issue afull refund. No hidden charges.