If you:
Want to improve posture and stop hunching
Want to get rid of shoulder or neck pain
Upper Back Pain Relief
You need the ZSZBACE Posture corrector .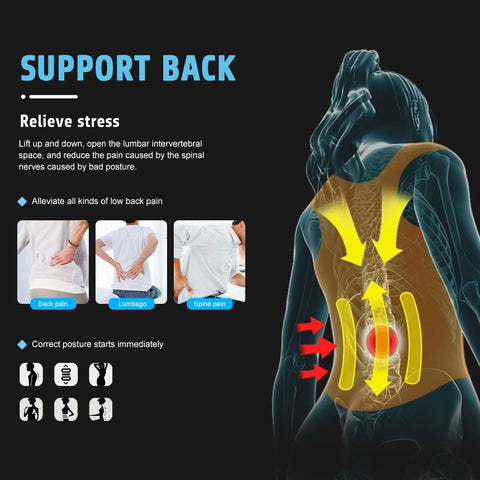 The ZSZBACE Posture corrector for men is designed to mold seamlessly with the upper and middle back, giving you lower back support and stabilizing your clavicle. Once worn, the lower back brace will pull the shoulders into an ideal position, all the while realigning the thoracic spine and supporting the middle and upper back. Over time, the waist trainer for men will help correct and relieve the negative symptoms of bad posture.
Our posture correction back brace provides with strong support to lower back and waist. Stabilise and support your shoulders, chest, and back with this posture correction brace. You can deal with bad posture, hunchback, back pain and tension.
Our posture support is created to be a universal fit for adults and teenagers. Good posture is beautiful for all and back support will remind you to keep your back straight. Wearing the back support brace for some time develops muscle memory which means you'll keep your back straight even without the posture corrector device.