No matter if you are spending multiple hours seated for work or studies, if you are suffering from scoliosis or back stiffness or if you are just looking for a healthy, confident posture this unisex clavicle brace is just what you need. Think of our posture corrector spinal support brace as your own personal trainer which "trains" your body to slowly regain the correct posture by helping you develop muscle memory.
Bad posture can cause back pain, neck pain, shoulder pain, stress, focus difficulty, poor sleep or low energy. Using our posture corrector thoracic back every day will help you reduce pain, be more confident, realign your spine and regain your body's natural posture.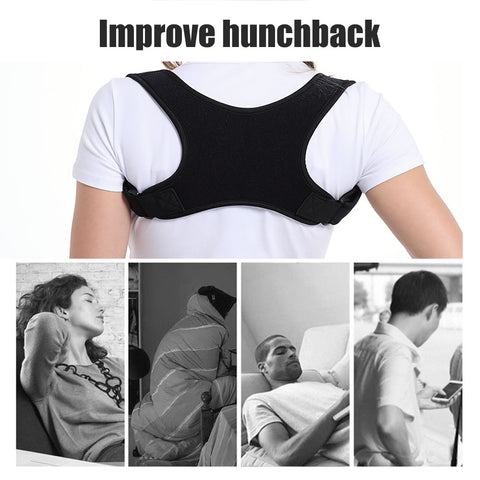 Our posture corrector is unisex both for men and women.
15-25 minutes a day will help your muscles remember and to return to a normal, comfortable and healthy posture.
The posture corrector will gradually retrain your stiff muscles by pulling the shoulders into an ideal position. A straight back instead of kyphosis can help recover your spine, feeling more confidence and air breathing with less pain from your neck, back, shoulders or tension headaches.
Can be worn under your shirt or blouse and no one will notice it even yourself. You can start your rehabilitation training anytime and anyplace with our brace while working, reading, studying, doing sports, playing games at home, the office and gym.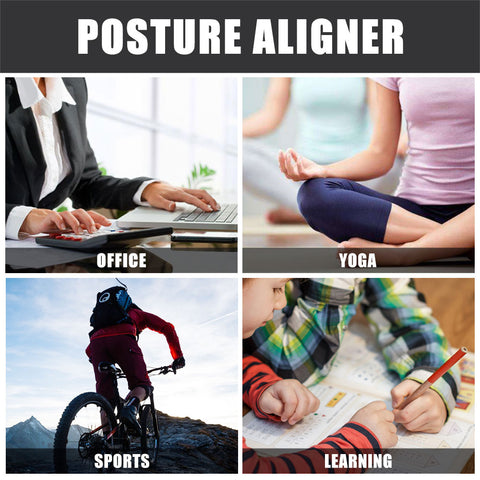 Easy to use this straightener brace without others' help, you can effortlessly put it on and take it off by your own. The anti-slip velcro strap is flexible and discreet enough, and can be easily adjusted by yourself to a comfortable condition.