Do you ever bothered by these troubles, such as you're thin but with fat little bellies, you did exercise so hard while your waistline isn't shrinking, etc.
That beer belly and larger waist sizes, not only make you out of shape but a risk to healthy. If you are seeking for fitness and wants you want get rid of belly fat, I would suggest you to try our premium quality sweat belt.

Our aim is to provide your back and waist with enough support to help soothe the pain while still allowing your body to twist and turn naturally. The dual adjustable compression straps give you the ability to loosen the belt if you prefer more mobility and tighten it if you need more stability.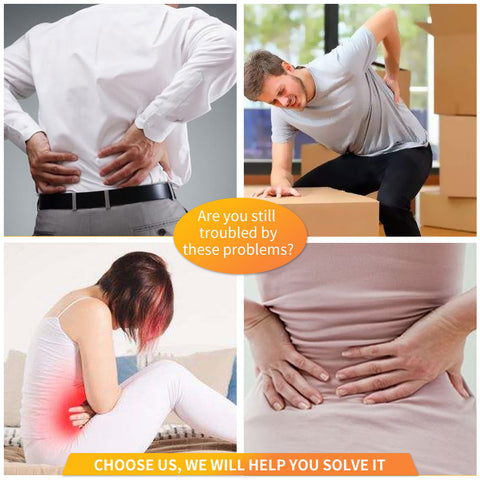 Reinforced Support for Lower Back Pain Relief:

Providing targeted support for the lower back, the ZSZBACE Back Brace Support relieves chronic pain and pain caused by sciatica, degenerative disk disease, slipped or herniated disks, scoliosis, spasms and injury. The adjustable compression wrap is reinforced with integrated vertical stays for optimal support without restricting movement. Reduces the risk of reinjury with gentle compression therapy that retains therapeutic heat to promote healing by increasing circulation.

Removable Lumbar Pad:

An ergonomically designed lumbar pad supplies additional pressure and support to the lower lumbar region, providing targeted relief from back pain. The cushioned lumbar pad is also removable for easy customization.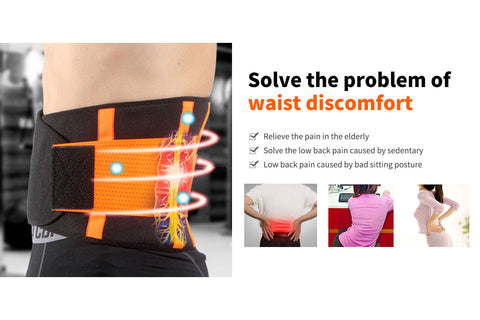 Adjustable Fasteners:

Easily adjust the level of compression produced with the dual fasteners. Constructed with a strong latching material for a secure, nonslip fit, the brace is adjustable,