Are you constantly hunched over a computer or cell phone ?

Because of technology our posture is the worst it's ever been.
Finally, there's a quick and easy way to improve your posture
ZSZBACE Corrector Features :
Enhance Temperament and Confidence
Look Straighter and Taller
Light and Comfortable
Adjustable for Convenience
Back Pain Relief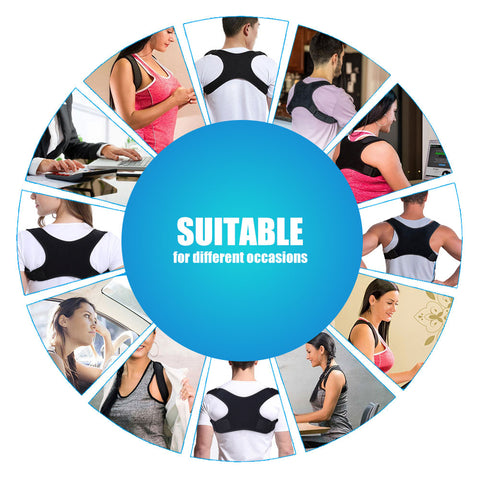 Why I feel pain when using this posture corrector ?

- It's normal to feel mild discomfort and awkward at first, because most of us have been using for years.
But soon you will notice an increase in your awareness of your posture, and sitting and standing upright will begin to feel natural.

How to adjust the tightness of my back posture corrector for the best results?

- We suggest you to divide 3 courses into 3 weeks as follows :
Adaptation period: Should not be too tight for giving your back and spine a little time to adapt slowly.
Adjustment period: Might make your posture brace a little tight to improve your posture.
Maintenance period: Keep the tightness of posture corrector in order to maintain your muscles memory.

How long do I wear the posture corrector each time ?
- We suggest you begin with 15 minutes and increase the time slowly from 15 minutes to 2 hours.
You may increase or reduce the time base on your own situation or feeling.