In the modern society, smart phone and personal computer always use every day. And, at the same time, it becomes possible to take the posture that only the face must be taken in front of the them, but the problem comes out of the cervical vertebrae, and even the thoracic vertebrae begin to bend, and it finally becomes a hunchback.
‧I have a backache due to long hours of desk work
‧My shoulder becomes sore due to overuse of the computer and smart phone
‧I have tired neck and hips due to a long time in the same posture
‧My posture got worse → Maybe it was caused by the above body strain
    It is important to prevent early treatment as soon as possible because it is time to take time to treat it.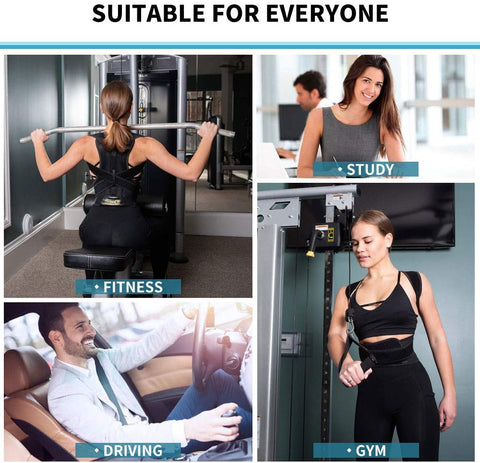 Wear the "ZSZBACE Posture Correction Belts ", a hunchback correction supporter developed based on ergonomics under the supervision of a Judo rehabilitation teacher, in your daily life to get a beautiful posture with a well-organized core!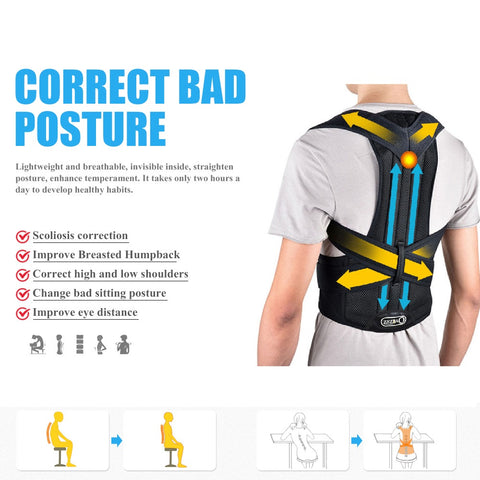 By withstanding the discomfort caused by postural breakdown, such as stiff shoulders, lower back pain, metabolism and muscle weakness, headaches caused by nerve compression, it can play a role in improving support.
And it is different from the general rear adjustment type. It can be adjusted by just pulling the front belt part. Even people with stiff body can easily wear it, so it is easy to use and uses highly breathable material, so even if the metabolism is better than women tall men can also wear it comfortably.
    So, by changing the posture of everyday life by using this posture corrector, let's make a body that is hard to become a hunchback, and make a good look!