The wrong posture has a great impact on people, which can be summarized in the following 3 points:

①To the overall image: Adolescents are in a critical period of physical development. Many bones on the body have not yet matured. The wrong posture will cause bone deformation, resulting in hunchback, shoulder failure, and curvature of the spine, regardless of whether it is looking far or close. , The impression given to people is very bad, this kind of people are destined to love and career not particularly good.


②For eyesight: This is obvious, whether it's not good sitting posture since childhood, or because you are overwhelmed by the increasing academic burden as the grade increases, you slowly change from the correct sitting posture to bending over + lying down Table + armchair + head rest are very bad for eyesight


③Correct psychology: When you have some physiological reactions due to long-term poor sitting posture, such as hunchback and uneven shoulders, you are aware of it, but you do not have enough courage to correct it now. Walking on the street, others' A comment may make you distressed for a long time, greatly reduce your self-confidence, which may lead you to do things negatively and depressed.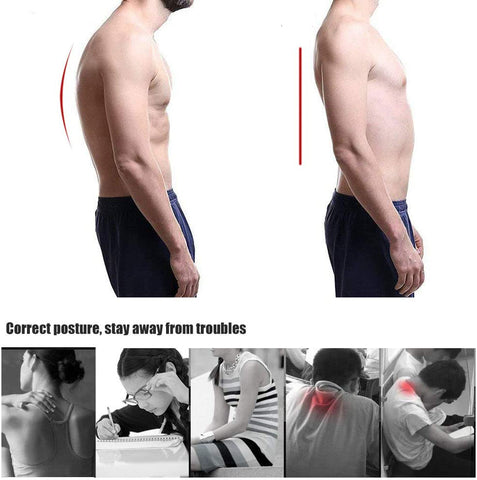 Why is Correct Posture Important?

To get us human moving forward again into a bright and upright future, here is why correct posture is very important:

It makes you look confident and powerful

It improves bodily alignment

Eliminates back and neck pain

Improves breathing

Improves memory and learning

Makes you look taller, slimmer and attractive.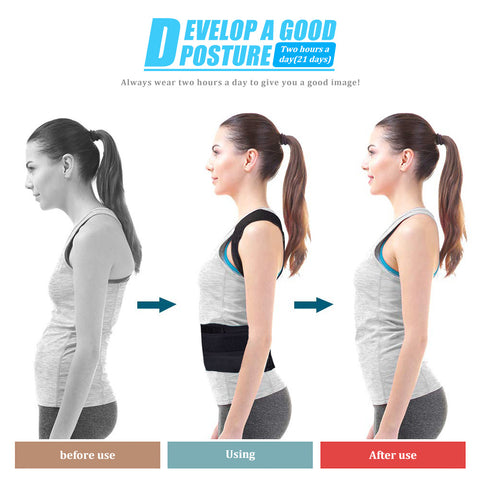 How Will the Posture Corrector Help?

It is a simple and easy to wear product. For those of you having an upright straight posture, we strongly recommend that you also use it sometimes so you never have to face shoulder, neck and back pain.