If you are spending multiple hours seated for work or studies,or if you are suffering from scoliosis or back stiffness,if you are just looking for a healthy, confident posture this ZSZBACE back posture corrector is just what you need.
Do you sit in front of a computer for hours or do you have discomfort and soreness in your back and shoulders?The posture corrector is designed by world-renowned chiropractors to help with the upper and middle back,which "trains" your body to slowly regain the posture brace by helping you develop muscle memory,Wearing our back brace posture corrector regularly for a period of time will help you form a good posture and will be more health.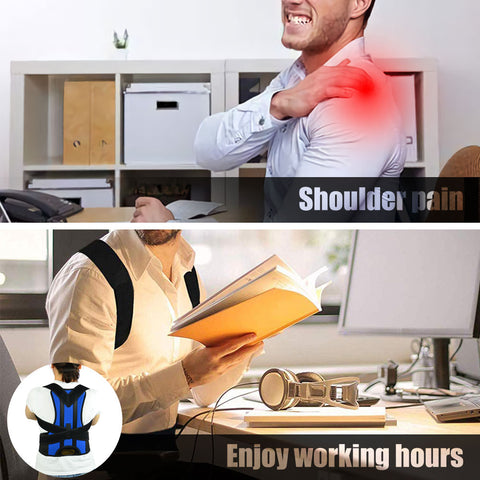 Bad posture can cause back pain, neck pain, shoulder pain, stress, focus difficulty, poor sleep and even lead to nerve damage. Using our back posture corrector every day will pull the shoulders into an ideal position, all the while realigning the thoracic spine and supporting the middle and upper back.Over time,the back brace will help you lower back pain, neck pain relief, be more confident, realign your spine and regain your body's natural posture.
Made of the highest quality breathable and durable neoprene materials,this back straightener posture corrector keep you feels soft and comfortable all the time that keep your skin healthy.So You can wear this back support brace under clothes at work, home or hang out earn a straight back and a flat stomach without nobody will notice it on you.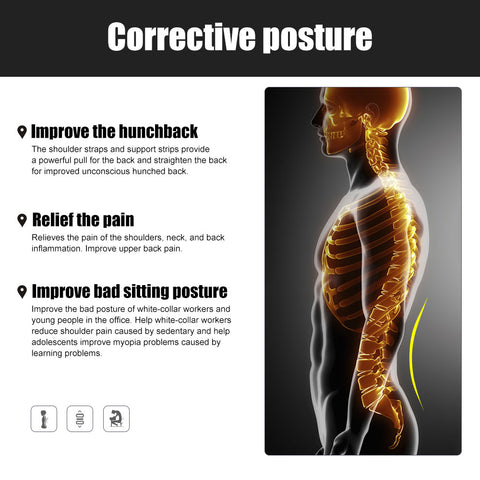 Unlike other difficult to back posture corrector ,our adjustable back support belt ensure snug and comfortable fit.Design with high two fully shoulder straps to adjust for move freely as usually and get spine corrector.