Bad posture can become a nightmare to break too. The symptoms will go worse if you are not taking care of your posture. Keeping your back, shoulder, and neck in the straight way (upright) is the only solution to stop suffering from the bad postures, this could be tough and unnatural.It is time to change the bad habits and get a better posture!
To get a good result, we have this back braces for posture corrector.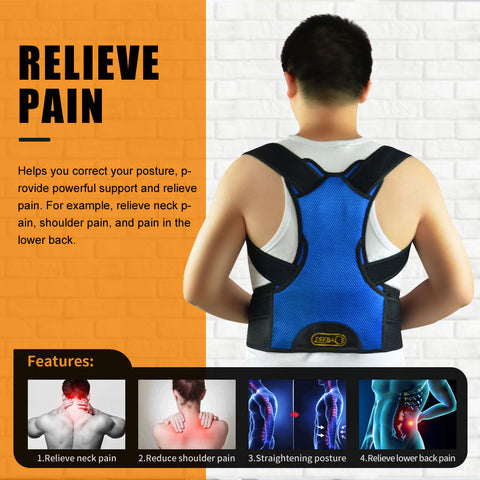 Effective back support. Posture corrector is efficient in correcting the position of your spine and scoliosis. It stabilizes both lumbar spine and thoracic spine, and helps you to avoid bending of the spine as the case with scoliosis. This ensures the formation of correct posture and helps develop the habit to keep the back straight.
The back brace is made of high-quality materials, such as breathable bandage materials on the waist straps and durable soft-padded back for comfort. The back brace may be worn up to 3-4 hours daily. The first couple of days wear it for 15 minutes only, then add 15-20 minutes after few days of wearing. Also, gradually increase the level of tension of the shoulder straps by adjusting their length.
Enhanced fixation
. Adjustable shoulder and waist straps let you adjust the device to individual size. Adjusted back brace forces you to sit orstand properly.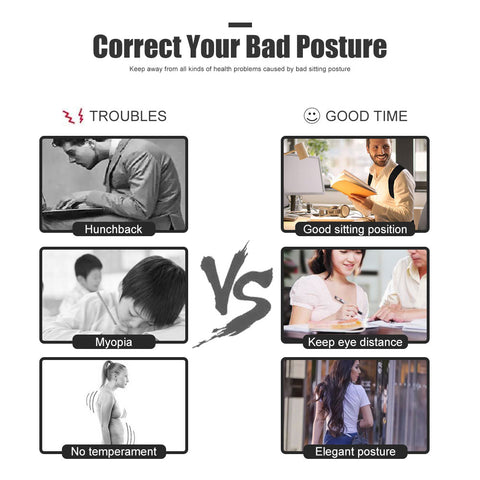 Posture corrector has an adjustable shoulder strap length
. We used plastic sliders and plastic clasp in this back brace, as numerous experiments have shown that this allows you to more evenly distribute the load on your shoulders .