There is nothing quite as frustrating as dealing with chronic back pain. It's one of those overwhelming injuries that doesn't just feel awful. It can be detrimental to your quality of life. What's worse is that the pain doesn't simply get better with time. It can persist for years even with doctor visits, surgeries, physical rehabilitation, and other back support belts.
Fortunately, not ALL back braces are designed to support your back in the same way. While you might not experience any relief with one brand it's very likely you can feel a HUGE difference with the ZSZBACE back brace. Meaning you don't have to keep settling for minimal results. You can start the real journey to healing today. All you need to do is to give this brace a try.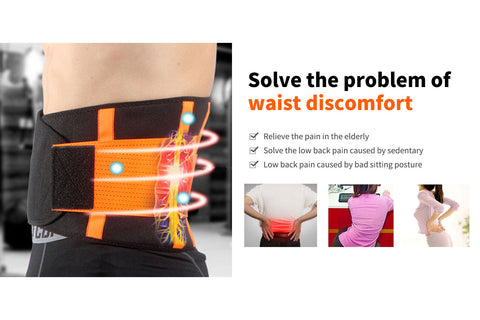 Providing targeted support for the lower back, the waist trimmer belt men relieves chronic pain and pain caused by sciatica, degenerative disk disease, slipped or herniated disks, scoliosis, spasms and injury. The adjustable compression wrap is reinforced with integrated vertical stays for optimal support without restricting movement.
The ZSZBACE stabilizing lumbar brace stabilizes your core and improves muscle tone, improving their ability to help your back carry the weight. Our flexible tapered back posture brace helps stabilize lumbar, sacral, abdominal muscles and ligaments, relieving stress on the lower spine.
Provide higher compression to reduce waistline
Flattens belly and bulges to smoother look
Supports lower back to reduce back pain and help correct your posture
Flatten abdomen to achieve postpartum recovery
Instantly shapes your body into an hourglass figure
Sweat more in abs core with less effort during your workout exercises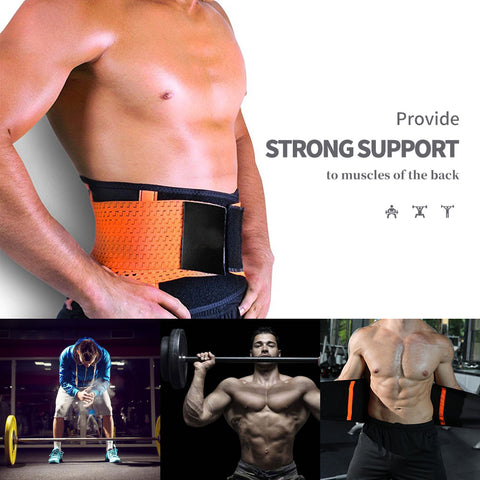 The waist support belt provides an external source of stability so you're able to perform any of life's daily movements without the slightest stiffness. Whether you want to put your shoes on, do chores around the house, lift weights at the gym, play basketball, go for a run, or work in garden.