The lower back supports the spine and your entire upper body. The lower back is prone to injury because nearly every movement and activity uses the muscles, ligaments and bones in the lower back. Jobs that involve repeated lifting or sports that twist your back frequently, such as golfing, can put your lower lumbar region or lower back at risk for injury.
Wearing a back brace or belt to support your lower back can help you prevent strain or added pressure to your spine. A lower back brace keeps your back in the proper position and provides compression relieving lower back pain, stiff or sore muscles, tendons and joints.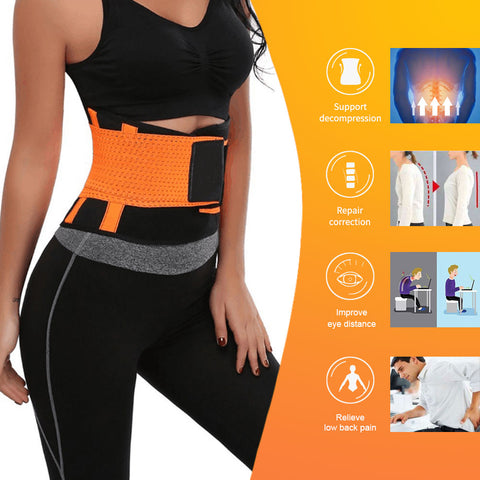 Lower Back Brace Pain Relief
Back brace for lower back pain relief, ideal for central backache and/or pain radiating as far as the buttocks. Ease back muscle spasms and low back pain associated with a herniated disc and spinal stenosis.
The adjustable Double Pull Mechanism Provide the best possible compression, heat retention, comfort and extra stability & support.
Serve as back brace posture corrector. Daily exercise and work without restricting movement. Comfortable experience in lifting, sitting, walking, or running.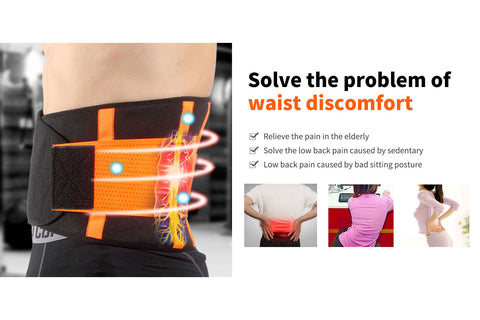 The ZSZBACE stabilizing lumbar brace stabilizes your core and improves muscle tone, improving their ability to help your back carry the weight. Our flexible tapered back posture brace helps stabilize lumbar, sacral, abdominal muscles and ligaments, relieving stress on the lower spine.
Manual labor jobs that are demanding on your lower back, such as construction work, are tough and sometimes painful. Give your back the help and support it needs on site by wearing a back support belt. Other workers that have benefited from the ZSZBACE back brace are nurses, landscapers and gardeners, store clerks, desk jobs, and warehouse workers.