If you suffer from pain, weakness, or numbness, then wrist braces are often the first line of treatment recommended by doctors. Wearing a wrist brace can help prevent wrist injuries from occurring or help support the wrist after an injury. They do this by stabilizing the wrist area and preventing the joint from moving unnaturally or out of place.

This versatile ZSZBACE wrist brace immobilizes your metacarpophalangeal joint and carpometacarpal saddle joint between the thumb and index finger, while also supporting your wrist. This makes the thumb and wrist stabilizer well equipped for treating a number of injuries, including arthritis, thumb or wrist sprains and strains.Great for relieving wrist pain, tingling and numbness while maintaining full range of movement in thumb and fingers.
Velcro straps are easy to adjust with one hand, for individual comfort and support. Open finger design allows complete dexterity.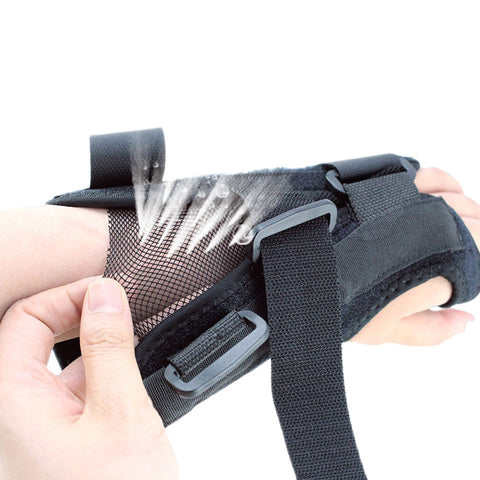 REMOVABLE SPLINTS
Two removable, aluminum splints immobilize your thumb and wrist in proper anatomical positioning, preventing re-injury and speeding up the recovery process.

Sleeping Wrist Brace
Wear your left wrist support brace during the day to stay active without pain. Wear your sleeping wrist brace at night as a protector to support and protect your wrist.