Maybe you have been suffering pain from the wrong back posture, then our back posture corrector can solve your problem. It can keep your back in a correct posture,and relieve your pain. After wearing for a period of time, your can correct your wrong posture, and you don't need to wear posture correctors anymore.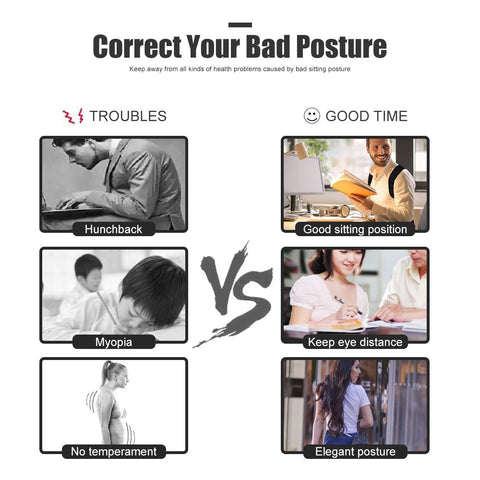 Posture corrector focus on providing full back and shoulder brace support .Fit most men and women. Effective assistance and strong back support relieve back, shoulder and neck pain caused by poor posture.
Posture corrector improves your sitting,standing posture and relieve soreness, Keep you away from thoracic kyphosis,cervical lordosis ,rounded shoulder and hunchbacked, while gradually create the habit of good posture, improve confidence.
Back support belt is made with high-quality materials that are both comfortable,breathable .Softer designed for comfort and friendly to skin. It has strong adhesion and durable. Strong adsorption, abrasion resistance and tensile strength. Wear it invisibly under your coat and earn a straight back ,straight shoulder and a flat stomach.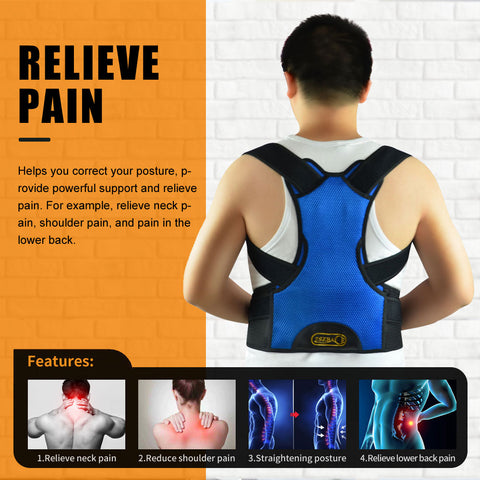 You may worried about whether the product can fit your body , but our posture corrector can adjust the tightness, which can ensure it fits your body and make you feel more comfortable.And you can also wear the posture corrector under your clothes. Flexible strap velcro and Ergonomics design make our product easy to fit in almost all body types. Measure your abdomen and choose the size of the posture corrector that fits your waist.