Bad posture can become a nightmare to break too. The symptoms will go worse if you are not taking care of your posture. Keeping your back, shoulder, and neck in the straight way (upright) is the only solution to stop suffering from the bad postures, this could be tough and unnatural.

This ZSZBACE back posture corrector is ergonomically effective in reducing upper and lower back pain, great for lumbar and neck pain relief, promoting body muscle memory and correcting posture easily.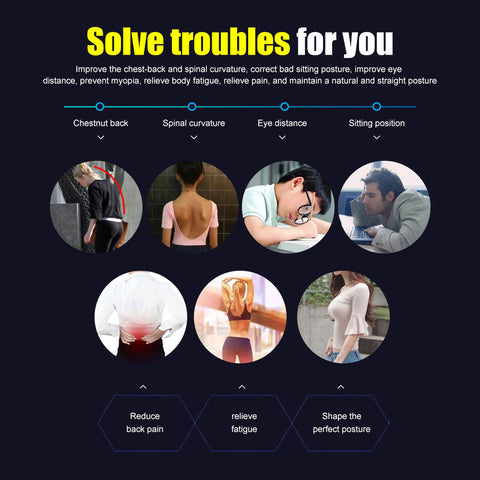 Comfort Posture Corrector and Back Support Brace, Back Pain Relief for Men and Women
This comfortable posture brace is the most cost effective way to prevent slouching and long term pain that's associated with it. With straighter posture during all of your daily activities spinal pressure on your discs is relieved, reducing pain and in some cases inflammation due to bad posture.

Posture Brace should be worn for 2 hours daily. The first couple of days wear it for 15-25 minutes only, then add 20 minutes every day. Your back and shoulders will slowly adjust and you will build muscle memory for the right posture.
Avoid over-tightening which will cause excessive tension. Wearing a posture support for an extended period of time is never idea. It should only be used as a training tool to help retrain you posture to normalcy. Posture Corrector is not designed to be slept in, doing so can do more harm than good.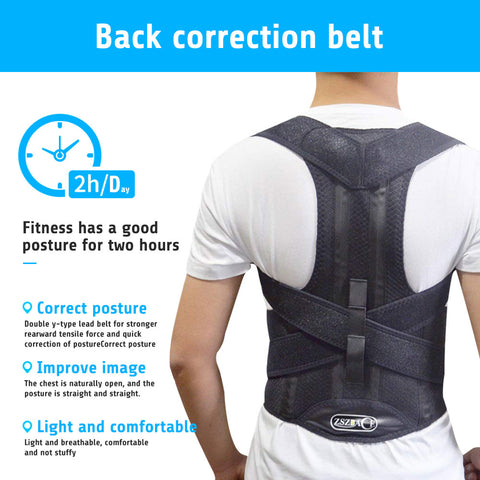 The Adjustable Back Brace with Lumbar Pad helps provide relief from injuries and strenuous activity to keep you active. Recommended to help relieve lower back pain from strains, sprains and muscle spasms.
The waist belt and shoulder straps are fully adjustable to give you an exact custom fit that molds to your body. For the best comfort, it is recommended that you wear it over an undershirt.