Sciatica, herniated discs, sprains and strains. If you have a lower back issue, you already know about the unfathomable pain that robs your freedom to move with ease. But not only that, simple daily things like bending over to feed the dog, driving, or standing for more than 10 minutes become a painful chore. But with Lumbar Support from ZSZBACE, you can relieve the pressure on the lower back, allowing it heal so you can finally move around without pain again. Total Freedom!

It is very frustrating dealing with chronic back pain. It is one of those injuries that does not just feel awful but also affect your quality of life. What is worse is that the pain does not simply get better with time.
Fortunately, ZSZBACE designed a focused back support brace. Immediately feel a huge difference with our LUMBAR BACK BRACE.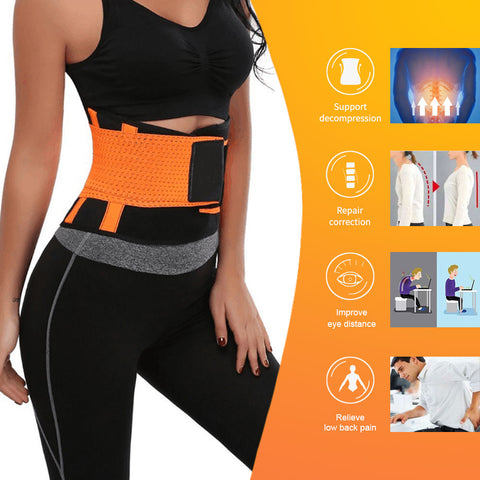 Feel rejuvenated that you can move! It is the best option for comfortable lumbar support while still allowing you for full range of movements. The Rods are for sturdy back support. This back brace is perfect for everyday use, higher intensity workouts, and everything in between.

Our Goal is to provide your back with the best support to help soothe the pain while still allowing your torso to twist and turn naturally. This is partly accomplished by the double layer adjustable compression straps. It gives you the ability to loosen the straps for more mobility and tighten it if you need more stability.

Great for :
✔ Muscular weakness of the back/abdominal muscles.
✔ back strains
✔ back sprains
✔ back muscle spasms
✔ back pain
✔ Posture control.