Posture is very important to both our health and our lives, but it seems to be retreating in today's society. Computers, mobile phones, and sitting all day have a negative impact on our posture. So we are all looking for ways to improve this.

If you need a better posture, wear a high quality orthodontic belt (like our product) and be careful to walk upright. By paying attention to your posture while wearing the orthodontic belt, your posture will improve significantly in a week or two.

[Structural design and material composition suitable for men and women] Unlike the general back adjustment type, pressure adjustment is possible by simply pulling the front belt part so that even people with a stiff body can easily wear it. Therefore, it is easy to use continuously and uses highly breathable material so that even men with relatively high metabolism can wear it comfortably.

[Posture brace function] 1. Design support helps the back and shoulders to be in the correct posture. 2. Return to the correct posture and pull your shoulders and back. 3, provide gentle back support. 4, unisex unrestricted unisex design. 5, Magic tape Adjustable comfort & easy to wear.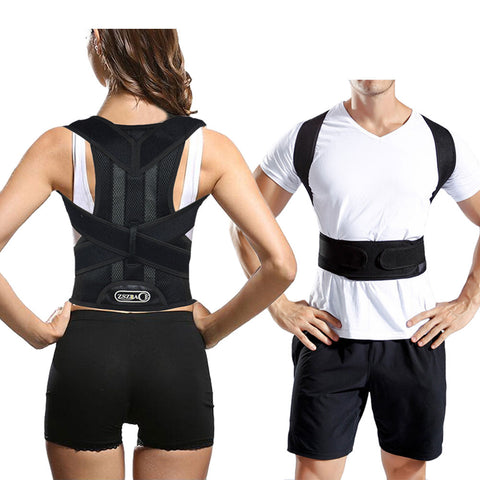 While doing housework ..
While studying ..
When playing a game ..
When reading ..

Wearing it for about 2 hours a day is definitely correct ,It is unisex and can be worn by adults and children. Since the height of the main body and band can be adjusted, it can be adjusted according to the body shape. It fits any body type.


Supports posture.
Recommended for growing children!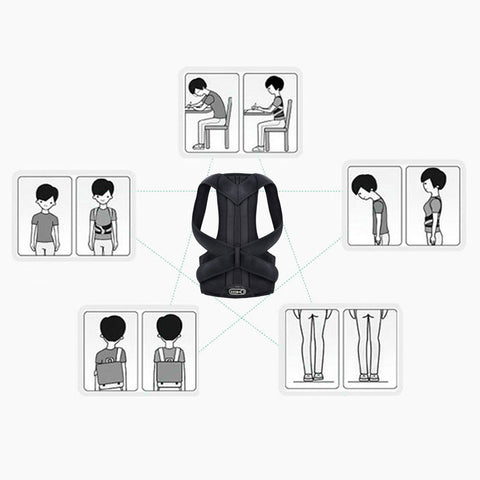 [Supports improvement of symptoms caused by poor posture] It fulfills a support function to improve by simply wearing a disorder caused by posture collapse such as stiff shoulders, low back pain, metabolism and muscle weakness, headache due to nerve compression.