The Thumb & Wrist Splint by ZSZBACE is specifically designed to stabilize, immobilize, and protect your wrist and thumb, helping treat and manage pain caused by tendonitis, sprains, disease, arthritis, and more.
USE FOR:
This versatile wrist brace immobilizes your metacarpophalangeal joint and carpometacarpal saddle joint between the thumb and index finger, while also supporting your wrist. This makes the thumb and wrist stabilizer well equipped for treating a number of injuries, including wrist or thumb tendonitis, arthritis, thumb or wrist sprains and strains.Also ideal for the prevention and healing of sporting injuries or repetitive stress injuries through improved circulation and comfort.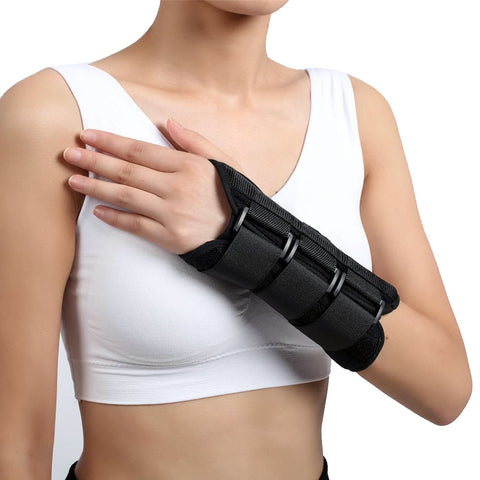 Supports weak or injured wrists while maintaining full range of movement of thumb and fingers. Great for relieving wrist pain, tingling, and numbness that might be hindering your daily life.
Enjoy restful nights.
When you have an injury, sleeping can become quite the challenge. Moving your wrist in your sleep can cause constant pain, making it difficult to stay asleep.Wake up refreshed with this splint. Built with your night in mind this product keeps your wrist rigid in the neutral position, removing the distress of movement during sleep. Rest assured that our brace has your pain covered.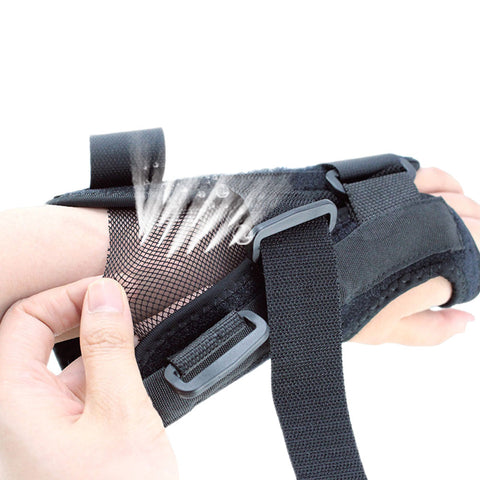 All day comfort
Utilising your wrist is essential in day-to-day tasks. With the Elastic Wrist Support proving you with pain relief and increasing your recovery speed, you can continue your daily activities free from any discomfort or worry.