Foot pain, the common reasons have the following. First, it's the fascia that runs from the bottom of the heel to the front foot. Chronic inflammation of the fascia caused by chronic traction injuries after prolonged standing or running can cause foot pain. Second, is Achilles tendinitis, Achilles tendon at the bottom of the heel fulcrum, chronic injury or pull, can cause pain around the Achilles tendon, can also cause foot pain. Third, it is the surrounding fasciitis, the foot fasciitis due to chronic injury or cold after the occurrence of fasciitis, this situation is also relatively common.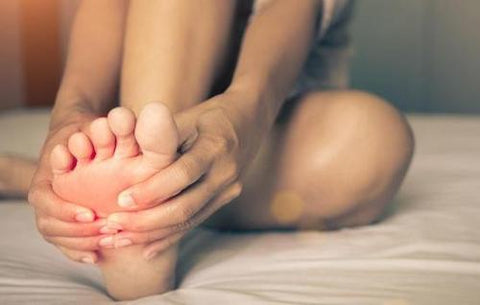 The Fastest Way to Relief from Foot Pain, Swelling, Heel Spurs, and Plantar Fasciitis!

If you are suffering from frustrating foot pain, then you will love these targeted compression foot sleeves! These premium compression foot sleeves are designed to provide advanced arch and heel support. Enjoy superior comfort, improved blood circulation, less inflammation, and faster recovery time. Get back on your feet faster as you experience relief and support from painful ankle sprains, tendonitis, ligament tears, bone spurs, swelling, or painful plantar fasciitis.

Compression Comfort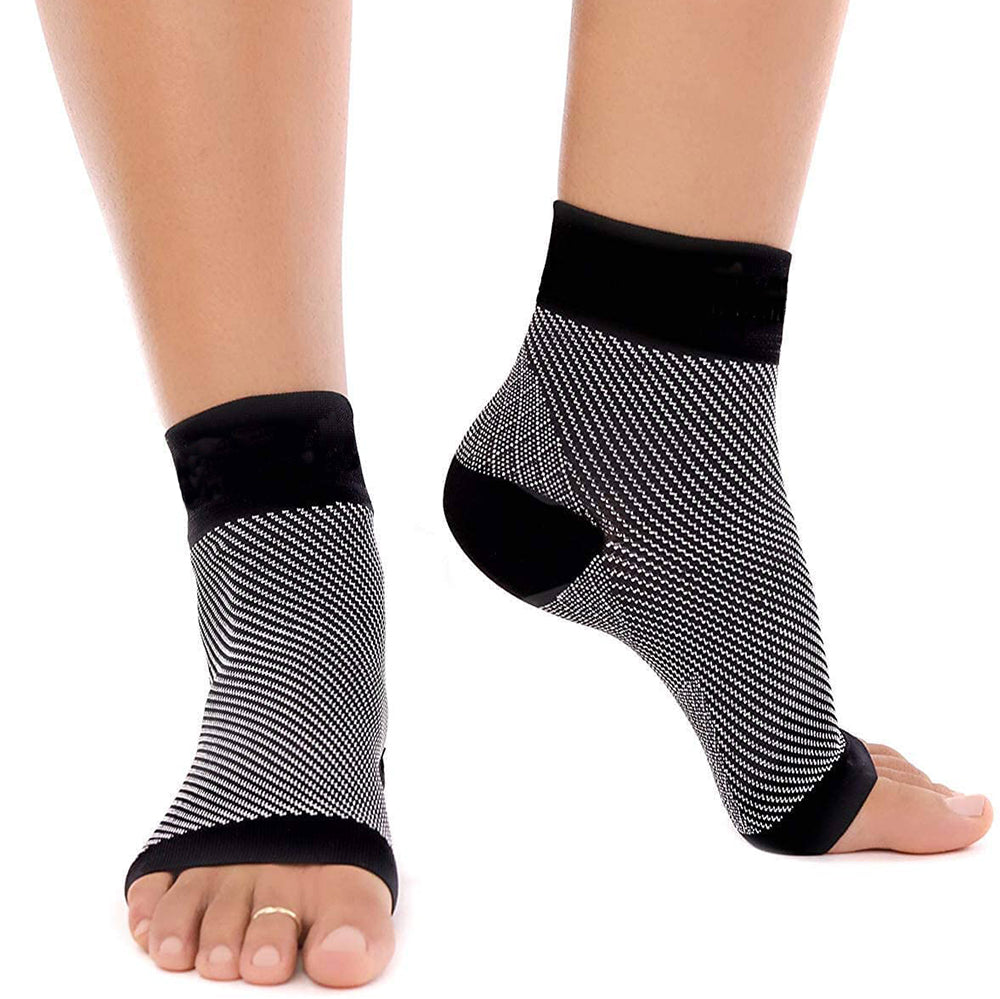 Luckily, You Found The Comfort Your Feet Have Been Missing!
You strike me as the type of person who wants the best. We promise that our premium ZSZBACE Foot Sleeves deliver the support, compression, relief, and love your feet deserve. We can confidently say that there is no other foot sleeves on the market that match the quality, targeted compression support, and comfort of these compression sleeves. Say hello to your feet's new best friend!

24/7 All Day and All Night Foot Support and Deluxe Comfort!

Our scientifically-designed foot sleeves were created with a highly effective, anti-odor material that is both breathable and moisture wicking. These athletic foot compression socks keep your feet dry and comfortable— even throughout your most sweaty, intensive workouts. Plus, they are stretchy, soft, and easy to put on and take off from your feet! The thin, comfortable design allows you to wear them all day or night to help relieve plantar fasciitis!