Good sitting posture gives the impression of serenity and solemnity. If the sitting posture is not correct, you will not only look listless, but also impact spine and compress nerves. Also, sitting with bad posture for a long time can cause back and shoulder pain, and ultimately affects physical health.
What causes long back pain?

ZSZBACE full Posture corrector is designed to mold seamlessly with the upper, middle and lower back, providing you comprehensive support and stabilizing your clavicle. Once worn, ZSZBACE full back brace pull shoulders into an ideal position, at the same time, realigning the thoracic spine and supporting the middle and upper back.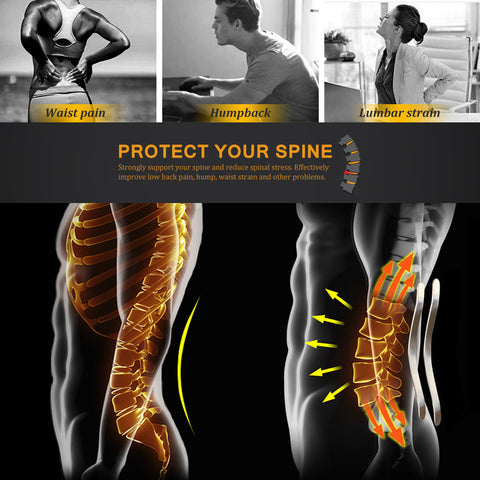 ZSZBACE posture correction provides with strong support to lower back and waist which correct unhealthy posture and keep good posture. Stabilising and supporting your shoulders, chest, and back with brace, ZSZBACE full back corrector can deal with bad posture, hunchback, coupled with physical therapy, aids in the treatment of Back Pain, Scoliosis, Spondylolisthesis, and Thoracic Outlet Syndrome and boost your confidence and makes you look more attractive!
IMPROVE YOUR POSTURE TO KEEP HEALTHY AND CONFIDENT

ZSZBACE magnetic posture corrector helps you develop a straight back and strengthen your shoulders, neck and back, ameliorating the pain. The magnetic stones in the middle of the back corrector promote back blood circulation, enhance the spine straightening effect, and relieve back pain while massaging the muscles, increasing muscle vitality and the strength of the muscles.

This back holder posture corrector was made of soft but durable material, which can provide maximum comfort while keep you stay good posture without pinching or digging into your armpits, wide straps take the pressure off from your shoulder as well as offer effective support, so you can keep foucus on your works.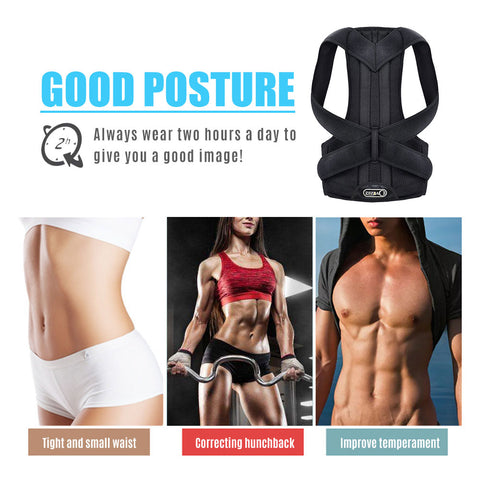 Back support brace keep remind you to maintain upright position by training your muscles and spine to return to their natural alignment without restricting movements, keep you from slouching and hunching look while gradually create the habit of good posture, improve your image and boost confidence.